An IBC Recap: Vizrt on the show floor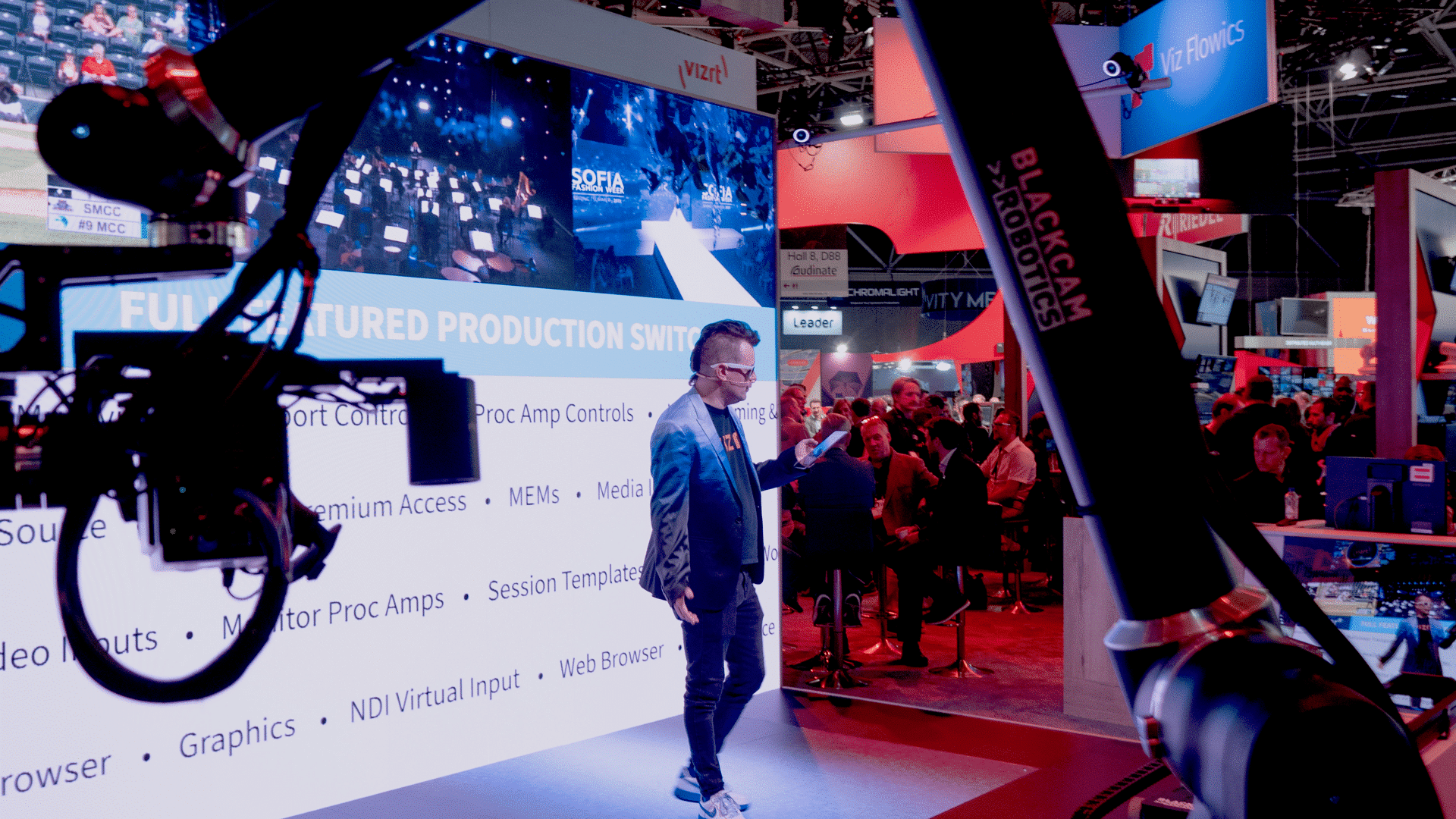 For this year's IBC, Vizrt had no shortage of news. Kicking off September with the announcement of a single product portfolio under one brand to strengthen our offering for customers and partners, alongside growing the TriCaster family by 50%, heading to IBC was a great way opportunity to showcase these changes in real life, alongside connecting with colleagues, customers, peers, partners, and content creators alike.
At the Vizrt booth, animated conversations on many topics could be heard ranging from cloud, AI, HTML5 graphics, sports production, telestration, and replay, to real-time graphics and the latest Viz Engine update.
Cloud and AI: The Talk of Town
Artificial intelligence and cloud productions are not new to the world of media technology. The way broadcasters are using AI to boost ideas and provide the best sports analysis coverage is what is leading the conversation, and motivating media providers to do more.
In addition, the rise in popularity of cloud productions, for its myriad of benefits, serves the same purpose – providing ways to do more, with less.
With the expansion of the TriCaster line, we now see it being taken to the cloud with TriCaster Vectar (Viz Vectar Plus) and TriCaster Now, a flexible and scalable production-on-demand solution. Proving to be a fan favorite at IBC, not only did TriCaster Now win a RedShark IBC Award, but the brand-new TriCaster Mini Go was selected as Best of Show (Installation).
And of course, that was brought onstage with the Bring Your Stories Alive Show, presented by the brilliant Richard Evans over 70 times on the show floor! It explored the new TriCaster range, as well as Viz Trio Go, Viz Virtual Studio Go, Viz Libero Go, Viz Arena, and Viz 3Play.
The Vizrt Experience Show
Global Head of Brand and Content Chris Black showcased the ultimate toolset for studio live virtual productions. Vizrt partnered with ROE Visual and GhostFrame, with incredible features on screen, including visual talent cues on the video wall, multiple output branding for different output channels, and live preview and program for XR sets.
As displayed in the show, Viz Engine 5's integration with Unreal Engine 5 offers the best unified workflow, providing a host of new features for artists to create stunning visuals.
As a first-ever demonstration, the Vizrt Experience Show was run by Viz Mosart – controlling the video wall, the AR elements, and the on-air graphics, while showing a live edit of Viz Pilot elements from inside Viz Mosart. Its capabilities in graphics automation were a crucial part of the show and generated a lot of buzz at the booth.
The show encompasses the complete graphics portfolio fully automated in a newsroom workflow, something that only Vizrt can offer.
Demo-ing our innovations with Customer Success
We had several demo pods on our booth hosting the latest products and solutions from Corporate & Pro AV, Live Production Systems, Sports and Replay, Cloud Production Workflows, Real-time Graphics Solutions, and HTML5 Graphics and Social Engagement.
Our demo artists were all members of our world-class Customer Success organization, coming together from across the globe from Toronto, to Germany, and from Argentina to Australia to deliver more than 250 demos.
The last one counted on Viz Flowics, the most comprehensive cloud-native, web-based platform for generating live HTML5 graphics anywhere. Content created with Viz Flowics can be added from the NRCS and controlled by Viz Mosart – in fact, Viz Flowics is the very first HTML5 graphics provider to offer native MOS support, simplifying the newsroom MOS workflow.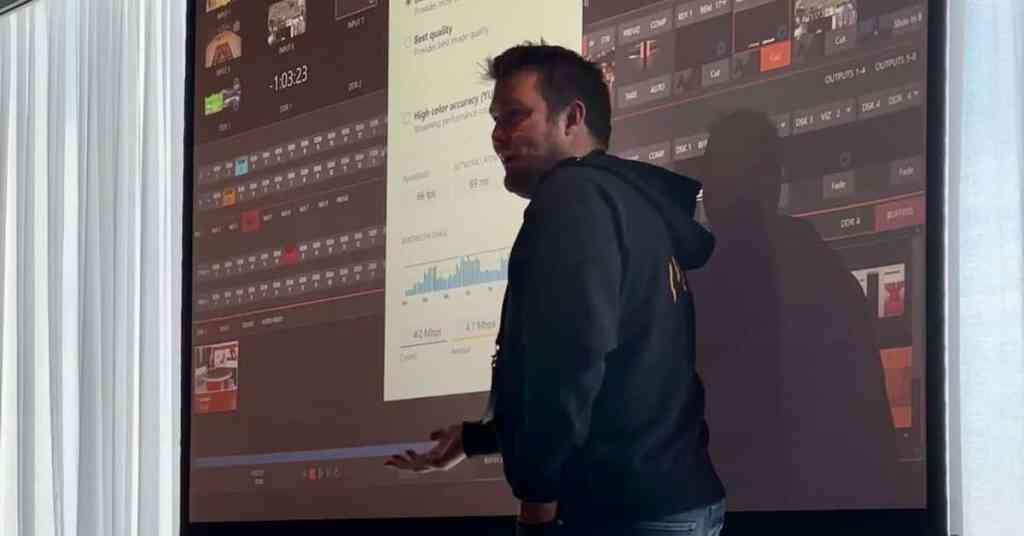 Jon Raidel, Vizrt's Global Lead of Cloud Production, presenting his cloud workshop at the AWS booth at IBC 2023
But AWS wasn't the only partner we got to connect with at IBC. GhostFrame, ROE Visual, Epic Games, IHSE, AirShaper, Portland Trail Blazers, Blackcam, Netgear AV, Sony, dotconnector, stYpe, megapixel, NVIDIA, and electric.friends were all part of making the Vizrt Experience Show a success.
On top of that, Viz Flowics demos were going on at the Harmonic, Fonn Group, TVU Networks and Imagine Communications booths.
We were also present at the 3D Storm booth, and with Deltatre participating in the OTT/Broadcast part of its show, showcasing the best of our broadcast solutions.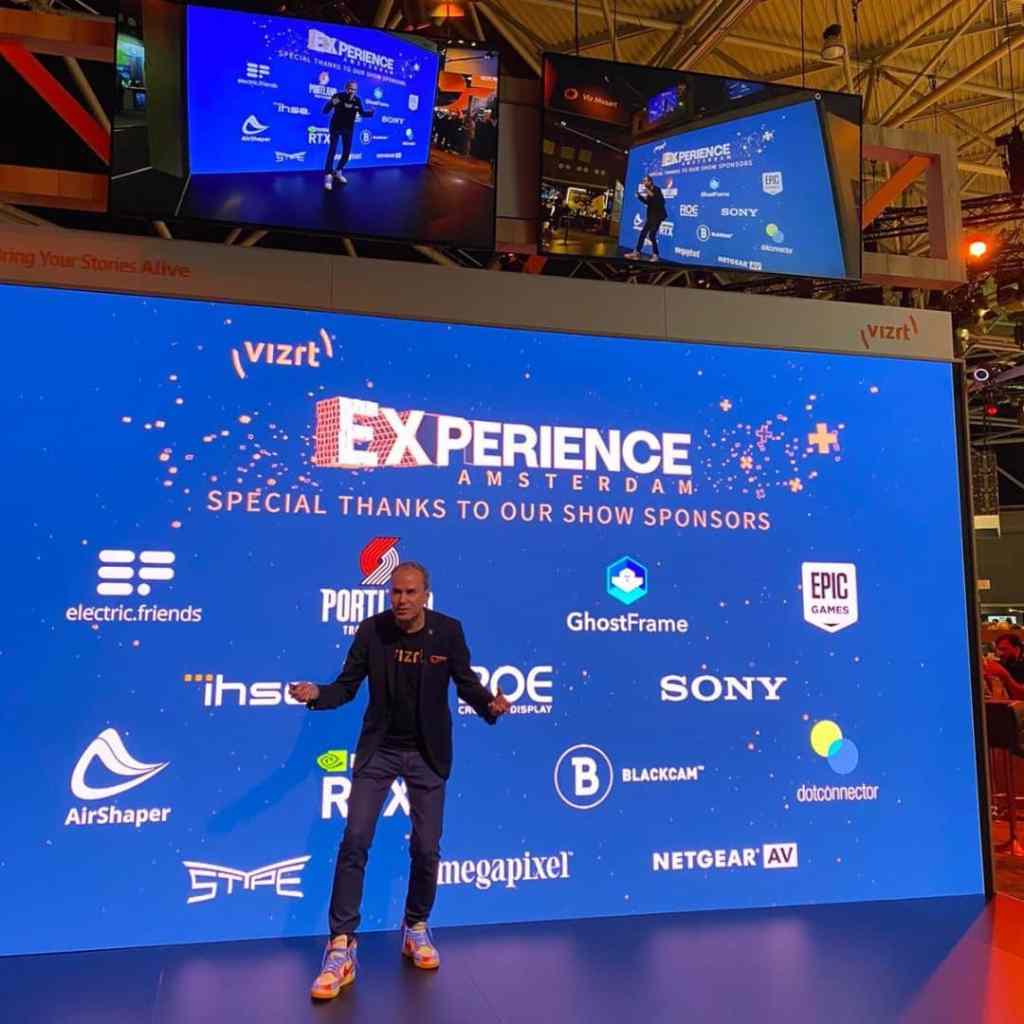 Global Head of Brand and Content, Chris Black, thanking the sponsors that supported the Vizrt Experience show at IBC 2023.
That's a wrap!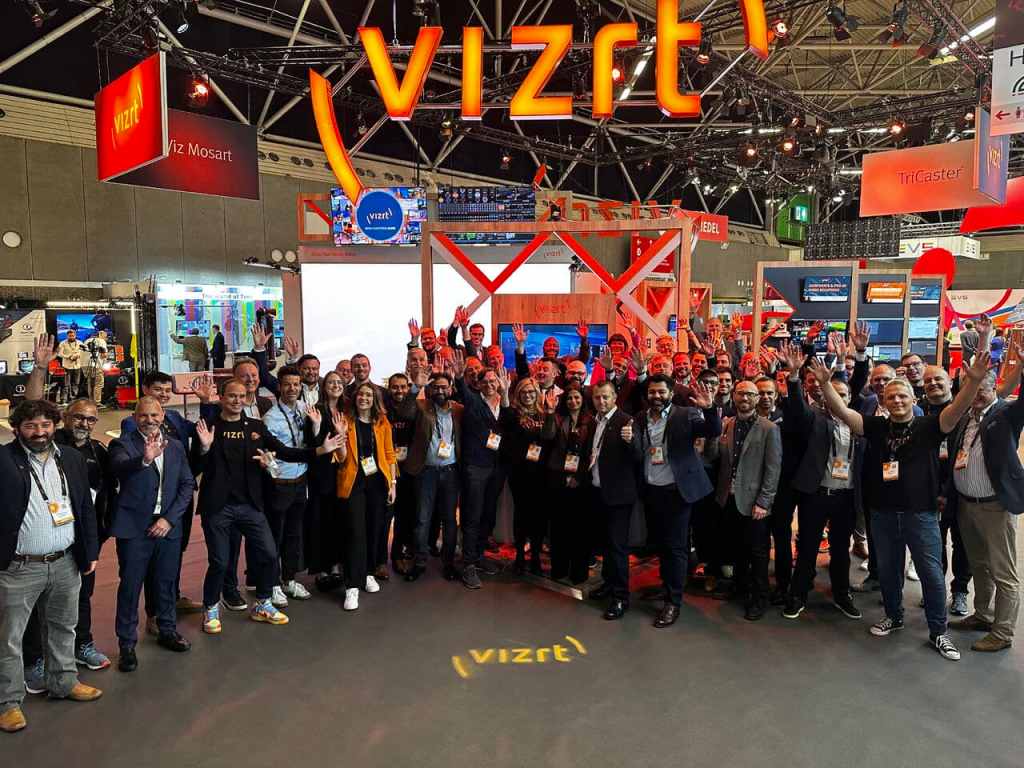 The Vizrt team at IBC 2023, where over 250 demo presentations took place on subjects from Sports and Replay to HTML5 Graphics and Social Engagement.
It goes without saying that this year's IBC was busy – between the demo pods, partner and customer meetings, shows and lively conversation, a lot of energy was brought to our booth. And we can't wait for next year!
If you missed us at IBC and you're interested in hearing about Vizrt products and solutions, please contact us!