Viz Mosart
Viz Mosart studio automation represents the best of simplified operation and advanced device control, providing the highest quality and speed while eliminating mistakes and lowering operational costs for greater flexibility in news, sports, and other live and pre-recorded productions.
Automation that streamlines work and improves quality throughout the entire live and pre-recorded production chain
1.
Content-focused productions and improved brand value
2.
Multi-platform delivery and accelerated speed-to-air
3.
Future-proof workflows and a strong ROI
Key benefits of Viz Mosart
Story-centric productions
Viz Mosart puts the story in the center of the production, removing technical complexity with a simple user interface, designed to give all necessary information to the director while giving full flexibility to operate both planned and breaking news scenarios and pre-recorded shows.
Complete control
Viz Mosart operators in the control room benefit from a real-time view of all upcoming events through tight integration with all major newsroom computer systems.
The system gives the director a real-time updated version of the presenter text, and video integrated into the user interface to view of all the elements that are on program out and in preview. The user interface also contains advanced keyboard and touchscreen hotkeys specially made to handle breaking news and other unscripted events.
Ultimate flexibility
Viz Mosart is truly hardware agnostic and the growing list of production system integrations is built on native control APIs for each device. This ensures that integration is optimized for each device that Viz Mosart controls.
The system comes with advanced features made for 24/7 operation, permitting the opening and operating of multiple rundowns from the newsroom system, and providing back-to-back operation of programs while maintaining program output.
Viz Mosart enables flexible staffing configurations and the number of operators can even change during any production. This allows the option to operate with either a single operator or involve more staff as needed depending on the specific needs of any given show.
Automating pre-recorded content
For pre-recorded (non-live) shows, the Story Recorder feature of Viz Mosart allows Producers to easily reshoot show segments, automatically resetting studio devices to their appropriate states ready for the retake. Once the shoot is finished, Story Recorder automatically stitches together the correct show segments, greatly reducing the editing time required per show by removing the tedious basic cuts and error removal.
Unlock switcher-less workflows
Drawing on the power of Viz Engine, Engine Switcher for Viz Mosart unlocks the automated production of graphics-centric content and automated scene-based switching without needing a discrete, dedicated switcher, so that entire shows can be designed as a graphics scene – including video switching – offering simplicity for the journalist by defining show content in the rundown with powerful preset scenes.
show less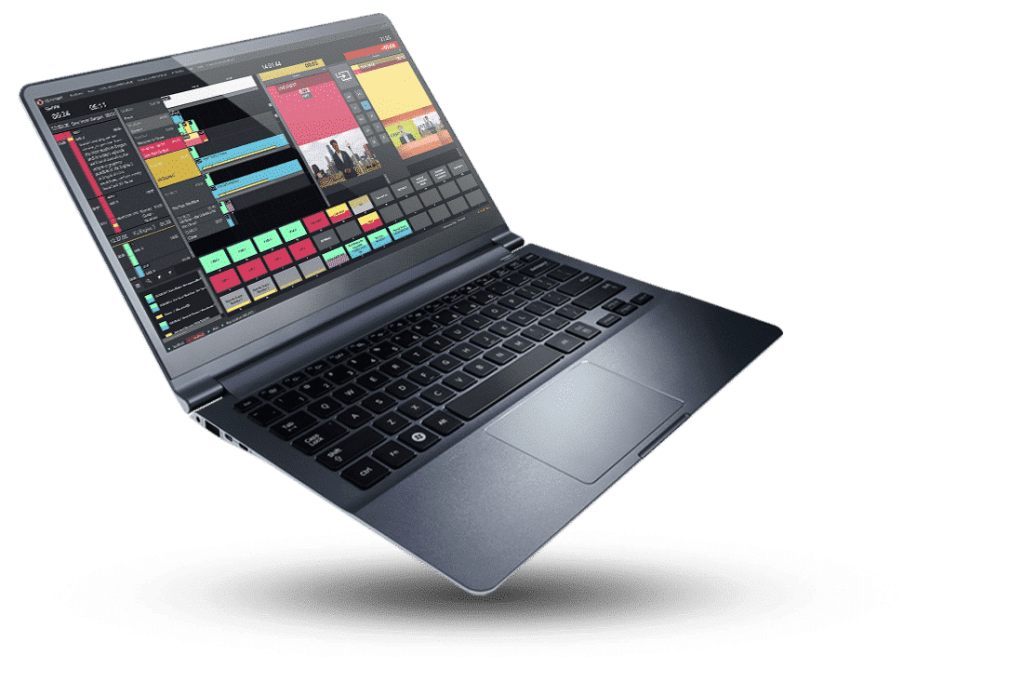 Revolutionize Your Live Productions:
Unlocking Three Surprising Benefits of Automation