Unleashing the next generation
TriCaster® 2 Elite

The TriCaster® 2 Elite is the most complete video production platform available today, and sets a new platinum standard for how much you can achieve with a single system.
Save up to $3000 on TriCaster®
& Control Panel bundles
Speak with a Solutions Specialist
TriCaster® 2 Elite Workflow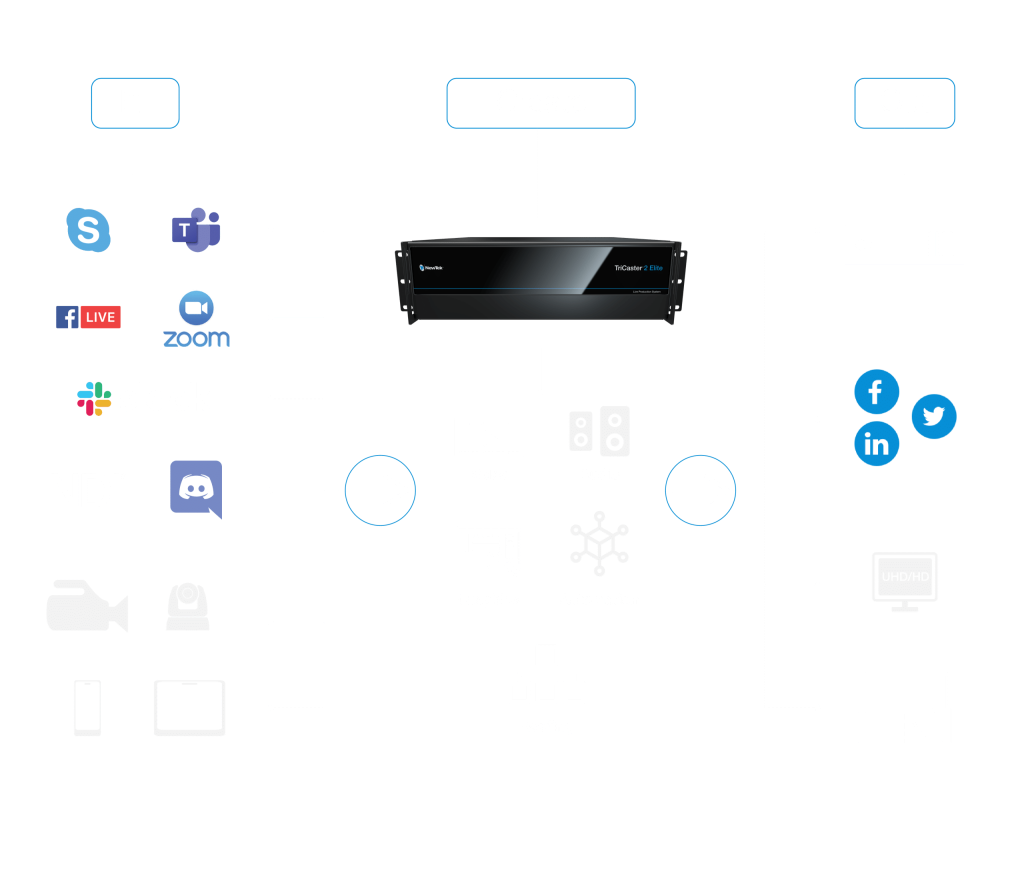 Powerful Switching & Compositing
Live Link for TriCaster®
Live Link allows users to render web pages directly into the TriCaster and pull any web page elements into a production without the need for a 3rd party application. From graphics or images on a web page to videos from your organization's internal training platforms – Live Link offers the ultimate in production agility and freedom. Available now on all current TriCasters – ensure you have the very latest update to take advantage of this exciting feature.
Simplified IP Connectivity with NDI®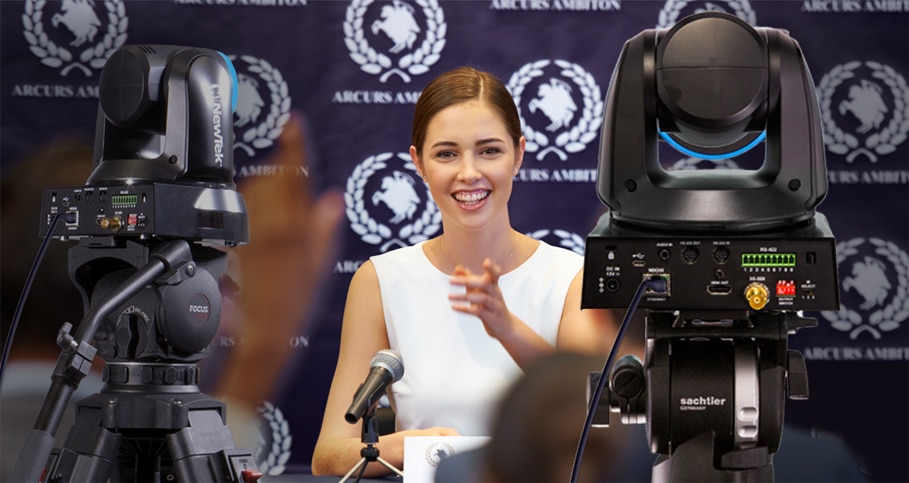 Say goodbye to the tangled mess of bulky video cables and take advantage of the plug and play simplicity of NDI® IP video protocol. Connect to a wide variety of NDI®-enabled products, along with the world's largest ecosystem of third-party IP video products using a single network cable for video, audio, key, control, tally, and in some cases power over Ethernet.
Skype TX Integration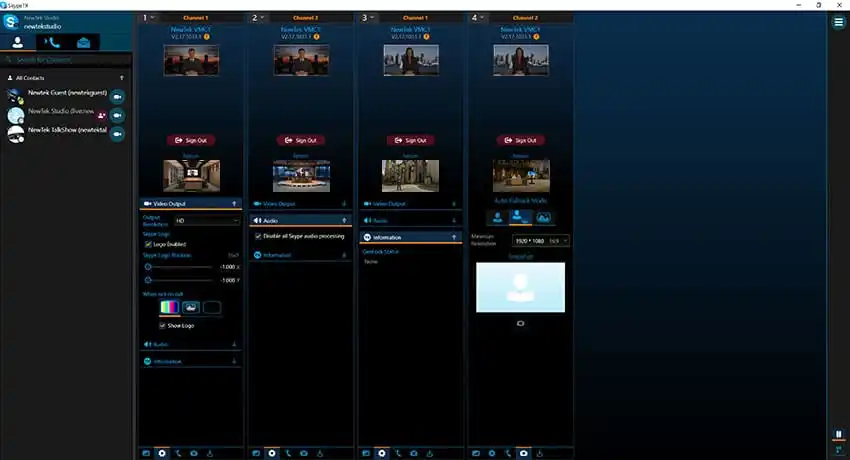 Conduct two simultaneous live Skype video calls with any remote guest, anywhere in the world. TriCaster systems are the only video production systems to feature direct Skype TX software integration with broadcast-quality video and balanced audio, allowing you to present production-ready conversations, interviews, reports, and more—regardless of the caller's device.
Multi-screen Delivery & Streaming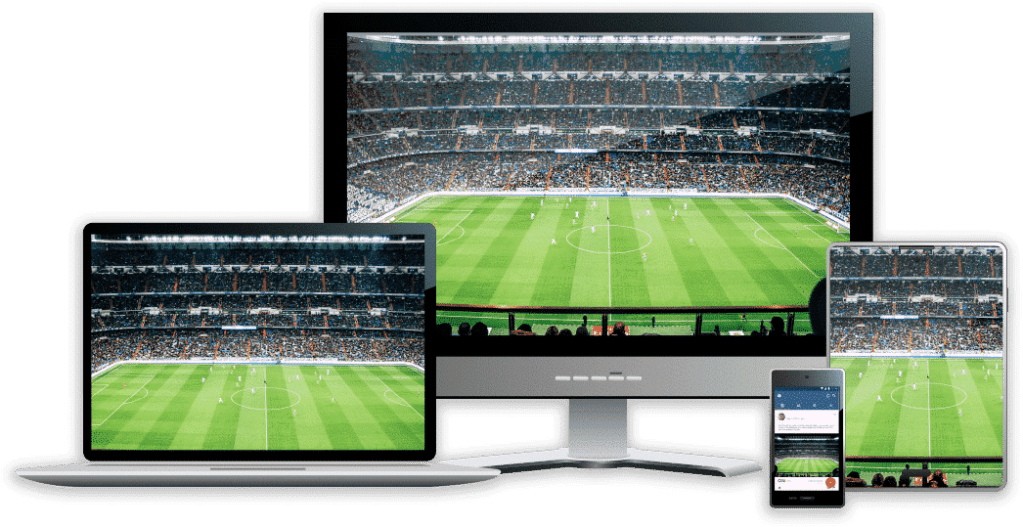 It's more important than ever to deliver content to ALL of today's screens. You can output 16×9 video for traditional video applications. Or, change your aspect ratio to square or vertical video with no compromise in production power and stream that content using the built-in dual encoders to multiple destinations simultaneously. Unlike other products, only TriCaster allows you to switch, stream, and record into a wide array of formats, resolutions, aspect ratios, and frame rates.
Speak with a Solutions Specialist
Social Media Publication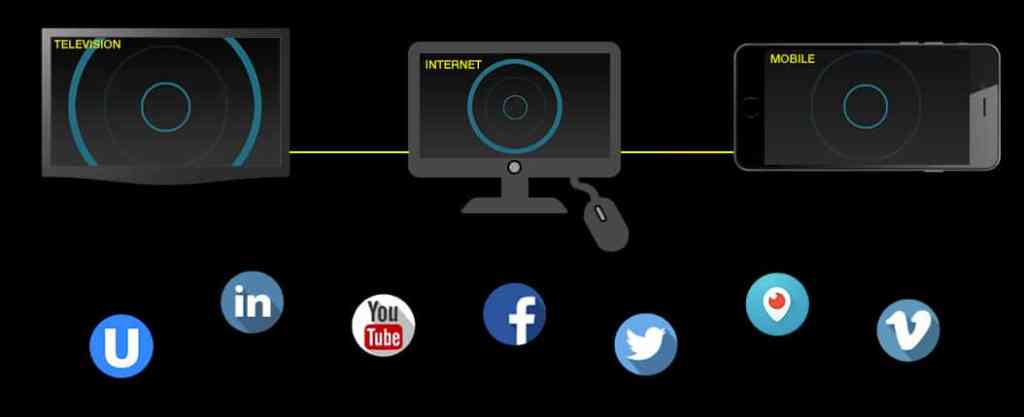 Share real-time updates and on-demand content across your social media accounts, uploading images and video directly to Facebook, Imgur, LinkedIn, Twitter, Vimeo, YouTube and more—complete with comments and hashtags.
Multichannel Audio Mixing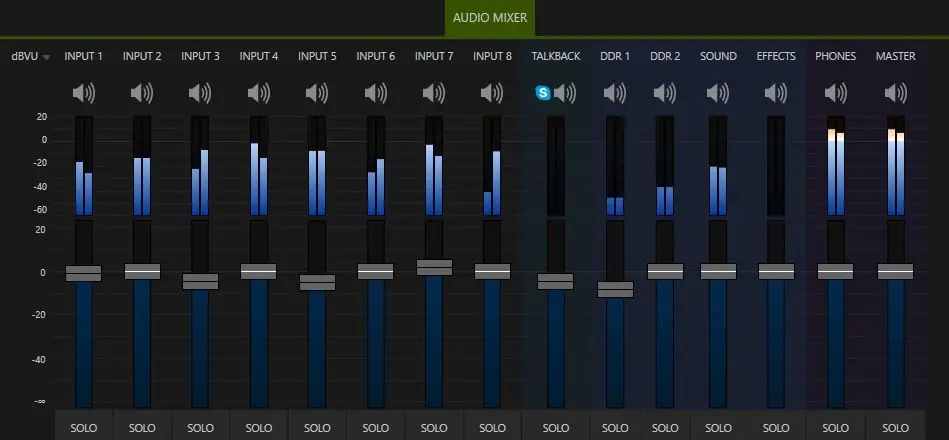 Set the tone for your production with comprehensive audio integration, including a software-based audio mixer, support for digital, analog, and USB audio devices, audio over IP networking with NDI®, Dante™, and AES67, professional DSPs, fader control, VU metering, Talk Back communication, and 2 x 2 x 2 stereo audio with two audio mixes.*
*Dante™ and AES67 require compatible virtual sound card licenses (sold separately)
Real-Time Monitoring and Multiviewers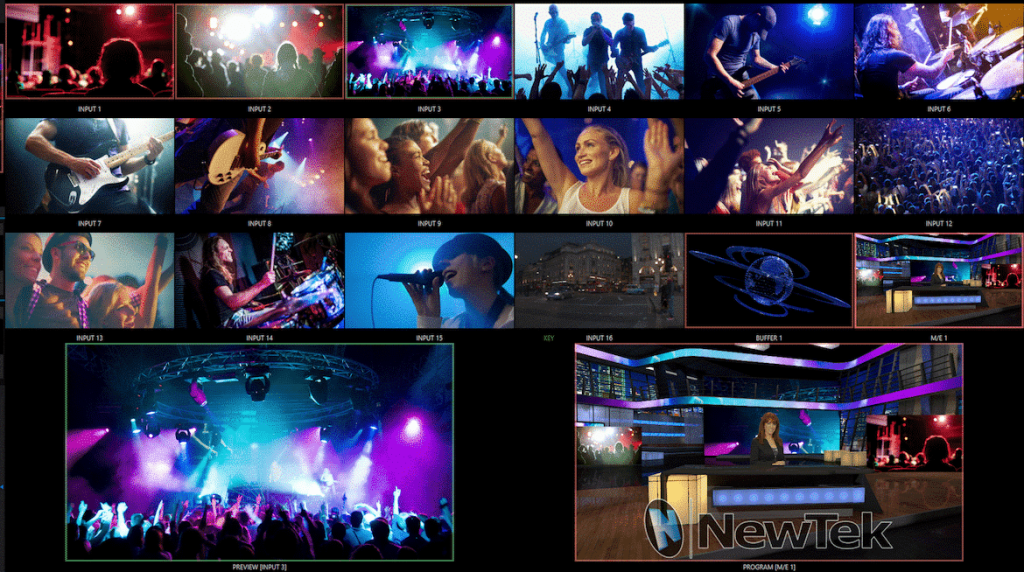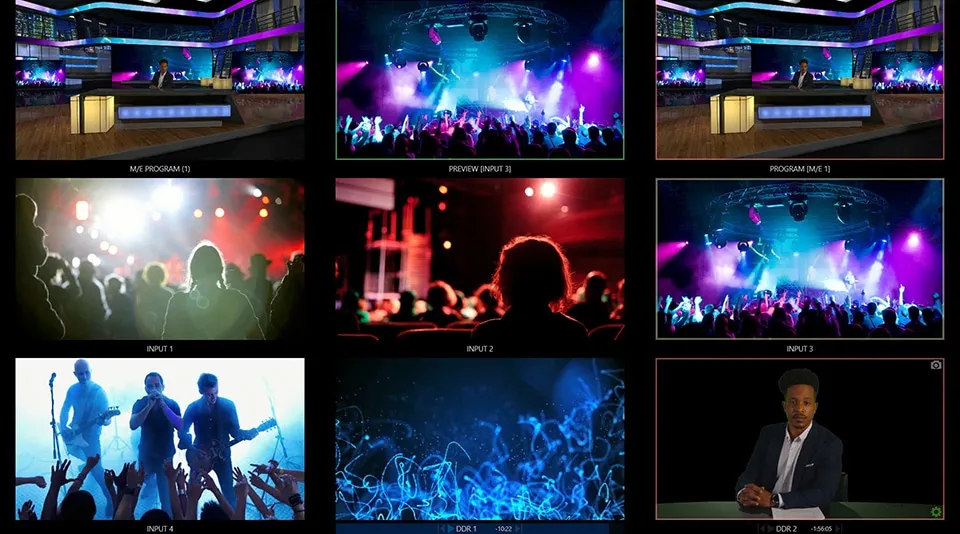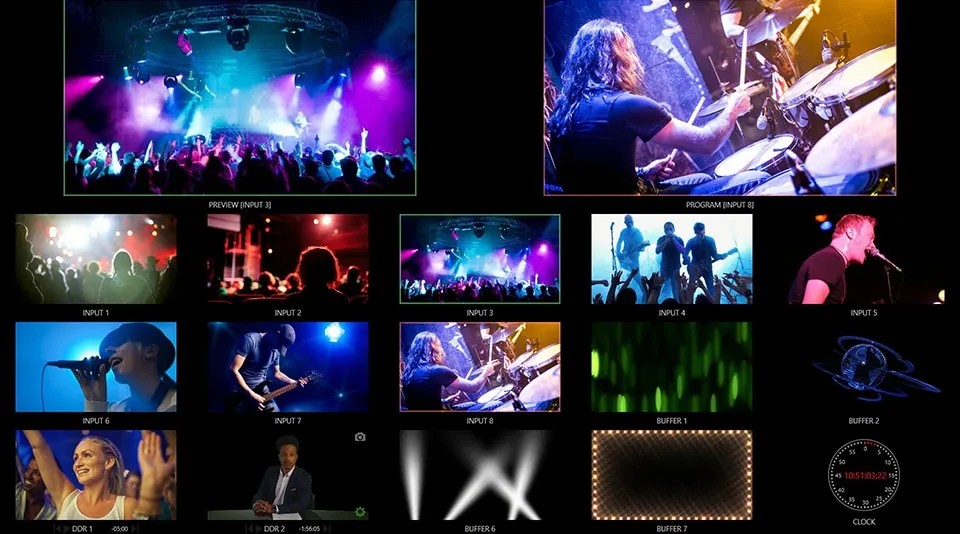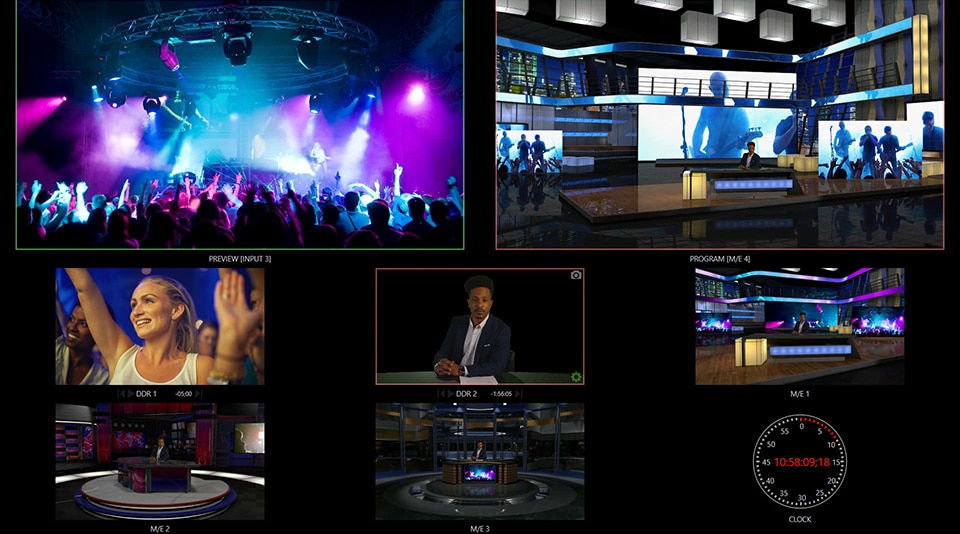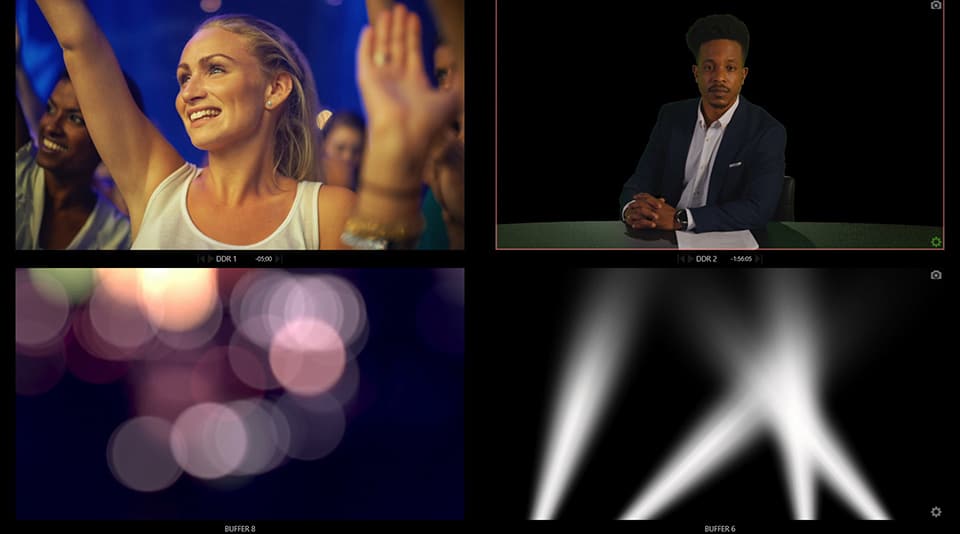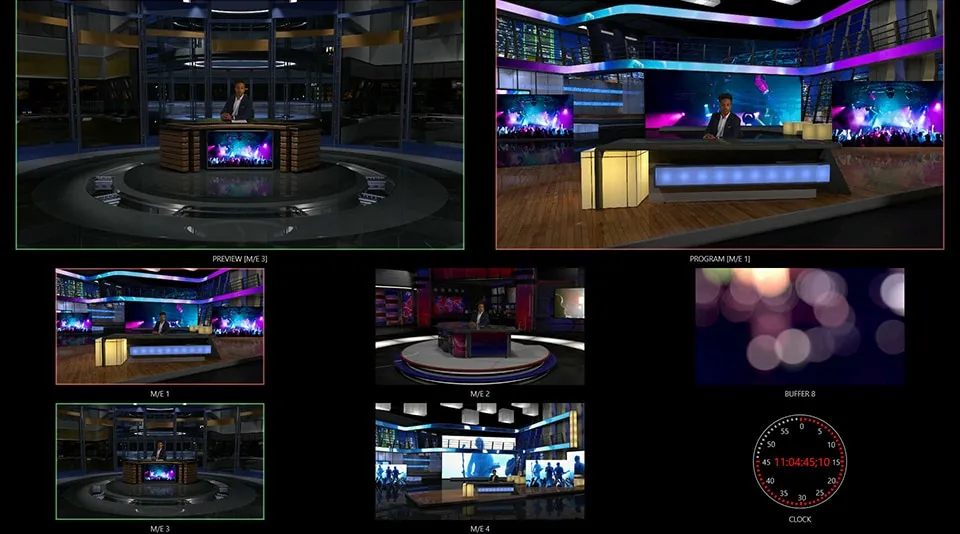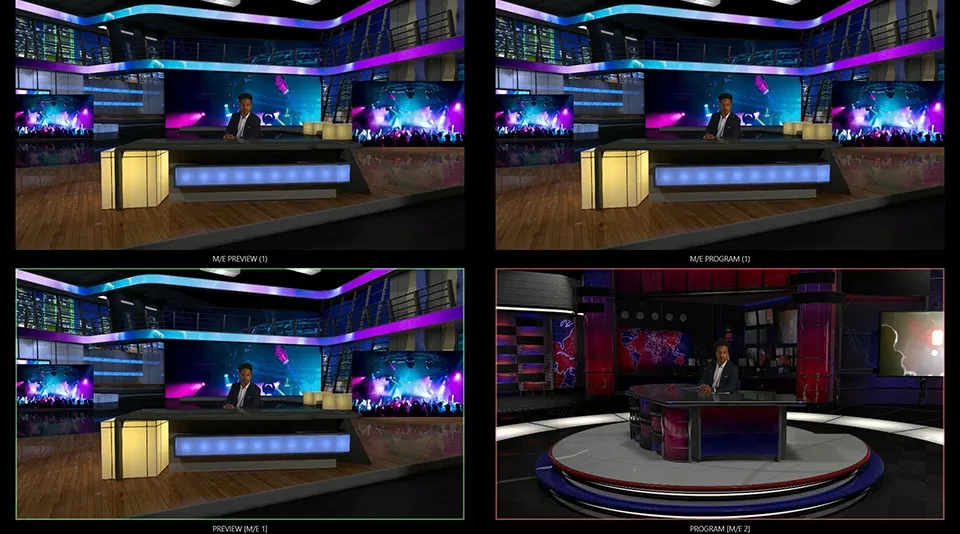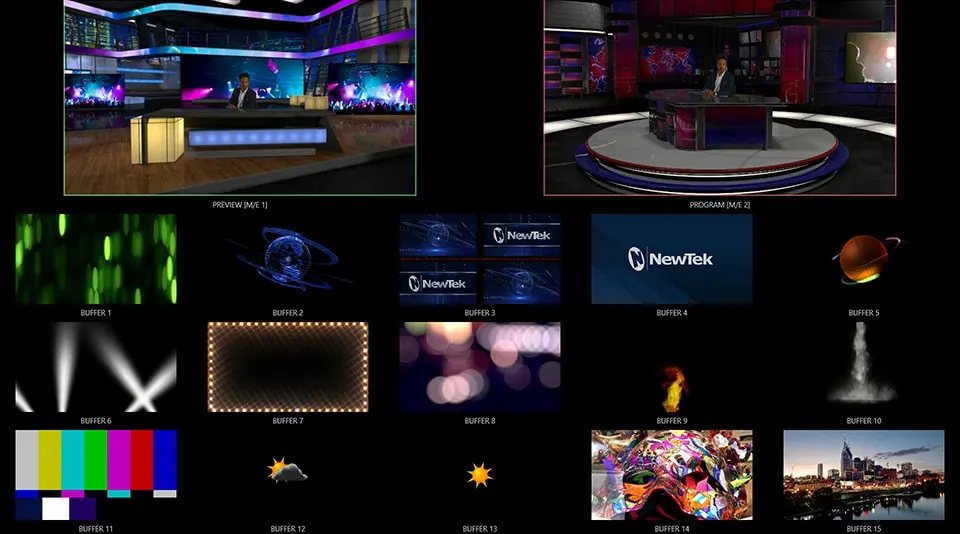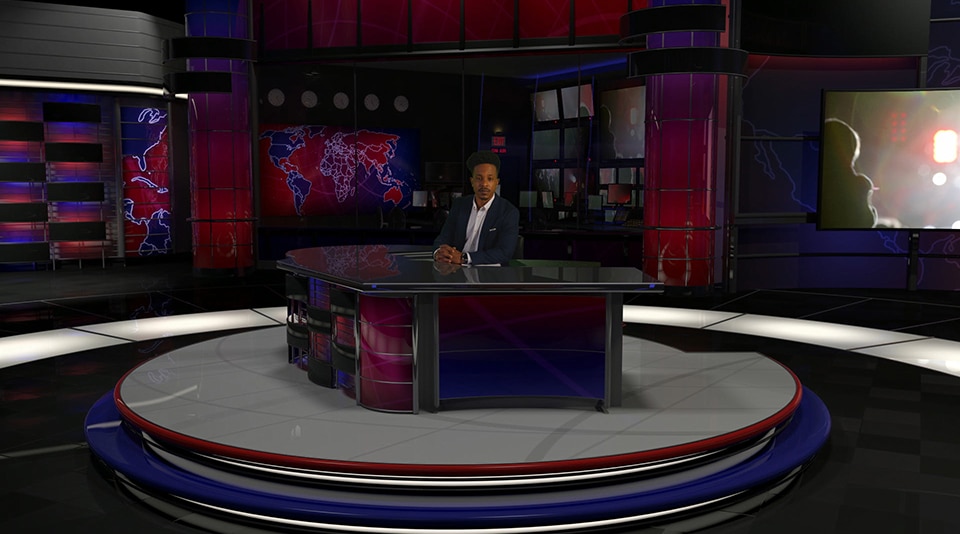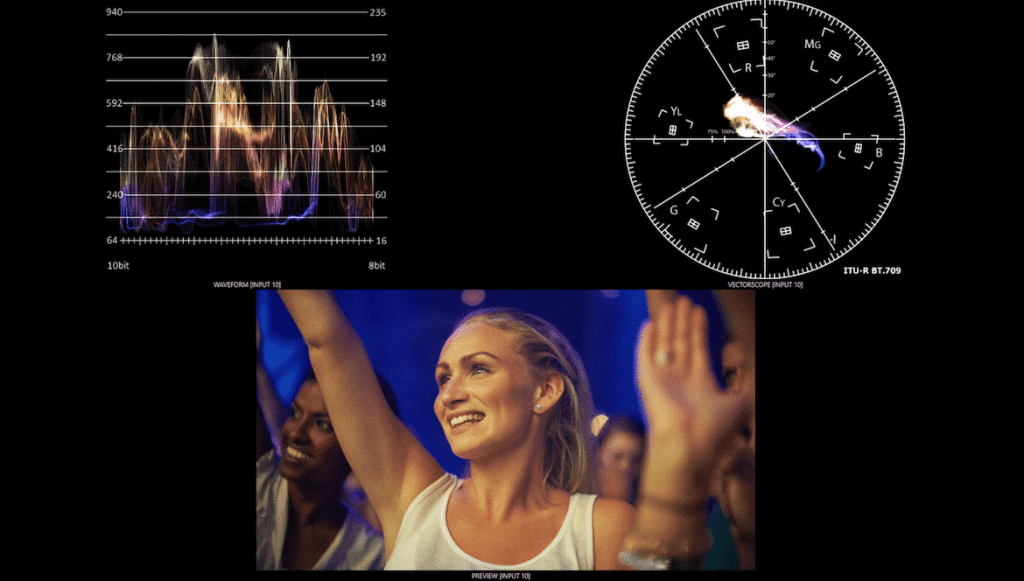 See everything happening during your production with fully adjustable single-screen or multi-screen monitoring. With three customizable multiviewers, configurable windows and workspace layouts, operator confidence monitors, visual indicators, scopes, and more, you can easily personalize the environment to your preference.
Revolutionary Automation & Teleprompter from MS Word®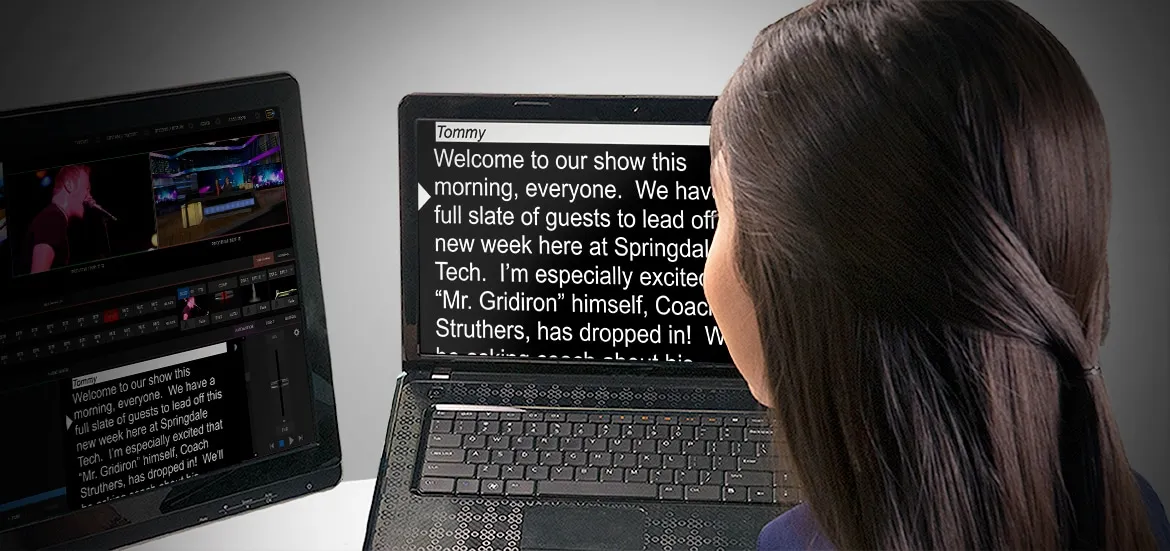 With Live Story Creator, script the entire production in your favorite word processor, including production cues (camera takes, transitions, effects, graphics, clips, and more), and export as a .docx file. Load the file into your TriCaster system and run the teleprompter control to execute the entire production. Virtually anyone can run quality and consistent productions without experience or training.**
Speak with a Solutions Specialist
Software Control Panels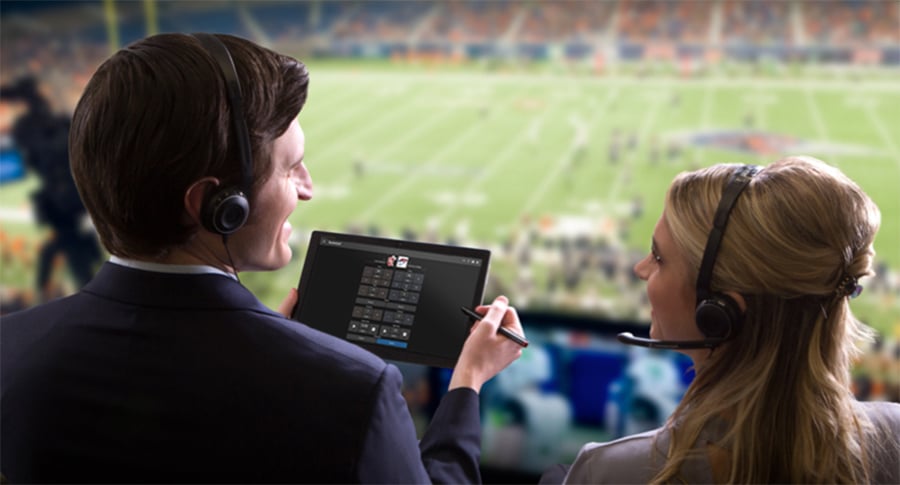 Create your own software-based control panels and operate your TriCaster system from any compatible desktop or mobile device—anywhere on the network with LivePanel. Easily accessible through any Web browser or operating system, LivePanel includes production-ready control panels for remote video mixing, media playback, audio mixing, and macro automation, plus the LivePanel Builder tool to design your own custom panels geared toward your unique productions and workflows.
World-Class Live Virtual Sets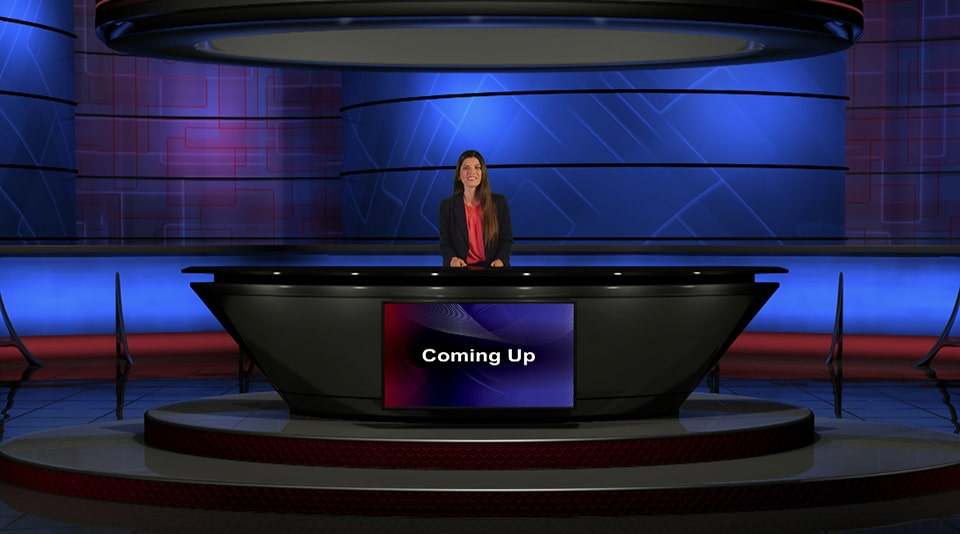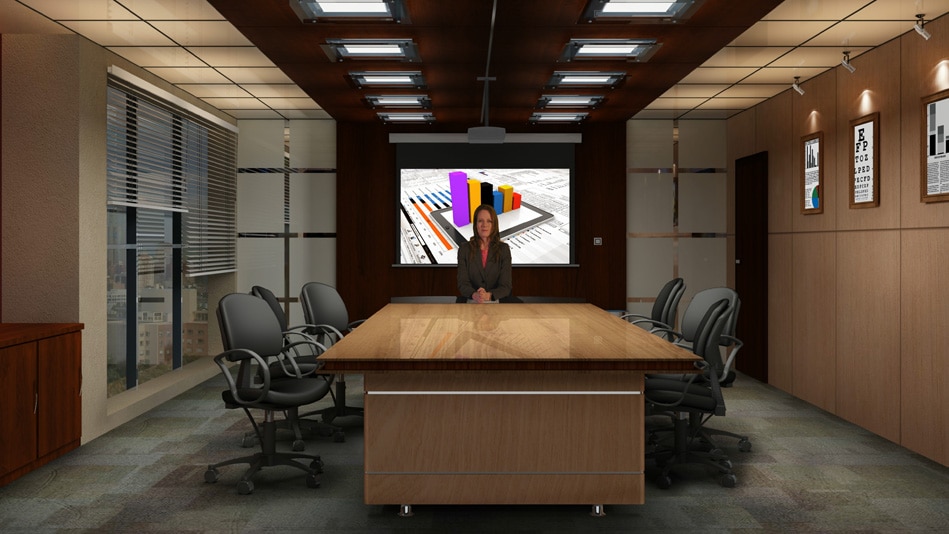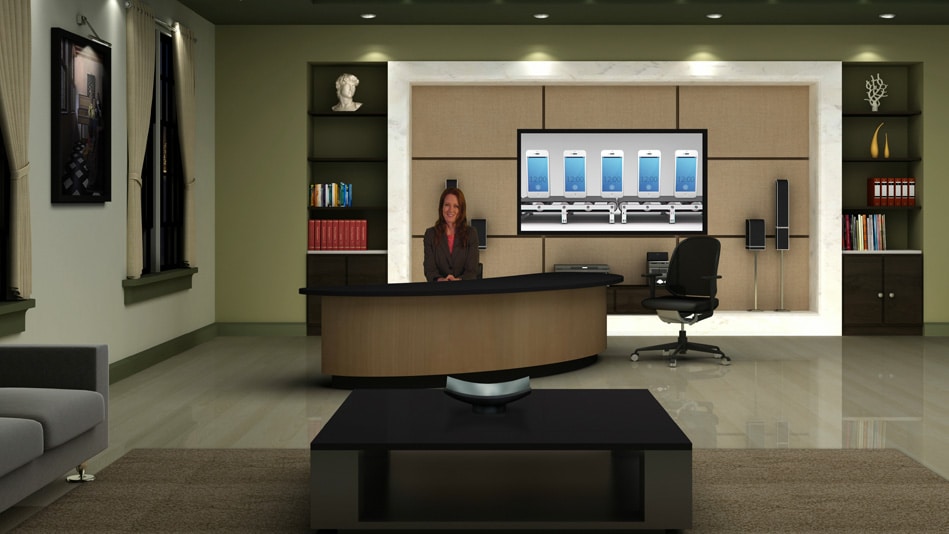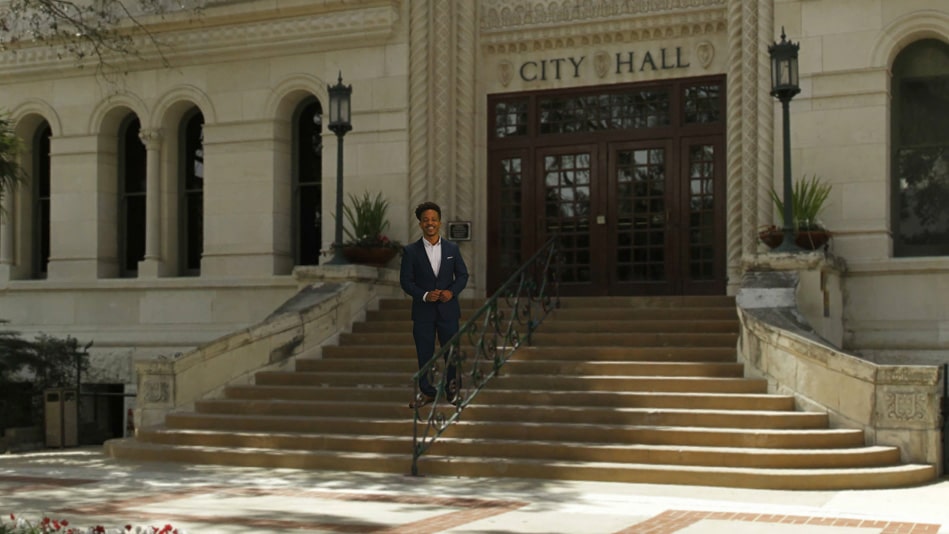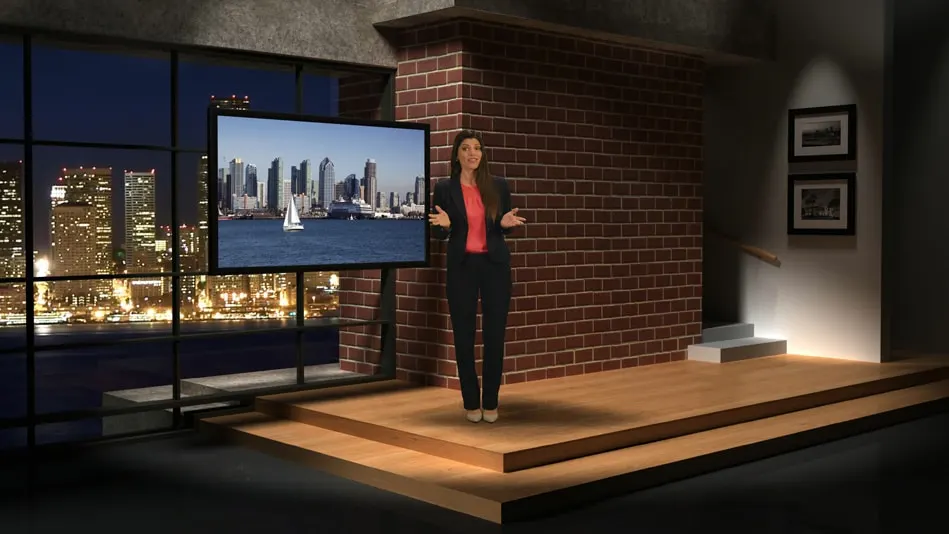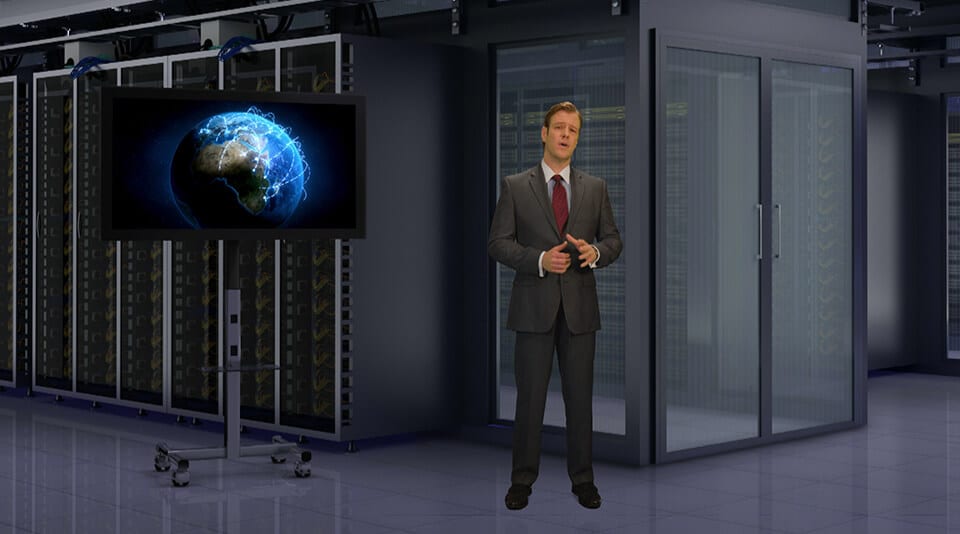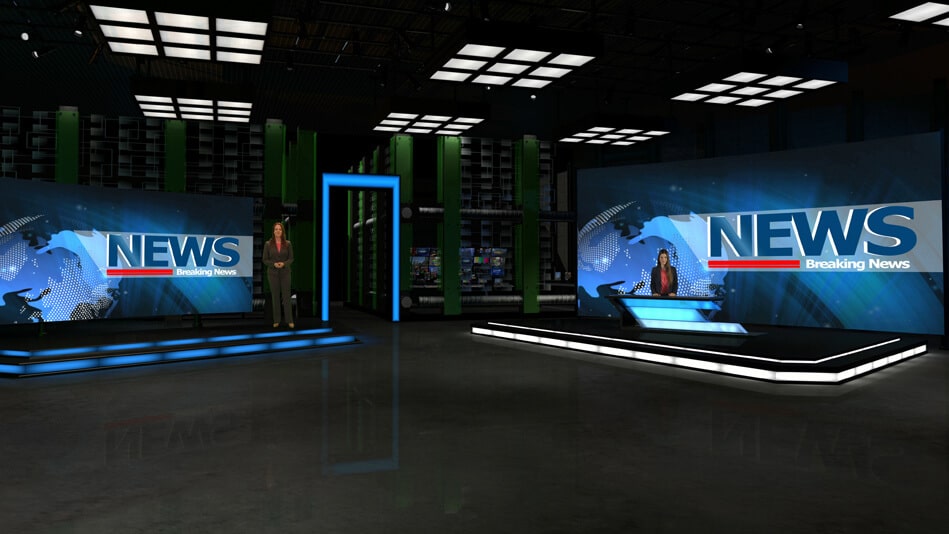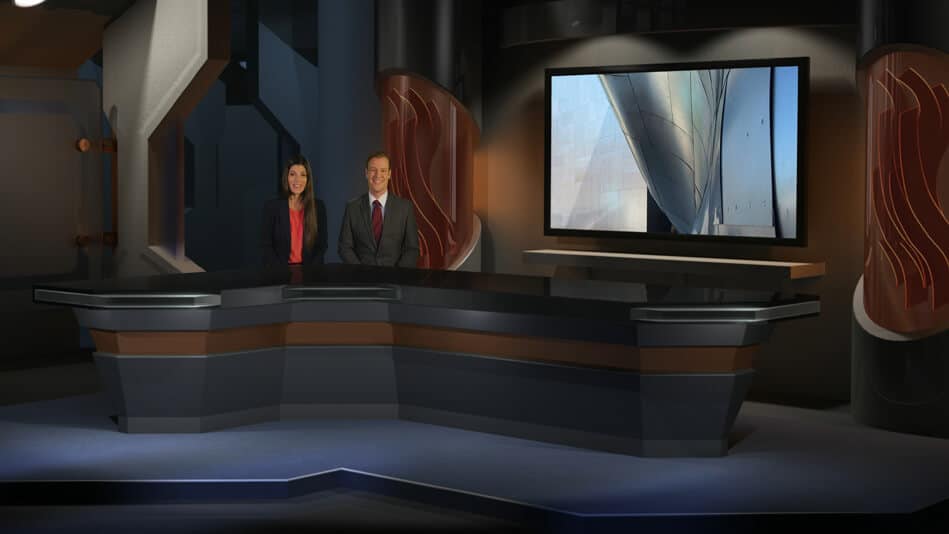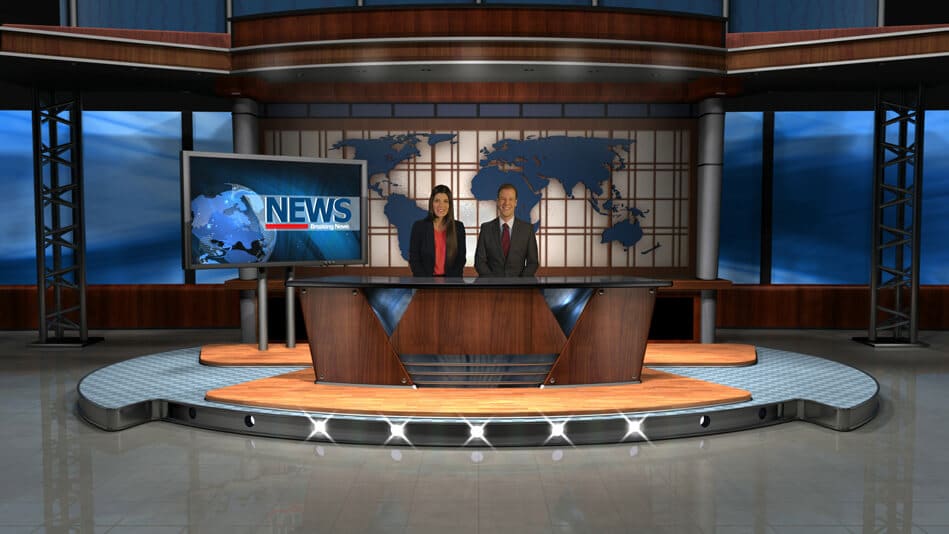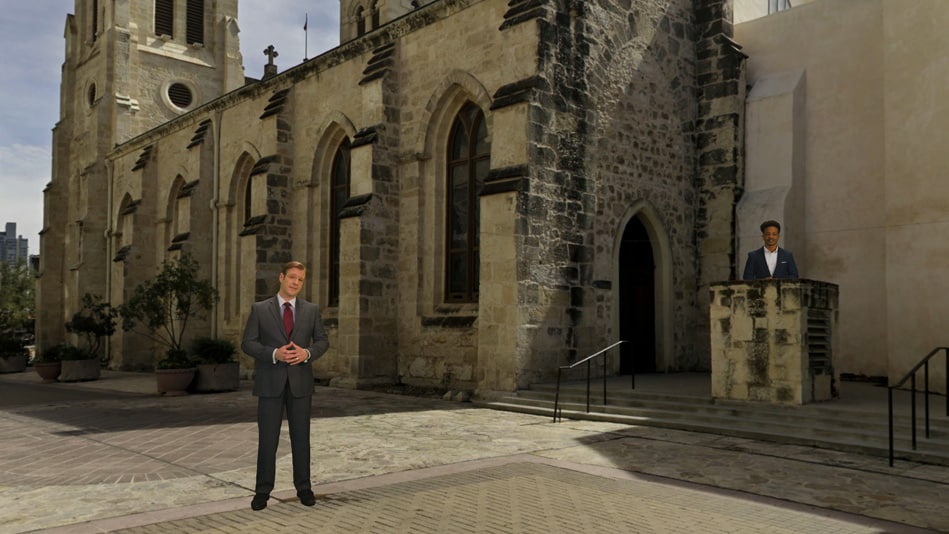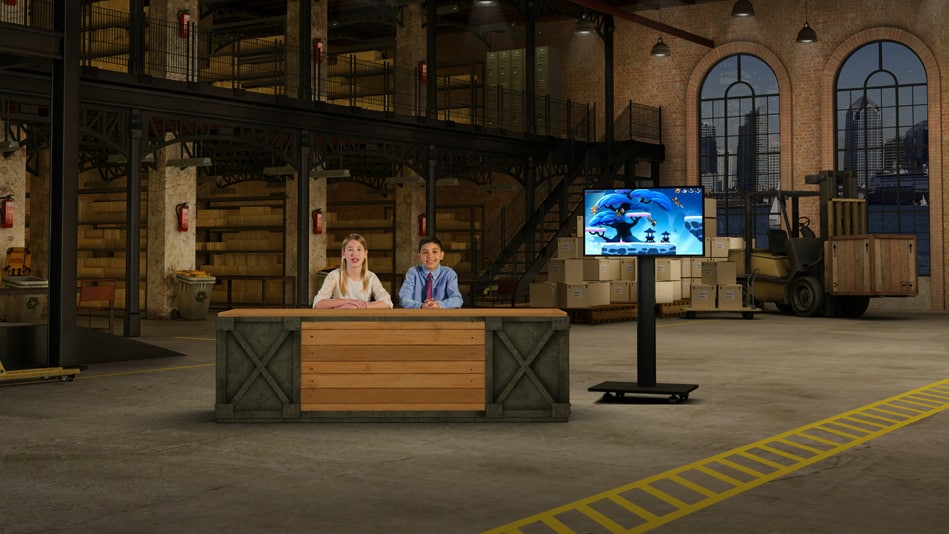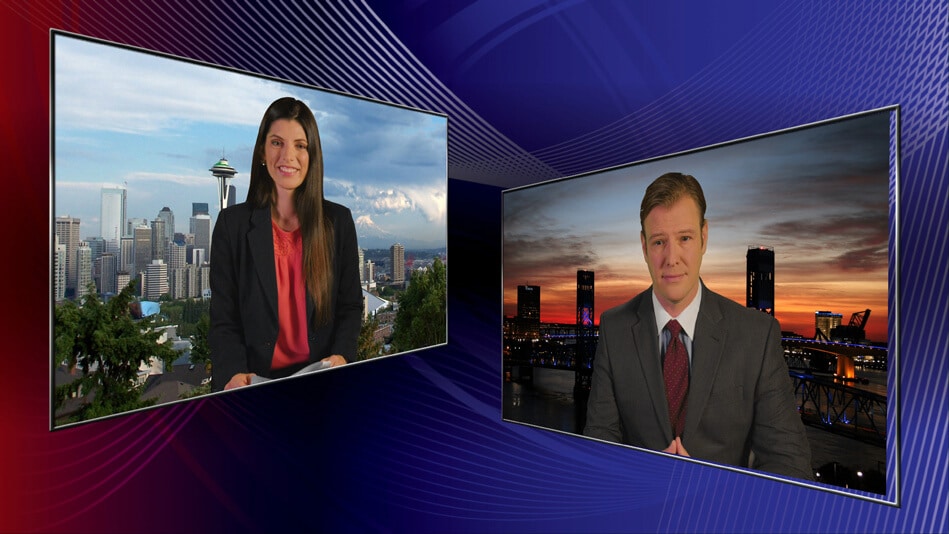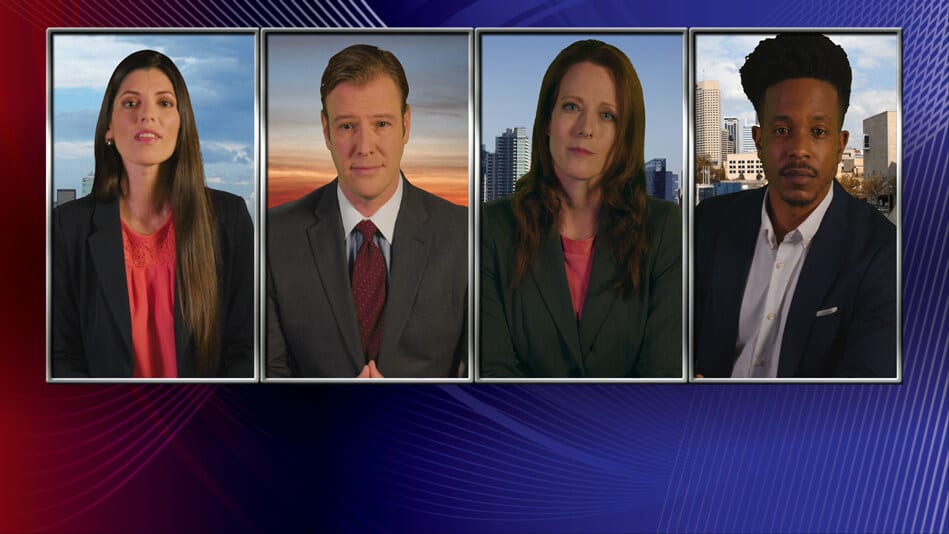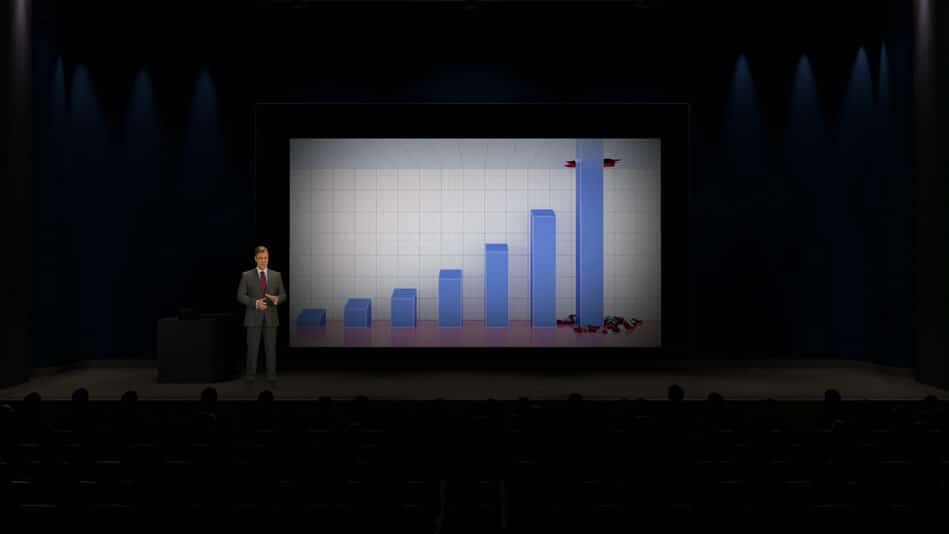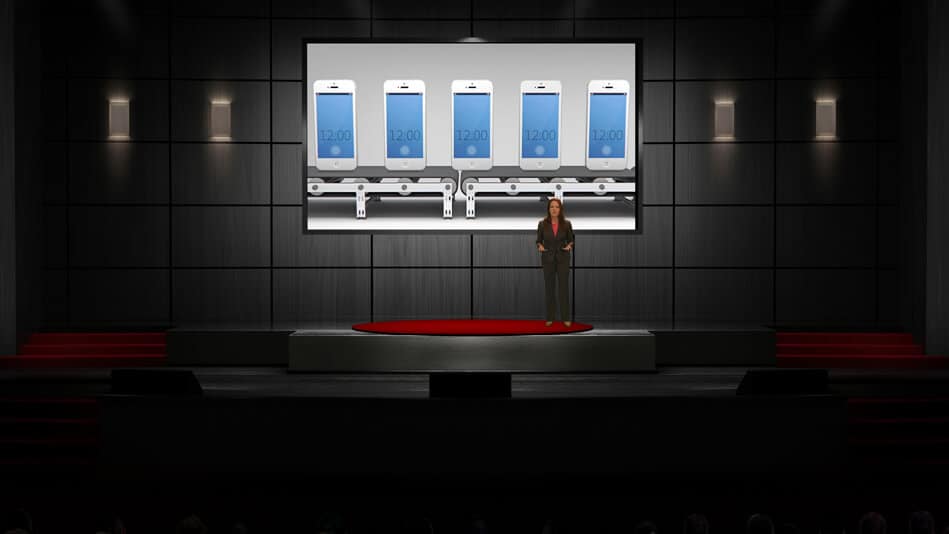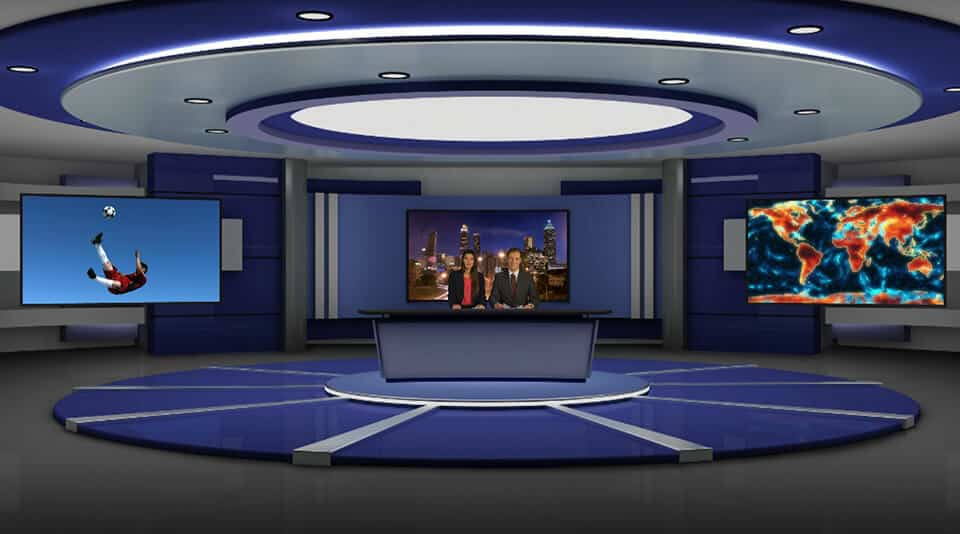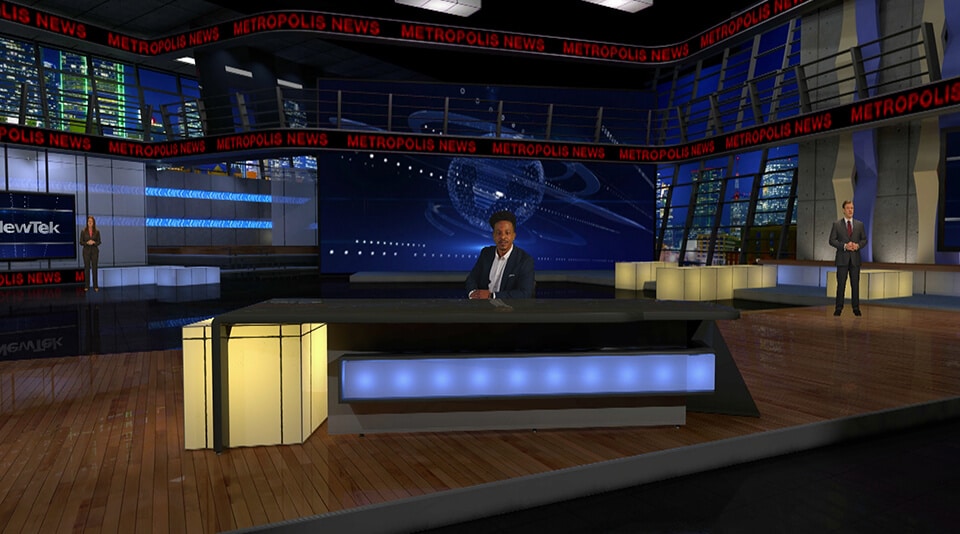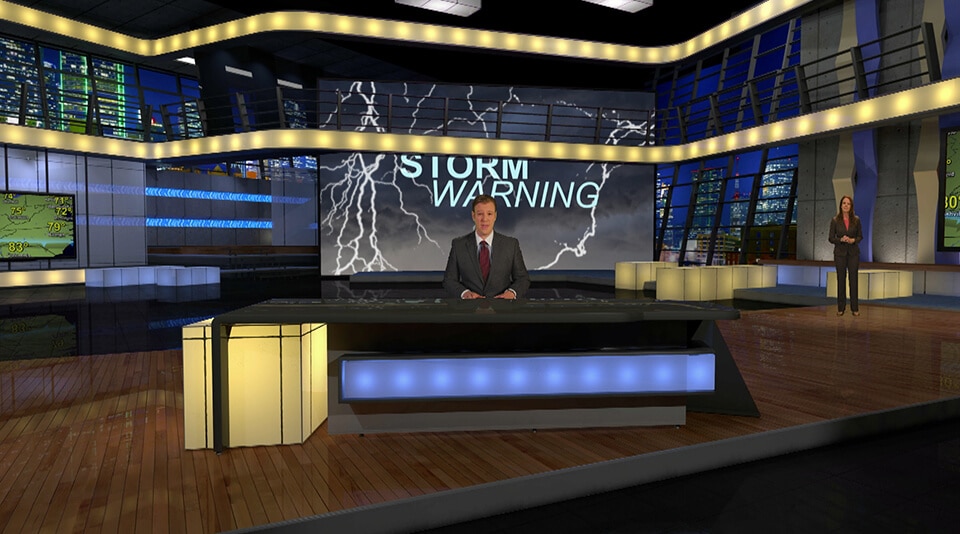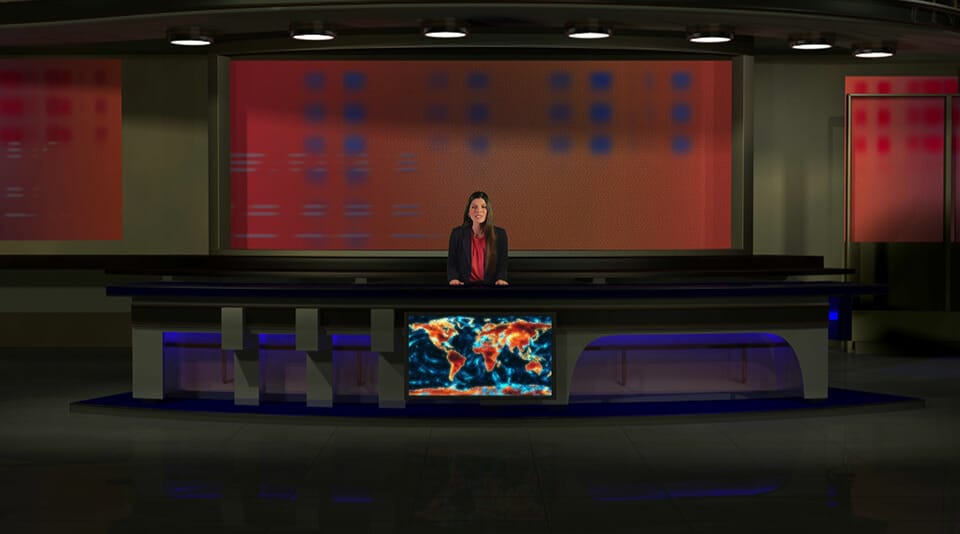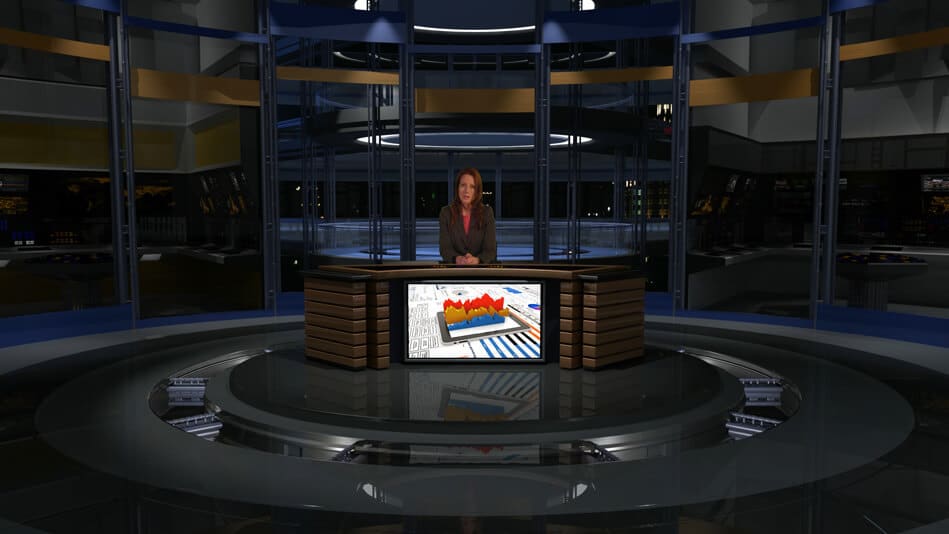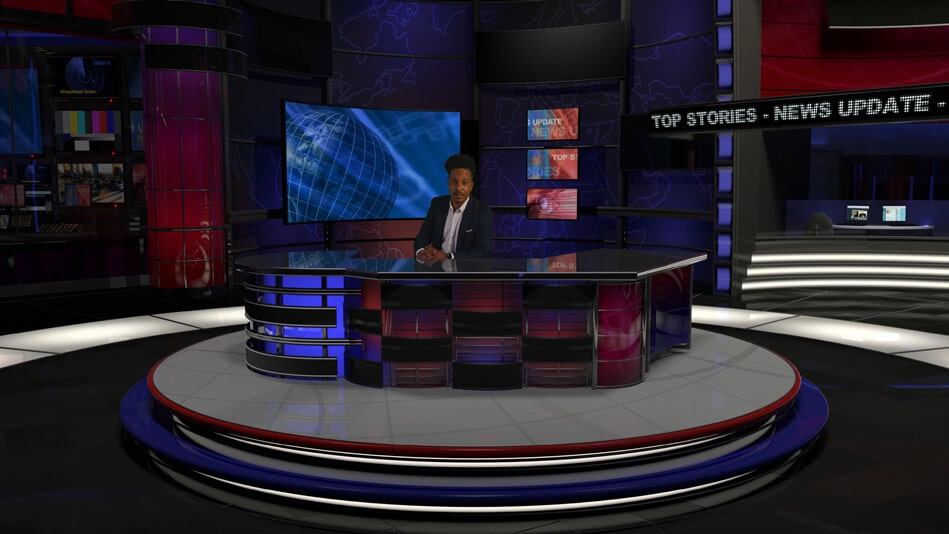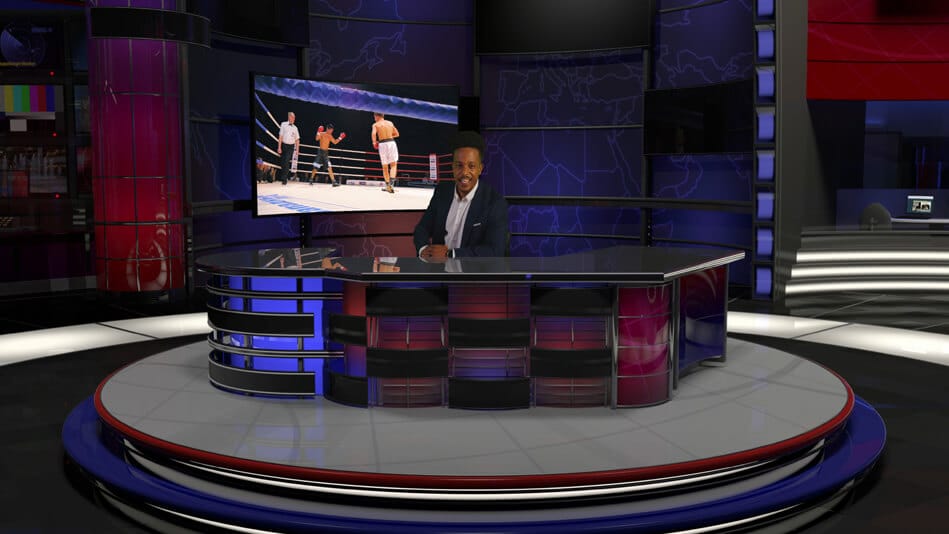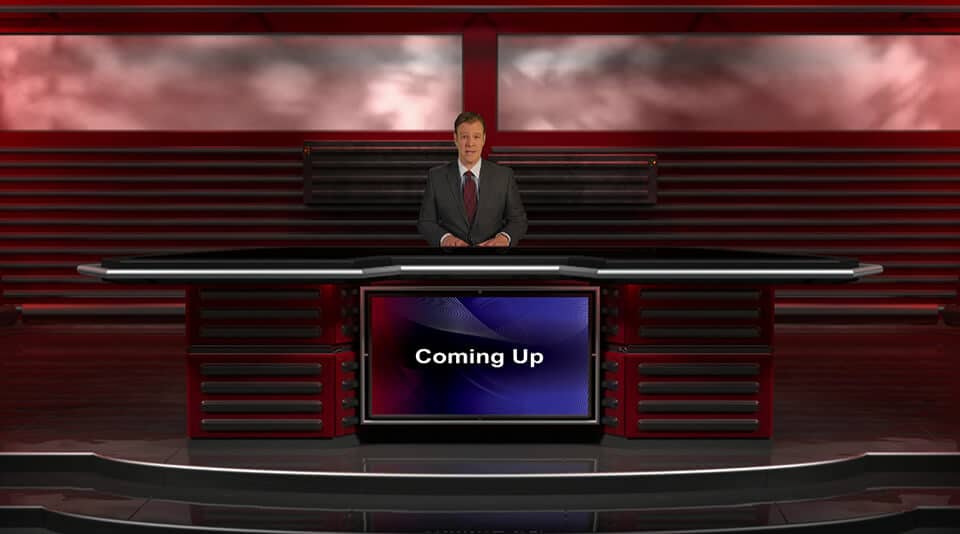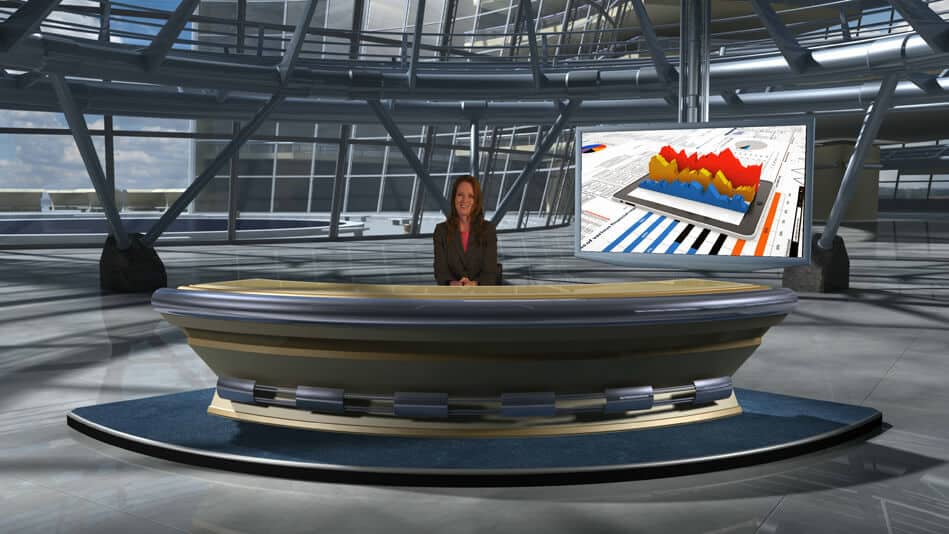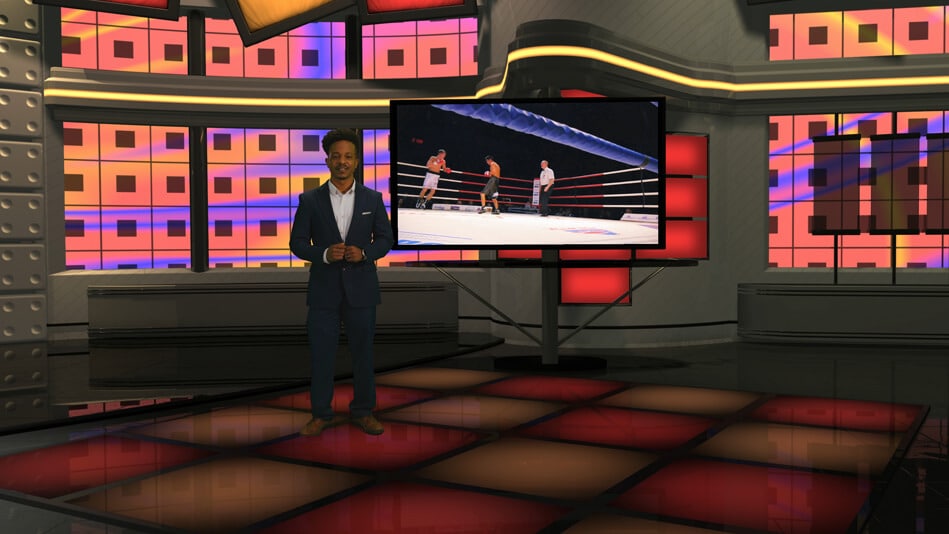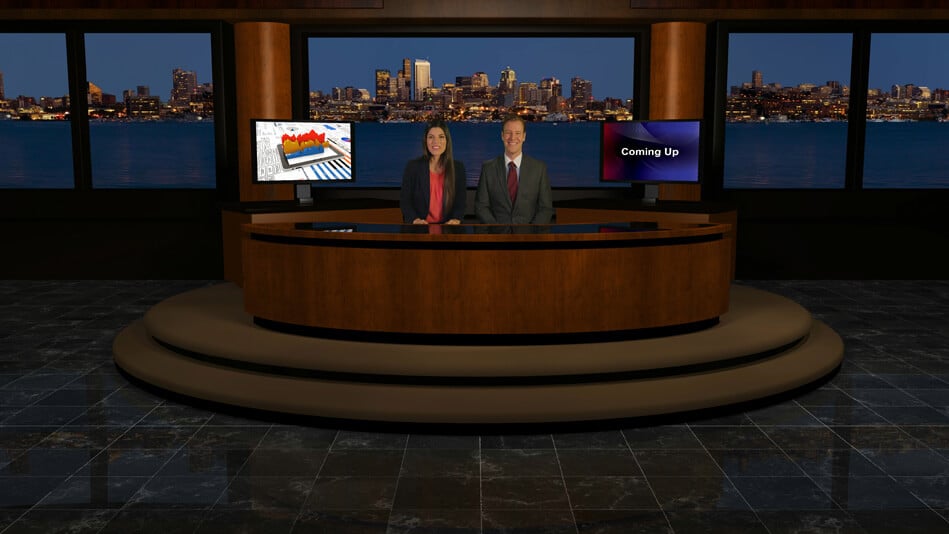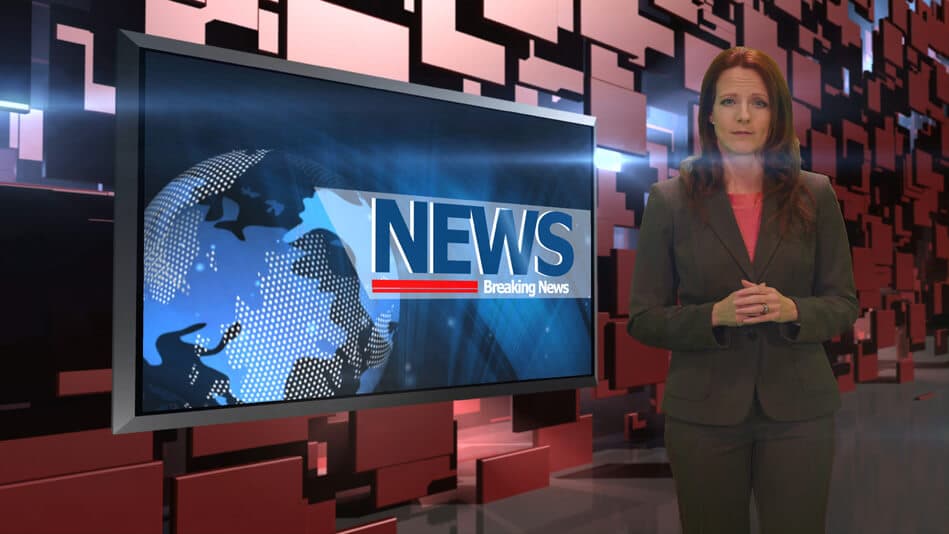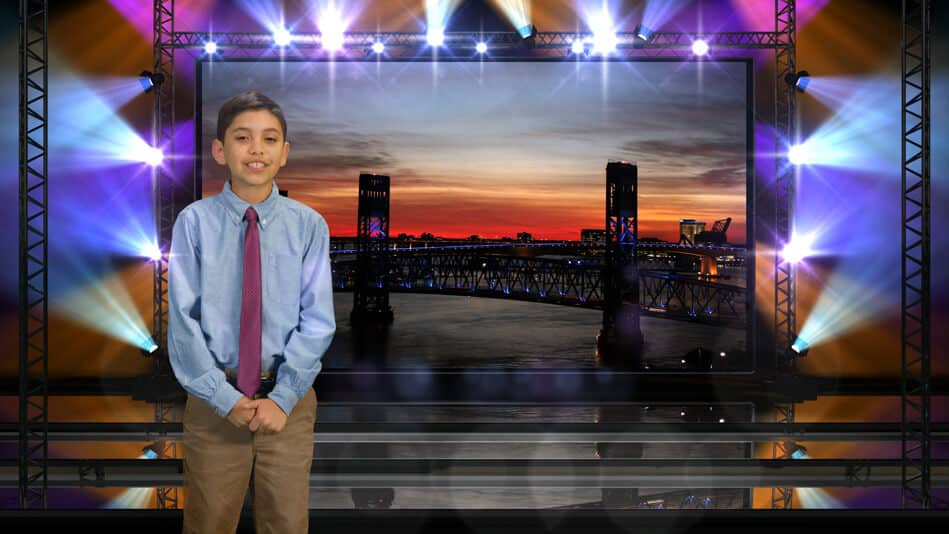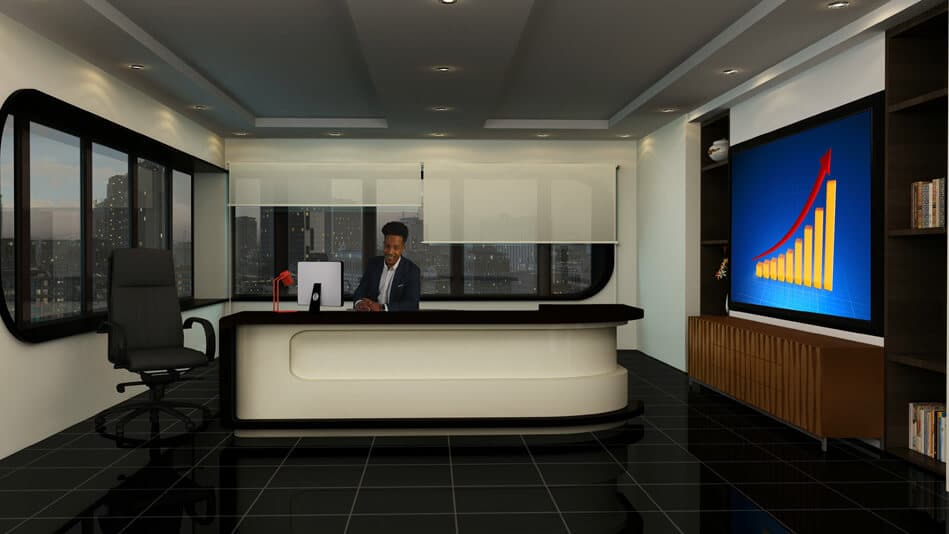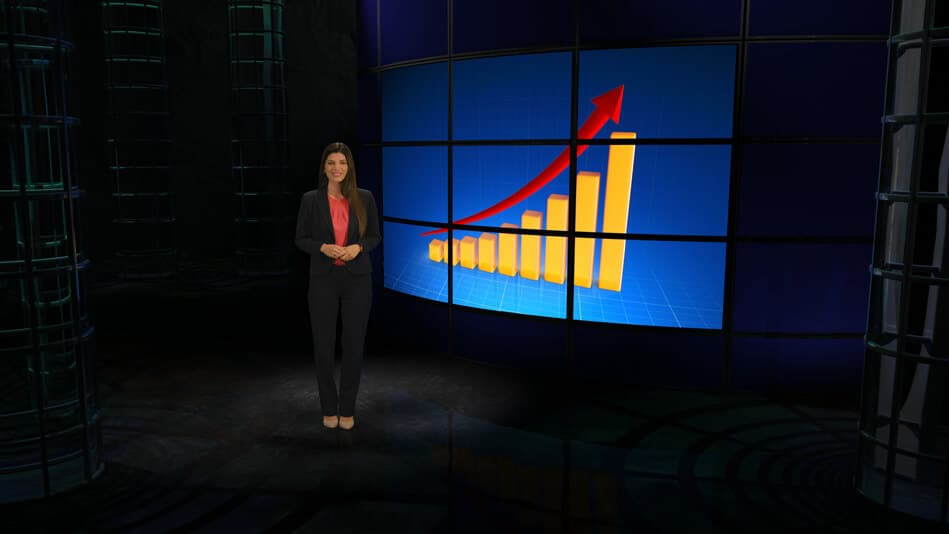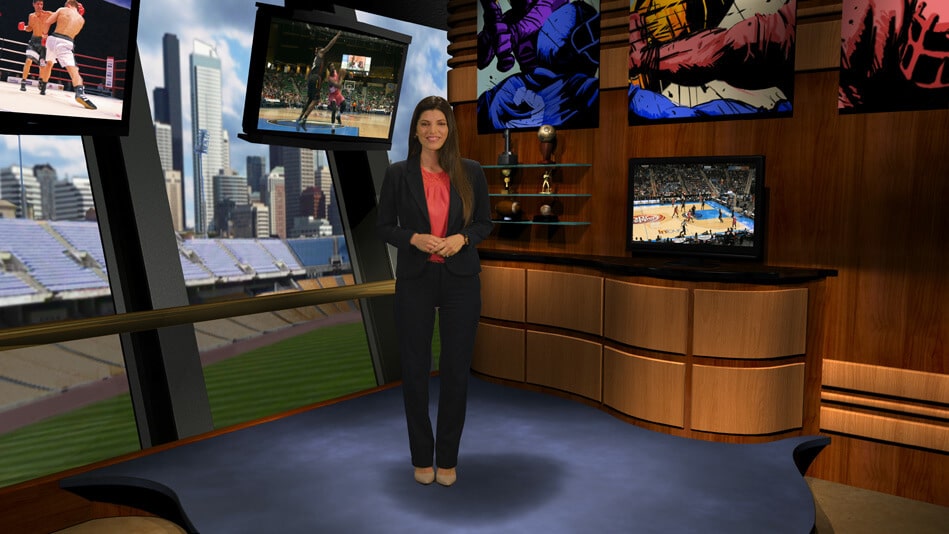 Save on studio and set expenses without sacrificing production value. With integrated LiveSet™ technology, TriCaster can transport your talent into professionally-designed virtual environments, complete with multiple angles, virtual camera movements, real-time reflections, specular highlights, animated lens flares, and stunning augmented reality effects that blur the line between virtual and reality.
Built-in Video Players

Add your files to the built-in video players for on-demand and automated playback, including auto-advancing playlists, live-edited highlight reels, and much more. With responsive player controls, presets, real-time editing tools, selectable transitions, and playlist effects, you have everything needed to make magic from your stored media.
Unlimited Recording & Replay

Capture all your sources during production in any resolution or frame rate for fixes in post or archiving for later use. You can also trigger replays from the Program or Preview bus on any input without using a separate replay system.*
Based on network bandwidth and storage capacity.
Testimonials
"The system offers high flexibility when it comes to the configuration of video and audio inputs and outputs over multiple signal standards, including remote protocols and remote caller management."

Rudi Buchner, Middle East Managing Partner
– 3Monkeys
"The future of broadcasting at Shopify is completely open to whatever we want to do now. We don't have to stress, because we know NewTek has our back, and we're confident we can tackle whatever challenges the future holds."

Oskar Szydlowski, Broadcast Technician
– Shopify.com
"Since TriCaster is a feature-rich video production powerhouse…I'm able to set-up quickly in a small footprint within a club or venue, and use it to produce high-quality, multicamera video shows that stream to multiple destinations simultaneously, all without disrupting the patrons, performers, or ambience."

Brian Sheil, Owner
– Entertainment Services LA– Shopify.com
"The fact that there is one central unit managing the production but we're still able to spread the operation over multiple people is also incredibly advantageous, as it means we can maintain a small footprint and a consolidated production platform while having specialists doing specialised jobs, which ensures production quality."

Rudi Buchner, Middle East Managing Partner
– 3Monkeys- Entertainment Services LA– Shopify.com
"Using TriCaster, and other NewTek products has been such a joy for us. Everything comes naturally using the TriCaster. As someone who comes from a background involving camera operating, and editing, more than live broadcasting, it has been extremely easy for me to pick up and pass that knowledge onto our students,"

Lukas Burks, Technical Demonstrator of the Sports Broadcast Master's Degree
– Cardiff Metropolitan University– 3Monkeys- Entertainment Services LA– Shopify.com
"It was also important for us to have NDI, SRT and RTMP input/output. TriCaster 2 Elite ticked those boxes and became the product of choice to extend our service portfolio as a link of what we did in the physical space until 2020 and the virtual space from 2020 onwards."

Rudi Buchner, Middle East Managing Partner
– 3Monkeys
"We have partners in America at Ball State University in Indiana. They run one of the top sports broadcasting programmes and have been consistently giving us help and advice regarding the implementation of our sports programme. Ball State has a TriCaster, and a mobile TriCaster. We did some online research as well, and the TriCaster stood out from day one."

Joe Towns, Senior Lecturer of Sports Broadcasting
– Cardiff Metropolitan University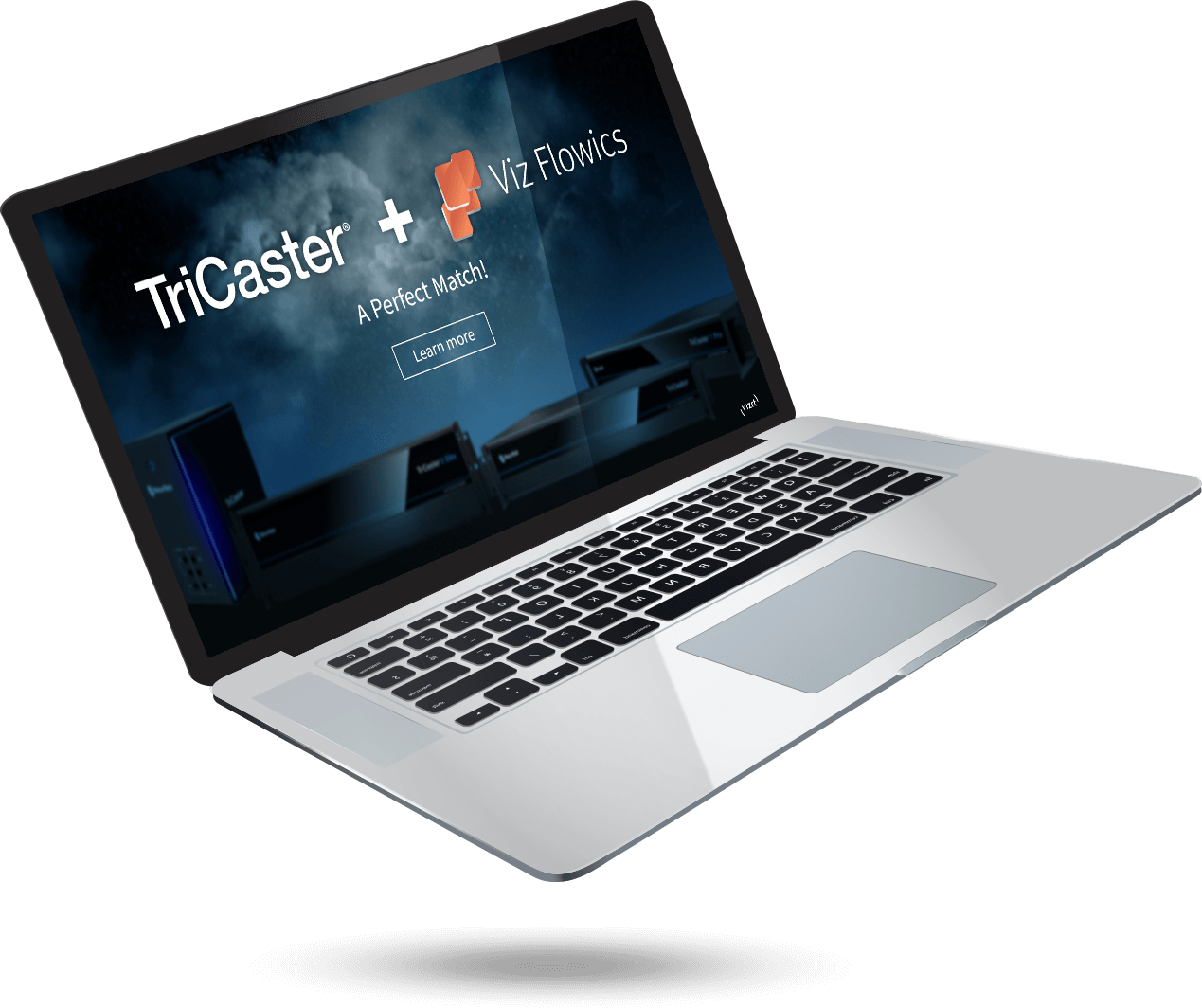 LetsPlay.Live takes esports productions to the next level
The integration of Viz Flowics and TriCaster® has helped Oceania-based gaming and esports company LetsPlay.Live (LPL) produce tournaments of international scope overcoming the complexities and challenges involved.