TV 2 NEWS in Denmark launches new studio and galleries with Viz Mosart
The upgrade includes two new control rooms, and a studio with a 24 meter video wall.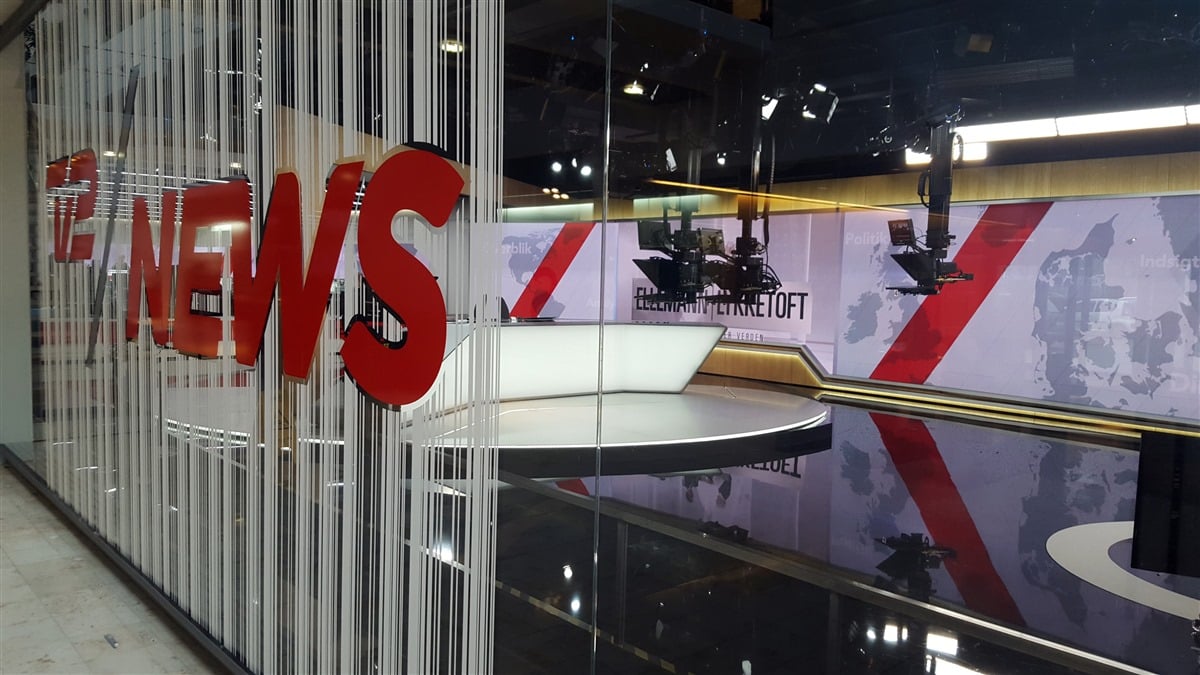 TV 2 NEWS in Denmark was the first TV station to introduce Viz Mosart – besides TV 2 in Norway, for whom it was developed. Since 10 December 2007, much has changed, but much has also stayed the same: same gallery and same studio.
Many TV stations from around the world have visited the gallery to be inspired for their own automation. TV 2 NEWS was at that point very different compared to other TV stations. Only two people in the gallery, no editorial people in the gallery, and on air 16 hours a day from the same gallery and studio with different concepts. A very efficient workflow, but also limiting when ambitions are even higher.
Technological development forced TV 2 NEWS to do something. As one of the last Danish TV stations still broadcasting in SD, an upgrade was bound to happen. That upgrade went on air today (January 31st 2016).
What automation solution is best for you?
The studio now has three different positions. A 24 meter video wall makes it possible to change the look of different shows and different time slots.
But the gallery still only has a pilot and a co-pilot. The co-pilot is responsible for dialling telephone interviews, EVS recordings for breaking news and manual audio. The audio is handled by a new Studer Vista, that, with its Vista mix, takes care of automatic mixing of microphones during a debate or even when two anchors are in the studio.
The pilot takes care of 'everything else'. Operating Viz Mosart, controlling cameras, talking to the anchors, and of course, the creative part of being a director.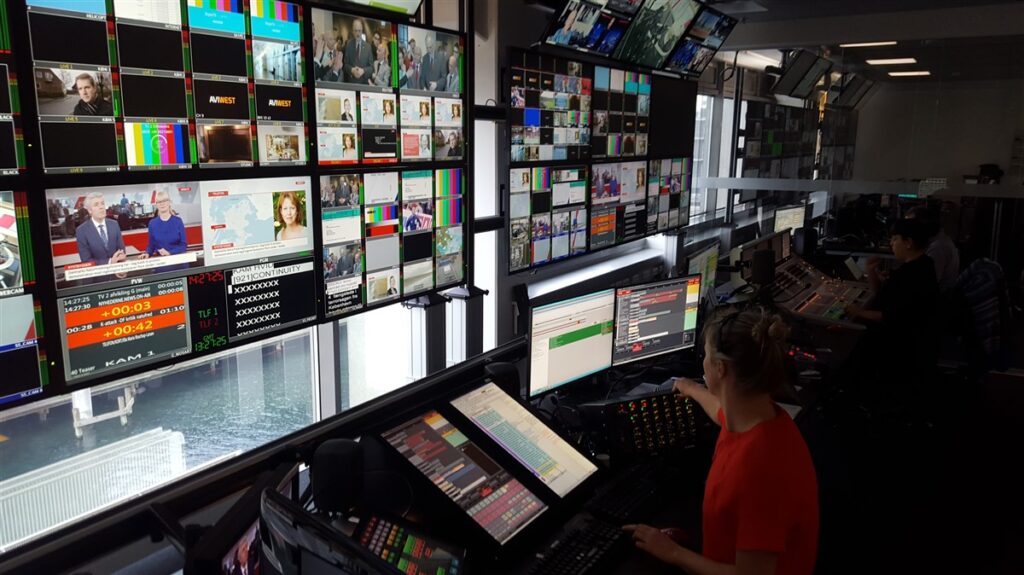 More changes are coming
Right next to the new gallery will be an identical extra gallery, and the old studio will be upgraded to HD. This studio will be used for feature shows and the up-coming business channel that will only be available online.
The two galleries will give TV 2 NEWS more options for failover, preparing shows, and splitting the signal when the main channel wants to join in on a breaking news story. The galleries are also prepared for extra (internal or external) studios through advanced programming of the VSM router controlled by Viz Mosart.
When going from one studio to another, they are considered primary and secondary, and can talk to each other. Changing the secondary studio to the primary can happen on air.