Viz Vectar Plus (TriCaster Vectar)
Anywhere-access to enterprise-grade 4K switching in the cloud that helps content creators address the ever-growing need to produce more stories, better told
Viz Vectar Plus provides anywhere-access to software-based enterprise-grade 4K switching in the cloud that helps national and regional broadcasters produce better content and more of it, reduce production costs and environmental impact, and quickly react and adapt to changing production needs.
Deployable on-premises, in the cloud, or as a hybrid solution, Viz Vectar Plus improves production quality by letting you use your best team for each production and incorporate millions of NDI® sources for the most engaging content, reduce travel costs and CO2 emissions, and easily spin up new production capacity to meet temporary and permanent changes in demand.
Produce more content, better
Millions of NDI® sources and easy remote collaboration helps you produce more stories, better told
Reduce production costs and complexity
Cloud-based switching: like being in an OB van, without the cost and complexity
Adapt to changing production needs
Spin up (and down) production capacity as and when needed
Conference Call & Streaming Inputs
Create more interesting content with native NDI
As an NDI-native system, Viz Vectar Plus uncomplicates the ability to create engaging content from anywhere by incorporating millions of audio and video sources, while integration with NDI® Remote turns any mobile device into a live production camera for unparalleled production flexibility.
More control and flexibility than ever before
Supporting 44 video and 44 audio channel inputs, Viz Vectar Plus offers the largest input scale for cloud-ready vision mixing available on the market. Dynamic and powerful macros capabilities also allow operators to deliver complex productions effortlessly, NDI Genlock guarantees consistent timing between cameras, and Alpha Channels can be sent through MIX outs, bringing post-production closer to live.
Powerful built-in web streaming capabilities support a choice of connection types, resolutions, and providers, while simultaneous encoding of up to three channels in anything from HD to UHD offers greater flexibility.
Conference call integrations
Bring in remote contributors easily with Live Call Connect, integrating with popular video communication applications.
Better live audio
Viz Vectar Plus supports 44 audio channels and extends audio workflows though an NDI plug-in that interconnects with audio mixing and processing applications that can be entirely virtualized and interoperates with Dante/AES 67 formats.
Mitigate the risk of poor remote audio quality with Neural Voice Isolation. Powered by Viz AI, Neural Voice Isolation uses artificial intelligence to automatically detect voices and clean the audio so that remote callers can be clearly heard in loud environments.
Multi-program output
Viz Vectar Plus includes unique program re-entry functionality making it simple to output multiple versions of the same program with differences in graphics presentations, aspect ratios, and resolutions.
Control at your fingertips
Viz Vectar Plus offers agile control options with software and hardware control panels operating across various networks.
NDI®-native Live Production in the Cloud
Watch this 30-minute demo on how Vizrt Live Production Solution can help you simplify and enhance your live production.
"The magic here is software – not where you are running it. The true revolution is software, and software creates a new production paradigm where content producers are handed back control by removing traditional hardware constraints on inputs, formats, outputs and even mode of deployment."

Ulrich Voigt
Global Head of Product Management
With built-in media players, recording, streaming, audio, and graphics control, Viz Vectar Plus effortlessly masters the art of reaching more audiences with aspect ratio, resolution, and frame rate independence, providing simultaneous delivery for distribution to multiple destinations supporting various screen types. A re-entry function makes delivering different versions of programs with alternative, additional, or modified elements to different outputs easy. And because Viz Vectar Plus employs a software model, integrating standard computing and network infrastructures with NDI® IP integration and optional SMPTE 2110 connectivity, you can count on a lower total cost of ownership.
Viz Vectar Plus works with all major cloud providers and is available on our cost-effective Flexible Access subscription model and priced at just $1,260 US MSRP per month. To expand Viz Vectar Plus' capabilities, there is the option to add on the latest iterations of Viz Trio and Viz Engine for superior graphics, alongside Viz Mosart for effortless studio automation.
Contact a Vizrt Solutions Expert and learn more about Viz Vectar Plus today.
*International pricing may vary.
Vizrt Live Production in the Cloud
Workflow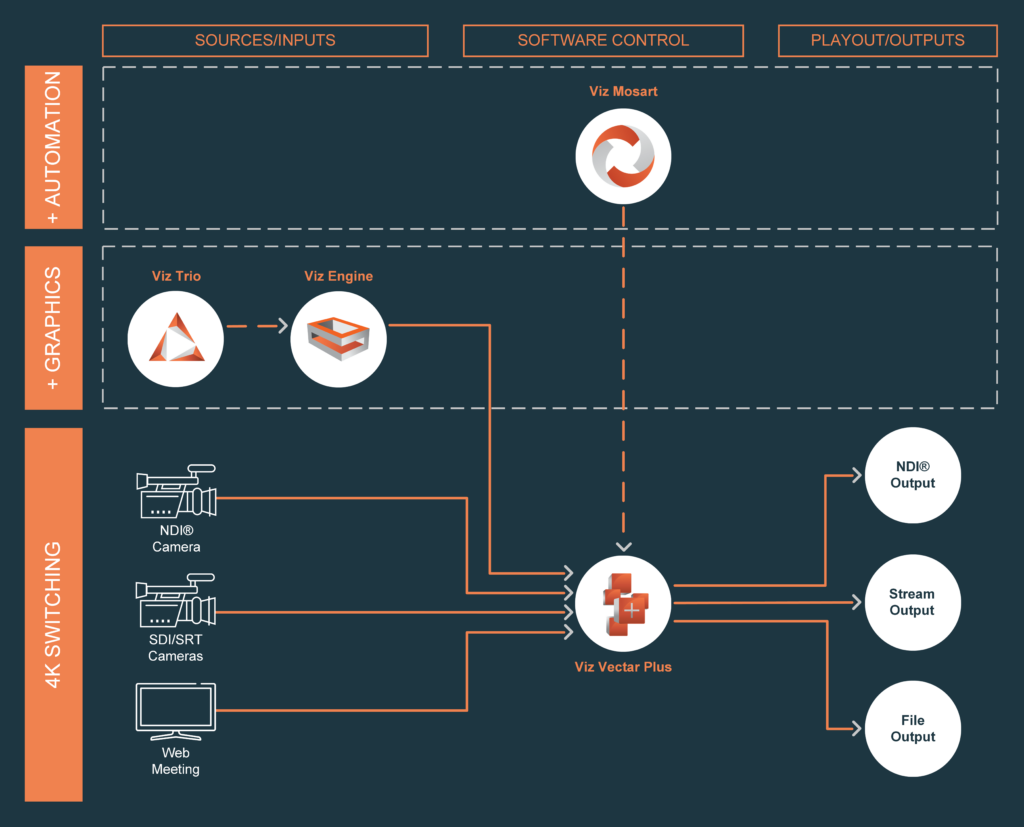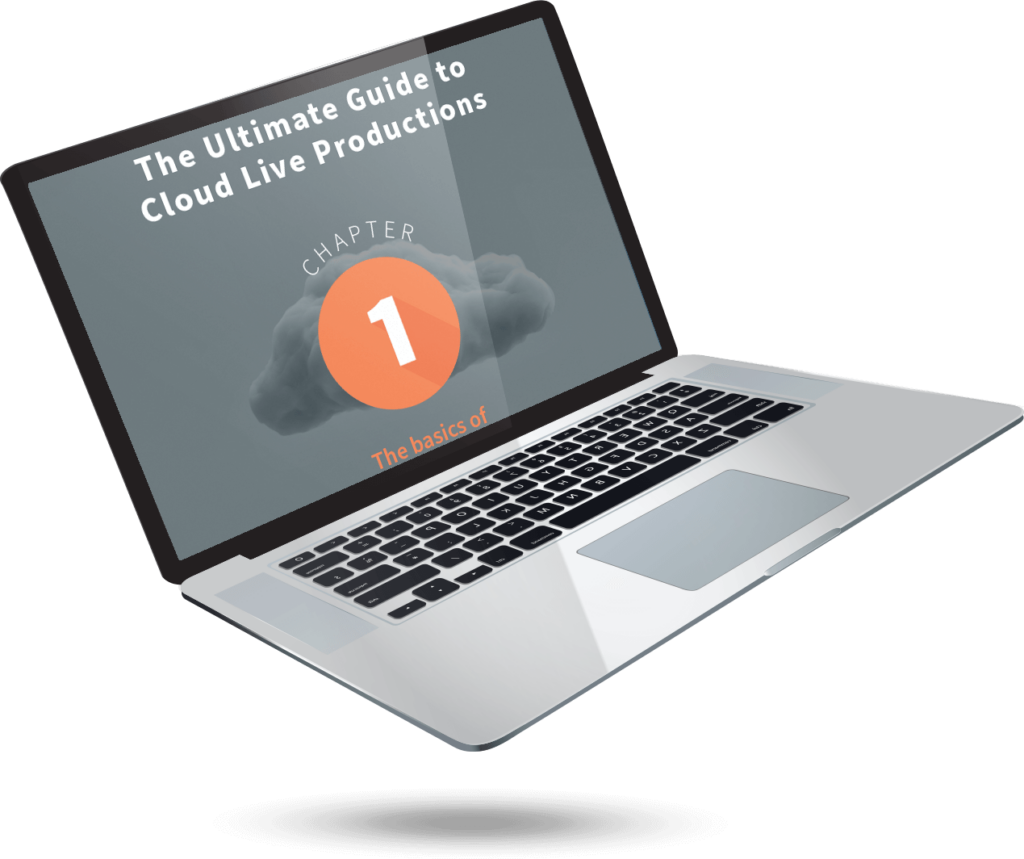 Ultimate Guide to
Cloud Live Productions
Get a comprehensive understanding of cloud live productions with Vizrt's Ultimate Guide. All you need to know about innovative technology for successful live productions. Download now and enhance your live production.