ausbiz Reinvents Financial News with Journalist-Driven Production
Kylie Merritt knew that Australia's financial sector desired a news outlet to serve investors, bankers, and other business professionals in the country. So she founded 'ausbiz' located at Barangaroo International Towers in the heart of Sydney's financial district. Within a year of launching, ausbiz has become the leading provider of live news and video-on-demand covering Australian business, markets, economy, and startups.
"The ausbiz ethos is to produce content that connects investors with opportunities."

Kylie Merritt
Founder and managing director for ausbiz
Her idea was to build an editorially driven news service where journalists could very simply produce video content without needing a large, on-premise installation requiring expensive studio crews or technical engineers. The location provides easy access to guests including CEO's, fund managers, and analysts to come in for interviews.
With a small team of fourteen including four presenters and six producers, the critical requirement was to deploy a workflow solution that could be operated by a single journalist. For a new financial channel to be taken seriously, the team also understood that inputting and presenting real time data and state-of-the-art graphics in a multitude of ways would be essential. As much of ausbiz's content consists of people talking about the market and economics, graphics must be engaging and pleasing to watch.
The goal for Nadine Blayney, Head of Content at ausbiz, was to serve investors of all types, whether that be people managing their own money, financial advisors, or professional people interested in news about the markets and companies. This led to building a channel that caters to niche and super niche audiences.
"The primary means of accomplishing this is by delivering the best information possible from a wide range of guests."

Nadine Blayney
Head of Content at ausbiz
Production Solution
To meet these basic operational goals, ausbiz chose a combination of Vizrt software-driven solutions including Viz Verdi, Viz Pilot, and Viz Engine.
Viz Verdi is the central component of an automated digital media production system that combines live switching with studio automation. Viz Verdi integrates with Viz Pilot, a template-based newsroom graphics system that journalists use to produce content and drive automation for easy delivery. The automation layer controls a number of different third-party devices such as their BirdDog PTZ cameras, an audio mixer, and other peripheral equipment. Viz Engine provides the compositing and real-time rendering for processing and playing out world class graphics and video.
The entire production environment uses multi-directional IP connectivity based around innovative NDI® (Network Device Interface) technology rather than a traditional newsroom approach using unidirectional SDI cabling. Using NDI made set up simple and quick, as connecting systems was essentially plug and play. Within twenty minutes of bringing cameras and devices up, installers had all sources available and ready to be switched. By using NDI, ausbiz also benefits from the flexibility to adapt to future changes and being able to add different equipment as needed. All the equipment for the entire channel fits into a single rack with the Vizrt gear using only twenty rack units.
Getting Started
Many ausbiz journalists did not have television backgrounds and it can be a challenge to explain all the different touch points of television production. To avoid overwhelming them coming into this different style of newsroom, it was instrumental to lay down a solid production foundation. Vizrt provided remote training utilizing the Viz University online training platform. This reduced the learning curve efficiently as Viz University training was done on the journalist's time while at home. Training was done weeks prior to coming on-site so everyone was familiar with the processes and vernacular by the time everything was operational.
Later, the staff got hands-on time with the systems in different groups. Everybody got to work things out as a team to properly prepare for the launch date. The journalists were able to understand how rundowns are incorporated and then learned about automation templating. After coming to understand these processes, they were able to quickly and easily build their productions. Within the first week of going live, they were driving the entire system by themselves!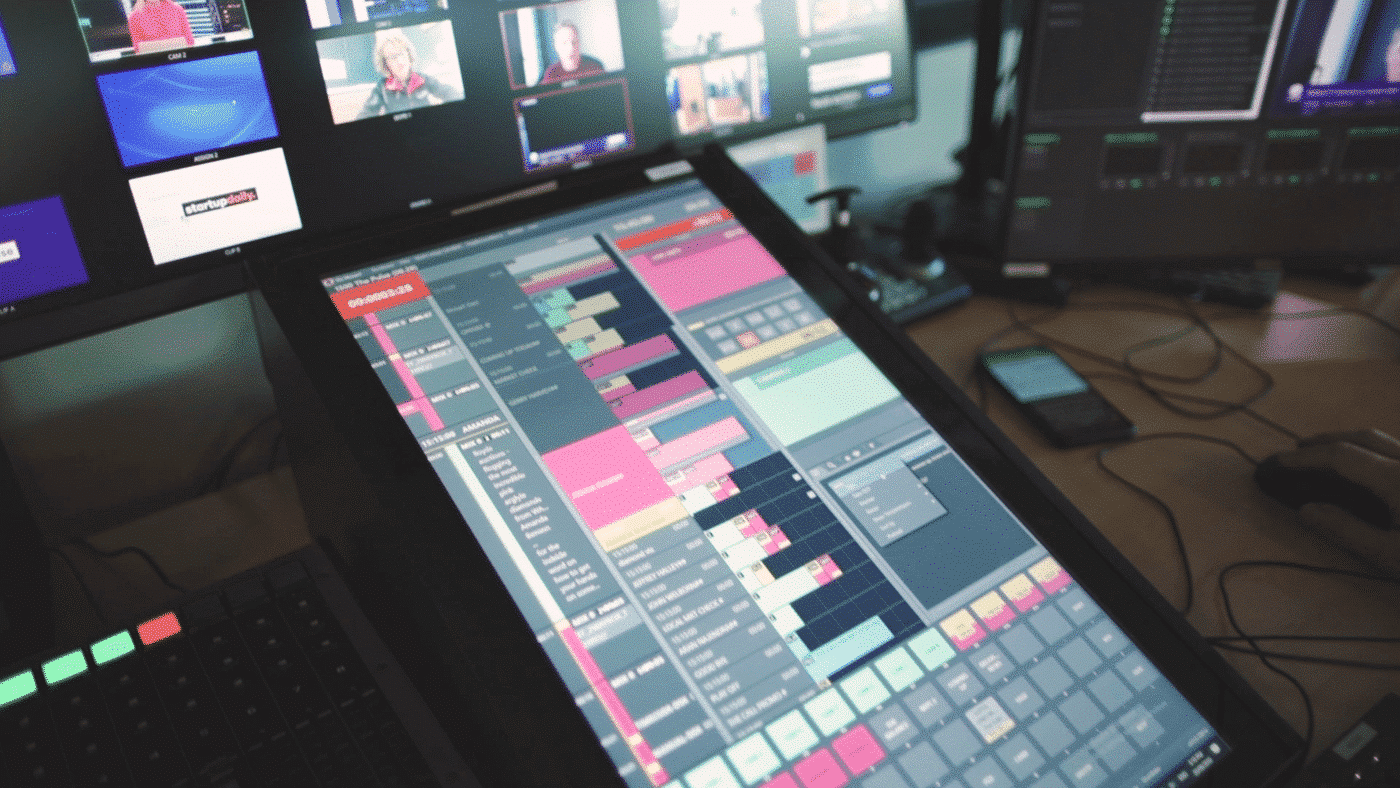 Vizrt also provided project management and commissioning services for the facility. Solution design started in December 2019 and was a very quick process. Original delivery time frame was going to be in early February but slipped out slightly. Vizrt completed the build-up of the solution in their offices and delivered everything on site within just a six-day period.
The New Journalist-Driven Workflow
These Viz University-trained journalist/content creators now take program ideas and see them through from A to Z. They book guests, conduct research, write copy, and build the entire bulletins. They put together all elements and drop them into the automation system. Then they move from their desks over to the studio to execute the bulletins that they've put together. They are already familiar with the content and know what to expect. They know the timing of what they want to execute, and they can make changes as they see fit because they intricately know what they're trying to achieve. This is not a traditional workflow as these journalists are hands-on from start to finish. They have learned a new way of putting together an hour, or two-hour long news bulletin with one person driving the show—switching cameras, bringing up graphics, making minor adjustments, communicating with the presenters, and adding breaking news on the fly. As Nadine puts it,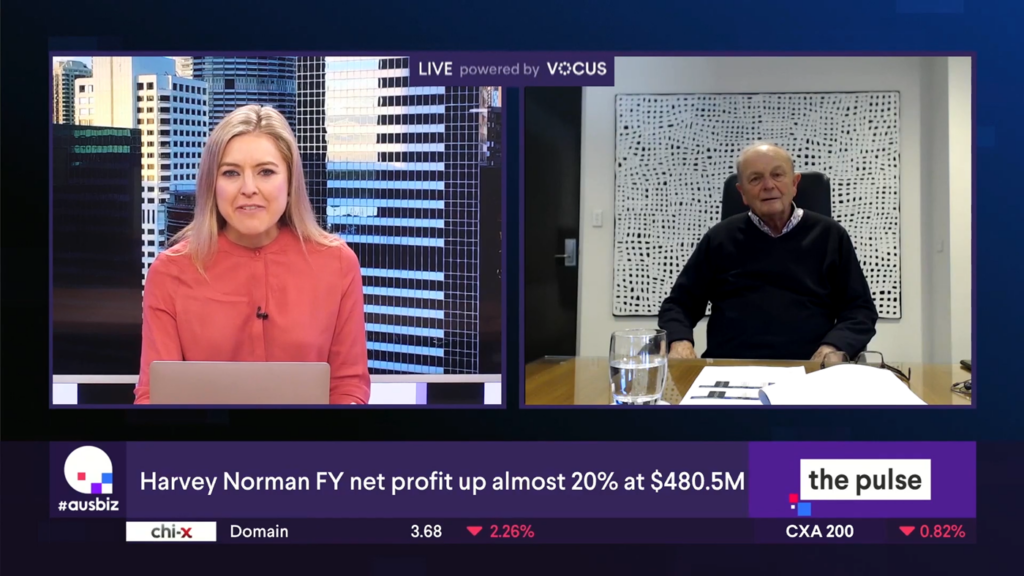 Now, ausbiz conducts about fifty interviews per day with thirty percent in-studio. This is expected to increase when the majority of their Sydney-based guests will be coming into the facility. ausbiz does not accept paid content and maintains a clear line between editorial and commercial aspects.
Programming Results
With eighteen thousand current subscribers, ausbiz is on a solid path for growth. Subscribers are a key performance indicator. When viewers sign up, they get data explaining what sort of investments are preferable, what companies are followed, what are the investment theme focuses, and other useful data to make the product better. The data allows ausbiz to provide a much better user experience because they can tailor specific content to viewers that best matches investment preferences. For example, ausbiz can send notifications to individual subscribers when a company is mentioned that they have shares in. Another important metric is time spent viewing. The balance between their live stream and video-on-demand is about 50/50. With the live stream, the average view time is around half an hour, which ausbiz is happy with for now. They would like to see this continue to grow as a service that viewers can just have open in a browser window and have it going all day, checking in and out wherever they are.
ausbiz did not expect viewers would consume so much video-on-demand content. Attention is paid to make it easy for subscribers to find the content they want. Some programs are watched very heavily on demand while many CEO and money manager interviews represent an opportunity as there is not a lot of that content available.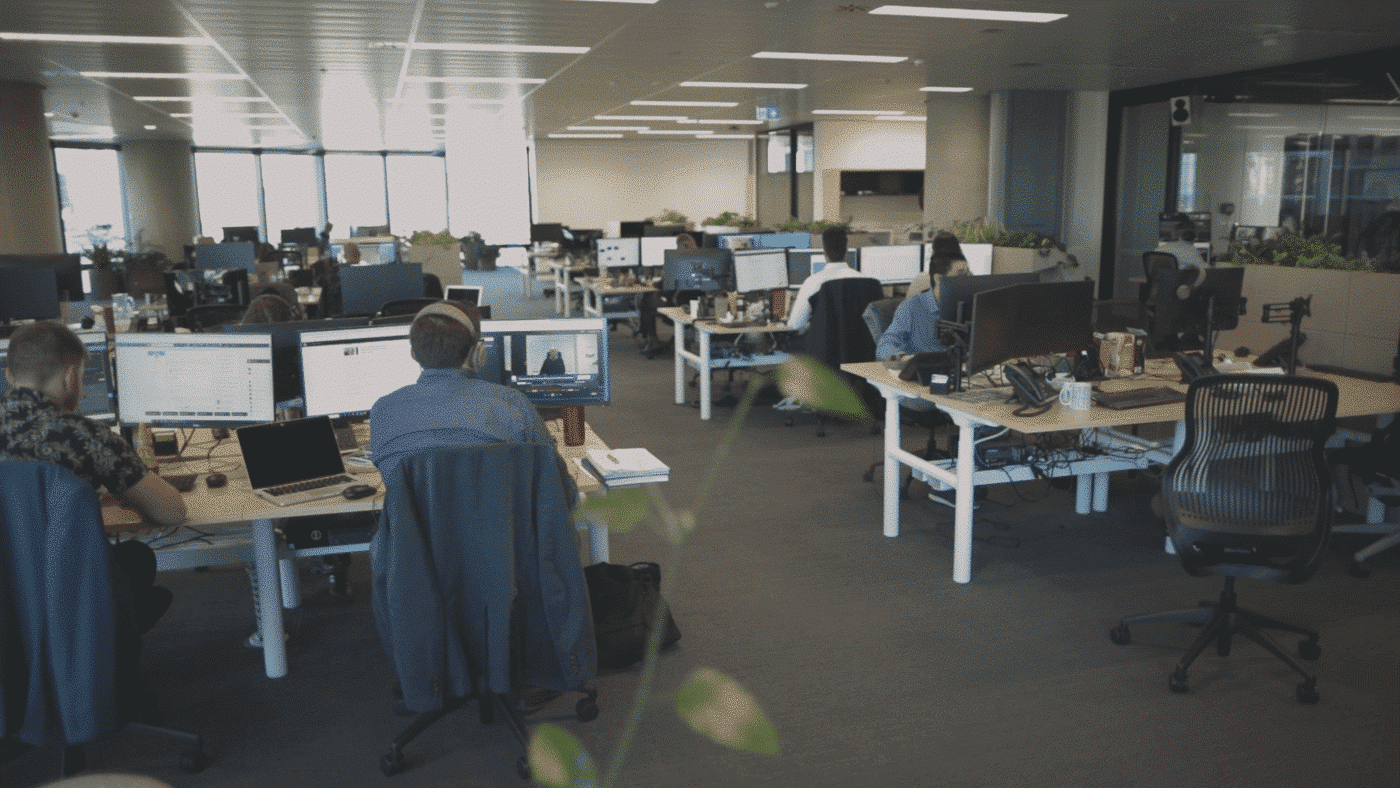 As the platform continues to be built out, ausbiz will be able to perform lead generation of financial products and services for their audience. Besides providing data on investment preferences, the platform will gather information on what is being consumed to get a better picture for effective audience segmentation that adds greater value.
ausbiz content is distributed on their own website and their own app where they offer a greater amount of functionality. The Seven Plus⃰ (Seven West Media) streaming service is an ausbiz partner for the live channel. ausbiz is also streaming on the iress trading platform and on the AdvisorRatings digital platform for financial advisors.
Changing Economics

ausbiz has three kinds of core revenue streams at this stage. One is traditional advertising and sponsorship. Another is a second commercial studio that other companies can use for their own business and finance productions. This content is not being done by the ausbiz presenter journalists, but the organizations benefit from a facility and staff that understands the subject matter for more refined productions. Licensing the content that ausbiz produces to the guests who are featured is yet another revenue source. Copies of editorially driven interviews can be purchased and sent to clients, put on websites, and posted on social media.
ausbiz is focused on knowing their audience, tailoring their content, and understanding what is resonating. They utilize real-time feedback about what viewers are watching, what companies they're interested in, and what they want to hear more about. With a subscriber model, ausbiz gathers relevant insights into their audience. ausbiz knew that it would be very difficult to provide this type of service using a legacy approach. As Kylie Merritt sees it,
"There needed to be a step change in the way the channel was implemented that matched the economic opportunity."

Kylie Merritt
Founder and managing director for ausbiz
The use of a new generation of products and services from Vizrt as a primary technology supplier has helped make this a reality.