Impact and Potential
Vizrt's Viz Engine and NVIDIA Ada Lovelace GPU Architecture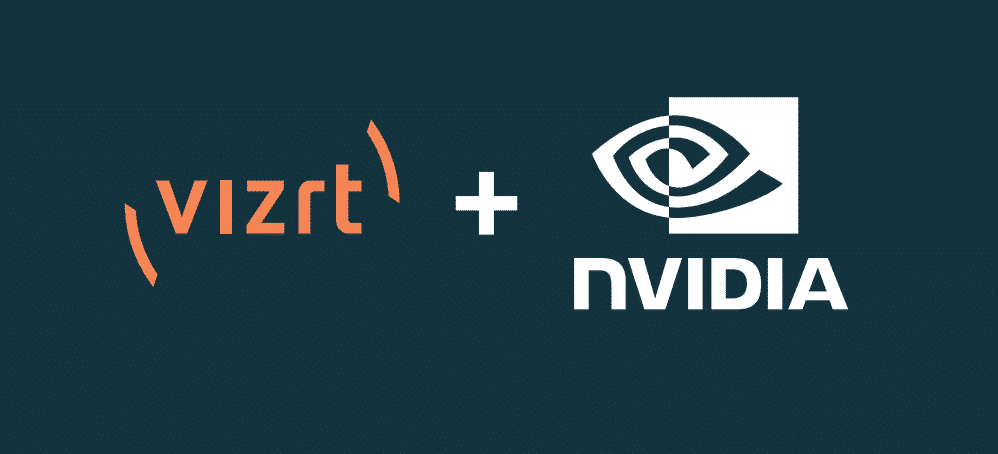 A decade ago, Vizrt demonstrated some of the earliest XR sets utilizing NVIDIA GPUs and back projection, envisioning a future where this technology could potentially supplant virtual studios. With the advent of the Ada Lovelace architecture and the integration of high-quality video walls, the level of realism achievable is so remarkable that it becomes exceedingly challenging for viewers at home to discern whether the environment is genuine or virtual.
As long-term partners, Vizrt and NVIDIA are collaborating on new techniques in ray tracing, AI, and simulation bringing incredible realism and interactivity to computer graphics and driving innovation across the industry. In their combined quest to help content creators achieve photorealism in a virtual environment, there are certain product development 'wins' which appear to be on the horizon.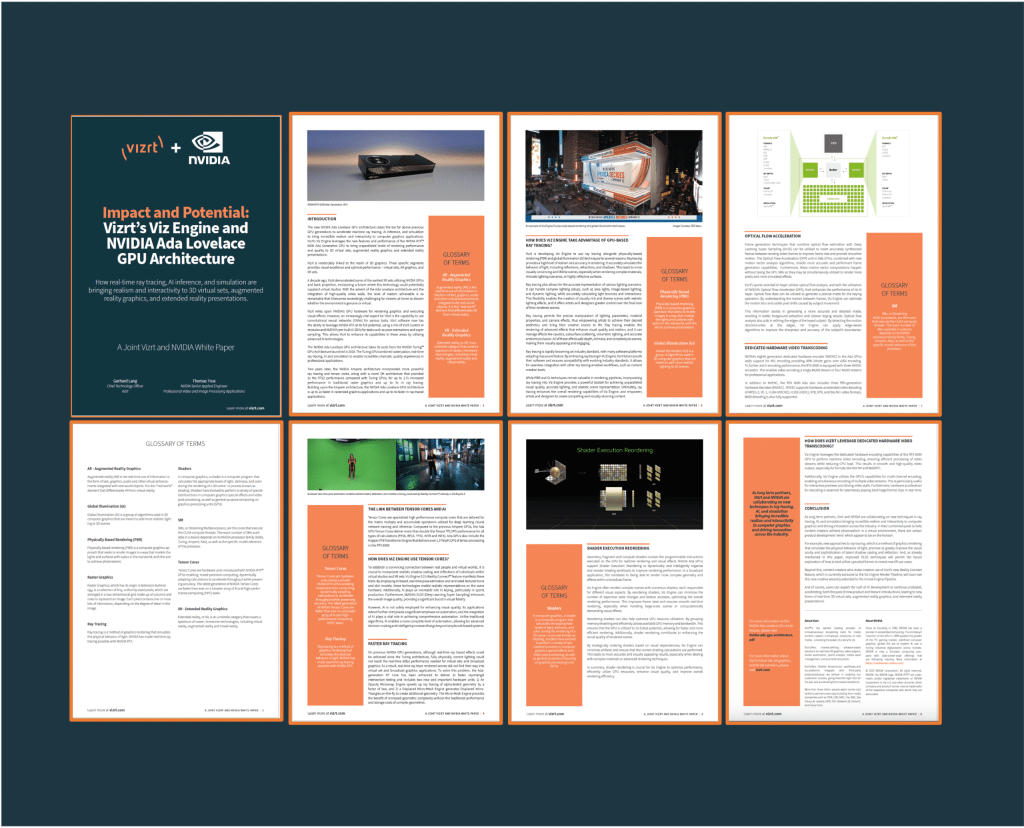 The new NVIDIA Ada Lovelace GPU architecture raises the bar far above previous GPUs to accelerate real-time ray tracing, AI inference, and simulation to bring incredible realism and interactivity to computer graphics applications.
In this white paper readers will learn how Vizrt Viz Engine leverages the new features and performance of the NVIDIA RTX™ 6000 Ada Generation GPU to bring unparalleled levels of rendering performance and quality to 3D virtual sets, augmented reality graphics and extended reality presentations.
This white paper is co-authored by Vizrt CTO Gerhard Lang and NVIDIA's Senior Applied Engineer for Professional Video and Image Processing Applications, Thomas True.