Futureproofing the RTL Croatia newsroom
RTL Croatia is a Croatian commercial free-to-air television network that was launched on 30 April 2004. The network broadcasts 3 daily news programs including the primetime RTL Danas which routinely tops ratings as the most watched news show (18 – 49 demographic) in Croatia*, with Viz Pilot Edge and Octopus as the core newsroom tools.
Vizrt came into the picture in 2019, when RTL Croatia began transitioning from SD to HD broadcasting. They were looking for a solution that was able to support their growing needs.
"Our graphics system was outdated, had only SD capabilities and was disconnected from the newsroom system so all the data was imported or copied manually. It was also crucial for us to have automatic triggering of lower thirds, which are our most used daily graphics in news, so we switched to Viz Pilot Edge and Octopus," said Stjepan Hranilović, Head of News Graphics.
"What also attracted us, was the entire Vizrt system, especially AR graphics and automation. Currently, up to 80% of our news programming is automated."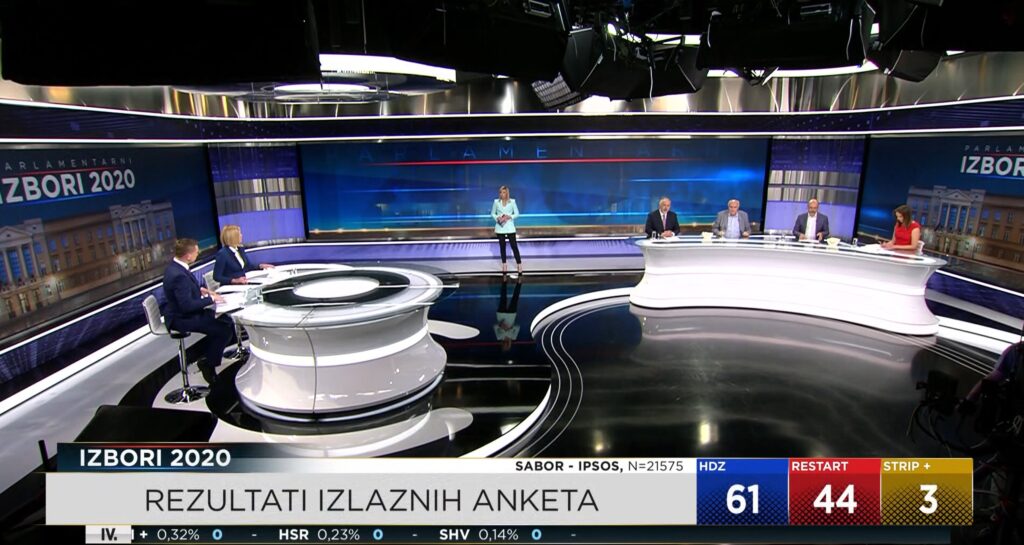 RTL Croatia deployed Viz Pilot Edge and Viz Engine in its election coverage in 2020, a year after switching to Vizrt to support their growing broadcast needs
RTL Croatia also put workflow diversity, system capabilities and implementation time as core deliverables in its broadcast technology evaluation process. And, with Vizrt, it had a strong, reliable partner that understood objectives and requirements, and how to achieve them.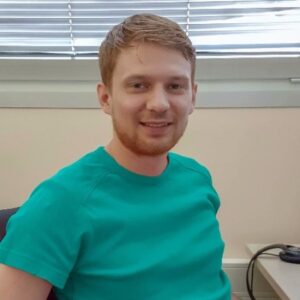 "We saw huge improvements right from the beginning. The entire implementation process was easy, and we got the necessary help. Vizrt listened and implemented the customization features that we asked for."

Stjepan Hranilović, Head of News Graphics, RTL CROATIA
Key benefits observed at RTL Croatia after switching to Vizrt
Over time, RTL Croatia saw how much time was saved, not just through automation, but also in training and other aspects of the production workflow. Additionally, the Vizrt workflow also increased the speed, quality and quantity of delivered graphics.
"Training takes less time when tools are easier to use. We can now do much more with the same workforce. Of course, there were hiccups in the beginning, and people were skeptical because they could not immediately see the value of the new Vizrt system. But once they understood how it worked, it all became much easier."

Shane Warden. ATP Media CTO
Stjepan added, "We have, since the implementation of Viz Pilot Edge and Octopus in the newsroom, managed to significantly speed up the workflow. Previously, we used to spend a lot of time, even on smaller graphics. Now the Creative Department doesn't have to worry about these as there are readymade templates for the journalists to use in the day-to-day news production. It's just done; fast and effortless.
"For instance, with lower thirds. Previously, the journalists had to manually type details each time, even for regularly used material, such as a reporter's name and location. Now, it's so much easier – we have a huge database of library items and templates with dropdown lists for quick and easy data entry. For the journalist, it is now just one or two clicks to add graphic content to the story slug and have it ready for playout. The journalist has all the control – from creation to playout.
Suited to fluid production
"The great thing about Vizrt is that we can quickly build an external application and control it how we want to. This to me is the best part of Vizrt – the ease of playout. Lower thirds would be pre-scheduled in the Octopus rundown and the AR graphics would be in the external control. It is great to have both options.
"Sometimes, I make a super heavy graphic and Viz Engine will crash if I have done something wrong. But, it starts up in a second without me losing time. In all my years here, Vizrt tools have been super reliable and you know what to expect when you walk into the control room. It's all in real-time – you make a graphic, you preview it in real-time and playout. You know exactly what will happen," said Stjepan.
Josip agreed, "When you take the time to learn it, it works well every time."
Vizrt solutions used at RTL Croatia