RTVE chooses Viz Flowics to power audience participation and streamline its production workflows 
Viz Flowics helps RTVE create an interactive fan engagement activity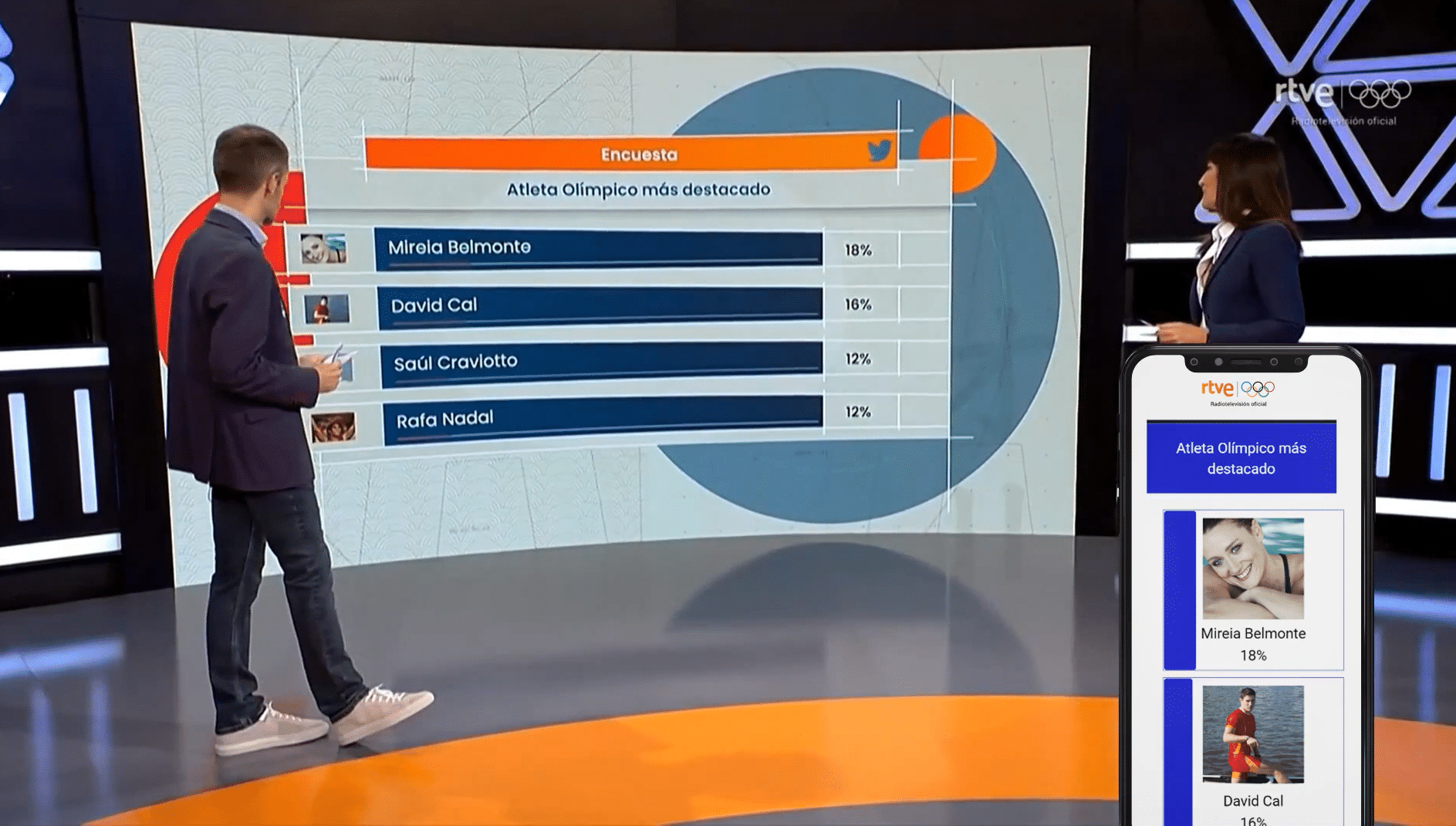 The Spanish Radio and Television Corporation (RTVE) has opted for Viz Flowics to produce sports content for its linear television channel and OTT platform, RTVE Play.
The cloud-native HTML5 platform was chosen to give RTVE's audience new ways to interact with the channel.
To commemorate the 100th anniversary of Spain's first international match, RTVE asked its audience to choose the ideal football team. For this, the channel hosted different programs, over 10 days. Fans could go to a microsite to choose 11 out of 66 available players. This initiative was powered with the Viz Flowics Second Screen add-on.
"The Selection of Our Life" campaign resulted in 4.5 million votes to pick the best eleven of all time. The success prompted the channel to use the same mechanic for the Summer Games in Tokyo. The objective was to promote Spanish athletes via reports, that would include social media content and personalized stats in real time. The content was posted on RTVE's linear and digital channels, and on the Corporation's website and social media platforms.
Simplifying web graphics creation
In addition to generating new interactive experiences, Viz Flowics helps graphic artists create professional graphic scenes. These templates can be used to combine curated social media content with audience participation on different channels. They can also be used to incorporate live data sources, such as sports stats.
"The daily polls on the Games illustrate RTVE's commitment to 360 content. We launch on social media, commentators echo live on RTVE Play, you can vote on the web, and the results feed our linear TV content."

Alberto Fernández- Director of Digital Content of RTVE
RTVE also used Viz Flowics to create and update medal tables, by connecting to external data on a Google spreadsheet, during its digital and linear coverage.
Boost production with Viz Flowics
Our experts can guide you on the right solutions to power up your content creation and live broadcasts. Get in touch for a demo.