True Vision adds new revenue to Thai Premier League Volleyball coverage with Viz Arena
Thailand's leading sports broadcaster is using Vizrt's image-based tracking technology, Viz Arena, to insert virtual ads onto the court during the Thai Premier League Volleyball coverage.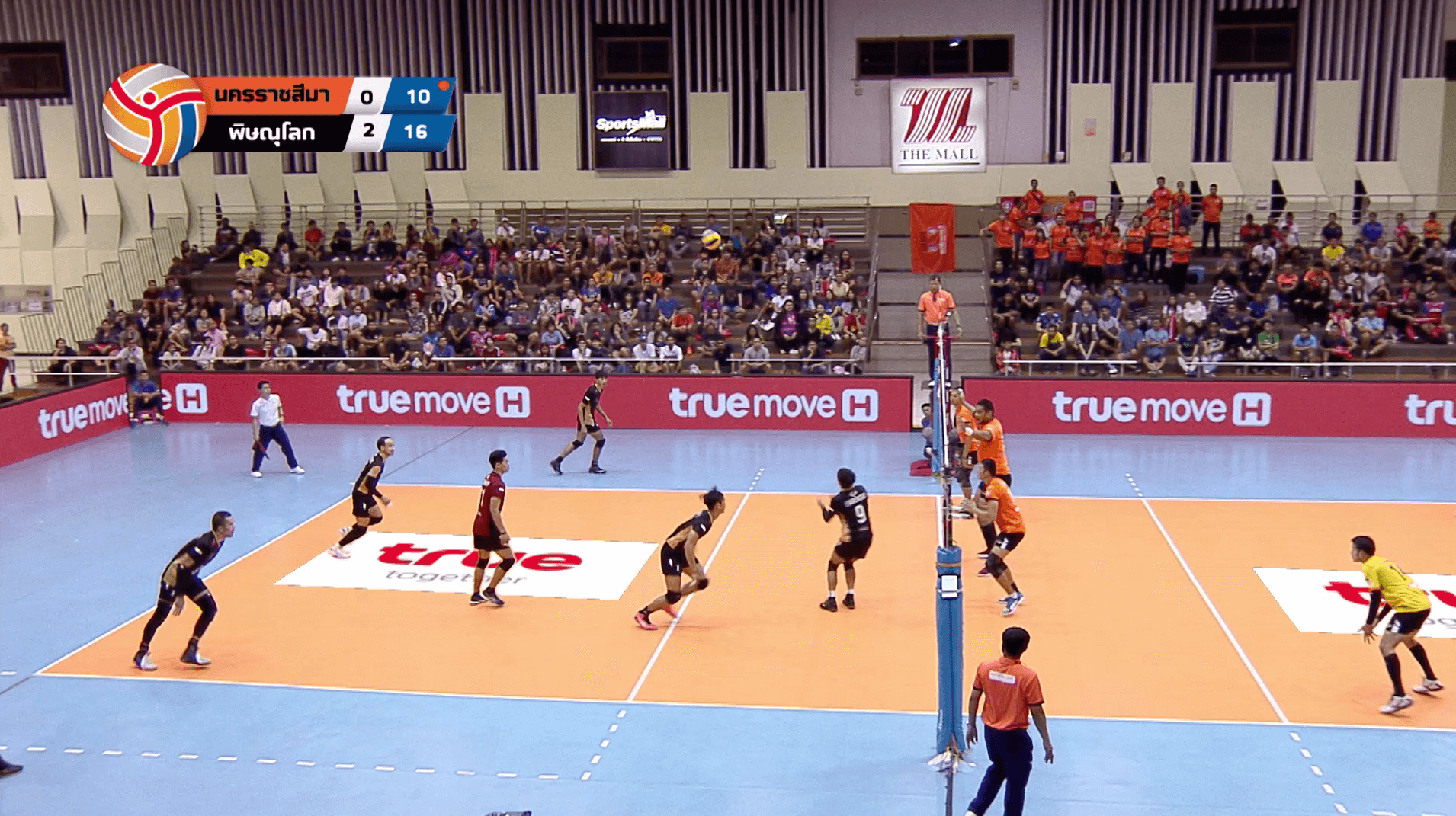 True Vision's ads are either placed within the court or just behind the baseline for maximum exposure. The virtual ads capabilities have created new advertising inventory for the rights holder (True Vision), without compromising the quality of the coverage.
For this set-up the Viz Arena operator sits in the OB van and the ads appear when camera 1 is on program. The software requires one operator and one HP box, making it a cost-effective solution for regional sports, looking to increase revenue from their broadcast.
The tracking is extremely reliable, and the keying ensures the ads are completely unobtrusive from the floor surface.
Viz Arena allows True Vision to insert ads onto the court, but without any disruption or extra resources onsite at the venue. After a couple of events shadowing the Vizrt's engineers, True Vision is now only using internal operators. Volleyball is a key part of their offerings and virtual adverts help True Vision make a healthy return on their rights investment.
Volleyball is one of Thailand's most popular sports and one of the fastest growing in South East Asia.
It comes on the back of a successful 2018 for True Vision, who invested in Vizrt's augmented reality and sports analysis for their World Cup 2018 coverage. True Visions' service revenue increased by 15.7 per cent year-on-year to THB3.5bn during this period, largely owing to the group's coverage of the World Cup.