A ratings coup
GMA Dazzles Viewers With 2019 Philippine Election Coverage with Vizrt Graphics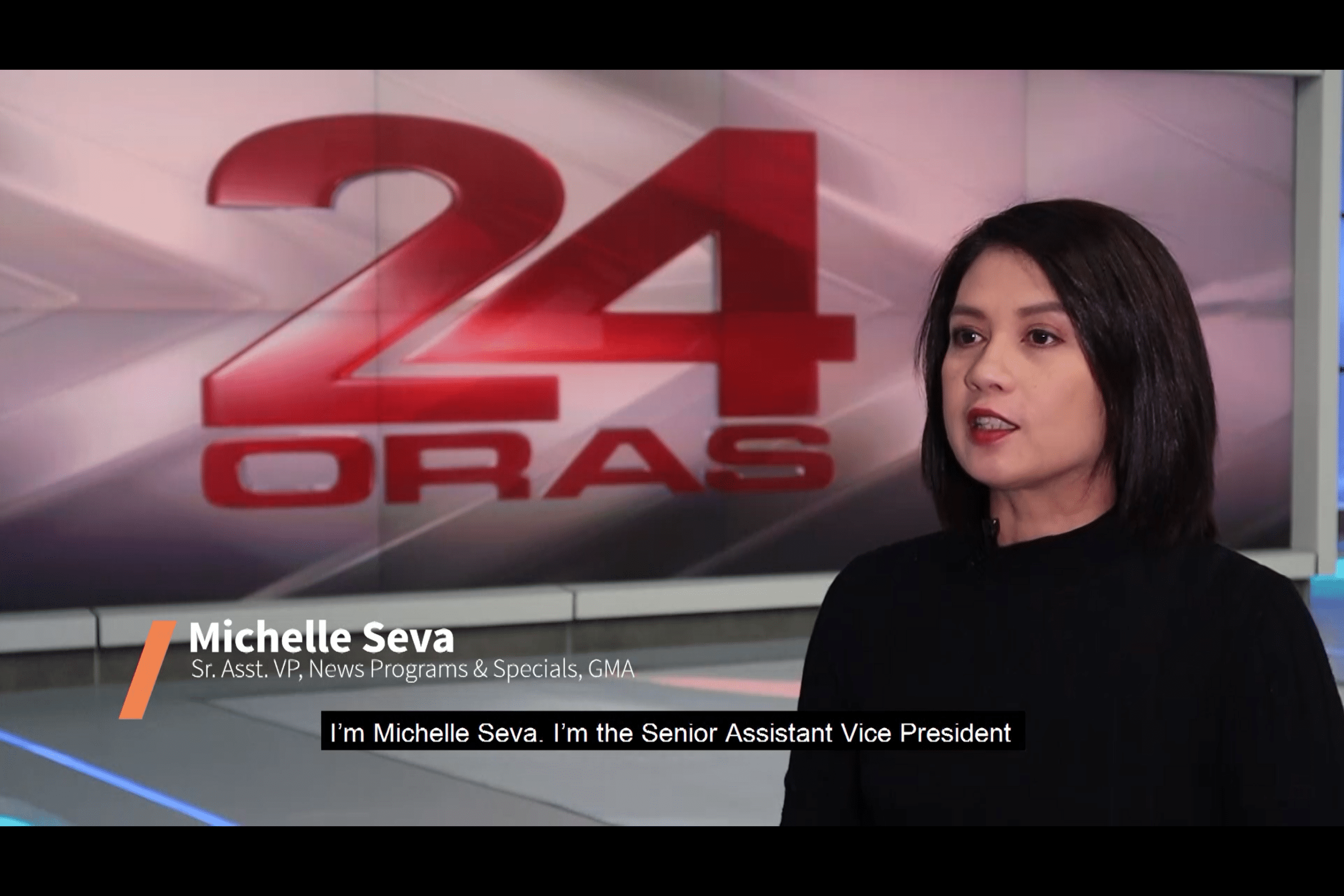 "Vizrt has remained our partner of choice in upgrading the way we present our news programs and in innovative ways of telling our stories"

Marissa L. Flores
Senior Vice President of News and Public Affairs at GMA
Never before have Phillipine voters been treated to a virtual tour inside the chambers of power on live television as the results were coming in on election night like they were in May 2019. GMA Network, a popular national television and radio network in the Philippines, won the election news battle with a fresh, highly immersive graphic look telling the story as it unfolded in real time. Using collaborative tools from Vizrt, the news network was also able to air polling results faster than the competition, resulting in a ratings coup and extremely positive viewer feedback.
A long time user of Vizrt solutions, GMA was able to bring their audience to the election-themed virtual milieu by using Viz Virtual Studio to create an immersive environment. Viz Artist andViz Trio Trio were used to create on-air graphics such as numbers, maps, infographics, violators, CGs, and Viz Multiplay to control video walls, TV monitors and LED floors. Their new studio was designed by Emmy-award winning design firm, FX Design Group.
GMA was the first broadcast network to use Vizrt graphics in the Philippines several years ago and has continued to find new ways to innovate and improve its on-air graphics look ever since. The two entities have formed a close working relationship.
"Vizrt has remained our partner of choice in upgrading the way we present our news programs and in innovative ways of telling our stories," said Marissa L. Flores, Senior Vice President of News and Public Affairs at GMA. "We have worked well with Vizrt team and appreciate their professionalism and expertise. We look forward to more innovative partnerships!"
On election night, GMA provided various exciting presentations that told the story as it was happening, making sense of the numbers. The use of augmented reality (AR) and virtual studio graphics rendered by Viz Engine, the ultimate real-time rendering system, allowed on-air presenters to authentically interact with the incoming polling data as it became available. New Media, Inc. (NMI), a subsidiary of GMA, developed a count consolidating system which was efficiently integrated with Vizrt systems. The successful data integration helped to produce the fastest, error-free and highly accurate election results.
"Vizrt did not disappoint in making it possible for GMA to deliver impressive and engaging storytelling techniques for our stories and explainers that provided context to the very colorful Philippine elections," said Michelle S. Seva, Senior Assistant Vice President for News Programs and Specials at GMA. "They did their part in fulfilling GMA's vision to take our viewers to different virtual milieus to enhance our audience's viewing experience."
GMA aims to continuously endeavor in leveling up their graphics execution using the latest visual storytelling technologies. Every election, they plan to do something new to constantly provide their viewers with relevant, modern and entertaining yet informative election coverage.