Stream Like a Pro: A Comprehensive Guide to Live Streaming Success
Stream Like a Pro:
A Comprehensive Guide to Live Streaming Success
So you want to learn more about the exciting world of live streaming…
Over the past few years, the popularity of live streaming has exploded, with more and more people turning to this medium to share their experiences, connect with audiences, and build communities in real time over the internet.
Whether you're a content creator, business owner, news, or sports broadcaster, seeking to stream a religious service, or simply a fan of live streaming, this guide is designed to give you an overview of the technology that powers this phenomenon. From the basics of how live streaming works to the latest advancements in the field, we'll explore everything you need to know to understand this exciting and rapidly evolving technology.
We break down the technical requirements and equipment needed for live streaming at four production levels, from basic to advanced. At each level, we'll discuss the types of content typically produced and how the TriCaster® systems offer flexible, feature-rich streaming solutions suitable for productions at all levels.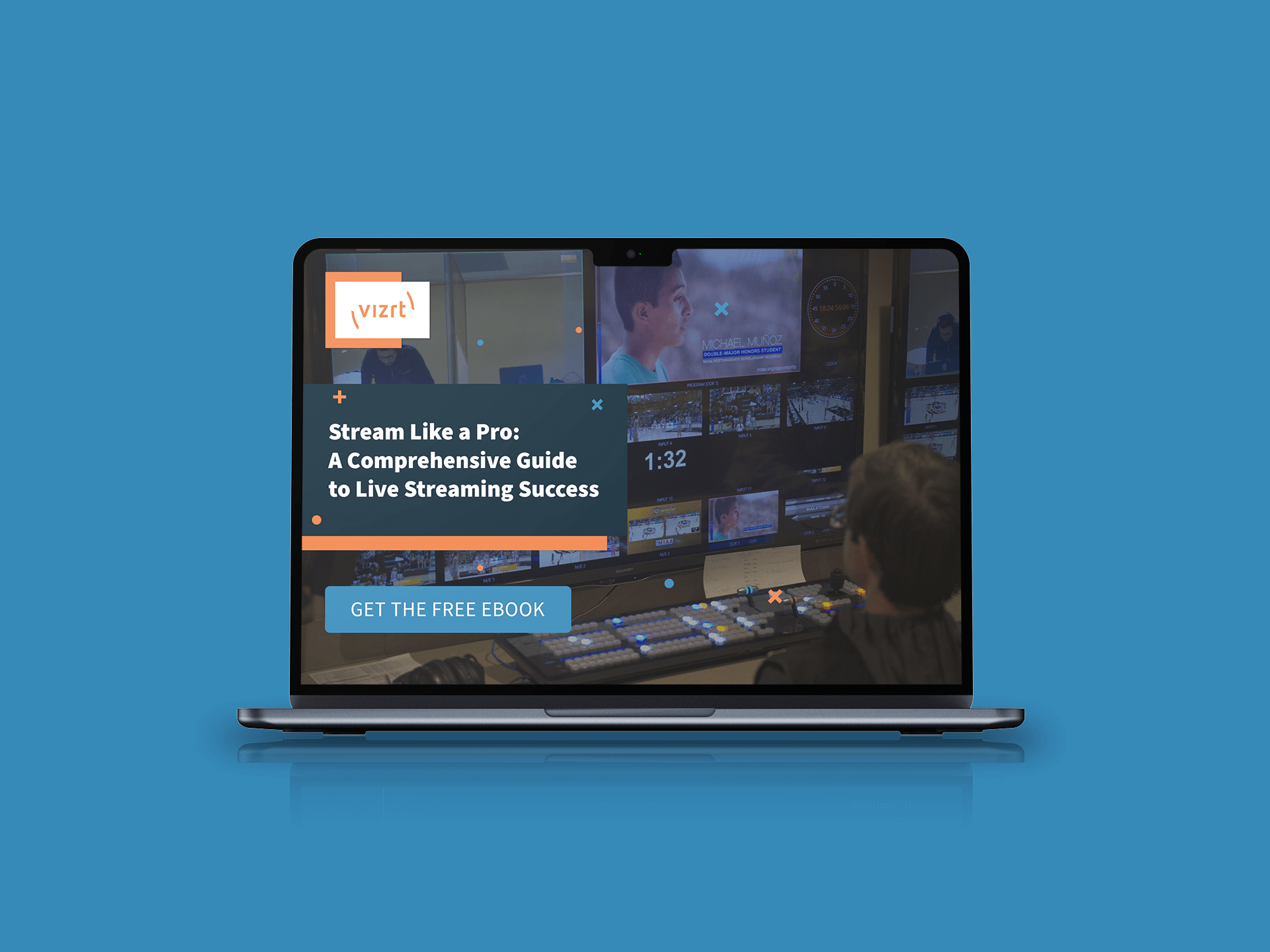 Get the FREE ebook
Stream Like a Pro: A Comprehensive Guide to Live Streaming Success