Viz Mosart 4 changes studio production dynamic with NDI®-driven live sources in touch interface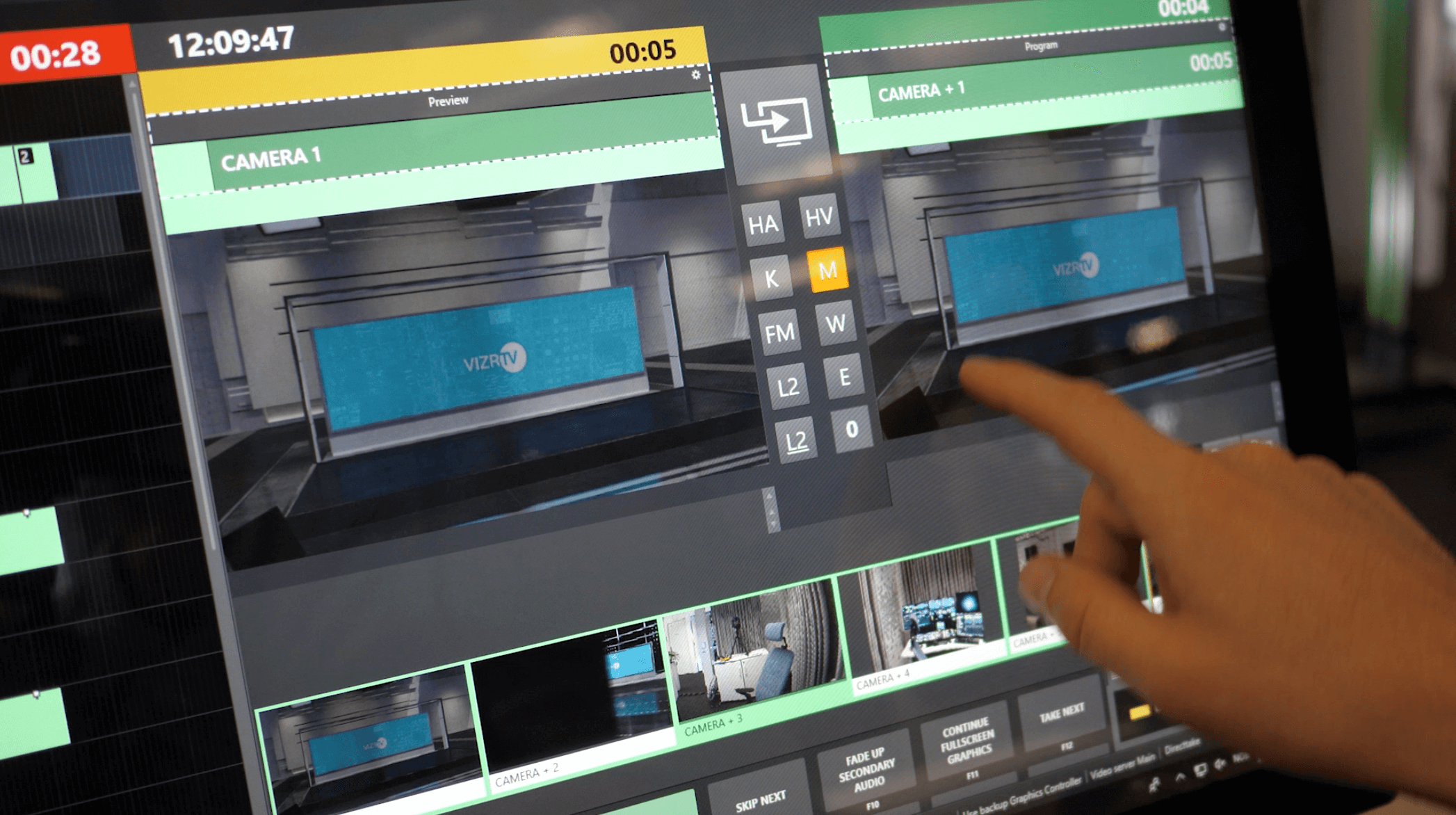 Viz Mosart 4 changes the studio production dynamic by adding live IP video support directly within the touch-based user interface, opening the door to entirely new workflows and allowing producers to build shows that can be run more easily, from a wide variety of locations. Further improvements to usability also mean that anyone in the organization is able to execute a pre-built show, reducing dependencies on limited resources.
"Our mission has always been to build software tools that make it easier to produce a complex show and allows producers to focus on great content instead of the technology. Version 4 of Viz Mosart represents one of the greatest improvements in years and is designed to make it easier to build and run a show whether that is from a control room or within the newsroom itself. By combining all functions needed into a single, touch-based interface, you get to set up and run a show in the way you want, from where you want."

Dr. Andrew Cross
President of Research and Development for Vizrt Group
Watch Viz Mosart 4.0 in action with Vegard Elgesem!
Tearing Down the Walls of the Control Room with Broadcast Beat
Live sources in the interface
As a market first, Viz Mosart 4 features a fully customizable interface with interactive live sources. Viz Mosart integrates video over IP directly to your monitor to give an unrivaled view of the show – displaying any video source, program and preview directly in the user interface. Building on the software-based and IP leadership within Vizrt Group and NDI®, this setup can be deployed to an existing network environment and does not require radical infrastructure or monitoring changes.
Breaking news tools
Viz Mosart was made for breaking news. New functionality gives instant and unscripted access to assets including templates, show openers, and much more. The new graphics panel lets you access all your Vizrt graphics, preview them and then put them directly on-air. When combined, these tools offer true innovation and access to on-air news production in ways that have previously just not been possible.
Template management
The template organization capability introduced in Viz Mosart 4 significantly reduces the time spent on creation and maintenance of automation templates, allowing you to focus on your show and not the tools needed to create and bring your vision to life.