BetQL Network partners with Viz Flowics for live graphics and sports betting data integration by the Sportradar's API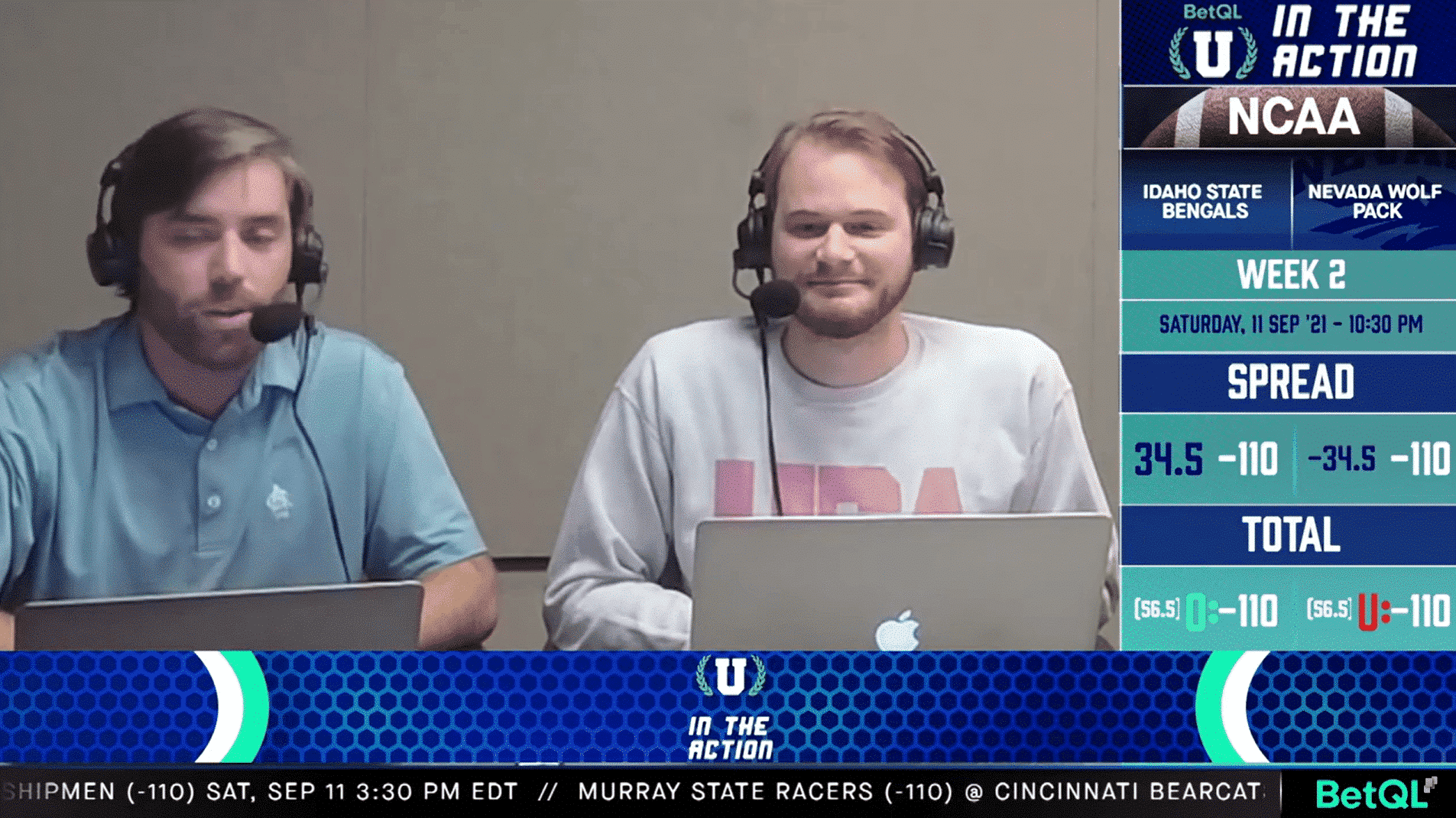 The BetQL Network — a live, linear digital channel — has chosen Viz Flowics for its new live sports betting shows. The team at BetQL selected Vizrt's HTML5 graphics platform for its quick-turn, scalable data and graphics integration. They will use these cloud graphics packages on its new live sports betting shows airing on Twitch, YouTube, and the Audacy and BetQL digital platforms.
The Viz Flowics platform helps production teams easily create and integrate graphics and audience participation into any production workflow. The BetQL Network has implemented Viz Flowics and the Sportradar Viz Data Connectors into its workflow.
The graphics module makes it possible for network producers and graphic artists to quickly create cloud-based HTML5 graphics for its digital shows on Twitch. Meanwhile, the Viz Data Connector feeds Sportradar's live betting data from multiple sportsbooks and live sports statistics into the Viz Flowics HTML5 graphics engine.
No custom development
The native integration of Sportradar APIs into Viz Flowics eliminates any need for custom development. It also removes the complexity of data feeds, which is handled internally by the external connectors architecture. The combination means the BetQL Network can show its viewers clear, up-to-the minute odds and probabilities that help them make betting decisions.
Unlike traditional graphics solutions, the HTML5 graphics engine Viz Flowics helps the BetQL Network to get up and run quickly, with the flexibility to manage graphics across a distributed team in a scalable way. The BetQL Network also gets the benefit of remote production support and data integrations that are ready to go.
"Working closely with Vizrt, we were able to deploy something truly new, innovative, and bespoke. The speed of development has been impressive, and our partnership with them has enabled us to bring up-to-the-second data across all of our over 95 hours of weekly original content."

Andrew Stelle, Director of studio operations, Audacy
"This implementation of Viz Flowics and the Viz Data Connectors for Sportradar in a production environment is a good example of how major content creators can combine cloud-based graphics with real-time sports data to produce betting-oriented feeds in more scalable and flexible ways. Graphics are a key element of these live shows, and it's gratifying that the BetQL Network has chosen Flowics to be the only graphics engine in the workflow. We look forward to a growing partnership as the network launches more shows in the coming months," said Gabriel Baños, Co-founder of Flowics.