Viz Graphic Hub 3.9.0
Enhanced Image Library Experience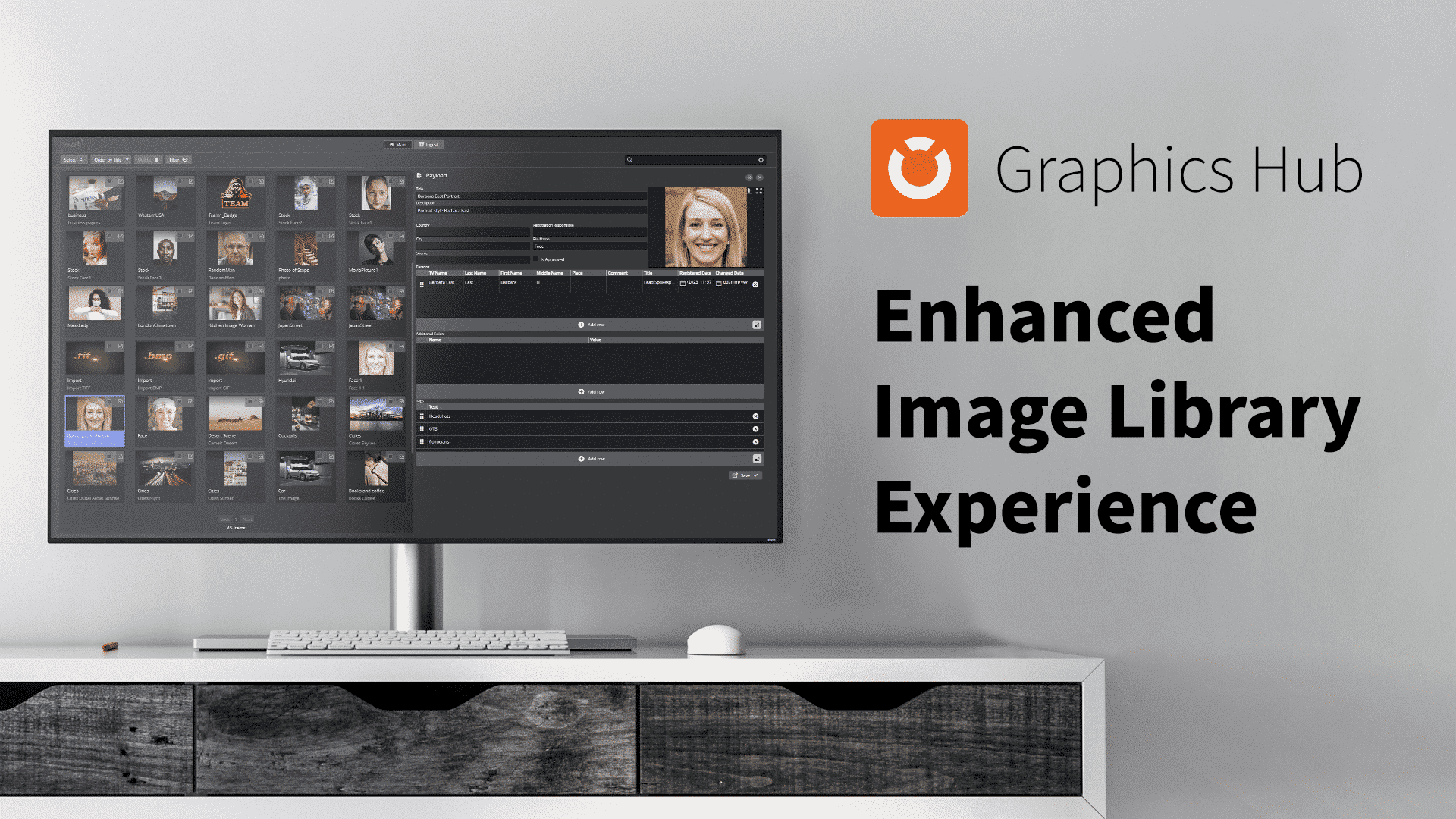 The latest release of Vizrt Graphic Hub 3.9 introduces significant advances to the still image workflow, making the Image Library faster and more user-friendly. Along with these improvements, the update also includes enhanced security measures for 3rd party integrations.
Find Images Faster and Easier
The browser-based Image Library now offers extended filtering options, allowing users to quickly locate desired images. Moreover, the new full-resolution preview feature ensures users can confidently select the correct image for their template, all from the Image Library in their browser. This seamless and speedy process streamlines image finding, previewing, and selection.
Straightforward Image Updates
Designers, journalists, and all story creators can efficiently perform a crucial task: updating existing images with newer versions. This can be done directly within the Image Library, eliminating the need for complex workflows or external tools. Once the image is amended, the update is automatically reflected across all corresponding graphics and templates. By extending housekeeping responsibilities to the wider team, this feature guarantees that the most up-to-date version of the image is always utilized, saving production time and ensuring consistency.
Efficiently Handle Massive Image Collections
The Image Library in Vizrt Graphic Hub 3.9 has been optimized to handle in excess of 800,000 still image files. This increased capacity guarantees efficient performance for any type of production, especially benefiting media organizations that need to manage image databases accumulated over several years.
Improved Security Measures
The latest version offers organizations the opportunity to leverage crucial fixes and up-to-date security updates, enabling them to reap the advantages of improved performance and protection provided by a more secure system.
Vizrt Graphic Hub 3.9 brings numerous enhancements, bug fixes, and improvements. We strongly advise all customers to upgrade to this version. To access installers and release notes, visit the Vizrt FTP site.