Viz Arc 1.7.0
Advancing the Artful Control of AR Graphics
The latest edition of Vizrt's advanced augmented reality control system includes a performance-improved Object Tracker, added text and object control enhancements within Unreal® Engine via Viz Engine and Viz Arc GUIs, and a refactored GraphicsHub browser – now based on web technologies. Additionally, a new hardware console integration with Loupedeck gives users precise control and fine-tuning adjustment of, for example, Vizrt's Precision Keyer.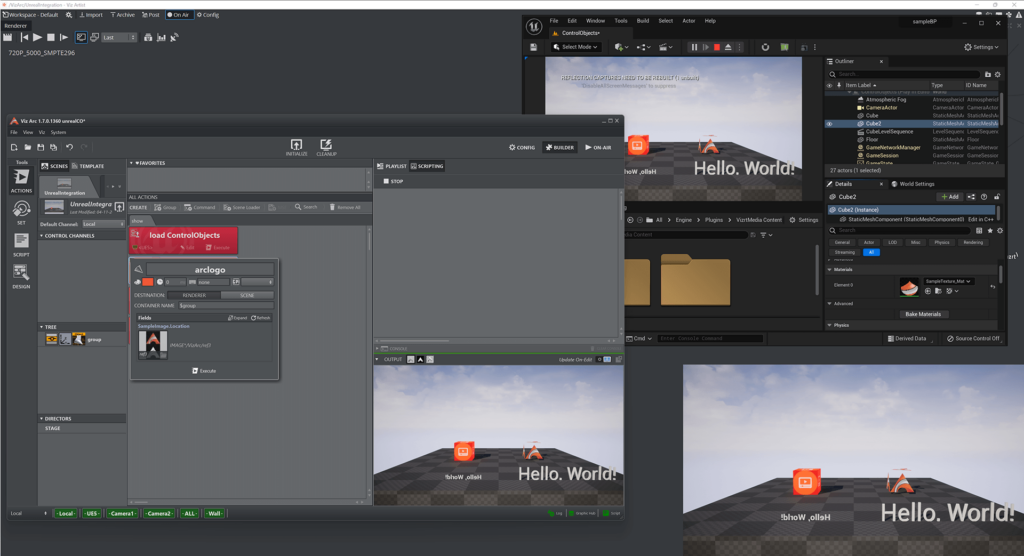 Command and Control of Unreal Engine Content
The introduction of Viz Engine 5 brought with it an enhanced integration with Unreal Engine 5. As a result, Viz Arc – through a new ControlObject integration – can control Unreal content, such as text and objects, with ease. Designers will also appreciate the amount of control they now have, through Viz Arc, of the Level Blueprint, as well as the ability to send specific commands to Unreal Engine via the Viz Arc interface.
Improved Real-time Object Tracking
Viz Arc 1.7 provides improved tracking quality and performance with the release of Vizrt Object Tracker 1.1. As a standalone software service within Viz Engine and powered by Viz AI, Object Tracker tracks multiple objects in real-time and lets you add graphics to enhance the viewer experience. Automatic handling of delays by Object Tracker makes it easier for users to set-up and operate.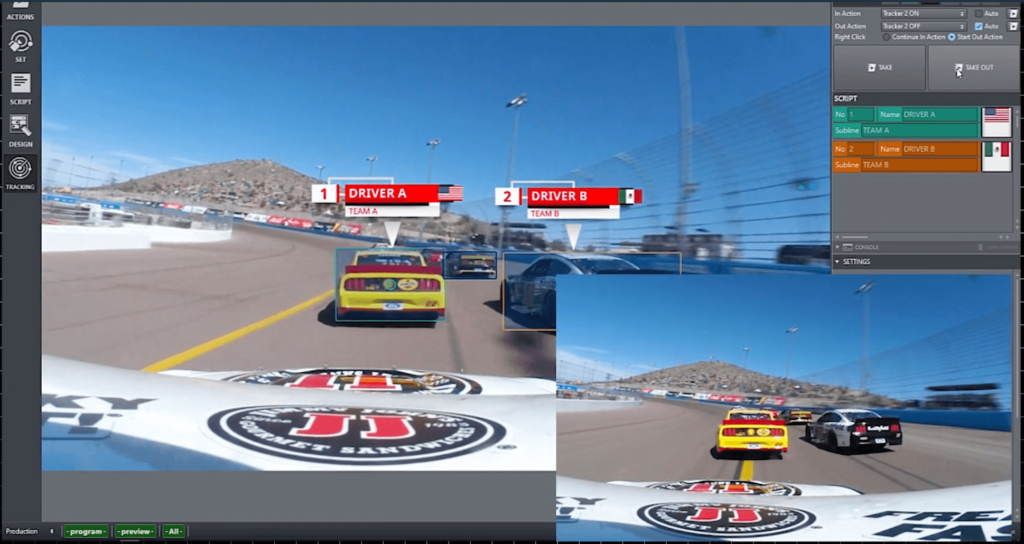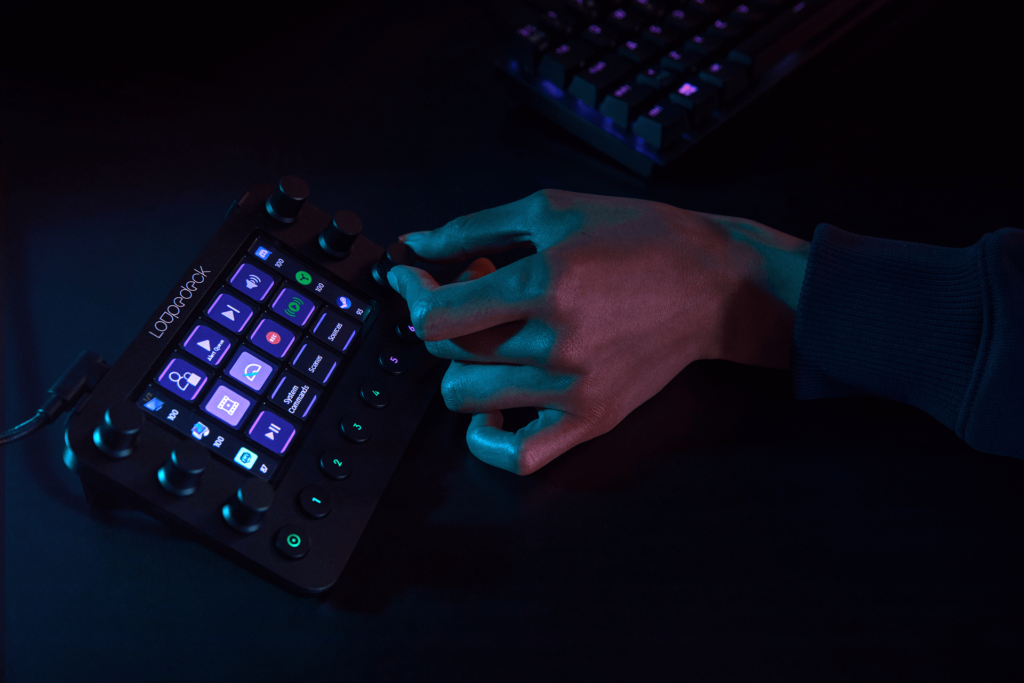 A More Precise Tweak: Loupdeck Integration
Sometimes a variable mouse-click adjustment doesn't deliver the result you're after, and you just want to 'feel' your way to a more precise chroma keyer correction. For those moments only the tactile control of a haptic analog dial will do. Viz Arc's new integration with the Loupedeck Live Console provides precise control and fine-tuned adjustments.
Graphic Hub: Refactored
A refactored Graphic Hub browser, based on web technologies and which dramatically improves performance and useability, is new to Viz Arc. With the introduction of Viz Arc 1.7, the Scene Browser takes advantage of this new functionality, and all other Viz Arc browser instances will be supported in future releases.