Viz Libero 8.1
Spectacular 3D Sports Analysis
October 11, 2022: The latest release of the market-leading sports analysis solution introduces major upgrades to derployment flexibility and speed, graphics design, and a new AR extension effect. Powered by Viz AI, 3D Flights can be created in only a fraction of time, and Viz Libero's file-based workflow is cloud-enabled via Viz Now.
Right in time for the 2022 World Cup, Viz Libero 8.1 lets you integrate 3D models of all Qatar stadiums available to use as an anchor element for analysis, highlights, or news coverage of this major event.
3D Camera Flights – powered by Viz AI
Viz Libero's 3D Flights feature enables operators to create deceptively real-looking virtual camera-to-camera flights that allow viewing situations from different angles and take the audience beyond what cameras can show. It is unique, visually compelling, one of the most used features of Viz Libero and now benefits from the power of Viz AI.
By removing the time-consuming task of manually masking the outlines of players to generate object cut-outs, Viz AI enables the creation of 3D Flights in only a fraction of time. The initial focus for exploiting the power of Viz AI in Viz Libero 8.1 is on soccer and basketball with other sports to follow.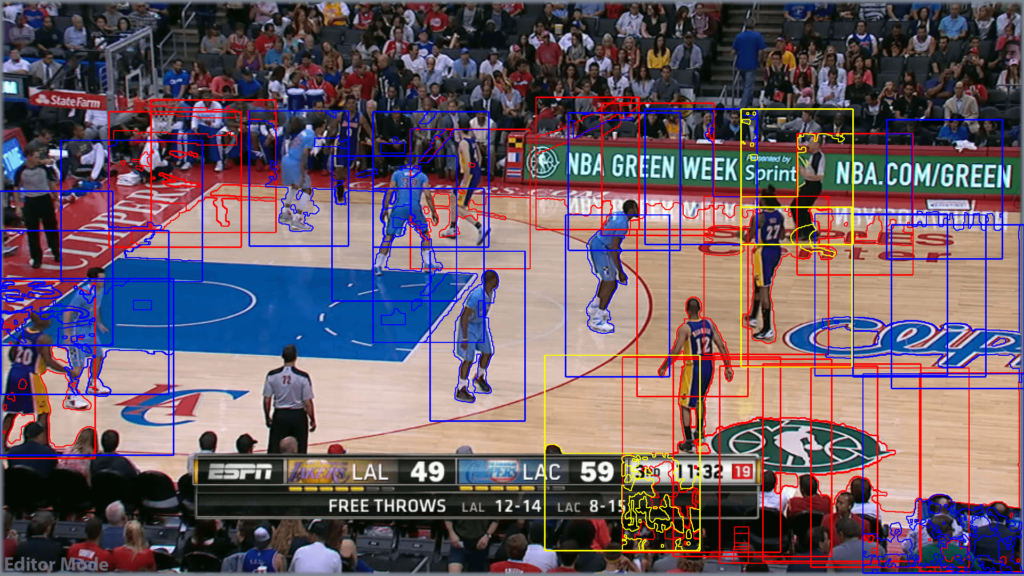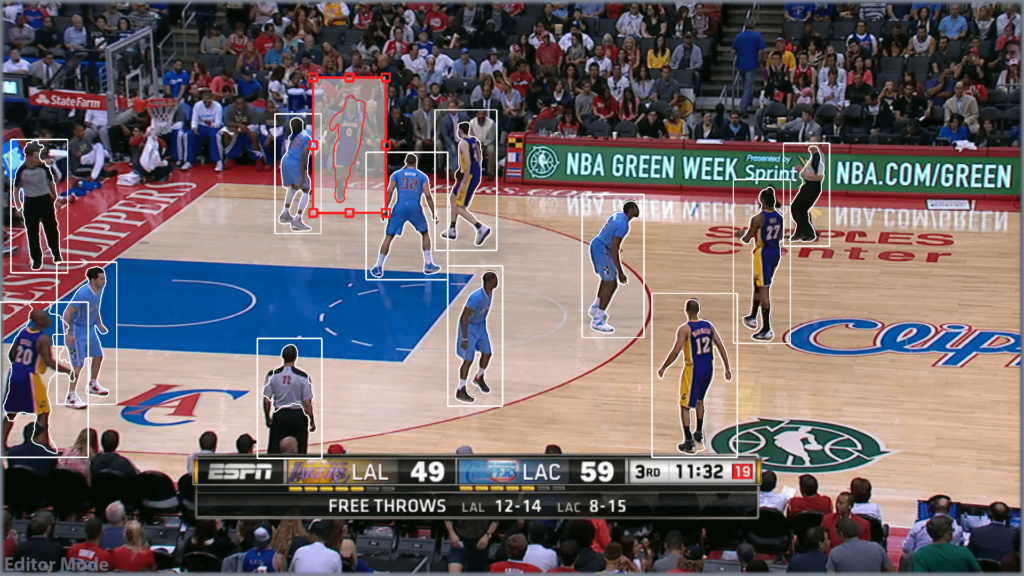 Viz Libero + 3Play + NDI® = cloud compatibility with Viz Now
Viz Libero has been certified as a cloud solution and will be available soon via Viz Now, Vizrt's cloud deployment solution. The automated on-demand platform provides end-to-end, templated, and pre-configured live production capacity in the cloud, deployable in minutes.
Viz Libero by Viz Now can be spun up as a simple, file based only workflow. For those that want to make productions truly epic the power of NDI® extends Viz Libero's storytelling options further, bringing billions of IP sources to the mix. NDI® live ingest and output through 3Play, a turnkey sports video production solution, gives sports storytellers the creative control to attract new fans, bigger audiences, and more sponsors at a cost that puts replay in reach. Better yet, it's all part of the cloud certified solution.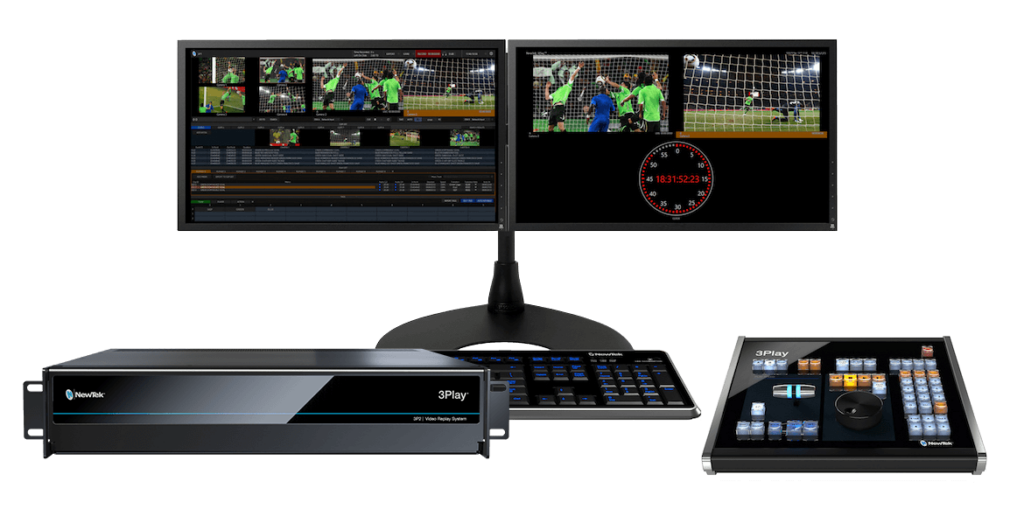 Viz Libero AR Player
Augmented reality graphics create an immersive viewing expereince and increase fans' likelihood of watching a live sports event. The new Virtual AR Player extends Viz Libero's portfolio of photorealistic AR elements, and based on a 3D model or just an image, creating and placing a Virtual Player – or, in fact, any other object– is fast and easy. You can focus your story on a player by highlighting him in an actual match situation, extract and place the AR Player in the studio next to the presenter to offer more insights together with visualized data. From Viz Libero 8.1, the AR Player is a default feature of the Ultimate edition.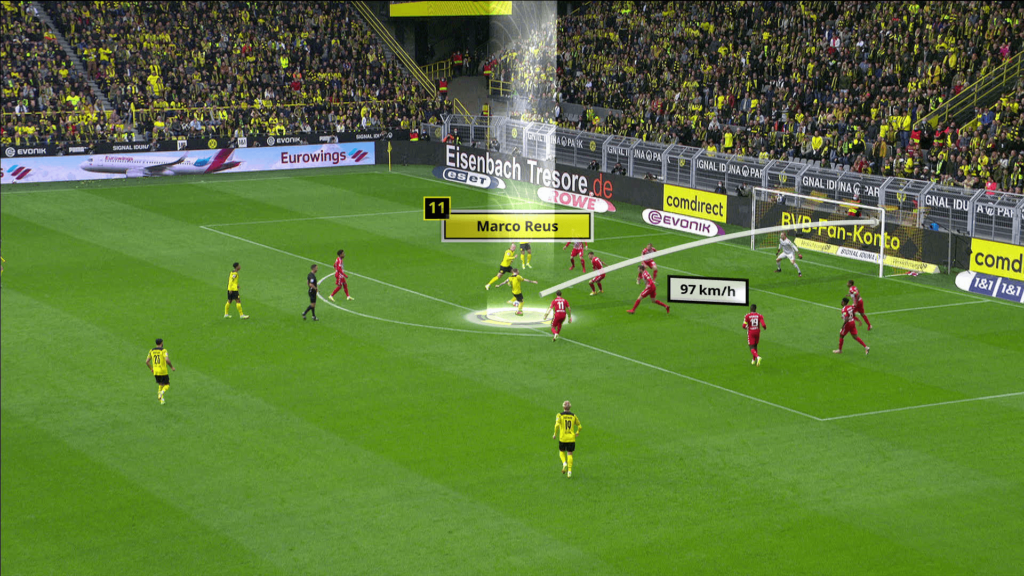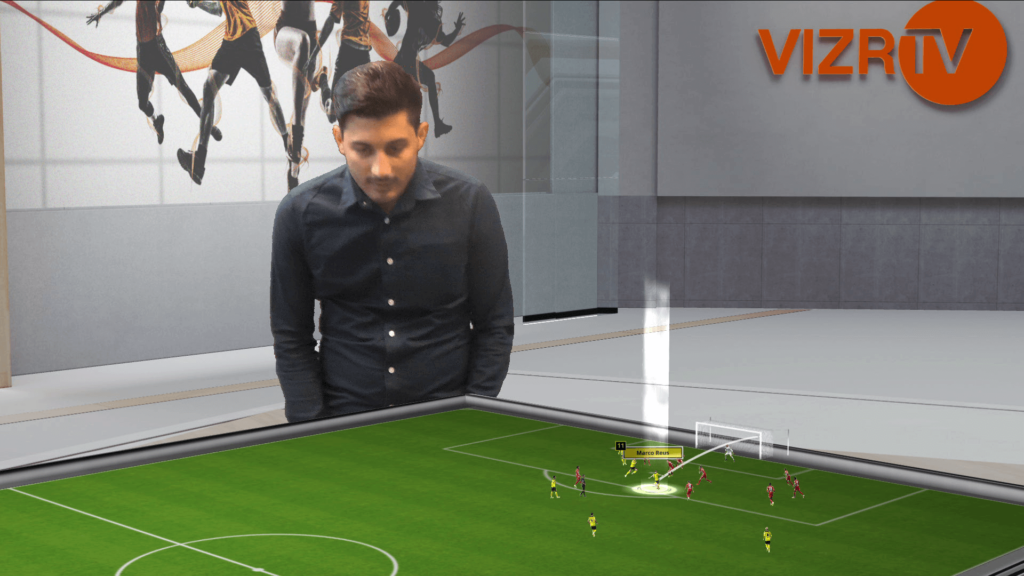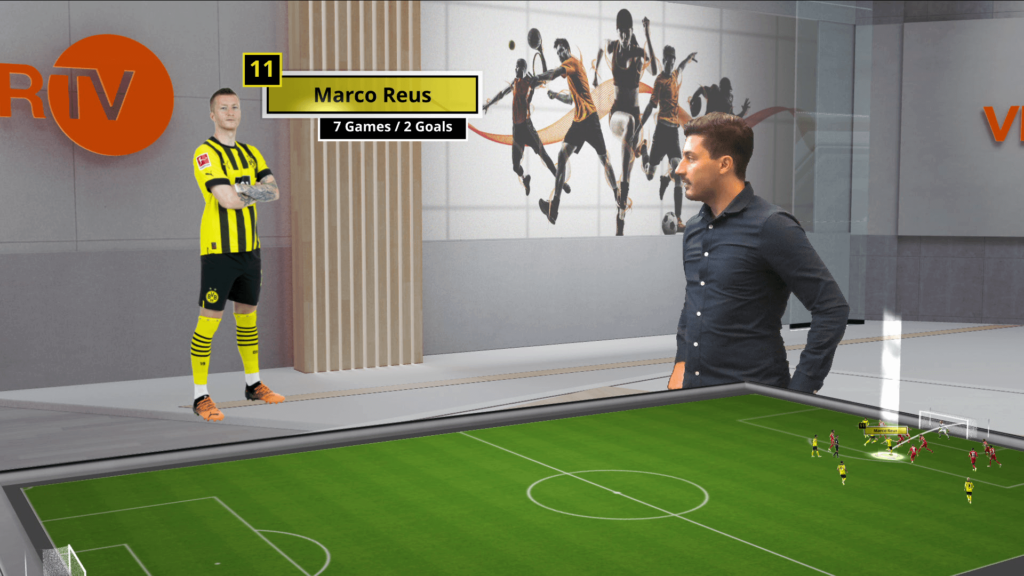 New graphics design
The new Viz Libero 8.1 version comes with a completely refreshed and more modern look & feel, created by Girraphic, one of the world's leading broadcast graphics companies who used Viz Artist's design power to create a vibrant new design of the highest standards. Viz Libero enables user-designed graphics with Viz Artist, and customers appreciate the possibility of creating a unique and distinctive look for their sports analysis.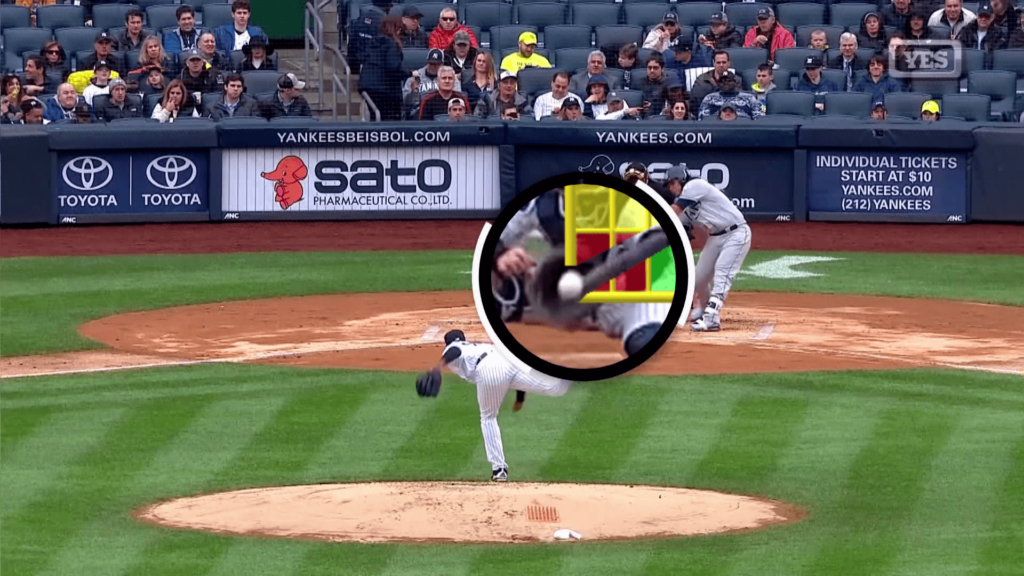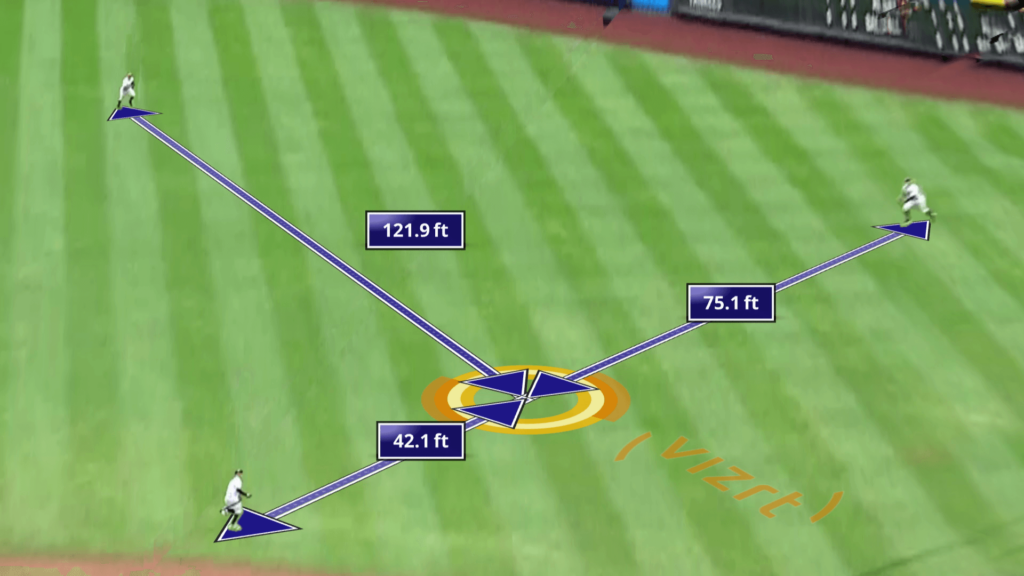 Get ready for the Qatar World Cup
All eyes will be on the World Cup in Qatar, the most prominent followed and viewed single-sporting tournament globally. Right in time for the event and compatible with Viz Libero 8.1, high-quality 3D models of all Qatar stadiums are available. Thanks to the Libero AR effect, you can melt them into real Viz Libero plays and the AR experience of your studio as stunning eyecatchers to make your daily coverage, highlight shows, or news a must-see for your viewers.
Audio Support
Viz Libero 8.1 now supports source ambient audio also in all file-based workflows:
Support audio in file export
720p/1080i file-based/recorder workflow
Acquired clips from video servers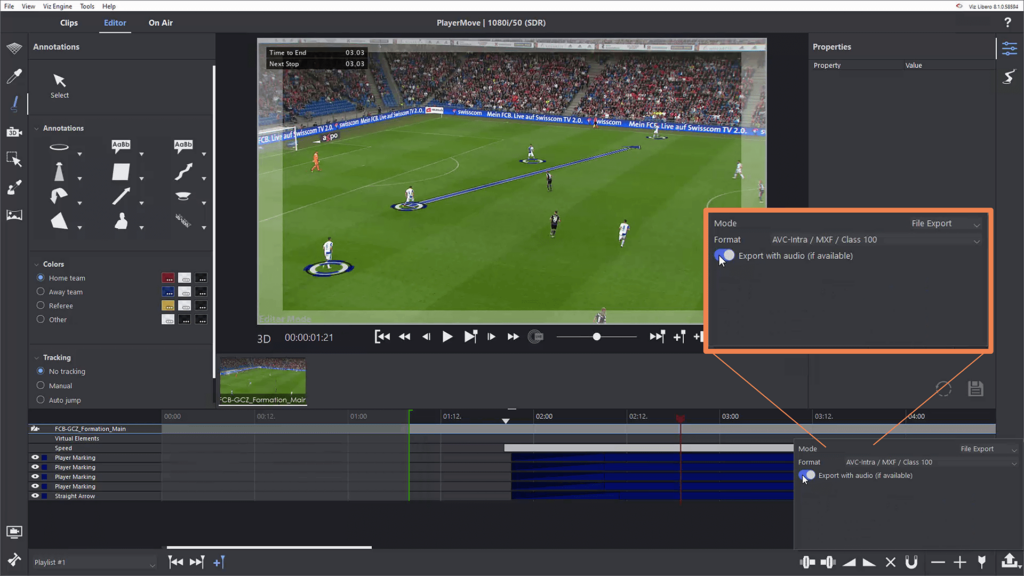 Other improvements include:
New Annotations, such as an X-marker, text tables, or player labels with headshots.
Installation Files and Release Notes
Active customers can download the installation files, release notes, and driver requirements from the FTP server: FTP/Products/VizLibero/LatestVersion