Viz One 7.3 and Studio 8.0 (Viz One client)
The latest releases for Viz One and Studio (the Viz One client) bring a range of functionality updates, performance improvements, bug fixes, and enables Studio Player to replace PreCut
Pre-editing features in Studio
Viz One 7.3 with Studio 8.0 offers a suite of new features to enhance the editing experience from within Viz One Studio. While this is intended to facilitate an end of life for the Precut client application, Viz One 7.3 maintains compatibility so customers can continue to use Precut whilst taking advantage of the new features introduced in this release.
Not only does this release enable the replacement of PreCut, but an upcoming release for Viz Story will also provide an HTML replacement for EasyCut, enabling an entirely browser-based editing experience for Viz One users, removing the need for legacy applications and enabling an easier path to cloud-based deployments of Viz One.
A modernized user interface
Many small changes have been implemented here to provide a more harmonized look and feel with other Vizrt products, including a better color palette and more attractive fonts and text legibility, creating an enhanced user experience.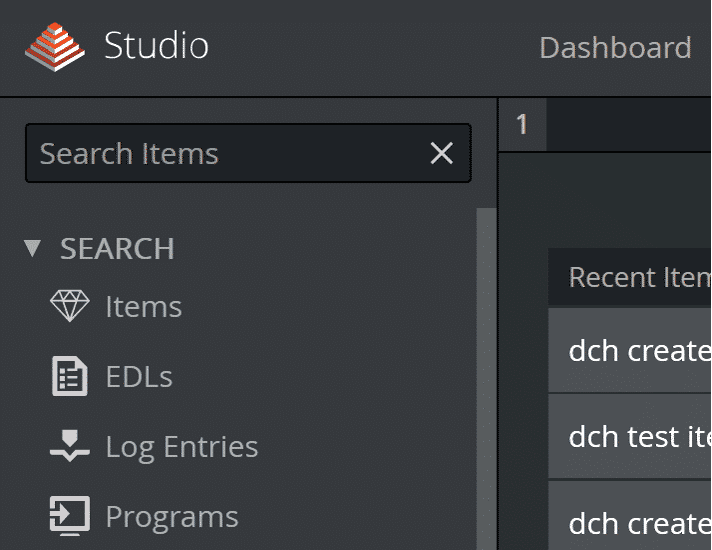 Creating cliplists from assets
One of the key functionalities in Precut was the ability to gather clips from one or more assets. This has now been implemented in Studio via the split screen feature, allowing the user to conduct searches, preview assets, and build edit decision lists without excessive navigation between screens or re-running search.
Additional cliplist functionality
Users can change sort order, update clip titles, play back one or all, delete clips and update in/out points when selecting clips from an asset. This functionality is also available when editing EDLs (Edit Decision Lists).
EDL save and share
As part of the pre-edit workflow users need to be able to build up cliplists of interesting shots from multiple assets to prepare the content for later editing or for distribution. Building, modifying and sharing these cliplists are often done in iterations, so we've introduced the ability to save a cliplist in Viz One as an EDL so they can be easily searched for, reused, shared, and deleted. An EDL search option is now presented from the search panel in the sidebar in Studio.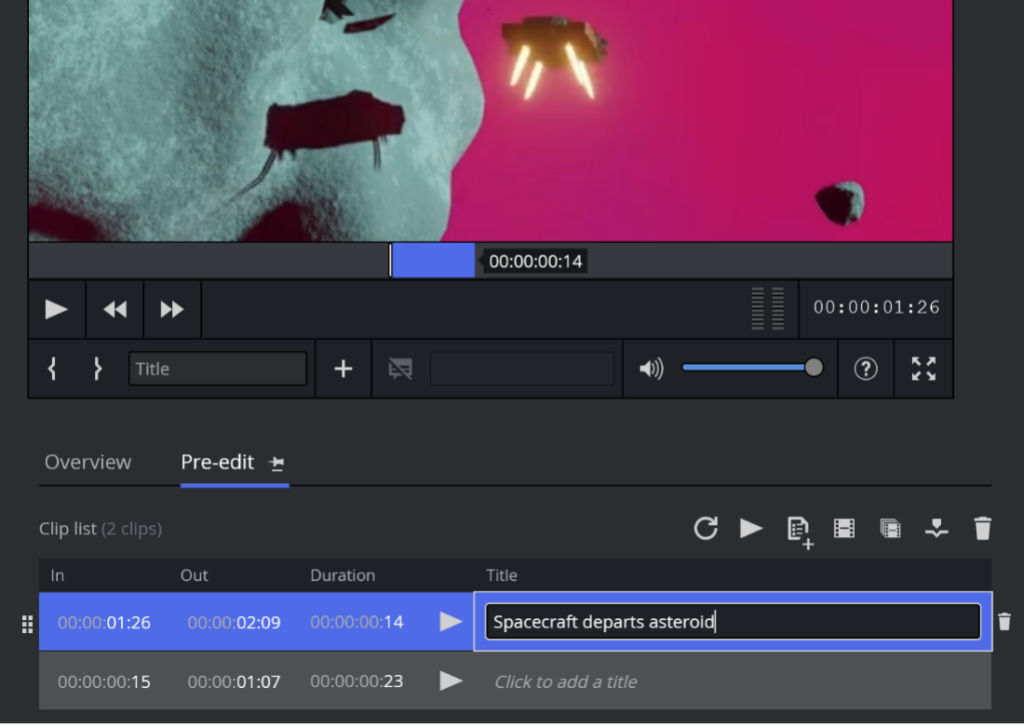 Multispeed playback fast forward and rewind in the Studio player
The player speed can now be adjusted up to 16x in forward and reverse, allowing users to playback media faster than real time – useful when watching long duration videos or talks as it enables you to watch all the content without skipping. Keyboard shortcuts are implemented to facilitate easier navigation through content.
Select metadata form and add metadata when creating new items
The conform dialog offers the opportunity to pick an appropriate metadata form and populate it with metadata when creating new assets in Viz One.
Other new features in Viz One 7.3
Database version support
In this release we introduce support for DB2 11.5 and Oracle 19c.
Redundant Keycloak setup
Single sign on and user management using Keycloak was introduced in Viz One with the 7.1 release. With this release the product adds support for redundancy in Keycloak through database mirroring, so if the Keycloak database goes offline, a smooth failover takes place promoting the backup to primary database status. This offers increased system resilience and, in many cases, will result in zero downtime experienced by users in the event of an outage.
Improvements in Viz One 7.3
Use clip names into file share destinations
Allows configuration options for file naming when sending clips out of a Viz One system. By default, existing Precut behavior will be retained, where any collection of clips is given a single title based on what is entered in the send to dialog. It will also be possible to configure the system to use clip names as defined by the user.
Conform on export
An option is now available in Studio to conform on export. This allows for users to build a cliplist and receive those clips as a single file in the export destination.
Coder user used in coder transfer plugin
An internal improvement which ensures steps executed by Coder are more clearly visible in logging, which provides additional clarity when troubleshooting issues.
Legacy transcoder removed from Viz One
An internal improvement, which removes a legacy transcoding component from the Viz One product.
Get the latest versions
Active customers can download the installation files and release notes from the Vizrt FTP site:
/products/VizOne/Latest Versions/Viz One/
/products/VizOne/Latest Versions/Individual Installers and Docs/Studio