Vizrt Strengthens Growth in Africa
New Regional Manager and Multiple Channel Partners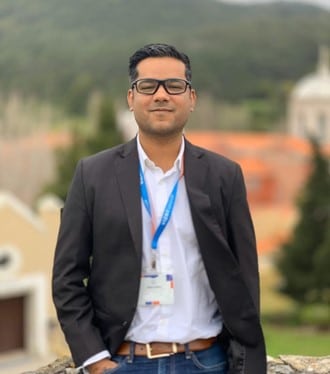 Vizrt, the leader in powerful software-defined visual storytelling tools (#SDVS) for media content creators, appointed Neeraj Mishra as the Regional Manager for East, West, and Central Africa to further build up Vizrt's business in Africa especially with the launch of Flexible Access. Mishra has been a sales manager for Vizrt since 2014 and works closely with Manish Aggarwal, Territory Director of South Asia and Africa. Aggarwal manages South Africa.
Neeraj Mishra said, "At Vizrt we aim to grow our software-defined visual storytelling customer base in Africa. With software at heart, we promise to be less complex, more agile, and efficient. As the new Regional Manager, my goals are to strengthen Vizrt's presence in the market, support our channel partners, better serve our existing customers, and gain new ones."
Some of the key strategies for the continued growth of Vizrt in Africa
Effectively manage the key accounts
Introduce Flexible Access
Target broadcast, sports, and digital media markets
Acquire new clients
Improve support for existing channel partners, dealers, distributors, and system integrators
Flexible Access is a recurring billing model with five Vizrt Solution Suites. It provides a new and powerfully simplified way for customers to adapt their content production software tools and scale up and down to meet rapidly changing production needs. This provides Vizrt customers access to the world's richest ecosystem of software-defined visual storytelling tools to help realize business outcomes faster while avoiding the need for up front, capital-intensive investments. Visit www.vizrt.com/en/flexible-access for more information.
To find out more information, you may reach out to Neeraj Mishra <nmishra@vizrt.com>, +91 11 466 25 000 or click this form.