Vizrt and BBC Sport collaborate on Women's World Cup coverage, Championing the Rise of Women's Sport 
Using its virtual studio driven by Viz Engine and Unreal, BBC Sport creates colorful, coverage of the Women's World Cup.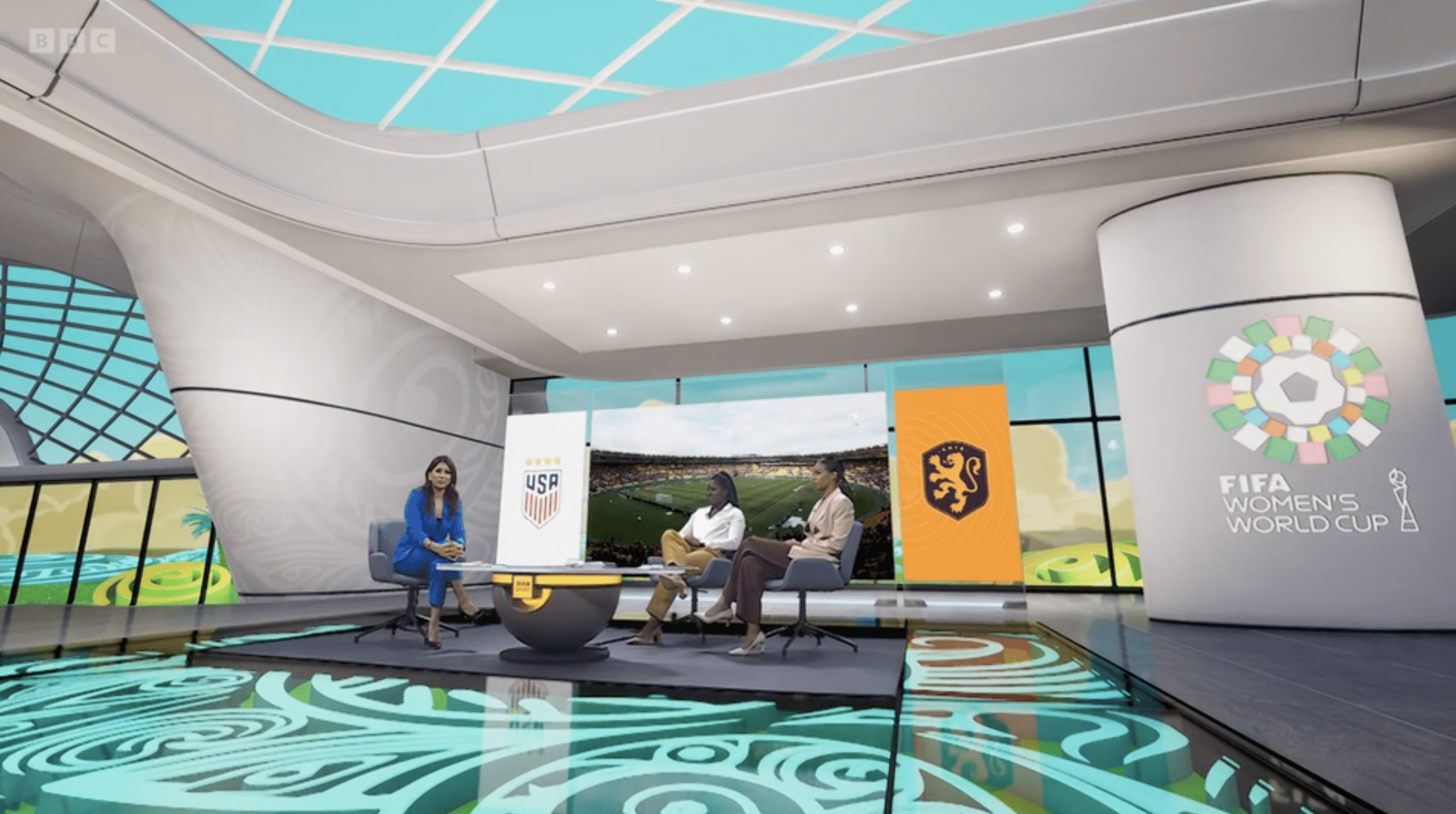 Vizrt, the leader in real-time graphics and live production solutions for content creators, is working with BBC Sport to showcase the Women's World Cup (WWC), which is poised to be the best and biggest in history.
Growing demand for women's sport content
This is the first time 32 nations are competing with viewership globally likely to exceed 2 billion. Recent research shows that consumption of women's sports has increased by over 131%, and these figures are expected to grow.
By teaming up with BBC Sport for the Women's World Cup, Vizrt aims to elevate the coverage and offer viewers an immersive and dynamic visual experience that truly reflects the passion and skill exhibited by the athletes.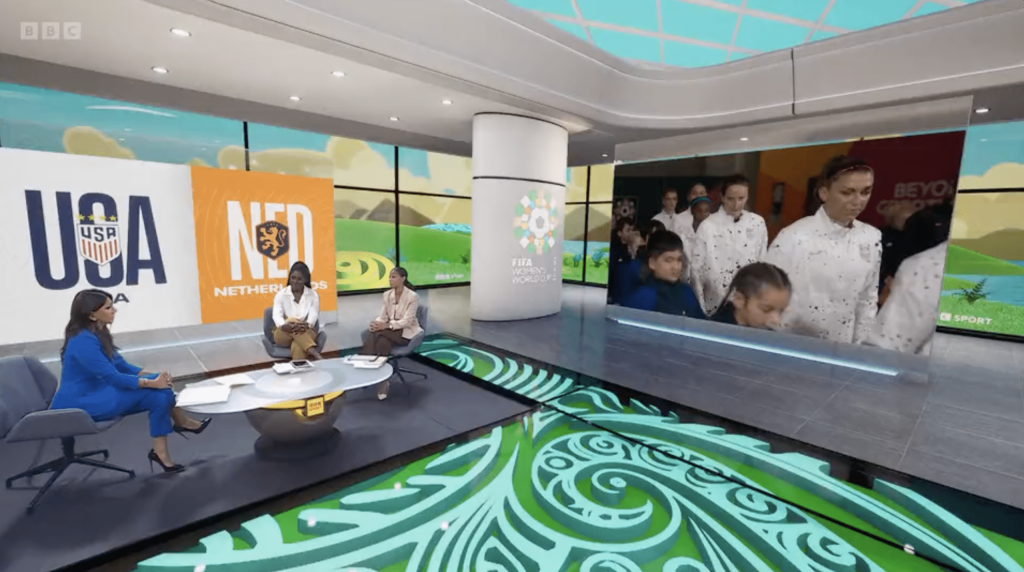 Live from Media City Salford
The coverage will be produced by IMG and filmed in BBC Sports' Media City Salford studio. The virtual studio in Media City has proved instrumental for BBC Sport during the Winter Games, and various sports-related shows. IMG will also have a dedicated production team in the England Lionesses' camp to create exclusive content for BBC Sport's digital and news channels.
Bringing the game alive with a virtual studio
BBC Sport's Media City Salford studio is driven by Viz Engine and Viz Virtual Studio supporting the creation of an immersive virtual environment. The virtual studio transports viewers to the heart of the action with lifelike graphics, interactive elements, and mesmerizing storytelling. Together, BBC Sport and Vizrt guarantee an unforgettable experience for audiences worldwide, amplifying the reach and impact of women's sports.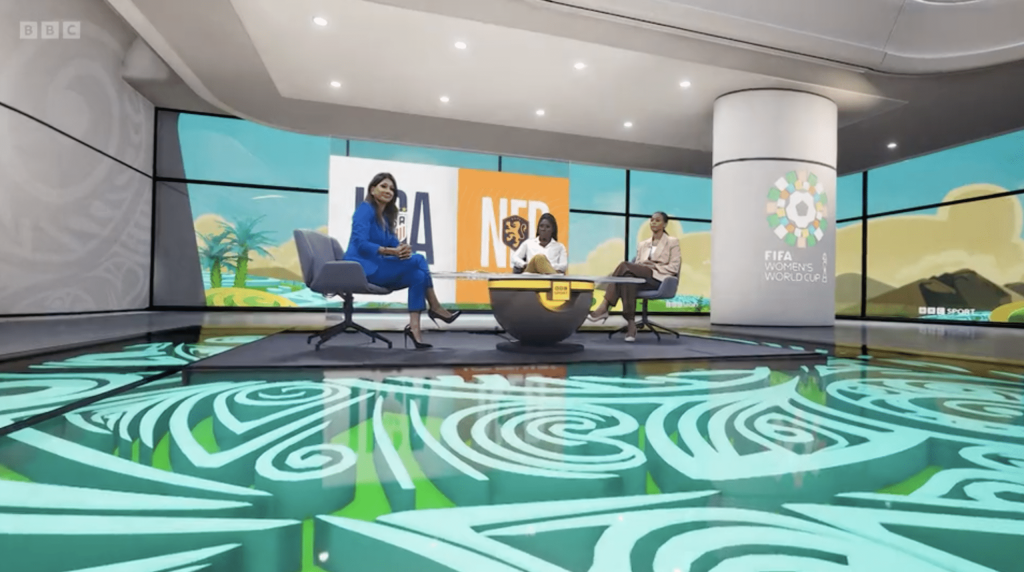 "Using VR, we were able to create a vibrant/colourful, and fun way of capturing the Women's World Cup in Australia and New Zealand. By doing it via our green studio at Media City Salford, we save on cost and carbon footprint without compromising quality or the experience for viewers," remarks John Murphy, Design Director, BBC Sport.
"We are proud to work alongside BBC Sport on world-class events like the Women's World Cup using the latest advanced technology to captivate audiences, deliver compelling storytelling, innovative graphics, and seamless broadcast experiences to celebrate the accomplishments of these amazing women in sport, honoring their resilience, dedication, and unrivaled talent," concludes Thomas Nelson, Head of Key Accounts, Vizrt.
To follow the latest on BBC Sport's coverage of the Women's World Cup – visit: BBC Sport