Going with the flow of cloud-based production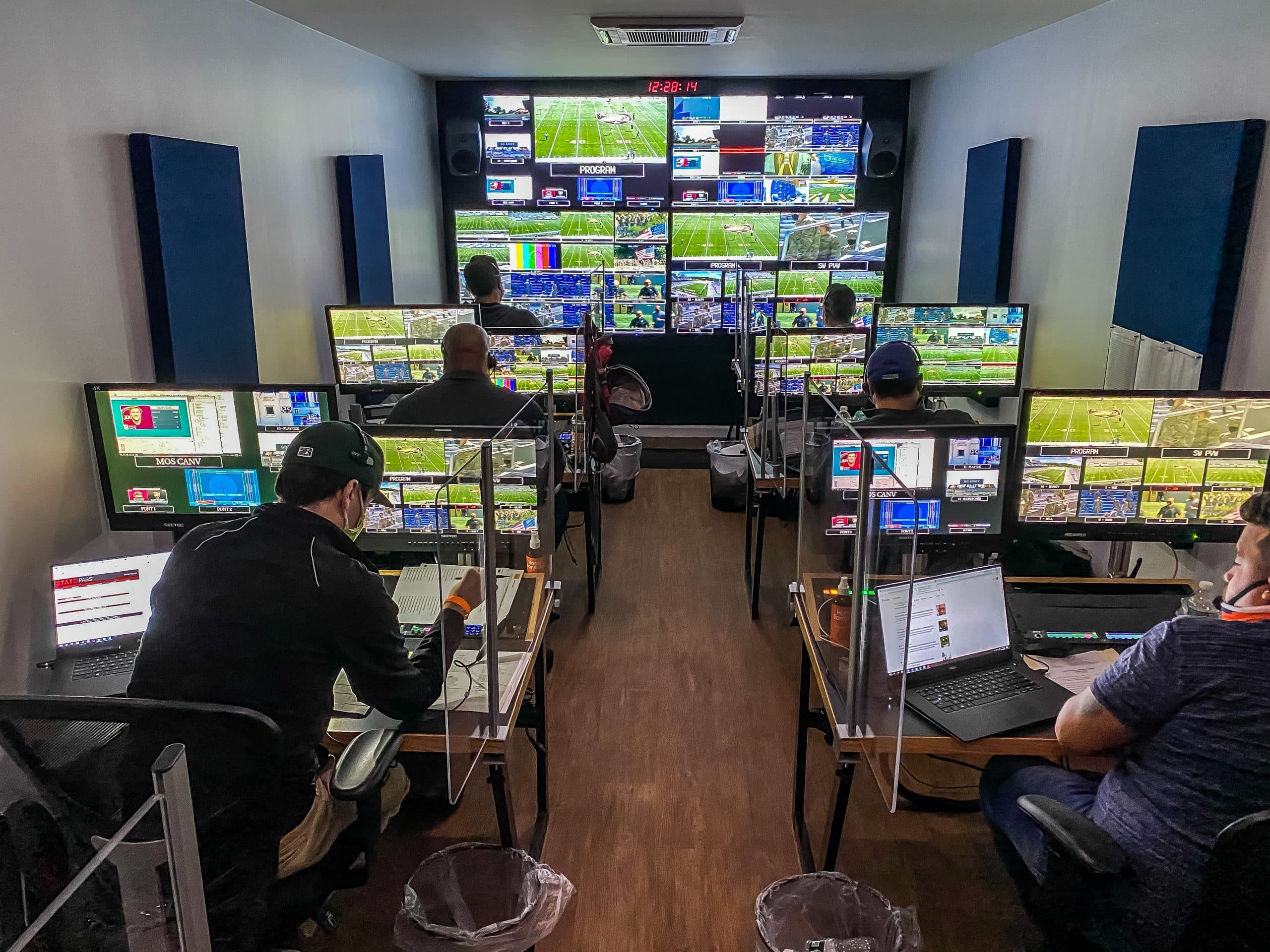 By Gabriel Baños, co-founder of Flowics
The proliferation of new OTT platforms and channels has created many more opportunities for sports fans to watch their favorite sports, sometimes with the same content viewable in more than one place. Consequently, sports broadcasters and producers face increasing competition for viewership and advertising revenue.
Now that fans are not limited to tuning in to linear broadcasts at a specific time, viewers and advertisers can spread the love around. Combating that fragmentation requires constant innovation to attract viewers and keep them engaged. Productions continue to push the envelope with enhanced graphics, on-screen data, interactive elements, new and better cameras, 4K, 8K… the list goes on.
At the same time, broadcasters are under pressure to increase profit margins and find more cost-effective ways to reach their increasingly fragmented audiences. Traditional live sports production is inefficient, expensive, and demanding, and traditional broadcast production economics are being challenged.
Producing a traditional live sports broadcast involves bringing everything – cameras, microphones, production equipment, operators, producers, talent – to wherever the event is taking place. It is expensive, time-consuming, and risky to send people and gear from place to place several times a week. Working on location – from an OB van, for example – can make the workflow more complicated and less flexible.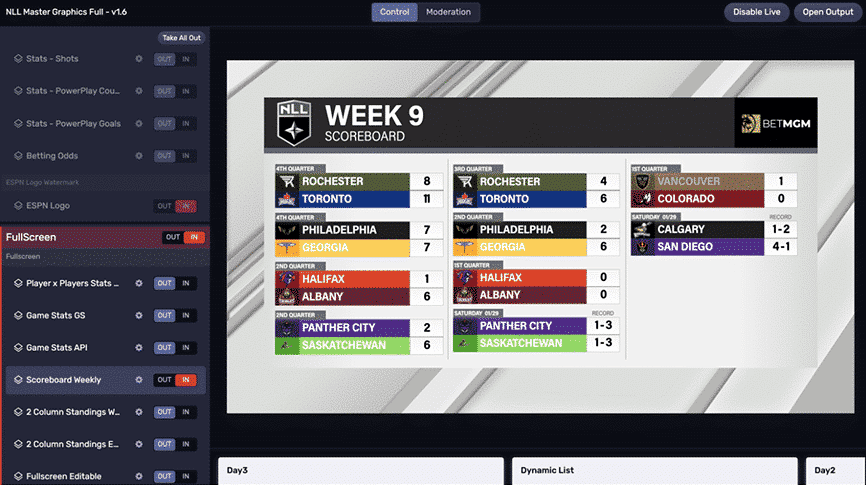 Take graphics production, for example. Many sports broadcasters and third-party production companies transport their graphics machines from one place to another. When operators need to share the graphics package with someone else, they must upload a massive 1- or 2-gigabyte file. And it's difficult to collaborate with graphics producers back at home-base or to change graphics on the fly. It involves an inefficient process of making changes, uploading, downloading again… and a lot of waiting in between.
On top of all that, the sports season is grueling for production teams. Depending on the sport, there could be ten or 15 games per week during a season, often concentrated on weekends and taking place in different cities or even different countries. The production crew must travel from one city to another to cover the games, sacrificing time with their families.
Therein lies the conundrum: the traditional broadcast workflow makes it difficult to innovate and compete at a time when it's needed most. With the logistical, economic, and human challenges of producing live sport, companies and broadcasters are turning to cloud-based and hybrid solutions. That includes contribution from the venue to the cloud, all aspects of production, and distribution to viewers or other platforms.
Cloud-based tools enable remote production, so moving production to the cloud makes things far more efficient, far more flexible, and far less costly than traditional workflows. Broadcasters see benefits up and down the live sports production value chain, and here are some examples:
Lower equipment costs and no more shipping
Because everything happens in the cloud, there's no need to ship equipment around or to rent it, saving time, money, and potential loss or damage. In many cases, cloud tools also eliminate the need for OB trucks.
The flexibility of cloud graphics software
Cloud-based production relies primarily on software instead of hardware, so it's more flexible in the sense that you can change one component for another without dealing with physical appliances. And you can do it all remotely in the cloud from any location.
Easy collaboration
Because everything happens in the cloud, everyone involved in production can easily work with each other to get things done. Expanding on the graphics example, with cloud-based tools, a graphics artist can sit anywhere in the world and work on the design. Then, when it's time to go live, the graphics operator can organize and pull those graphics into the broadcast while sitting somewhere else.
If they need to make a change in the middle of the show, it's as simple as calling the graphics artist, who might be on the other side of the world. The artist can fix the graphics and update the version in the cloud, and then the operator can update the graphics package to the updated version. No one has to be at the same location, and they don't need to exchange any files between them. Also, because the graphics package is hosted in the cloud, sharing it with a third party is as simple as sharing a URL.
Easy versioning
Likewise, when you're working in the cloud, it's easier to create multiple versions of the same broadcast or even personalised feeds of the same broadcast. For example, one European broadcasting group produces shows for certain sporting events and then delivers the signal to all the different broadcasters in the group.
With the broadcasters being spread across Europe, many of them need additional graphics, graphics in different languages, or some other level of personalization. As part of a larger proof of concept for cloud-based production, this host broadcaster used a cloud-based broadcast graphics engine that made it easy to personalize graphics in the various feeds before sending them on.
Lower travel expenses, larger talent pool
Without the need to ship equipment to location, you no longer have to pay as many people to travel from place to place. And, because people can work remotely, you are no longer restricted to either working only with collaborators who live in the area where the event is taking place; or paying people to travel to that location. Instead, you can access a larger pool of talent anywhere that makes sense.
Better work-life balance
Since production crews and freelancers can do their jobs without being on-site, they can travel less, and spend more time at home. A better work-life balance is a valuable benefit for many people.
SaaS – and cloud-based technologies enable new and decentralized remote production workflows that are changing the way content is contributed, produced, and distributed. Through cloud-based tools, broadcasters have discovered that live sports production can be a lot simpler and doesn't have to take place in a studio or an OB van.
The cost, speed, and human advantages of the cloud help broadcasters win the competition for fans and advertisers.
(This article was originally published here by TVB Europe)
Learn how HTML5 graphics flips the script on your live production
Get our comprehensive free ebook to understanding cloud graphics and Viz Flowics. Innovative technology for the cloud age.