River Plate powers fan relationships with Viz Flowics 
Argentinian football club adopts Viz Flowics with Second Screen add-on so fans can share their experiences via the club's social networks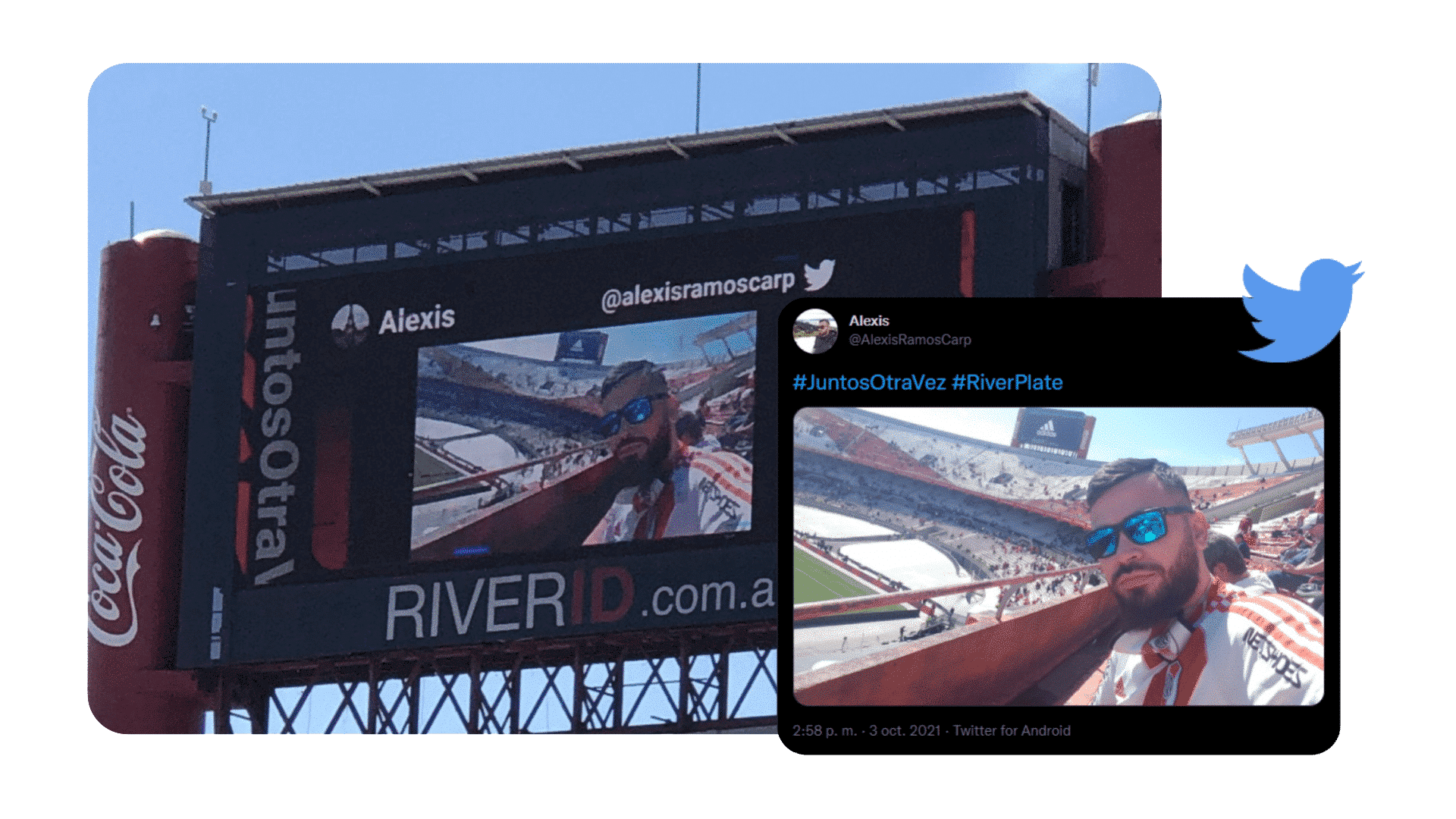 Fans of River Plate love to share their photos, videos, and messages on social networks such as Twitter and Instagram. Viz Flowics makes it possible for the club to share these images at their Monumental Stadium's big screen. The club also uses QR codes and different hashtags to boost second screen fan engagement with Viz Flowics during and after their matches.
The big screen at the stadium can also display a QR code that fans can scan with their mobile devices. With this link, River Plate adds new ways of interacting with fans on social networks and the club's digital platforms.
Unified graphics and fan engagement
Therein lies the importance of Viz Flowics implementations like this. The platform helps venues to display unified graphics on screen. These include photos of fans and any other information that the team wants to introduce. The Second Screen add-on makes it possible to provide the interactivity fans expect today, letting them engage with the team's social networks and digital channels.
"Viz Flowics gives us the opportunity to improve the interactivity with all River Plate fans, not only for those at the stadium, but also for those who aren't there in person, powering our social networks and digital destinations."

Socorro Estrada, Communications and Media Manager at River Plate
Second Screen interactions
The shared images help the club engage with fans beyond the stadium. Fans at home or watching at an outside venue can also join in the fun by connecting on social media.
What's more, the implementation makes it possible for fans to engage in trivia games. The quizzes are displayed before the matches or during halftime and feature questions about the history of the club. With Viz Flowics powering River Plate's social networks, the club can increase fan conversation and traffic on its digital platforms.
Through QR codes on the stadium screen, fans are directed to a landing page to participate — all provided by Viz Flowics.
Another big benefit: These new forms of dynamic engagement generate additional business inventory and exposure for club sponsors.
Your Quick Guide to HTML5 graphics
This comprehensive guide is all you need to dive into cloud HTML5 graphics, and see the vast benefits offered by Viz Flowics against other HTML5 graphics providers.