Viz One tees up new era for PGA Tour entertainment
Media Asset Management Director Michael Raimondo took to the stage at 2016 SVG Sports Asset Management and Storage Forum to give an overview of the Tour's new approach to MAM.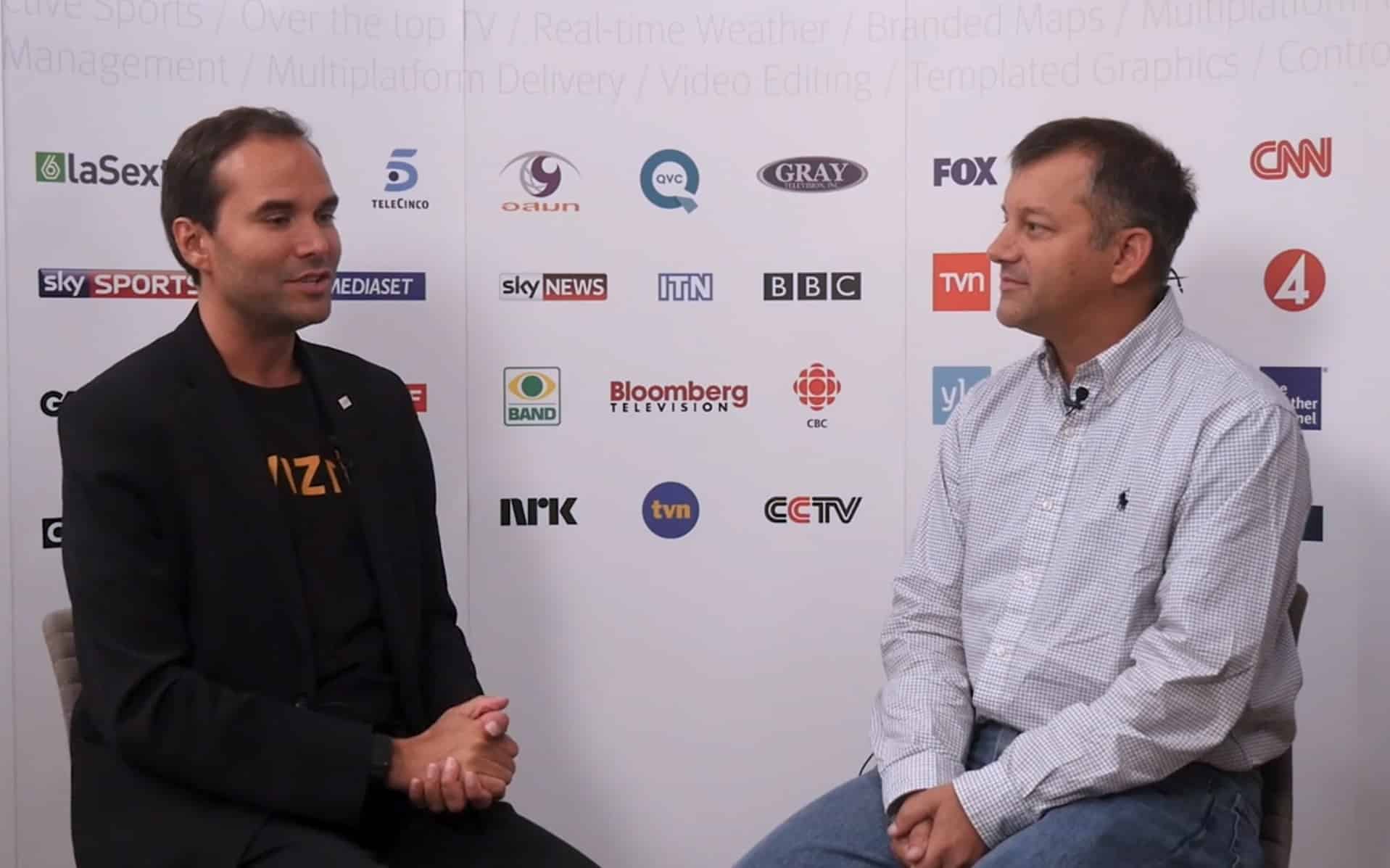 Originally published by SVG.

"Asset management is core to what we do," he said, adding, "An API from Vizrt's Viz One system was one key to [our] integrating with other companies."
Migration to Viz One at the end of 2015 brought PGA Tour Entertainment operations to a new level of performance. The Viz Ardome system had been used since 2010 and played an important part in building out 60,000 hours of digitized material (28,000 hours is still to be digitized) comprising 70,000 videos with 5.3 million log entries courtesy of 63 data points, the majority of which are input via pushbuttons or drop-down menus to limit possible errors in spelling, etc.
"Another key is metadata, and, early on, we created a form that people had to fill out," said Raimondo. "But that has changed tremendously over the past six years, and our search capabilities have changed with it."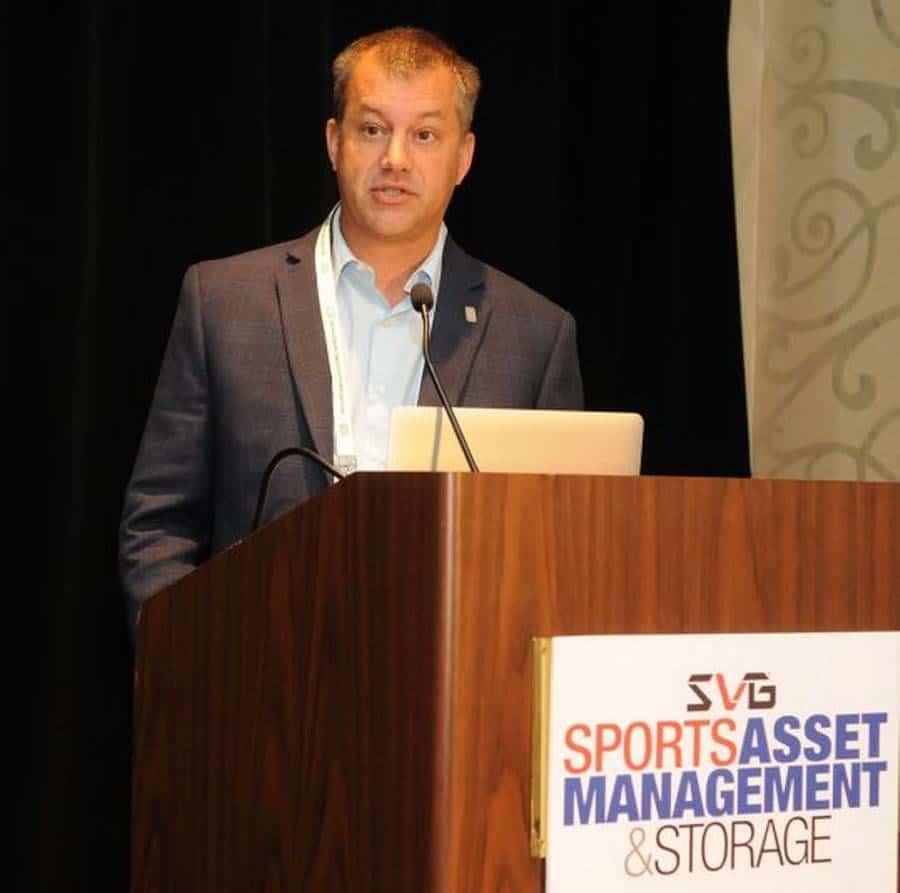 The core team working with the Viz One system comprises five full-time ingest staffers and four media loggers, and, to date, there are more than 5.3 million log entries. At the center of the storage needs is a 2,800-slot Quantum LTO tape library with more than 3.5 petabytes of archived footage.
PGA Tour Entertainment pulls in content from six tours and 140 events per year, and golf is different from all other events: there are 18 fields of play at each event. That means that, at any point, there may be 18 balls in play at the same time.
"On any given Thursday, there will be 10,000 shots," Raimondo pointed out. "But the broadcast partner can show only about 300 shots, which is only 3% of the shots."
Viz One offers a number of improvements to the MAM process. For example, the Zero Cut HTML5 player built into the Viz One browser allows video assets to be searched and accessed and in/out points to be marked quickly.
"The ability to preview clips before sending them to PreCut is huge. Or, if a user just wants to watch a show they produced or catch up on last weekend's tournament, they have the ability to do that as well."

Michael Raimondo
PGA Tour Media-Asset Management Director
"[When] we had Ardome, we had to use the Vizrt video-player application, PreCut, for virtually everything," said Raimondo. "Now the ability to preview clips before sending them to PreCut is huge. Or, if a user just wants to watch a show they produced or catch up on last weekend's tournament, they have the ability to do that as well. This is another tool that was not part of Ardome [and] has allowed our users to save time while staying productive."
The Dixon logging system allows multiple log tracks to be accessed and includes dialogue tracks, logo recognition, and even Shotlink data. It also allows third-party vendors to customize content and then push it back into the PGA Tour system.

"We have 63 different points of data that were built into our custom Dixon logging system in 2006, and there is no need to type in player names or course and hole information," said Raimondo. And a batch update tool allows a group of metadata fields to be updated all at once, a function that he said is used every day.

There are also two layers of metadata. Each broadcast is stored as one item with a top level called the item-level metadata, which comprises 28 fields: event date, tournament name, producer, editor material type, etc.

"We then have a log-track level to our metadata, which consists of all the different log tracks we previously spoke about," Raimondo added. "These include player, hole, shot, shot type, camera angle, etc."

The granularity of search, he said, includes the ability to look not only for a specific player and shot but also for specific camera angles, such as all the 2016 tee shots captured from in front of the player.

"We are very big on facet searching so that the user can nail down the exact tournament or item they are looking for," said Raimondo. "Our younger generation of users can go off and quickly find what they are looking for."

In addition, a task list allows tasks to be assigned —ingest, logging, media fulfillment — with reports created on each assignment.

"The biggest difference is, once Viz One transfers one clip to the hi-res server, it will start the push to the destination, so, by the time the last clip is retrieved from the LTO tape, nearly all of the other clips have completed transferring to the final destination," he explained. "Our version of Ardome had to wait until all footage was retrieved from LTO before it would start the first transfer to the final destination."

Also improving operations is MAM over the internet, which makes a reverse proxy available to tour users and sponsors outside of the office. It does not require a VPN and even offers the ability for some users to clip footage. Vu Digital, a company the PGA Tour partners with, performs metadata extraction for things like dialog, facial recognition, text, logos, and object.

"Through the API, they monitor specific item-level metadata fields, which flag their system to grab the footage and start the extraction process. As you can see, this is the tip of the iceberg, and we plan to expand to use the other capabilities they have to offer."

PGA Tour also uploaded 2,000 logos from its marketing departments, and more than 2,500 headshots from the PGA Tour photo department went into the system for image and facial recognition.

Shotlink data integration is important, allowing searches to be done for 40 data points and for such items as putts made or missed from a given length and bunker shots from a range of yardages.

"We're still learning what we can do capability-wise with the Shotlink data," Raimondo explained, noting, "We have dialog search from Nexidia: users can click on the Viz One dialog search field, and all the results will come up for that word."

Also new is a Storyboard view, which allows users to view interviews in a Storyboard view and also read the entire interview in a clean and searchable way.

Said Raimondo, "They can also copy and paste specific questions or answers into their own rundown."

Read the original article published on sportsvideo.org.