Televisa covers Mexico elections with AR graphics from Vizrt and design by Polygon Labs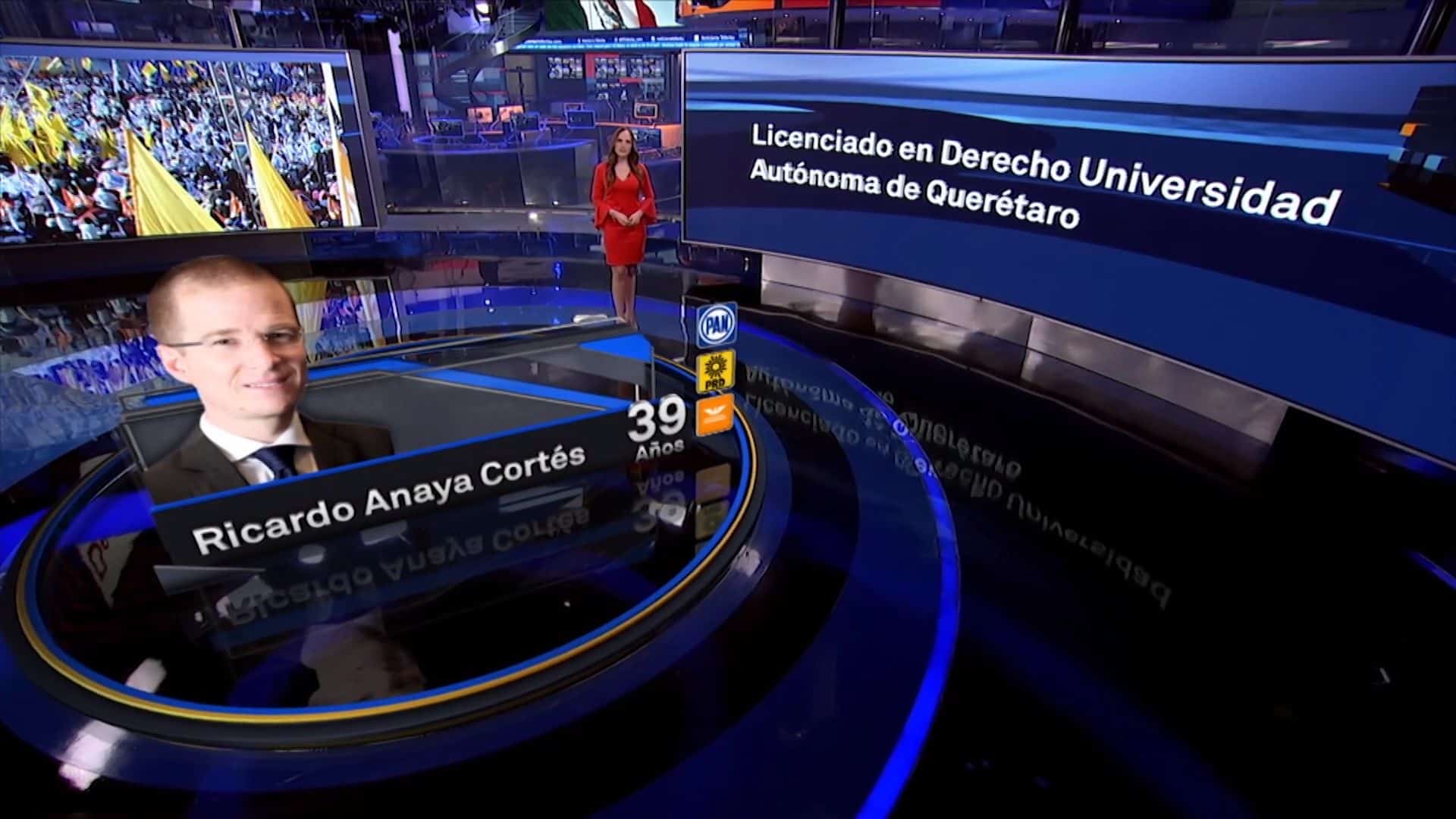 The graphics added a new dimension to Televisa's coverage and helped its on-air presenters tell the election stories more visually, which in turn helped viewers understand the subject matter more clearly.
When Mexico held its elections on July 1st, it was a major milestone for the country as well as for broadcasters covering the events live as the results were reported. Televisa supported its massive coverage by building three new production studios (one outside and two indoors) and using real-time AR graphics systems supplied by Vizrt and design by Polygon Labs along with the use of Erizos plugins to improve the visual effects.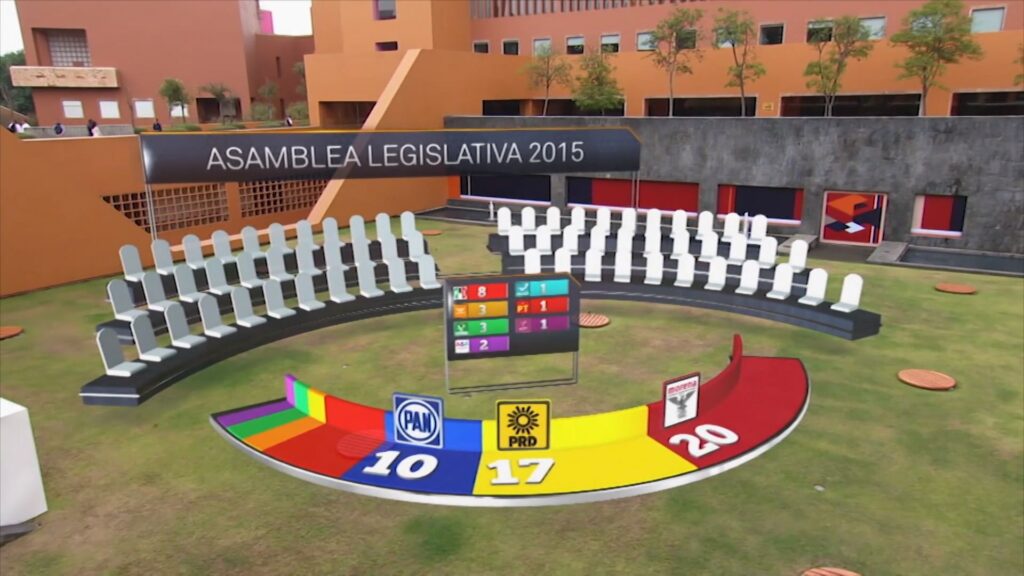 "This was a very complex production, spread across three different locations, so all of the graphics systems had to be perfectly in sync and work together as one. We worked very closely with the Vizrt team over many months prior to the elections to get it right, and in the end, the results were well received by viewers."

Elias Rodriguez
General Manager of Operations at Televisa
The new outdoor studio was set up in Televisa's Santa Fe Gardens at its headquarters in Mexico City. The two indoor studios were built in Televisa's Chapultepec, Mexico facility: one a circular studio with two video walls and virtual windows showing AR elements coming out of the screens, and the other studio with one virtual window video wall that served as the main studio on Election Day.
An Ncam tracking system was mounted on a robotic camera and fixed track system. Additionally, two stYpe Kits were mounted on existing Jimmy Jib cranes in order to provide tracking data to the Viz Virtual Studio software.The engineering Televisa team of Juan Carlos Salazar were able to overcome the many challenges carried by such an endevour.
Televisa presenters interacted with live AR charts, results, polling numbers and candidate profiles as election data came in. Most important to controlling the on-set graphics displays was a Viz Multiplay system.
Viz Multiplay gave Televisa technical crews a simple way to control the screen content from a single interface and instantly distribute it to the multiple screens with different configurations. This allowed last-minute changes to be easily performed as required during the live broadcast on Election Day directed by Fernando Ramos from team Televisa .
From a technology standpoint, the Elections Night project was supervised by Digital Logic, a local system integration, training and engineering company (and close Vizrt partner) that is based in Mexico City.
"This was a very well-coordinated effort between Televisa's production and engineering crews, Polygon Labs, Vizrt, and Digital Logic. The work highlighted Vizrt's technical solutions and required great teamwork between all of the partners involved to get it right," said Francisco Guerrero, engineer and co-owner of Digital Logic with engineer Jose Maria Gil.
Yolanda Ocampo, Producer for Televisa's Elections project and daily prime time news show, said that Vizrt's real-time graphics technology is easy to use and ideally suited to this type of multi-venue, multi-screen production. "The project went off without a hitch and helped us prove that virtual sets, and particularly AR graphics, are the new way to captivate an audience and provide highly informative and unique on-air coverage,"said Yolanda Ocampo. "We're seeing more and more applications where virtual graphics significantly help a production attract new and loyal viewers. In fact, our Elections coverage this year drew the largest audience we've ever had for such an important elections. It was a resounding success for all involved."
"The project was quite challenging, with three simultaneous locations displaying live election results with AR graphics and winner announcements pushed to drone shots. Editorial had full control using our Ipsum platform to validate results and add editorial content on the fly. We were able to execute the elections night with speed and precision due to the flexibility of Viz Multiplay and the great team at Televisa and Vizrt, Hector Lazo with Televisa production team was a great, coordinating graphics and interacting with the on air production" said Grig Mindlin, Polygon Labs CEO.