2020 US Election Coverage
The World Will Be Watching Vizrt Graphics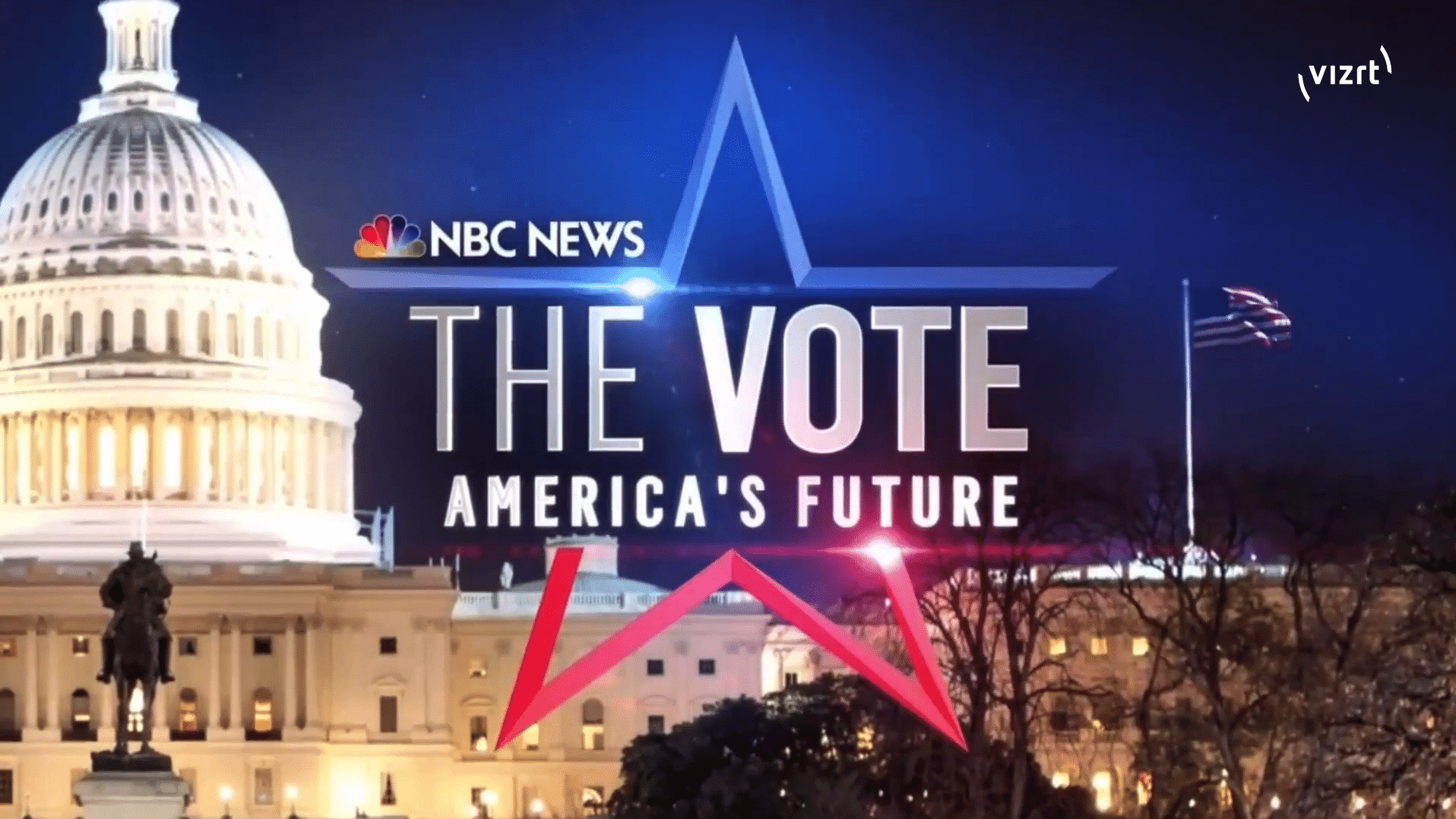 By Scott Carroll, Director of External Communications-Vizrt Group
For those in the broadcast industry, the U.S. election is the equivalent of a Summer Olympics, a World Cup, and four Super Bowls rolled into one. It is a live contest covered by not one, like a sporting event, but by EVERY major network around the globe. At the same time. For news networks, it is their Olympic Games. And the world will be watching.
With 90% of the top tier broadcasters using Vizrt graphics tools, an estimated four billion people will be watching election results powered in part by Vizrt on November 3rd.
Four billion people watching. That's half the world's population watching this single event!
How did Vizrt go from a humble Norwegian startup to a dominant global player?
It starts with TV2 Norway and, amongst several others, Petter Ole Jakobsen, the co-founder of Vizrt and self-professed 'news junkie.' As a newly hired systems editor at TV2's newsroom in Bergen circa 1992, Petter got his first glimpse of a TV-quality "character generator" used by news stations around the world.
Character generators were built by engineers, sold to engineers, and required an engineer to operate them. They excelled at producing letters and a block of color typically used in lower thirds. When Petter learned the machine did little else and cost $120,000, his head spun.
Targeting the Storyteller
Recognizing the character generator as the bottleneck in the newsroom, Petter made one very simple yet revolutionary step that will impact four billion people on November 3, 2020. He bypassed the engineers and went directly to the storytellers. He began asking the journalists and newsroom editors what would make it easier for them to tell their stories better.
By the 1997 elections in Norway, TV2 was able to demonstrate what the rest of the world would soon be experiencing. The real game-changing moment came in the 1998 U.S. mid-term election with CBS as the first major U.S. network to adopt Vizrt software on election day.
On that day, a new era began, and a new game-changing company was born in earnest.
"The day after that election, the phone rang off the hook," says Petter.
Television would never be the same.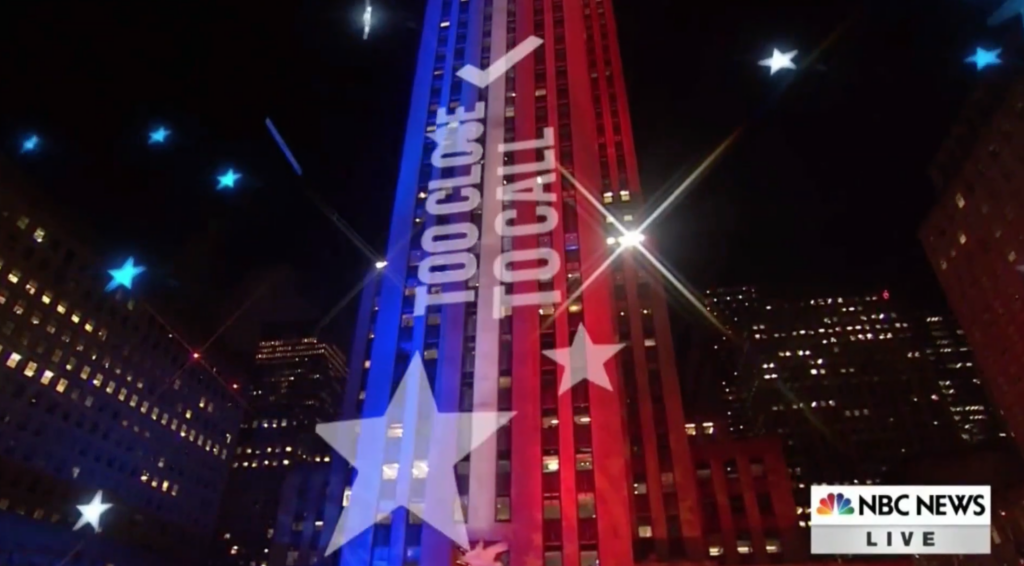 What can viewers look for on November 3rd?
Clearly, the 2020 U.S. election will generate more global interest than any previous election since television was invented. The global stakes are higher. How will broadcasters cover it?
Their job is to take vast amounts of incoming data, turn it into something easy for viewers to understand, and keep them engaged. There are two primary factors or keys to success in the equation.
The first is the human factor. The presenters. Their job is to receive, interpret, analyze, and present the data in real-time as it comes in, live on television in front of huge viewing audiences. Better be sharp, articulate, to the point, and look good. In real-time.
The second primary factor is the visualization of the data. In real-time.
Vizrt.
A cumulative audience of four billion people watching our product, our blood, sweat, and tears in action.
Breathe! I know! It is a breathtaking number of people watching! The broadcast industry should all be proud!
Here's why it is important
Every news service in the world will have access to the same amazing amount of data in real-time. It is how our customers engage their audiences and present on the fly that matters most. In essence, it is how they use our tools that set them apart from the rest. Savvy storytellers know bigger audience shares come from engaging the audience and content is the key. Our brilliant customers amplify our innovations because we have stuck to those storytelling principles laid out by Petter in the early days.
It will be fascinating to see, compare, and contrast how each broadcaster uses the data they receive and visualize. How are they going to utilize our tools to translate and analyze the data as it comes in? How much-augmented reality and virtual set design will we see? What will we see that we have never seen before?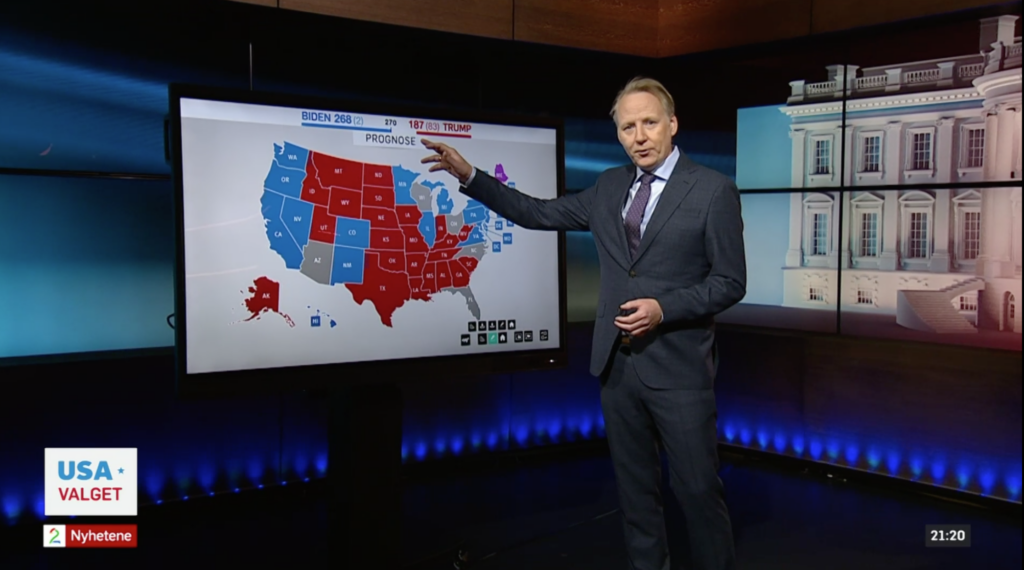 The Results
We all know election night is a long night. Results will be coming in from all 50 states for the White House, the Senate, and House races. There will be a lot of "what if's" and predictions as the data comes in about different aspects of the electoral process and congressional races to consider and present before the final results are determined.
However, in the middle of this historic day of television on nearly every screen in the world will be Vizrt. The best news broadcasting organizations will bring their best people and make their absolute best effort to tell the best stories to win audiences to elevate and propel their brands to higher levels. Nine out of ten will be using the best software-defined visual storytelling tools made anywhere on Earth. It will simply be breathtaking.
We hope the four billion people tuning in next week feel the same.