CNN-News18 covers Indian state elections with new 'hybrid' studio and AR graphics
Ahead of the Indian state assembly elections in Dec '18, Indian network CNN-News18 have used Viz Virtual Studio to create a studio that can convey the results.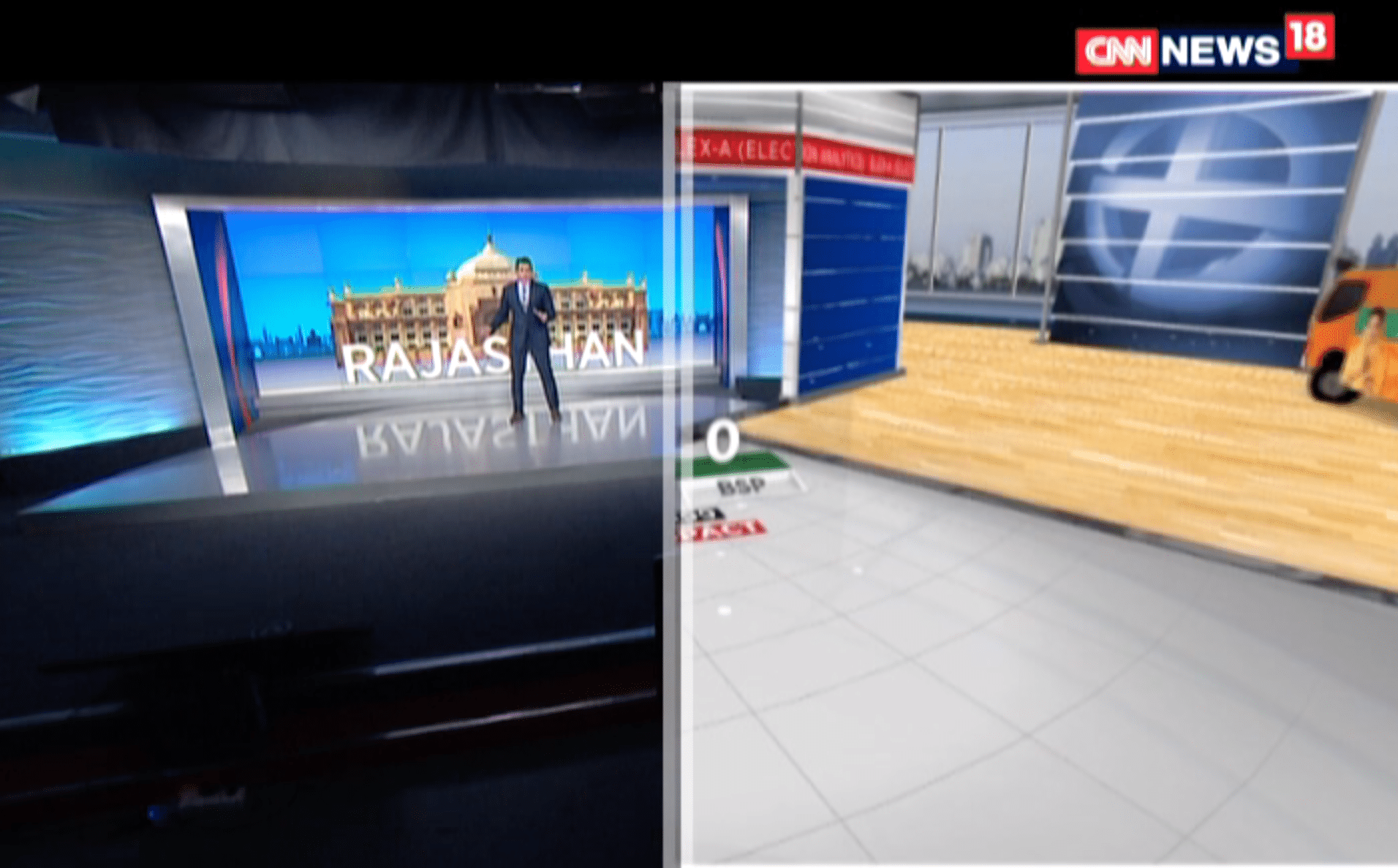 Five of the biggest states in India went to the polls in December 2018 to elect new assemblies, setting the tone for the country's wider general election in 2019. CNN-News18 invested in their studio in order to give viewers comprehensive analysis and the best look at the results.
The network used Vizrt solutions to build a 'hybrid' studio – part-physical studio, part- AR set – in order to have a larger set to accommodate the anchor and guests, as well as a host of dynamic AR graphics.
By using Viz Engine's virtual capabilities they created the 3D studio environment in a video wall, and using the live input video they seamlessly connected the two studios – AR and physical – together, making it appear as one large virtual studio.
The video wall effect was created by using Vizrt's Virtual Window that allowed us to see the virtual set in the video wall by mirroring the movement of the camera in the wall. This was accomplished by using Viz Virtual Studio to translate the camera tracking data and control the virtual set.
In addition to this virtually-extended studio, CNN-News18 deployed AR graphics to present the election data. These AR graphics are dynamic, meaning that they can exist in the virtual part of the studio, and then smoothly transition into the physical studio.
Looking back other networks have used similar effects, achieving great results with election data. Most notably US broadcasters during the 2018 US elections, examples of which can be found in the below case studies.