Viz Engine 5.1
The Possibility Engine
The latest edition Viz Engine includes several new features that advance the most powerful and versatile real-time video and graphics platform in the world, including Reality Connect™, a new take on the Virtual Window, and nearly a dozen new or improved features associated with Vizrt's groundbreaking integration with Unreal Engine.
Please refer to the Viz Engine product webpage and the Release Notes for more information on these and other new features.
Other noteworthy features delivered with Viz Engine 5.1 include:
Shader-based Superchannel Transitions
Superchannels introduced a way to manage and utilize various media asset types while allowing for simple transitions between assets. Viz Engine 5.1 expands this functionality by introducing freely programmable shader transitions and offering a Superchannel as a texture.
Viz Engine Renderer Enhancements
With a goal to increase customer adoption rates to the latest Viz Engine Renderer, first introduced with Viz Engine 5, Vizrt works to continually improve compatibility with Viz Engine's Classic Renderer. To accelerate this adoption, Viz Engine 5.1 introduces many new enhancements to the Viz Engine Renderer, including:
Unreal Engine 5.1 Integration – What's Inside
The groundbreaking integration with Unreal Engine 5 sets new benchmarks for ease of use and performance. Viz Engine 5.1 advances an already tight integration to include: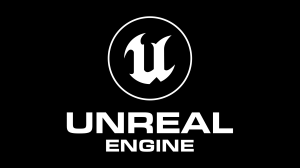 Clip Play Pro
Viz Engine 5.1 brings the addition of Clip Player Pro as a value-added item available to Vizrt Flexible Access customers, and a purchasable item for customers on a Perpetual License. Clip Player Pro includes H.265 support, HAP support for high-res clip playback, and Chunked NDI recording support.
Native WebRTC Support
To support a variety of remote production and monitoring use cases, WebRTC output directly from Viz Engine is standard on Viz Engine 5.1.
Parallel Outputs
An NDI Graphics Channel output is available in addition to a Program output.
Beyond the features described here, Viz Engine 5.1 includes support for nearly 100 Data Connectors and multiple Video I/O and security improvements.
Please refer to the Viz Engine 5.1 Release Notes, located on the FTP Site, for more information.
To schedule a Viz Engine demo, please visit the Viz Engine product webpage.