Viz Channel Branding 5
Re-built from the ground up, Viz Channel Branding is a re-branded 5th major version of Viz Multichannel and ushers in a new era of channel branding, promo, cross-promotion, and marketing control for broadcasters
While this is technically the 5th major version of Viz Multichannel, it represents such a significant improvement in performance, stability, scalability, and visibility over your channel branding and promo workflows – including a brand new 64bit codebase and user interface – that we've decided to rebrand it as Viz Channel Branding.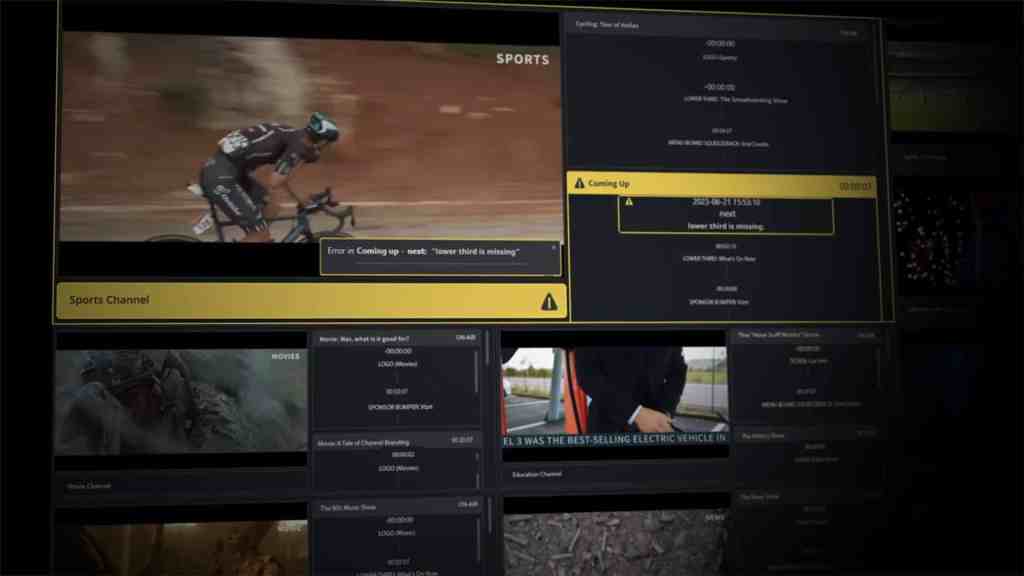 Complete visibility from a single screen
The all-new Channel Deck feature provides a single source of truth for all your channel branding outputs across any number of channels. Channel Deck gives everyone the ability to quickly see the output of any channel, the planned branding for it, and the result. Viz Engine provides NDI® streams of each channel output, and playlist reconciliation at runtime shows operators that branding is being played out correctly and on time, providing a single screen for monitoring multiple channels for what's coming and any upcoming issues.
Do more, quicker, with an improved modern user experience
Viz Channel Branding builds on the control and familiarity of Viz Multichannel, but with a brand new, more intuitive user interface to help you do more, quicker.
The new Page Editor gives users a simple and intuitive way of filling pages with promo content both from playlist, EPG data, and databases on a per field basis, with on-the-fly local previewing. The improved Rule Creation interface enables users to create intelligent rules in a much simpler and more intuitive way.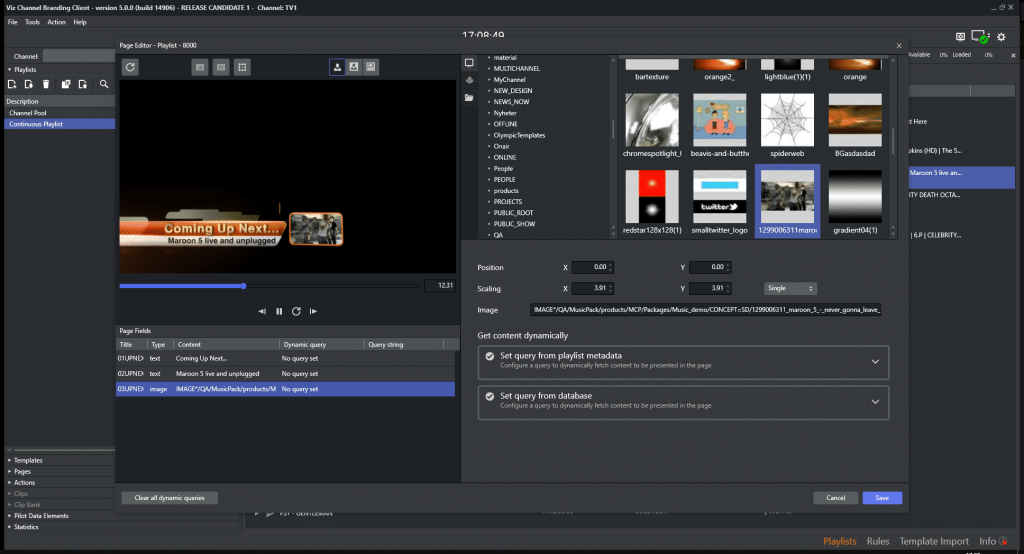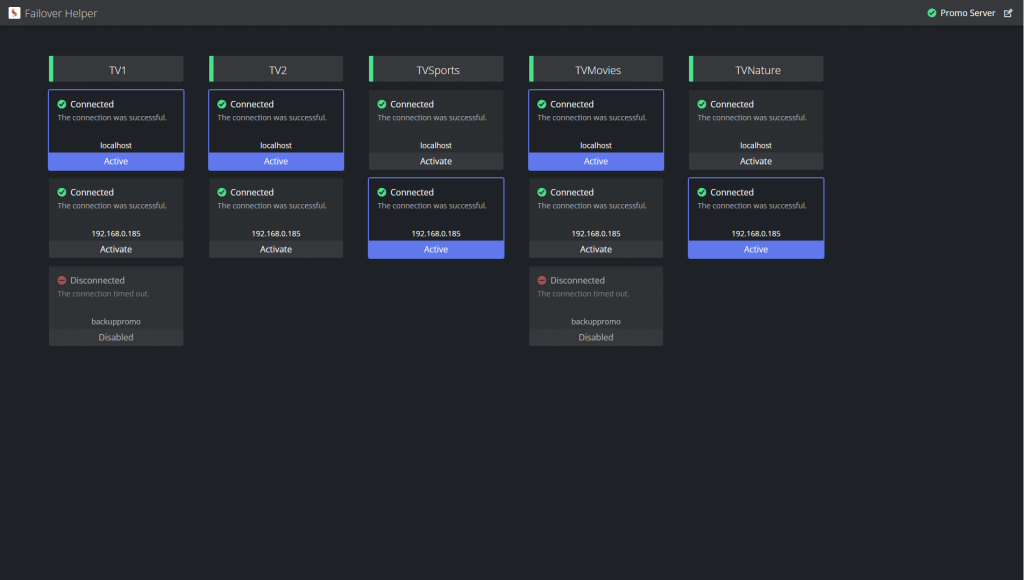 Promo Server failover support
The new Failover Helper web app provides easy failover to a redundant system to guarantee continuity of your channel branding and promos in the event of a technology stack failure, at the press of a button. In addition, a new REST API for Promo Server enables native integration giving more configuration flexibility, including remote configurations.
Far greater stability with new 64bit Codebase
Viz Channel Branding's newly developed 64-bit codebase provides greater stability, virtually unlimited playlist abilities, and support for huge schedule files with no memory limitations, enabling broadcasters to create several weeks' worth of promo scheduling in advance.
Playlist Importer
A completely new, rewritten 64-bit Playlist Importer (PLI) uses direct communication with the Integrations Hub's v2 REST API bringing faster performance and unlimited handling of schedule files.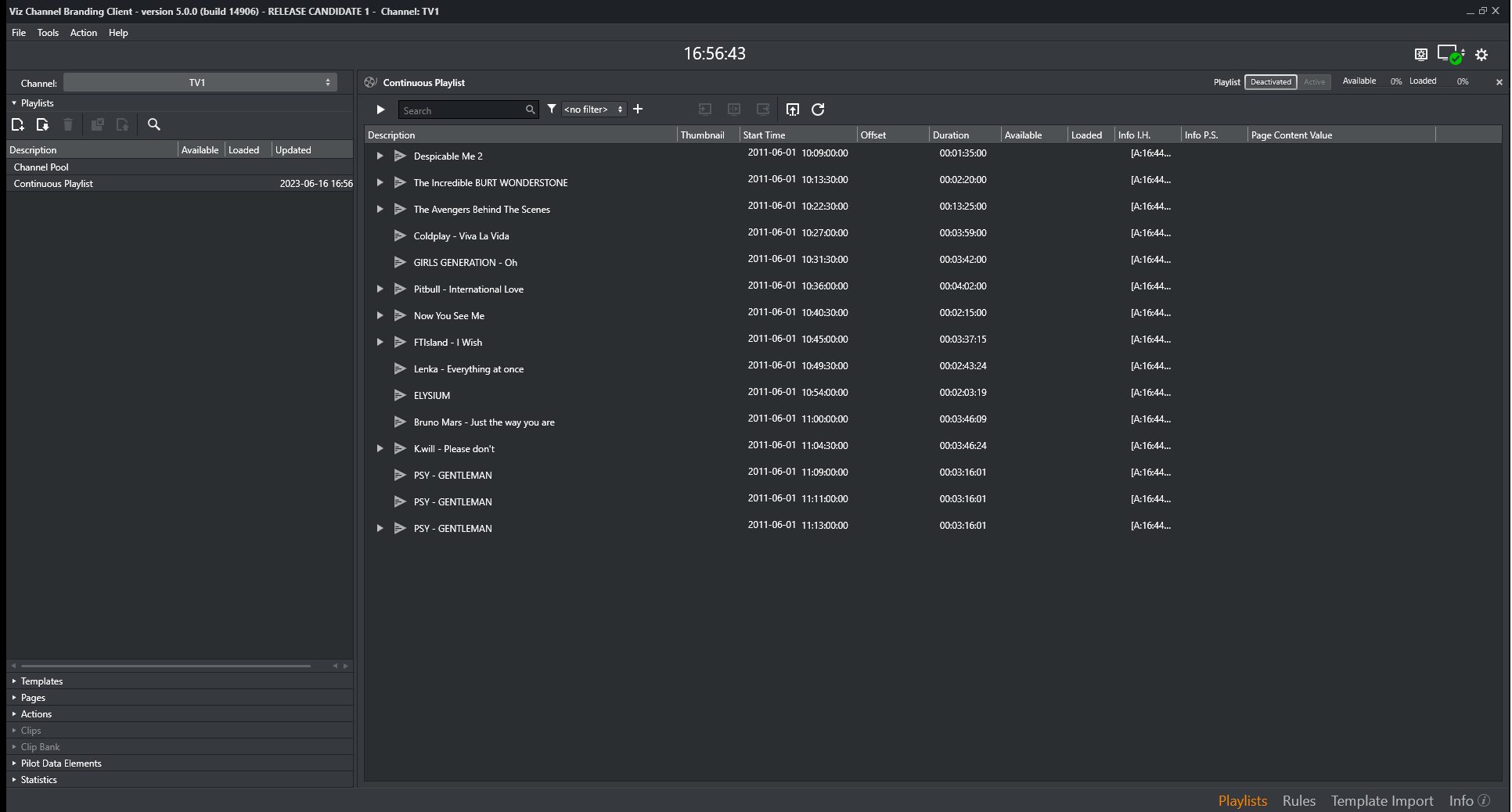 Greatly improved Integrations Hub with new v2 REST API
This new API opens direct schedule integration towards Integrations Hub with 3rd party playout automation systems allowing for powerful, native integrations, such as the ability to remove the need for Playlist Importer and enabling immediate import/update processes. If your automation system uses the new REST API, you will benefit from instant updates, fine-grained control of playlist content, and minimal network traffic.
"With Viz Channel Branding, broadcasters will enjoy far greater stability – especially those with very large playlists – and a new user interface will make it easy for existing Viz Multichannel users to get the most out of the system. Channel Deck™ and Failover Helper are the stand-out developments, ensuring broadcasters have even more confidence and capabilities in vital channel branding and promo efforts to win the fight for audience viewership and loyalty,"

Kerry Stavri, Senior Product Manager, Vizrt.
Easy upgrade path for Viz Multichannel customers
Viz Channel Branding is available through Vizrt's Flexible Access plans and provides an easy upgrade path for Viz Multichannel customers. Alongside ticker and bug control, 3D and augmented reality (AR) graphics, and HTML5 graphics through the new Viz Flowics, Viz Channel Branding further strengthens Vizrt's overall channel branding and promo offering, providing broadcasters with even more choice and flexibility.
Visit the Viz Channel Branding product page for more information or speak to your Vizrt Account Manager to arrange a demo.