How the cloud enables sustainable video production
Advances in broadcast technology are fueling budget-effective, carbon-efficient, rapid delivery operations (Part 2 in our series on the benefits of cloud production software)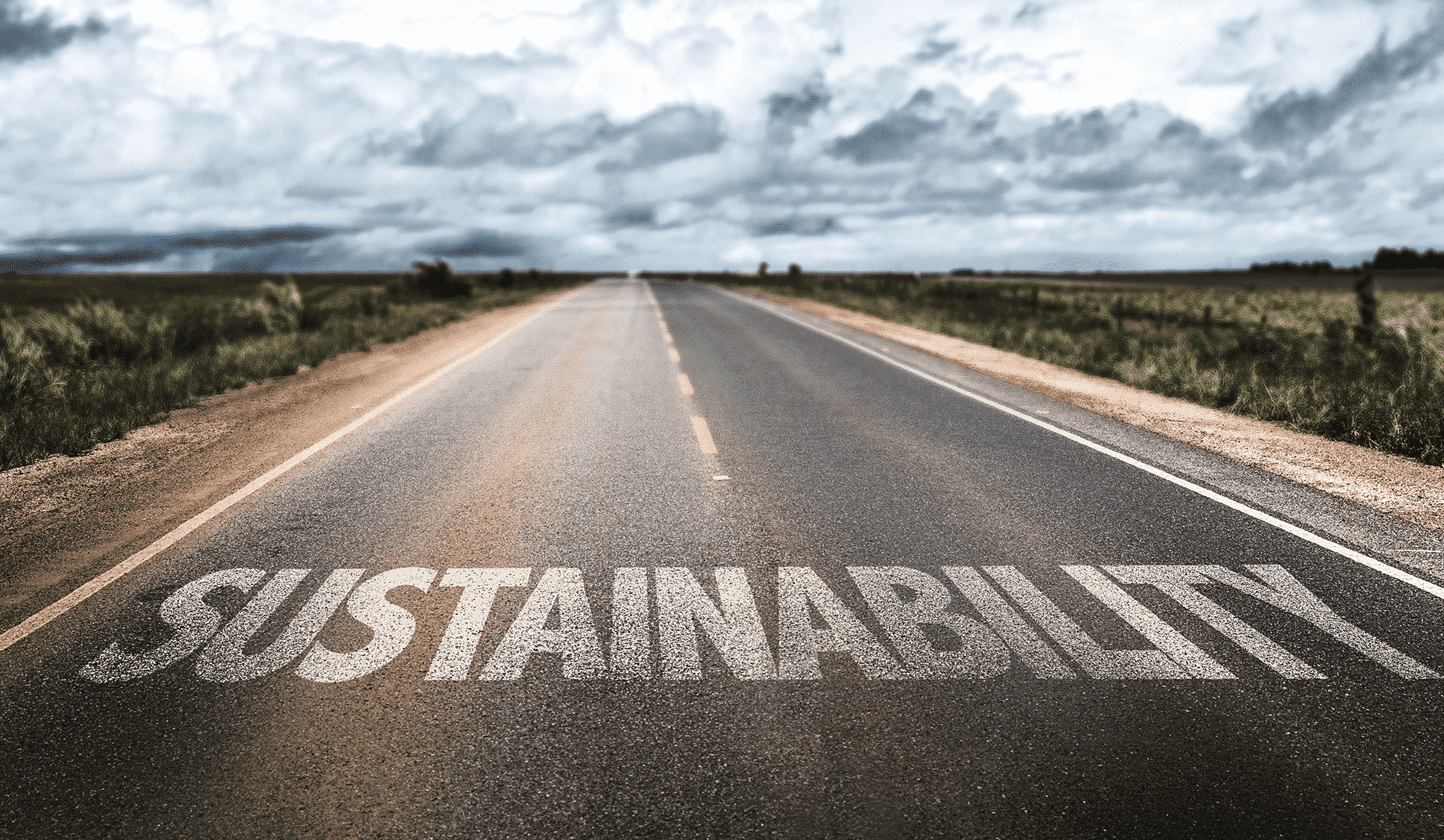 In a recent report, environmental organization albert, which works with the global film and TV industry to reduce the environmental impact of content production, estimated that every hour of TV production generates 9.2 tons of CO2, which translates to 27.6sqm of sea ice loss.
The United Nations calls global warming the 'defining issue of our time'. It's the biggest challenge today for humanity and sustainability — undeniably exacerbated by human activity, including broadcast operations.
Making the impossible, possible
Broadcasters took note and began making changes towards cutting carbon emissions, but the real catalyst was the pandemic. Lockdown accelerated the push toward digital transformation and cloud technologies. Work-from-home meant generating content remotely. Newscasters collaborated online and delivered bulletins from their living rooms. The once impossible, became possible.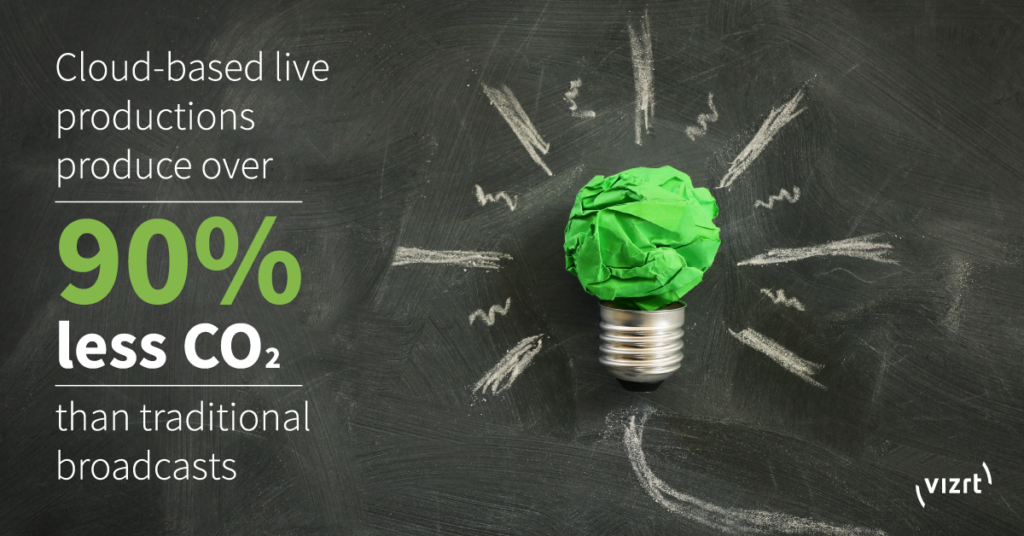 Cloud started as a buzzword but shifted quickly to a viable option. Harnessing cloud technology produces more content quicker and remotely with less equipment, lower energy consumption, and reduced travel and transportation.
"That's why Vizrt developed Viz Now. Our aim was to make it easy to switch to cloud by reducing time to deploy from months to minutes, and making cloud production simple, repeatable, sustainable and reliable," says Ulrich Voigt, Vizrt Vice President of Product Management.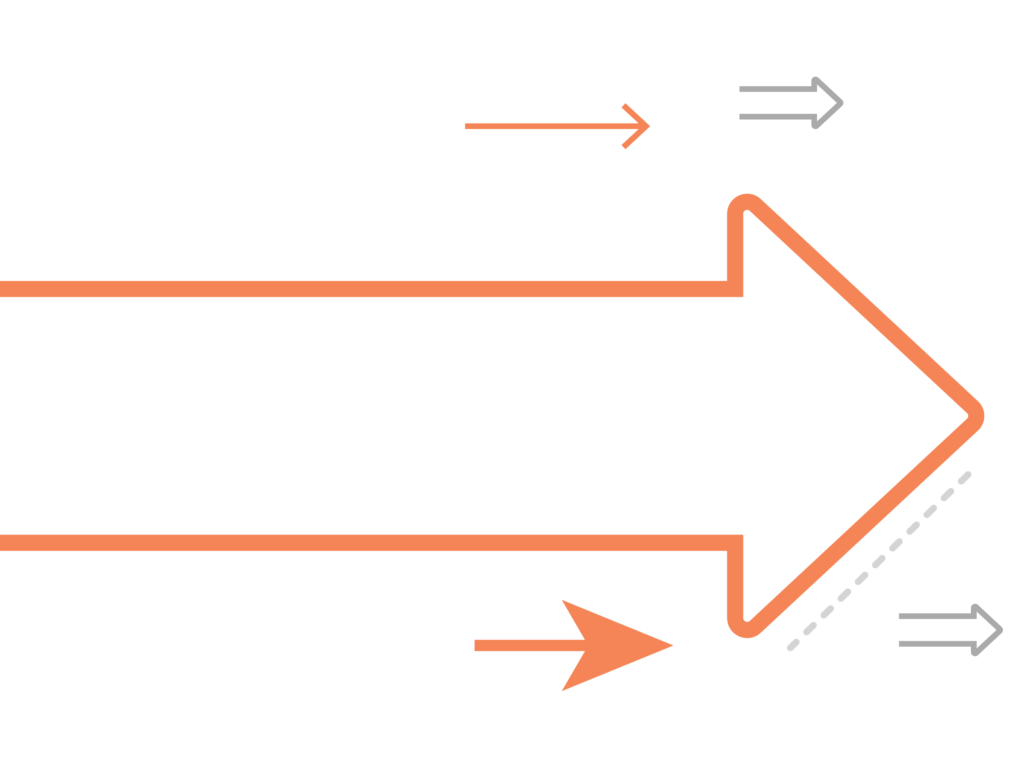 Why is cloud sustainable in production?
Carbon efficiency
Cost-effectiveness
Faster time to deploy
Production flexibility
See how Viz Now can help you create sustainable productions, no matter the size.
Carbon efficient & cost-effective production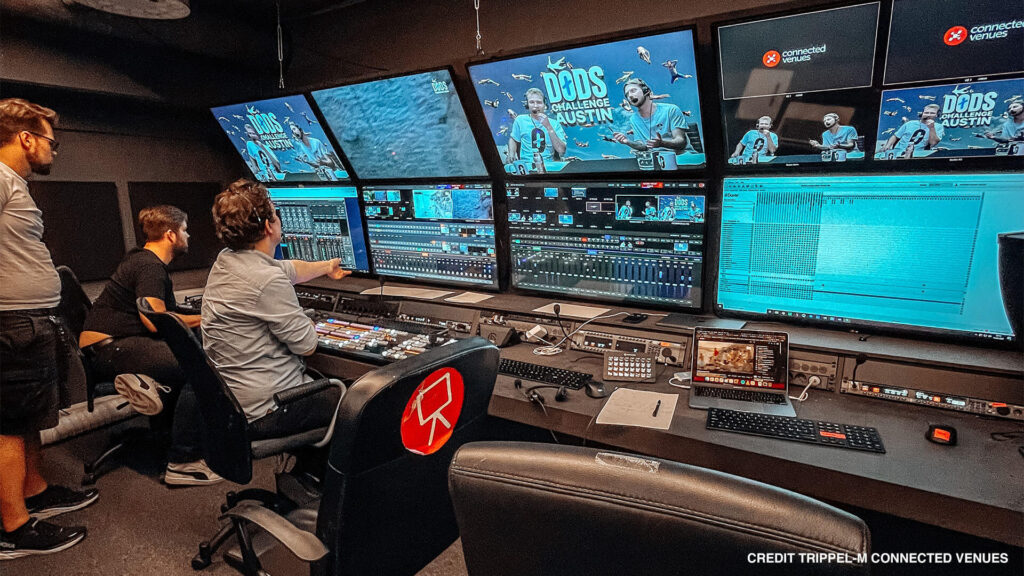 Stine Brun Kjeldaas, is Head of Sports and Media at The International Døds Federation, which promotes the extreme sport of dødsing or death diving.
The federation recently collaborated with Trippel-M Connected Venues who produced live coverage for the US leg of the Døds Challenge.
"Working with the cloud helped reduce our carbon footprint as we had no need to ship hardware, or people down to Texas where the event took place, allowing us to do more of this type of production in the future, in a sustainable way," says Kjeldaas.
"The event was in Austin, but the core production team – director, commentators and producers – were in Oslo. Everything was remotely produced using Viz Vectar Plus for video switching, 3Play by Viz Now for replay, Harrison MixBus VBM for audio mixing, and Telos Infinity VIP for intercom, all connected via NDI and using free NDI tools, including NDI Remote and NDI Bridge, all running on AWS, to successfully unite the distributed live production," explains Vegard Elgesem, CEO at Trippel-M Connected Venues.
"No new studios. No extra talent. No retraining needed. No huge transport costs. Going cloud is clearly carbon efficient AND cost effective."
Flexibility – cloud elasticity
Another great benefit of leveraging cloud is flexibility – the production can be shut down and reinitialized quickly when needed making it even more energy and cost-efficient, unlike on-premises gear which is often left powered up at all times to ensure performance stability.
"The ability to turn my infrastructure on and off helps me manage my cloud costs, which I think is the major worry for media companies and broadcasters," says Elgesem."It's very flexible and I can set the entire cloud infrastructure up myself in minutes. I basically hit one button to deploy and it's just running by itself."
Eliminating CO2 emissions at source
In fact, utilizing cloud workflows is so efficient that British media conglomerate Sky Group, announced it will become net carbon zero in all of its TV production activity within the next 10 years.
To showcase its commitment to becoming carbon neutral, as a Principal Partner and Media Partner to the UN Climate Change Conference COP26, Sky committed to producing a range of climate-focused content AND reimagined its 12-day coverage of the event in Glasgow in 2021 to use only cloud-based live production tools to eliminate CO2 emissions at source. (i)
Speaking at the Amazon Web Service (AWS) EMEA Media & Entertainment Symposium at the end of 2021, David Travis, Group Director of Content, Broadcast & Platforms, explained how Sky News' cloud-based broadcasts produce just 10kgs of carbon vs. 119kgs for traditional broadcasts (over 9 hours) – a more than 90% reduction in the production's CO2 footprint.
This comparison does not even account for the additional CO2 produced by the need to leave traditional on-premises hardware running 24/7.
What Sky did was to replicate a fully automated gallery in the cloud using tools like Viz Mosart for studio automation, and Viz Trio and Viz Engine for graphics. They also built in such a way that the learning curve was low, so there was no need to retrain crew – the gallery teams were using the same tools – only in the cloud, just like the team who produced the Døds Challenge.
Making cloud accessible
Despite the tangible benefits, some broadcasters remain hesitant. The reasons are manifold, including risk aversion (why change what's already working well), the need to justify huge investments in legacy equipment and workflows, and finding relevant operational models. For broadcasters, the benefits of cloud for burst services, such as live events, are clear, but the nature of regular news playout and always-on broadcasting make a direct comparison more difficult, which is why some continue to rely on on-prem hardware.
But, with careful decision-making, the right partners and architecture, switching to the cloud is easy and allows business continuity, and drives sustainability, without disruption to day-to-day operations.
Viz Now, the automated deployment solution for cloud live production, saves considerable money and time by automatically and securely deploying all the end-to-end live production tools you need, in minutes. All deployed at the click of the button by broadcast operators, with no need for cloud reskilling.
Ready to break through your barriers to the cloud? Vizrt offers a complete cloud production workflow. Sign up for the online demo to get started.
Citations
i AWS EMEA Media & Entertainment Symposium 2021 ("Working Backwards from Audience Engagement" segment). Register here to watch.