Enhancing Editorial Workflows for All Types of Digital Media Productions
Collaboration made easy for editorial teams that need to find content fast, interact effortlessly, and create stories quickly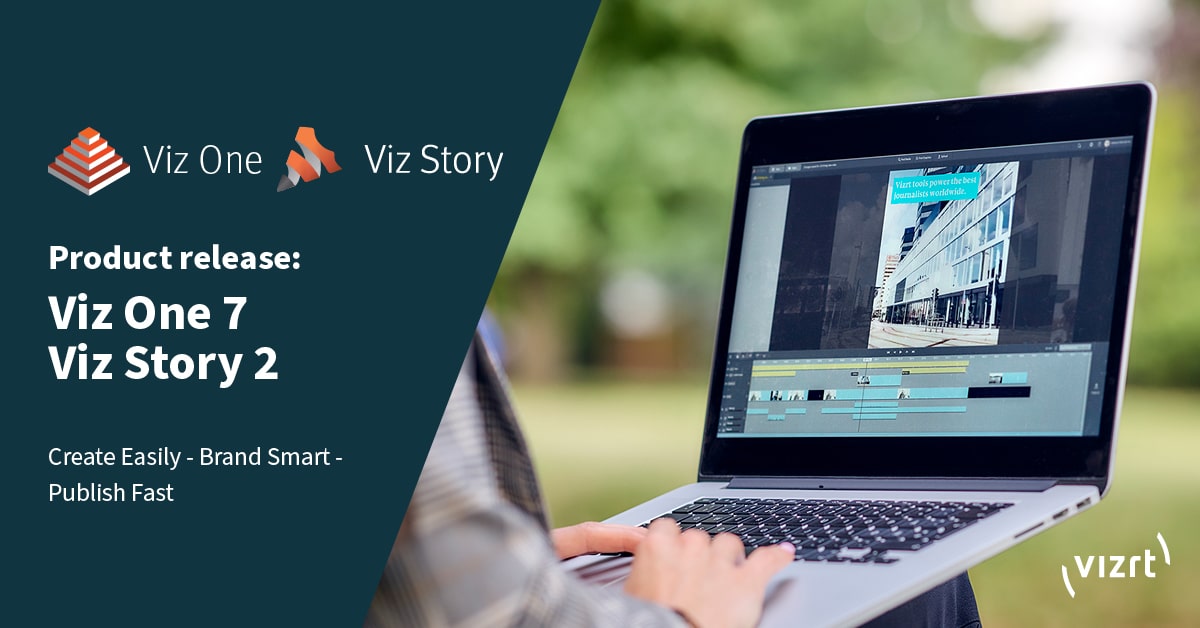 The latest releases of the Viz Story easy edit tool and the Viz One production workflow management platform makes collaboration easy for editorial teams that need to find content fast, interact effortlessly, and create stories quickly.
The integration with Viz Story provides the Viz One platform greater editorial management that enables teams to create content for broadcast and digital media delivery. Viz One offers the ability for Viz Story clients to edit remotely and include the use of archived media for easy reuse of content.
Greater editorial management
Search for Content
Directly sign on and connect to Viz One from within Viz Story clients to use powerful targeted search and gathering of relevant media for creation of stories and content, enabling fast turnaround publishing to all types of media distribution.
Incorporate Metadata
Access metadata forms in Viz Story and add metadata when publishing to Viz One. Content created and edited in Viz Story is indexed and tagged correctly for efficient re-use.
Use Offline and Archived Media
Save time and resources by automatically restoring only the portions of material needed. Lowering the amount of time needed to gather content is particularly useful when working remotely.
Edit Audio
Include easy and fast audio editing capabilities within Viz Story of all content, including material archived with Viz One.
Manage Graphic

Maintain flexibility by changing and reusing graphics elements across multiple different workflows. Choose whether to burn-in graphics to video or not for pieces edited in Viz Story or Adobe Premiere Pro. Also share, reuse, and quickly re-version content with graphics without a full re-edit using these same editing tools.
Publish Content
Send Viz Story and Adobe Premiere Pro edited content to Viz One placeholders for use in rundowns and playlists.
Integrate with Adobe Premiere Pro
Empower editorial staff to better prepare content from basic editing to more the advanced capabilities of Adobe Premiere Pro through a Vizrt plug-in to Viz One. Drag and drop content into Premiere, log items from VizOne to Premiere, use proxy editing mode, and employ partial restore of video and audio material to Premiere.