Thai PBS Prepares to Control Production Control Room from Home as Pandemic Rages
Television news production is a collaborative endeavor, but the outbreak of the COVID-19 pandemic has left many broadcasters scrambling to maintain the high standards of their news product that organically flows from working together as social distancing and stay-at-home orders take hold.
The response to the outbreak at Thai PBS, the public UHF television station of the Thai Public Broadcasting Service in Bangkok, is typical of many broadcasters around the world.
To address the new realities thrust upon Thai PBS by the pandemic, the broadcaster began looking for ways to leverage technology to address the challenges created by sending staff home—chief among them, finding a way to produce its live newscasts remotely if the coronavirus outbreak made it necessary to shutter its production control room.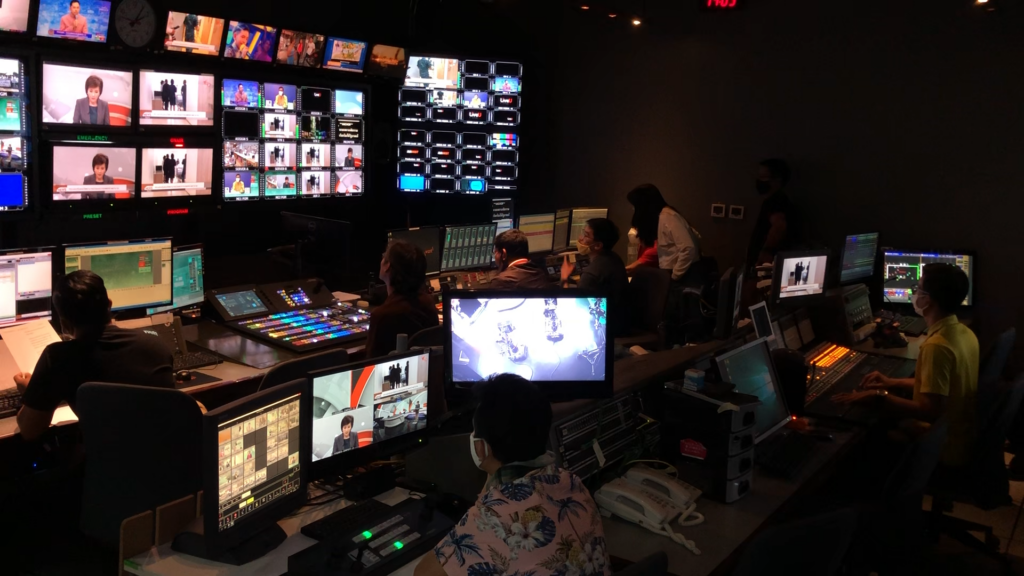 Changing production workflows is never easy, but during a pandemic when the public is relying on broadcasters for vital information it can be downright nerve-wracking. Thai PBS successfully developed a contingency plan and method to take remote control of the production control room it uses to produce three daily newscasts.