The average person will spend over 100 minutes a day consuming video content by the end of this year. The explosion of creative content we've seen broadcast over the last few years has profoundly changed our industry. We are in a digital revolution – and propelling this revolution is video.
More than ever, high-quality content is in demand by audiences. People are used to seeing content with high production values and are ready to judge when quality is lacking. If video content looks juvenile or low quality, the audience quickly moves on, and the takeaway is the poor quality and a poor experience. As a result, the story, and the viewer, are lost. And with content as the currency of value across all the industries we serve, if our customers' content can't capture audiences' attention, we aren't living up to our standards for customer success.
When our customers lose, we lose – and we care too much to let that happen. But when they win, we win. And this year, together, we won a lot by enabling our customers to leverage best-of-breed technology to advance in this new digital revolution and capture and engage audiences with next-level experiences.
If we care about one achievement this year, it's that we have supported customers in producing better, enhanced, and unparalleled content with our innovative technology. In total, our products, people, and partnerships were recognized in over 8 awards programs and won over 15 awards throughout 2021, including:
Products – Innovation is at the heart of what we do and this year our innovation was highly regarded across all Vizrt Group brands.
Four NAB Product of the Year Awards:
People – Our people are our superheroes they are what drive the company forward. We are so proud to be a diverse company with over 600 employees, operating in 16 offices worldwide with 58 nationalities. This year, a few of our incredible women were recognized in the Rise Awards.
Winner: Rise Awards – R&D Engineer of the Year Award – Laura Bunea
Finalist: Rise Awards – Marketer/PR of the Year Award – Melanie Crandall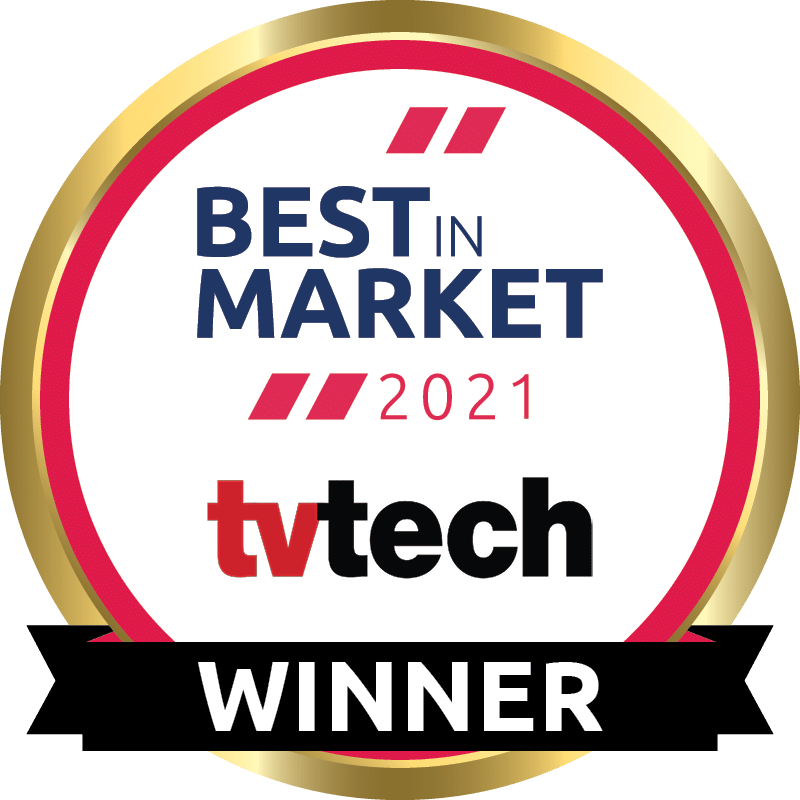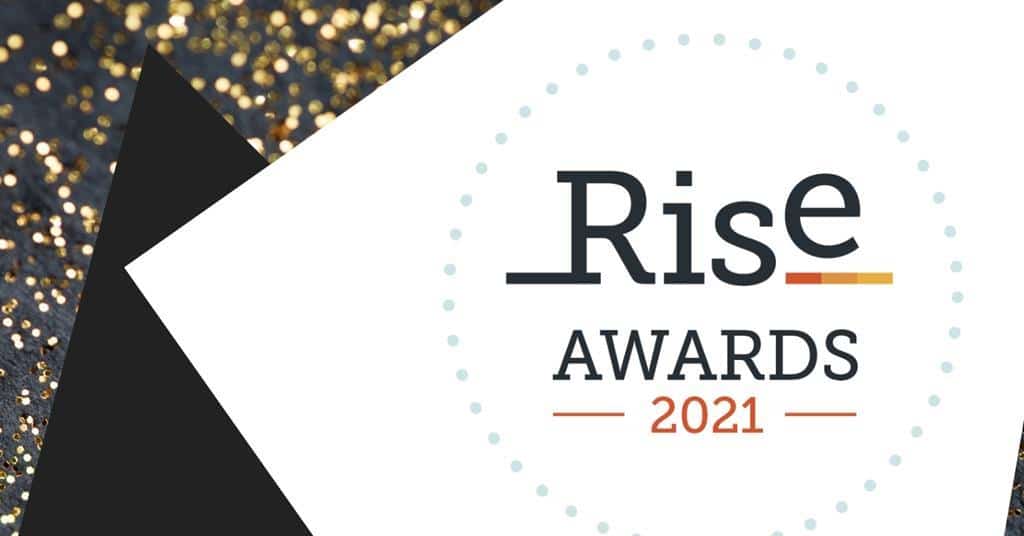 Partnerships – The strength of our partnerships are a key differentiator for Vizrt Group, and we love to highlight all the incredible, award-winning achievements we can accomplish by working together.
Winner: The Innovation and Creativity Award, SATIS for the introduction of NDI 5, in partnership with 3D STORM, and the possibilities it opens for remote storytelling in real-time across the globe.
Finalist: AV Awards – Broadcast and Media Project of the Year – VizrTV Goes Live on Location with Matrox Monarch EDGE – Matrox Video – The Monarch EDGE encoder and decoder pair alongside Vizrt's software-defined visual storytelling tools for broadcasters allowed Vizrt to 'teleport' resident experts Chris Black, Vizrt's Norway-based Head of Brand and Content Team, and Gerhard Lang, Vizrt's Austria-based Chief Technology Officer into a virtual studio in Vomp, Austria – along with guest experts from anywhere in the world.
Winner: AV Awards – Education Project of the Year – Guildhall School of Music and Drama, NewTek, NDI. The pandemic meant live performances must incorporate streaming and remote collaboration as social distancing rules ensued. It also meant the final of the Gold Medal – Guildhall School's premier music prize, traditionally awarded each May in a sold-out Barbican Hall – would not take place. But with a remote production solution, driven by NDI, developed by NewTek, not even the pandemic stopped these musicians from continuing to make music and the Gold Medal went ahead with success.
Winner: AV Awards – Events and Entertainment Project of the Year – NewTek and NDI Keep Guildhall School of Music and Drama Playing During COVID Restrictions.
Winner: Mondo *dr Awards – Performance Venue – Guildhall School of Music and Drama, NewTek, NDI.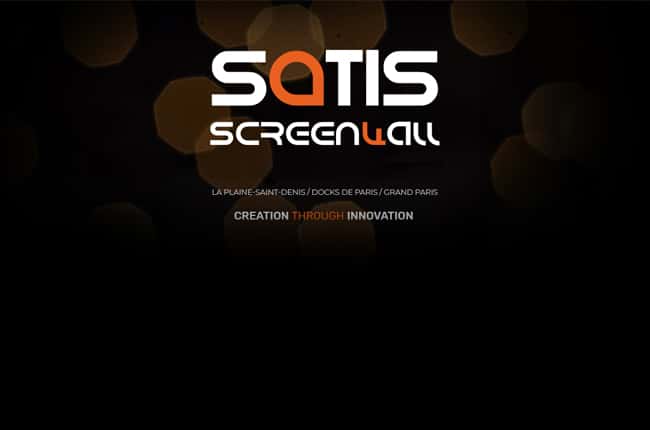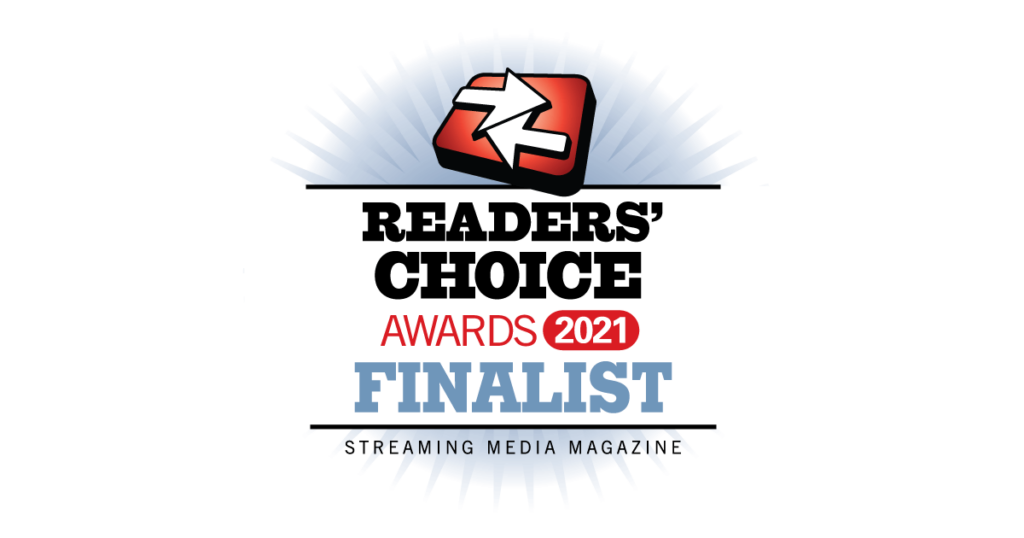 Our software-first approach to solving the complex challenges of live video production allows us to create award-winning workflows to help our customers navigate a world where content production and distribution happens anytime, anywhere, and on any screen.
Products and solutions from across the Vizrt Group allow our customers to continue to meet and exceed their audiences' needs irrespective of location, time, or screen. Together, we are video, and we care about helping our customers find success in the new digital world through software-defined visual storytelling solutions for the broadcast industry.
Find out more about the latest innovations across Vizrt Group for the broadcast tech industry – NewTek, NDI, and Vizrt.