Viz Story saves time and money for digital media companies by helping to quickly and easily create captivating content with amazing graphics, and publishing out simultaneously across multiple platforms, in different brands and aspect ratios- all without specialist training.
Showtime Group is India's leading experiential event management firm, and has been translating brands into experiences for more than 20 years. They are a world-class solution provider for technologically advanced and inspiring human experiences of any scale and format. They have conceptualized and conducted over 2,000+ state-of-the-art brand experiences around the world, and specialize in the large-format event space.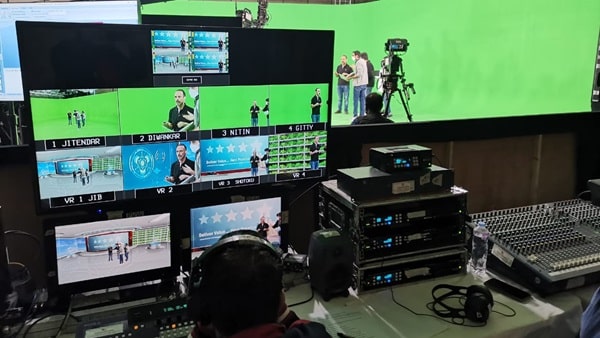 2020 has been challenging because of Covid-19, but Showtime Group quickly responded to the crisis by venturing into virtual production and embracing new technologies early on.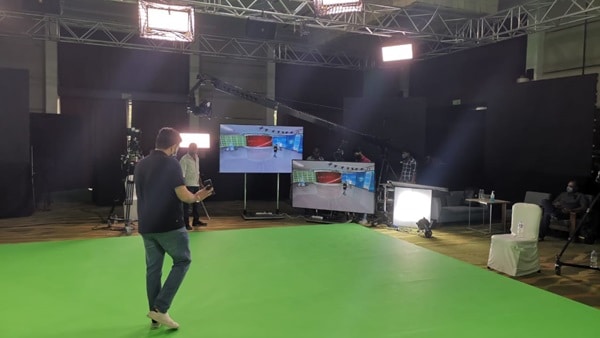 In a recent event held for India's leading automobile manufacturer, Hero MotoCorp, the Showtime Group and their creative partner, Splat Studio, used Vizrt's virtual set and augmented reality production systems – Viz Virtual Studio, Viz Artist, Viz Engine and Viz Arc. Aside from providing the visual storytelling tools for this exciting project, Vizrt also provided set-up, operational and design testing services. Stype kit and Shotoku PTZ tracking solutions were also utilized to achieve a tracked virtual set and AR production.
The event was carried out in a large green-screen studio created by Showtime Group in a five-star hotel in New Delhi. Together with Vizrt, Splat Studio and other vendor partners, Showtime Group did a commendable job of carrying out the production in a week-long project and delivered a virtual national conference that was appreciated by everyone!