Fox Sports Australia Kicks Off Winter Sports Season With Vizrt
Fox Sports has signed a multi-year agreement with Vizrt to use the advanced analysis system, Viz Libero, for its sports productions.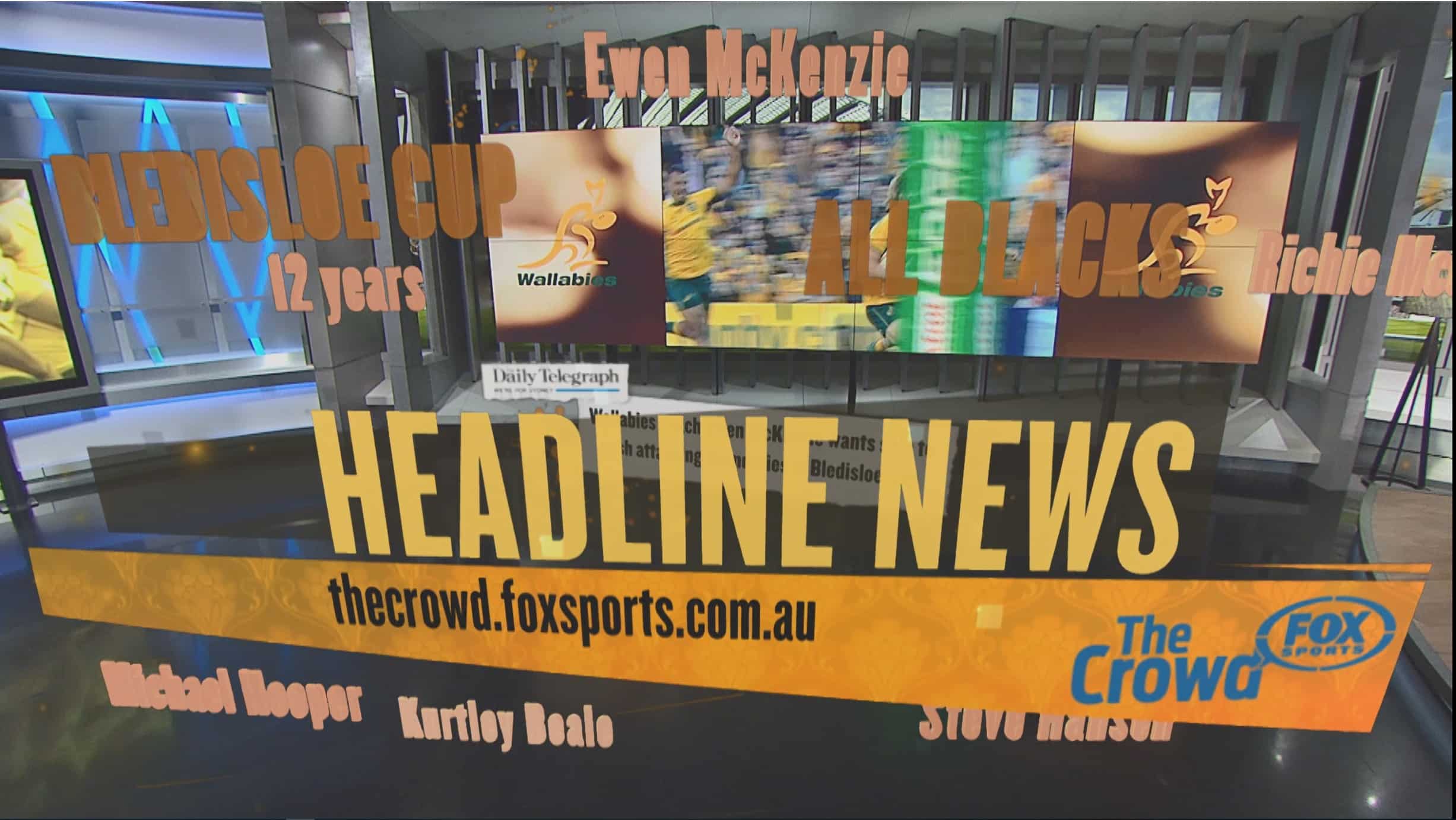 Original article published in SVG.
Fox Sports Australia has previously worked with Vizrt to implement both real-time graphics and augmented reality tools in its productions.
Fox Sport Australia plans to use Viz Libero to provide viewers with unique insights and to visualize tactical nuances as part of their sports coverage. They will utilize Viz Libero across a number of sports including: FOX FOOTY, the recently launched NRL channel, Fox League, Super Rugby and The Rugby Championship, A-League and Socceroos football coverage, as well as its Supercars coverage.
The Viz Libero system will be used for live pre-match analysis to discuss where the game could be won or lost, and for half-time and post-game to highlight the key plays of the game. Viz Libero will also be used for studio shows to provide in-depth analysis on players and team strategy. One of the key features in the studio is Viz Libero's touchscreen application, which allows the presenter to illustrate and explain their opinions on the game.
Fox Sports Australia's internal creative and development teams have customized their own graphics within Vizrt's design application, Viz Artist, to showcase the FOX Sports brand. The designs also feature a number of eye-catching tools including strobe and virtual running.
"The use of Viz Libero gives Fox Sports a way to create new content that not only allows them to make the most of their sports rights, but adds significant value to the viewer as a way of getting insights about their favorite sport."

Michael Namatinia
President, Vizrt APAC
Viz Libero was used earlier this year by Fox Sports in the United States during Super Bowl LI, the largest viewed single sporting event in the world.
Original article published in SVG.