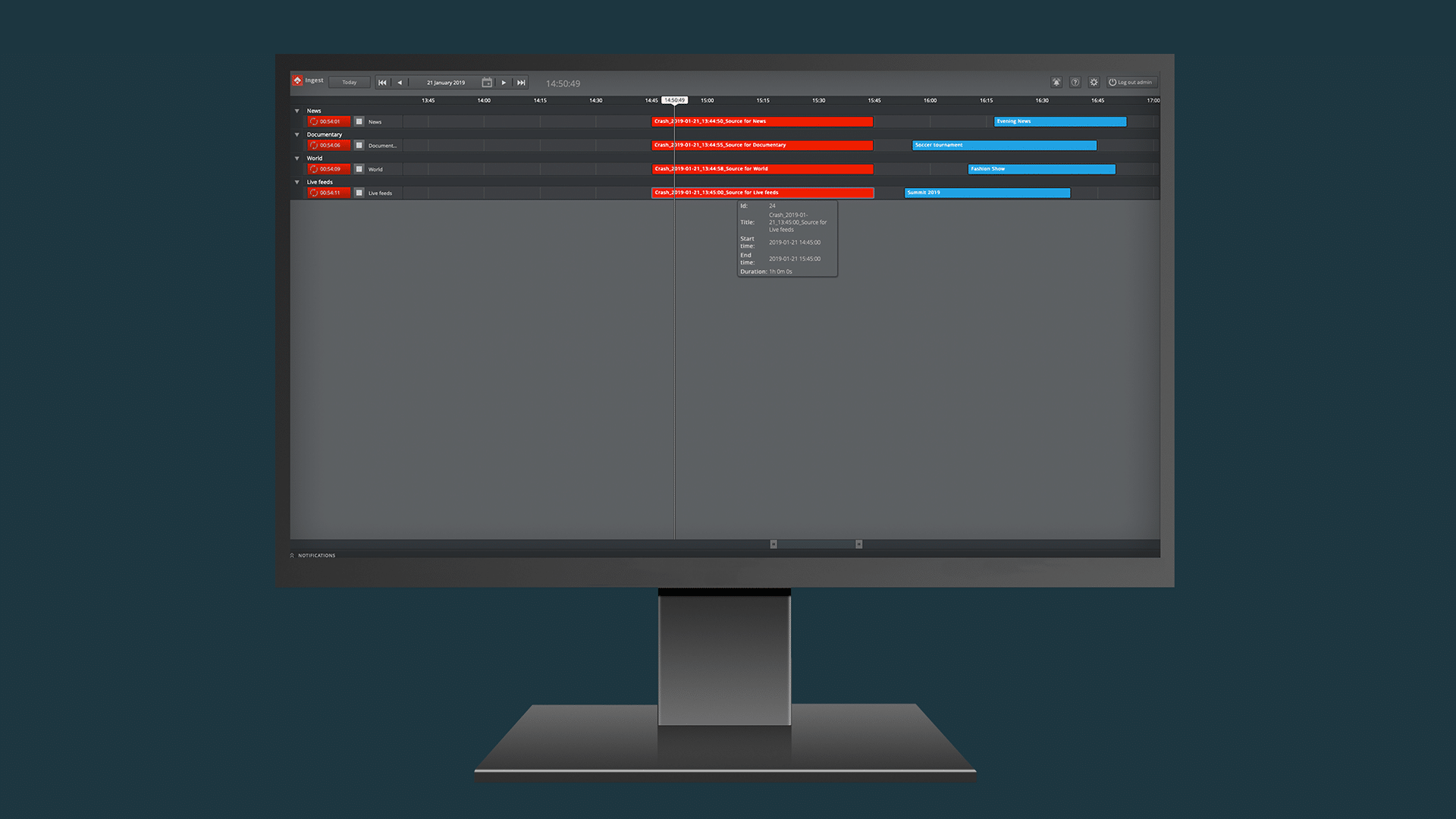 Ingest is our powerful collaborative Ingest application for recording live video streams with Channel Recorder. Ingest can record media on up to four servers simultaneously, and can perform both crash and future-planned recordings. Connected to Channel Recorder, it records media streams as files to a pre-selected destination folder. Ingest can also be connected to Viz One to provide an integrated ingesting application.
Web-based, collaborative control of Channel Recorder
A team can schedule, update and extend planned recordings
Rapidly perform crash recordings for near instant recording, in a single click
View all record devices and recordings in a single view
Optional integration with Viz One for single sign-on and access from Studio
Frame accurate recording
Back-to-back recording (New for 1.1)
Faster communications thanks to push notifications (New for 1.1)
Recording shows warning when license is about to expire (New for 1.1)
New Major Features
Support for Back-to-Back Recordings – Back-to-back recordings provide operators increased flexibility, as they can now schedule a consecutive series of recordings on the same channel. Back-to-back removes any unwanted record padding that previously caused a few seconds of media to be lost. With the new feature, there is a clean transition from one recording to the next, with zero media losses.
Faster Communication – Crash recordings start almost instantly.
New "Wibu" Licensing Mechanism – This enables both local and networked licensing.
For the full release notes please visit the Vizrt FTP site. These release notes can be found under Products/Ingest/Latest Versions.