Join live production experts from Vizrt and Telos in this live webinar covering audio and intercom challenges and solutions for cloud-based live productions. This webinar will give you the opportunity to ask all your audio-related questions and see Vizrt and 3rd party live production tools in action.
What You'll Learn
The common audio and intercom challenges you'll face taking your live productions into the cloud – and how to overcome them
How Telos Infinity VIP enables easy remote collaboration with cloud-based intercom
How Harrison MixBus VBM gives you the power to fully control your audio, from anywhere in the world
How Vizrt's live production tools seamlessly integrate with these tools (and others) through NDI®, connecting your hardware and talent on the ground with your tools in the cloud
Anything else you want to know, with our live Q&A session at the end of the webinar!
Why Join?
Audio and intercom are often overlooked for cloud-based live productions and can be fraught with complications, but perfect audio and communicating in real-time with remote colleagues is essential to creating the best content you possibly can. "Going cloud" brings immense benefits, but poses unique challenges that require different approaches from traditional on-premise setups.
Join this free webinar to fully understand the challenges you'll face when adopting the cloud for live productions, and how to overcome them!
Don't miss out – save your free space today!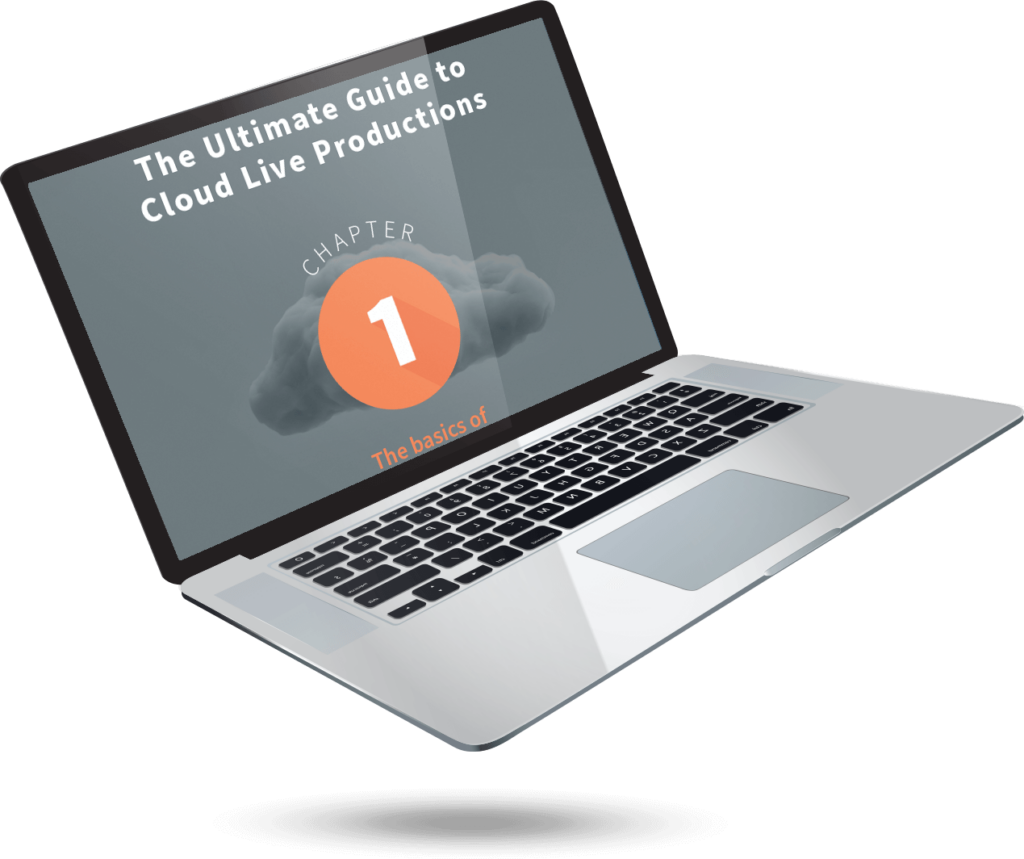 Ultimate Guide to
Cloud Live Productions
Get a comprehensive understanding of cloud live productions with Vizrt's Ultimate Guide. All you need to know about innovative technology for successful live productions. Download now and enhance your live production.