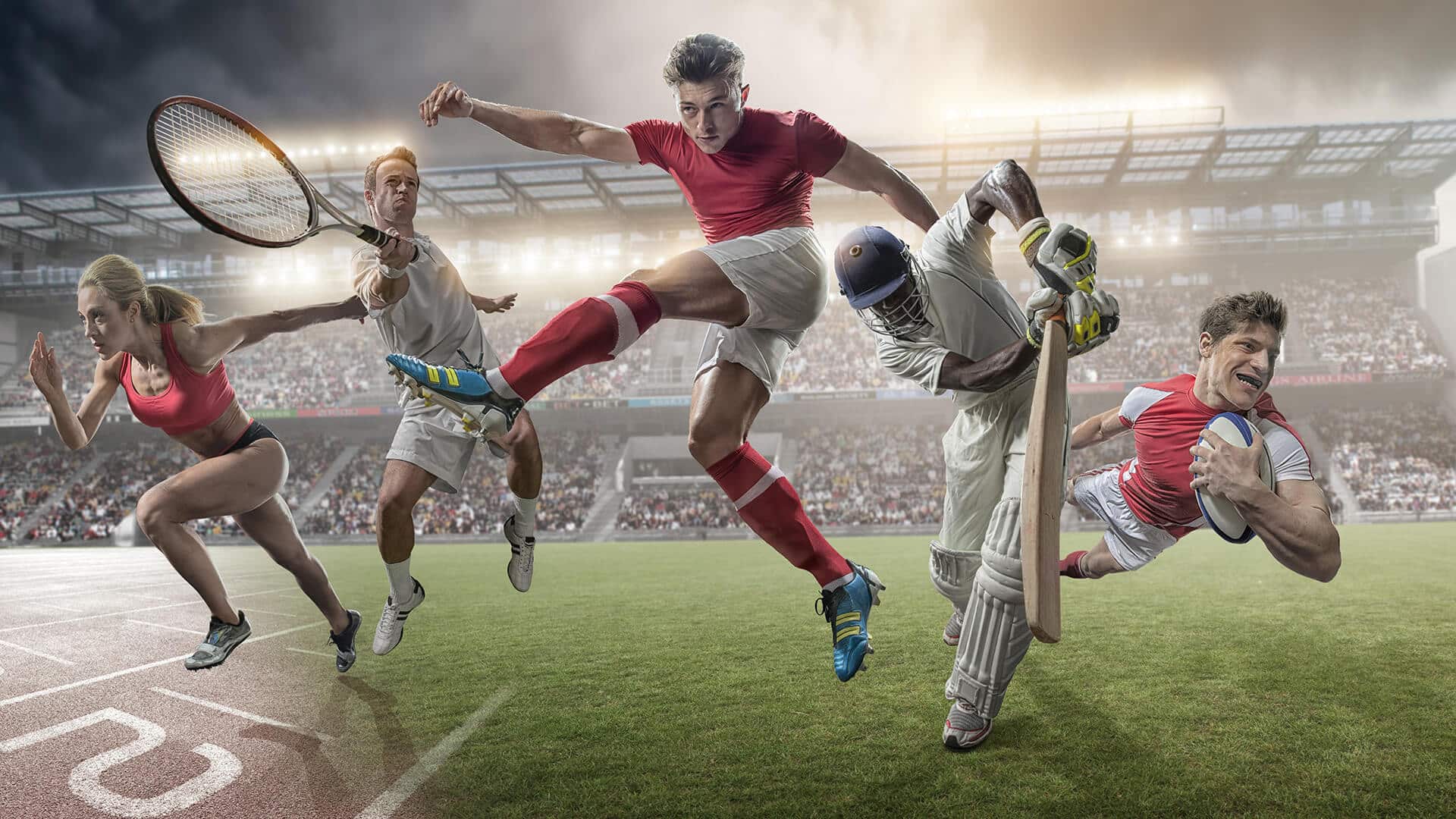 The Sports Demo
Speed Round Week
---
All 3 demos now available on-demand
Learn how to use Viz Libero for your sports analysis, from athletics to football to MMA, with expert Russell Leak. We hope you enjoy these on-demand sports demos. Interested in more? Connect with a Vizrt Specialist today!
Speed Round:
VISUALISING DATA
IN VIZ LIBERO
Data is revolutionizing sports. Did you know that during the 2022 World Cup, each player had 29 individual data points? And the ball had sensors transmitting data 500 times per second? 51% of fans check live stats while watching sports.
How do you visualise key data to create engaging sports broadcasts? In this 30 min session, our expert Russell Leak will demonstrate how you can leverage Viz Libero, the most powerful sports analysis tool, to easily and quickly create data-driven content.
He will show you how to enrich your sports broadcast with different data-graphics to keep your audience engaged. And wrap up with a live Q&A, so come prepared with your questions. Sign up once for access to all the Speed Round webinars in Vizrt's Sports Week.
show less
Speed Round:
ANY SPORT
IN VIZ LIBERO
In volleyball – the libero is the specialist – a unique player who digs in deep to save a ball that no one expected to be saved. The libero in football is the versatile centerback, the sweeper, the playmaker.
In sports broadcasting – Viz Libero is the standout sports analysis platform that helps producers everywhere capture and break down all the dramatic plays to give viewers unique camera angles and perspectives.
We're already gearing up for the Paris Summer Games and what's going to be a bumper year for international football in 2024, with some spectacular new features.
In this webinar – Russell will demonstrate why the latest updates to Viz Libero make it a must-have tool in your analysis arsenal for ANY sport – from athletics to football to MMA.
show less
Speed Round:
END-TO-END
SPORTS PRODUCTION
Sports production is all about creating the ultimate viewing experience. There has never been a more dynamic time to create sports content for viewers using the rapid innovation of interactive broadcast technology and the further enhancement of virtual productions.
We're wrapping up this series with an overview of sports production – whether it's from the truck, studio and in the cloud. Then take your production to the next level with linear and OTT delivery.
Russell will show you how to efficiently set up your end-to-end sports production – from graphics to analysis to AR in studio. And he'll wrap up with a live Q&A. Sign up once for access to Vizrt's Sports Week.
show less