Sky Media uses augmented reality from Vizrt for in-show sponsorships
Sky Media and Sky Sport present the Jeep® Compass in Augmented Reality.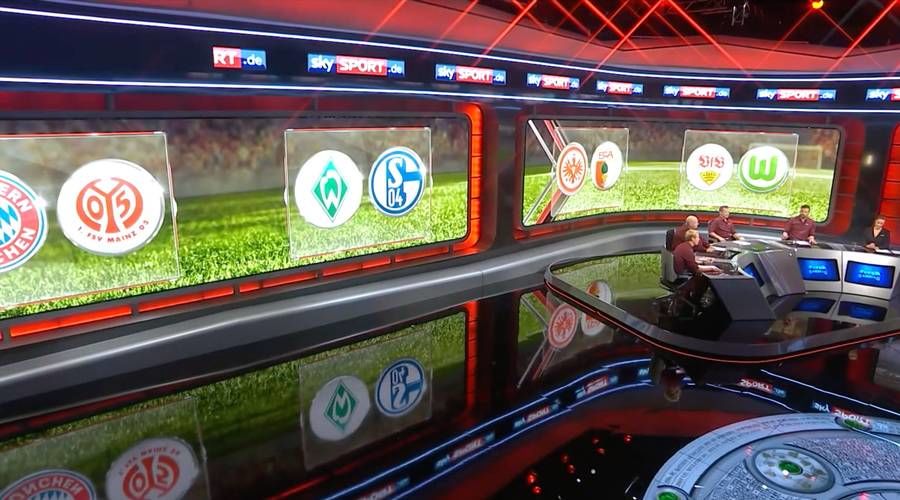 Translated from German.
The Jeep® Compass was innovatively added to the Sky Bundesliga (German football league) studio last Saturday as the first European augmented reality case for an advertising partner in the editorial environment. When the winner of "Sky Game of Life" was announced, show sponsor Jeep was integrated into the program by having an augmented reality version of the vehicle drive from the video wall into the studio.
Sky used state-of-the-art technology from Vizrt and NCAM to implement the augmented reality graphics in conjunction with the LED screen in the new Sky Sport HQ.
Boris Haug, Vice President Product, Brand Solutions & Operations, Sky Media: "Sky Sport HQ offers the best quality through the latest technology and maximum flexibility. The modern presentation of the Jeep Compass in Augmented Reality shows the extensive creative scope, especially for advertising but also editorial innovations can be implemented in our broadcasting center. "
About Sky Sport HQ
All Sky Sport studio broadcasts and conferences are produced at Sky Sport HQ Broadcasting Center. Sky Sport HQ was commissioned in early July 2017. The broadcasting center covers a total area of 4,600 square meters, of which 1,700 square meters are four studios. 50 kilometers of cable have been laid, 1,000 terabytes of storage space are available and up to 76 live signals can be processed simultaneously.
The eye-catcher of the rooms is the LED wall in the main studio: a special design with a length of 35 meters and a height of 2.40 meters on 84 square meters millions of LEDs, the analysis, graphics and studio show. In the middle of the studio a LED floor is fittingly inserted.
About Sky Media
Sky Media is one of the leading multiscreen and digital marketers in Germany. The subsidiary of Sky Deutschland is responsible for the advertising sales of more than 38 exclusive TV channels – including all Sky content as well as 23 partner channels – and the marketing of the mobile service Sky Go, the on-demand service Sky On Demand and the online platforms skysport .de and sky.de.
With a 360-degree offer across all channels – TV, online, mobile, out-of-home – Sky Media sets the standard in the market for eye-catching brand staging and is regarded as one of the most important drivers for the marketing models of the future. More information at www.skymedia.de as well as on Twitter, Facebook and Instagram.