Israel's Channel 13 Opens New Studio in Time for Election Using Vizrt Tools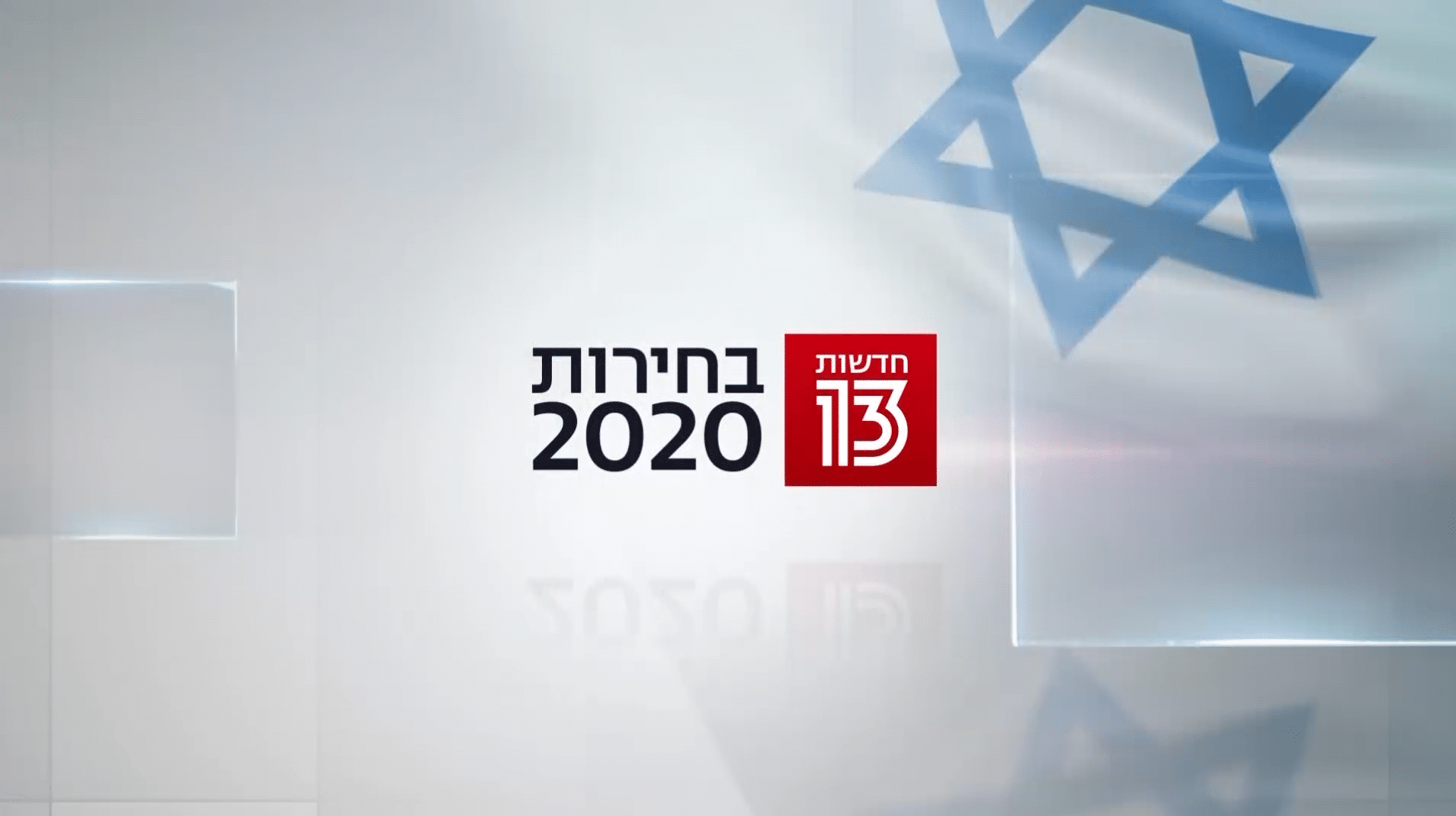 As Israel held its recent election this year, Channel 13 (Reshet 13) was one of the major news channels that covered the event using Vizrt solutions. The news channel successfully built a new studio with a Vizrt workflow just in time for the 2020 Israeli legislative election.
The newly designed studio located in the heart of Jerusalem was launched the day before the election. The installation was done during the period when the COVID-19 pandemic had just started in Israel resulting in delays in the shipment process and a shortened deadline. Vizrt assisted the network during the installation process and provided training ensuring the broadcaster was ready to go live. Despite the tight schedule and a few challenges, Channel 13 managed to successfully go on-air as planned. The project was completed with the help of SegevSport, Vizrt's partner in Israel. They will also provide the on-going support for the system.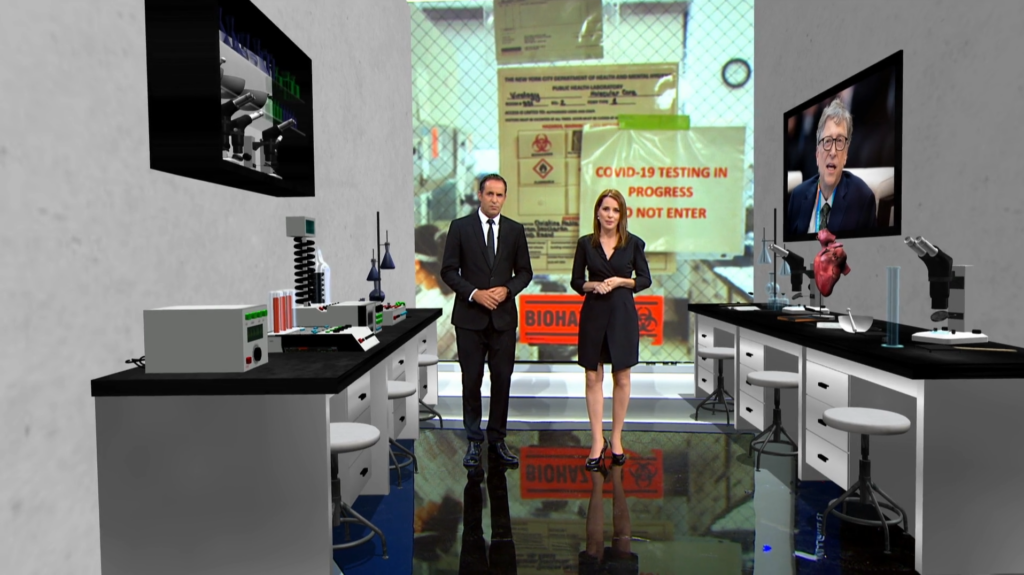 "The project implementation happened during the COVID-19 outbreak and some of the installation and training had to be done remotely. On top of all this, Channel 13 wanted to launch the new studio on the election day which was challenging enough. With the people and technology at Vizrt, we were able to pull it along," he added.
According to Ohad Arbel Carrington, Senior Developer and Main Channel Programmer at Channel 13, the news in Israel has a very special structure to other countries. Hebrew is different from English and other European languages in the way it is written and designed. Instead of being read from left to right, Hebrew is written and read in the opposite direction, from right to left. Because of that, Channel 13 needed to build font and graphic templates that are unique to Israel. Vizrt tools help them do precisely that.
"Viz Pilot Edge made it easier for me to design a form that would be more functional to our editors and more comprehensive to whoever sees it; HTML gives me speed and functionality"

Ohad Arbel Carrington
Senior Developer and Main Channel Programmer at Channel 13
The broadcaster mostly used augmented reality (AR) graphics created by Viz Artist and managed by Viz Virtual Studio to make their election coverage dynamic and visual for their audience. With stunning graphic design, they were able to present the results in an informative yet engaging manner.
Channel 13 wanted to maximize the space of the studio. They installed numerous LED screens in the set to enhance their storytelling. Viz Multiplay provided the flexibility to control their unique set-up that includes a 13-meter videowall made of different moving LED screens which they like to call 'the tiles.' It also controls 'the pillar', a long LED wall which goes from the first floor all the way up to the second floor. Two large square screens which also move and can combine to create one large screen as well as the studio balcony with four 65-inch LED screens capped off this dynamic visual environment. All videowalls and screens are 4 x 4K and are controlled by one single Viz Engine through Viz Multiplay making this a very efficient set-up.
Since Vizrt tools are interoperable, the network did not have any issues connecting with their newsroom computer systems (NRCS), non-linear editing (NLE) tool and other systems they use in their production. The workflow Channel 13 developed lets them create graphics in Viz Artist and effortlessly bring the elements into their NLE. It also lets their operator stationed on the other side of the studio know exactly when to add items into the rundown. With Viz Engine, Viz Multiplay and other systems being well-connected to each other, the network was able to create an efficient production workflow.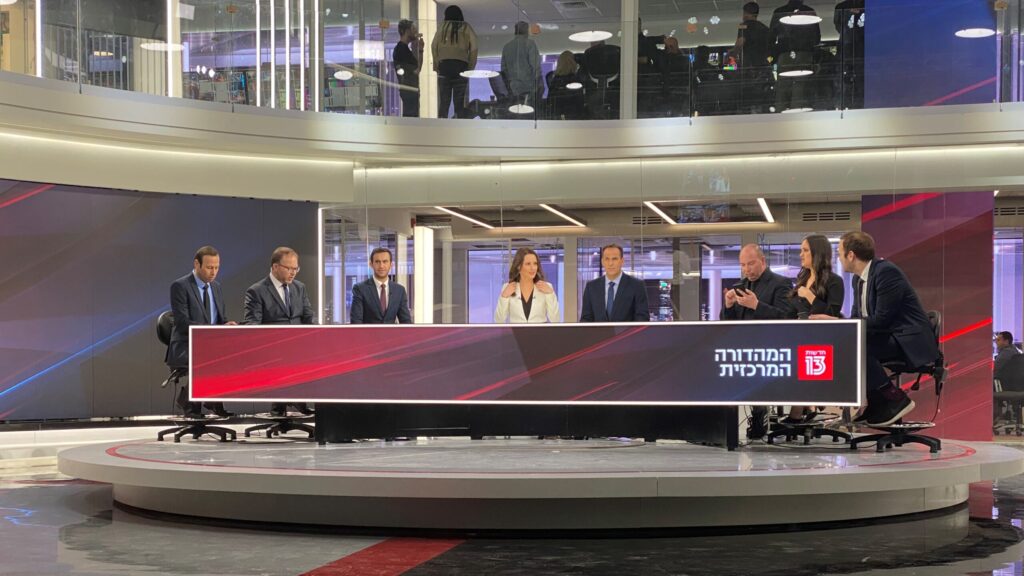 "Using one big system (workflow) is very helpful. Everything we create on the Viz Pilot Edge is there. Everything is very organized"

OR Kasper
Production Head at Channel 13
Channel 13 deployed these Vizrt products in time for the National Election:
With their newly built studio equipped with software-defined visual storytelling (#SDVS) tools from Vizrt, the network has excelled again in providing world class Israeli election coverage.