Vizrt and Octopus
Newsroom synergies to create more stories, better told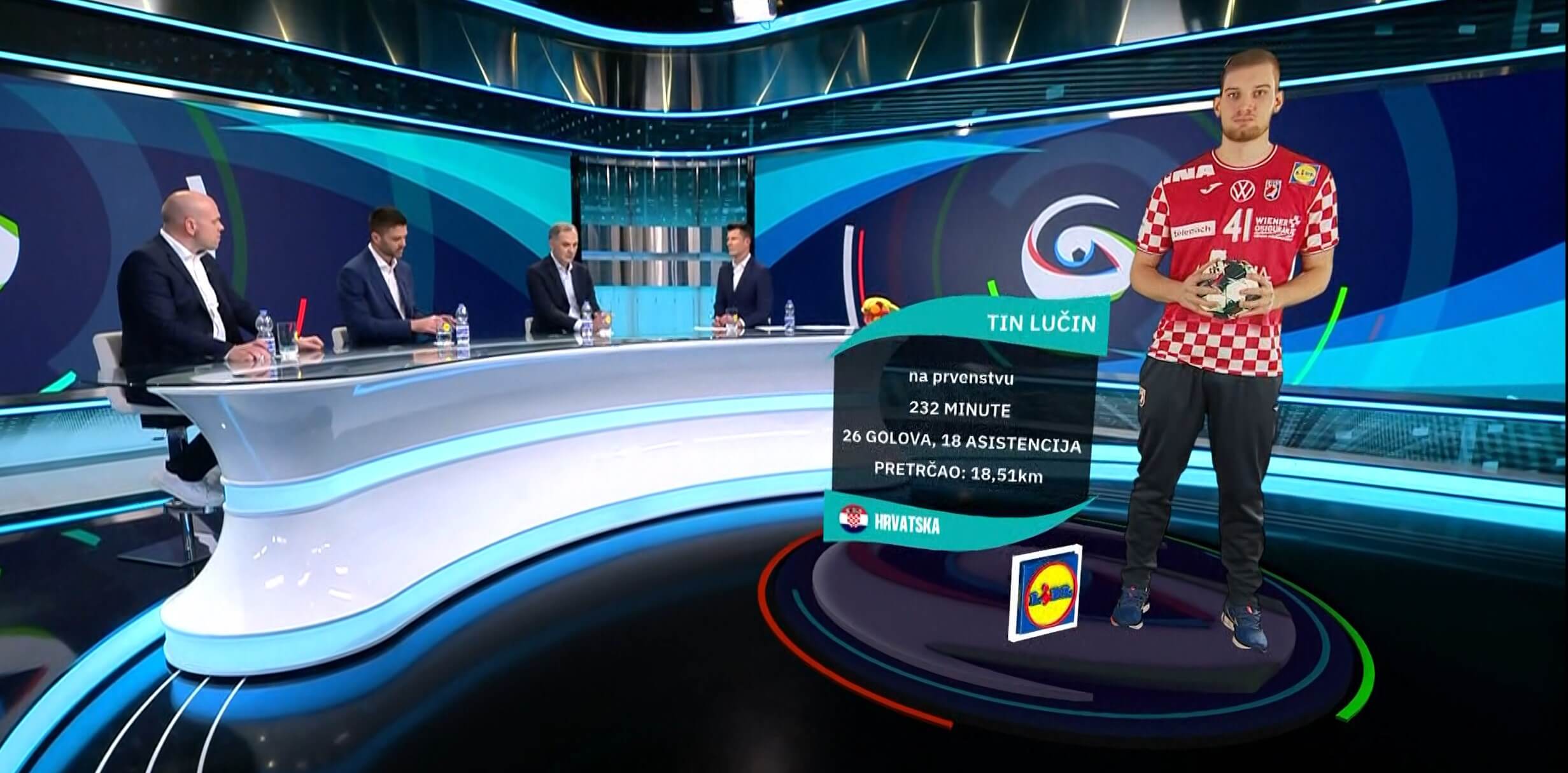 The modern newsroom is a fast, fluid, and flexible environment. To enable creativity, establish efficient production processes, streamline content delivery and prevent workflow disruptions, newsrooms look to futureproof and innovative broadcast technology.
Supporting newsroom workflows has been a core focus for Vizrt since Day 1, and we work closely with our partners, like Octopus, as well as our customers to continuously deepen integrations and address the needs of newsrooms every day.
Viz Pilot Edge and Octopus 11 – Synergized for the modern and flexible newsroom
Viz Pilot Edge is a web-ready and template-based solution created specifically for journalists. The platform is built on HTML technology to facilitate remote web workflows while keeping to the core ethos of newsroom demands. A streamlined and intuitive interface allows you to bring stories to life with amazing graphics and media.
Edit right up to the moment graphics go to air and see the changes automatically reflected in the preview window to confidently produce high quality and error-free bulletins, every time.
Octopus 11 provides a unified news production platform—deployed on-premises or in the cloud—that enables production from anywhere. Octopus news production system modernizes the entire production workflow, whether it is story-centric, rundown-centric, or a hybrid of both.
The platform covers everything from newsgathering to organizing, planning, completing the stories, show preparation, and delivering content ranging from news to entertainment shows to sporting events.
Stronger together
The tight integration between Viz Pilot Edge and the Octopus NRCS provides for the efficient management and delivery of graphics, multimedia, and studio automation. These unique workflows speed up all types of live and pre-recorded broadcasting operations including news, webTV, sports, and esports.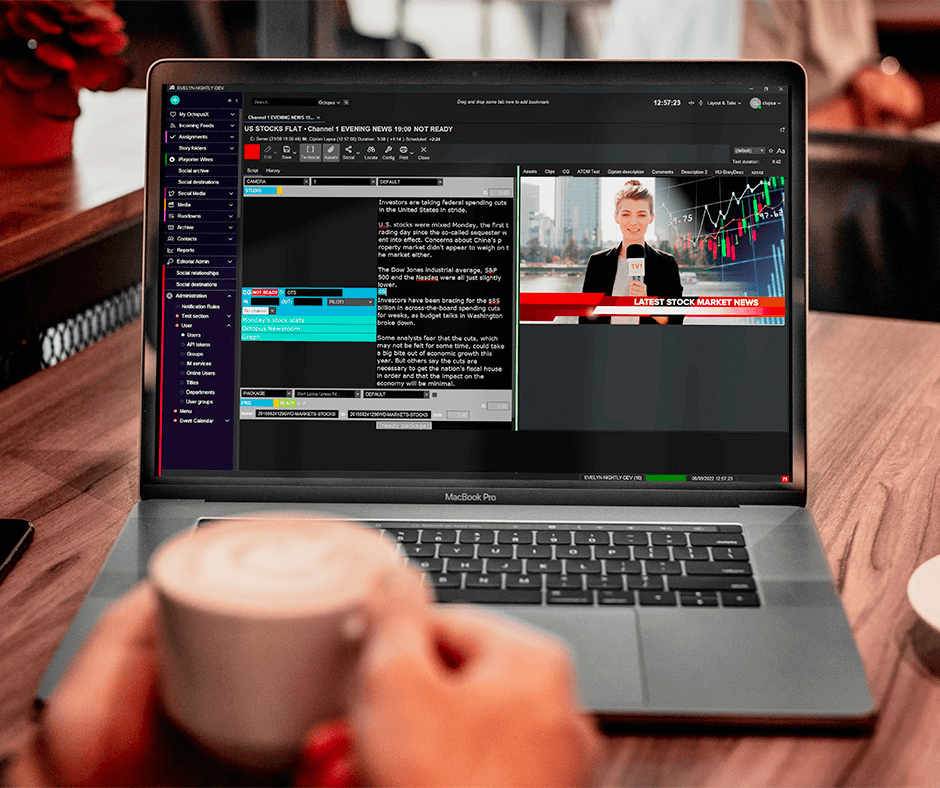 Key integrations for a more dynamic news production workflow
Direct Integrations
Users can directly interact with graphics, clips, and automation with the flexible Octopus 11 architecture which helps newsrooms integrate directly with various Vizrt products. This means users can natively view content in the rundown view from the Octopus interface.
This innovative approach fuels efficiency and reduces pressure points in the workflow.
Two-Click Graphic Creation
Integration with Viz Pilot Edge enables the Quick CG's workflow which propels the creation of graphics in a few clicks or via a shortcut. Journalists can directly add graphics to the script to display information such as names and designations of interviewees, show a relevant tweet or Facebook post.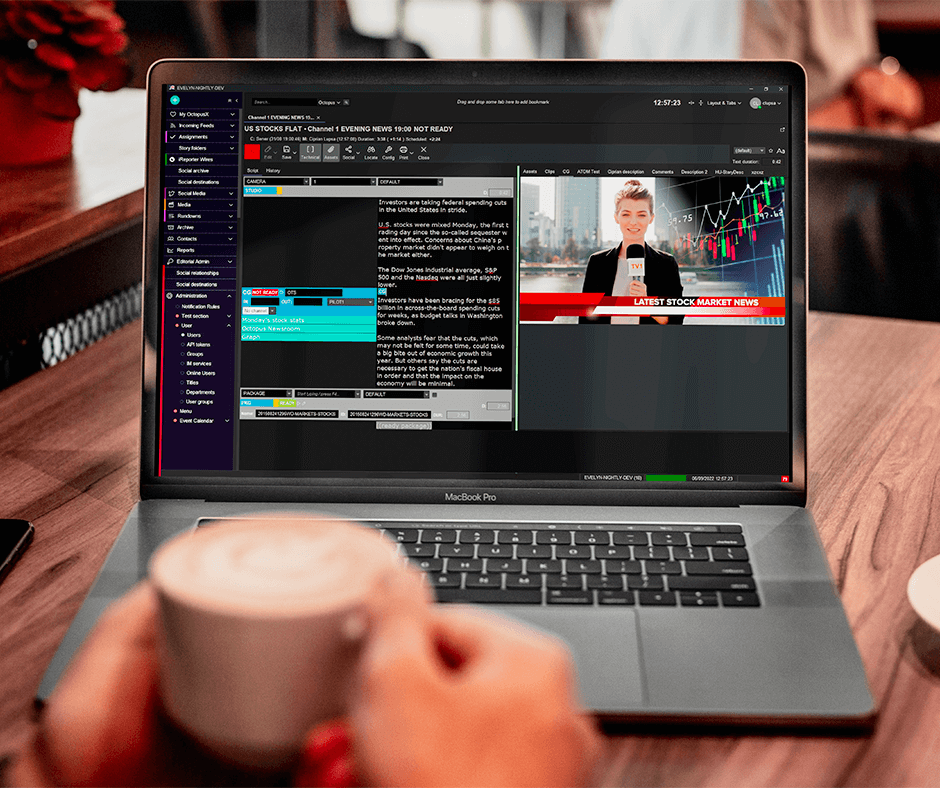 It is also possible to natively add and preview the graphics within a rundown, or in story folders, to review, alongside checking for typos. Moreover, Octopus 11 offers users matching results from a database of contacts with predefined CG lines like name and designation, it's enough to simply start typing a name. Therefore, typos are greatly reduced as the correct version of the name populates each time, handing full control to users, even on the fly.
"Modern newsroom users who rely on web and remote workflows will find the HTML5-based Viz Pilot Edge easy to use with the Octopus news production system which is built with native HTML 5 support."
Automation Advancements
Using automation for operational efficiency and newsroom productivity is increasing. To support this workflow, the Octopus system integrates with the Viz Mosart studio automation platform to allow production from a scripted environment. With this MOS-driven connection, journalists can handle multiple activities at the studio from their newsroom system.
Viz Mosart represents the best of flexible and simplified automated operations with advanced device control in both live and pre-recorded productions. Users can easily trigger templates, previously prepared in Viz Mosart, to control studio elements such as lighting, camera positions, audio, graphics and more.
The integration with Octopus also facilitates fast changes as users can easily add automation templates to story elements and make adjustments, such as moving the camera positions, from the rundown view without running the plug-in.
The unique Vizrt and Octopus plug-in-less approach permits users to perform all these workflows natively from the main interface, without having to launch these systems in parallel. Additionally, this integration ensures quality and speed while minimizing errors and cutting operating costs.
"We have a very productive and enduring partnership with Vizrt. Simplicity, efficiency and speed in the newsroom combine effortlessly when the world leader in broadcast graphics partners with a strong newsroom computer system provider right on the front line of modern newsroom systems. Together, we are a more powerful option for our customers. Octopus Newsroom and Vizrt have a shared purpose and vision to create products and workflows that enable users to work more efficiently, and collaboratively to better engage viewers."

Milan Varga
Product Manager at Octopus Newsroom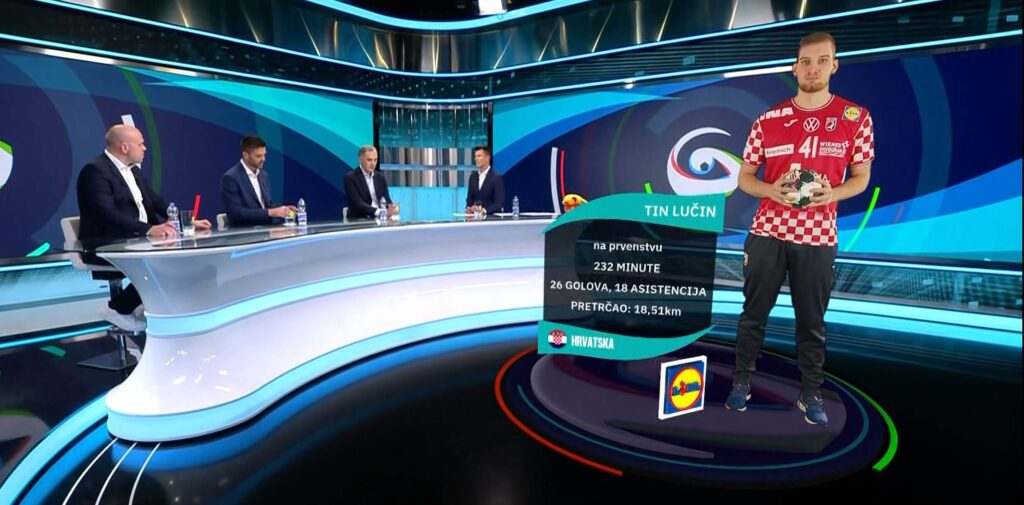 Future-proofing the RTL Croatia newsroom
RTL Croatia is a Croatian commercial free-to-air television network that was launched on 30 April 2004. The network broadcasts 3 daily news programs, with Viz Pilot Edge and Octopus as the backbone newsroom tools, including the primetime RTL Danas which routinely tops ratings as the most watched news show (18 – 49 demographic) in Croatia.*
Vizrt came into the picture in 2019, when RTL Croatia began transitioning from SD to HD broadcasting. They were looking for a solution that was able to support their growing needs.
"Our graphics system was outdated, had only SD capabilities and was disconnected from the newsroom system so all the data was imported or copied manually. It was also crucial for us to have automatic triggering of lower thirds, which are our most used daily graphics in news, so we switched to Viz Pilot Edge and Octopus," said Stjepan Hranilović, Head of News Graphics.
"What also attracted us, was the entire Vizrt system, especially AR graphics and automation. Currently, up to 80% of our news programming is automated."
RTL Croatia also put workflow diversity, system capabilities and implementation time as core deliverables in its broadcast technology evaluation process. And, with Vizrt, it has a strong, reliable partner that understands objectives and requirements, and how to achieve them.
"Vizrt listens and has implemented the features that we asked for," said Stjepan.
Read the case study for more on the benefits observed by RTL Croatia, including training and onboarding efficiency.
Vizrt solutions used at RTL Croatia