Remote Production and Cloud
Best of breed workflows now available in the cloud, on premises or hybrid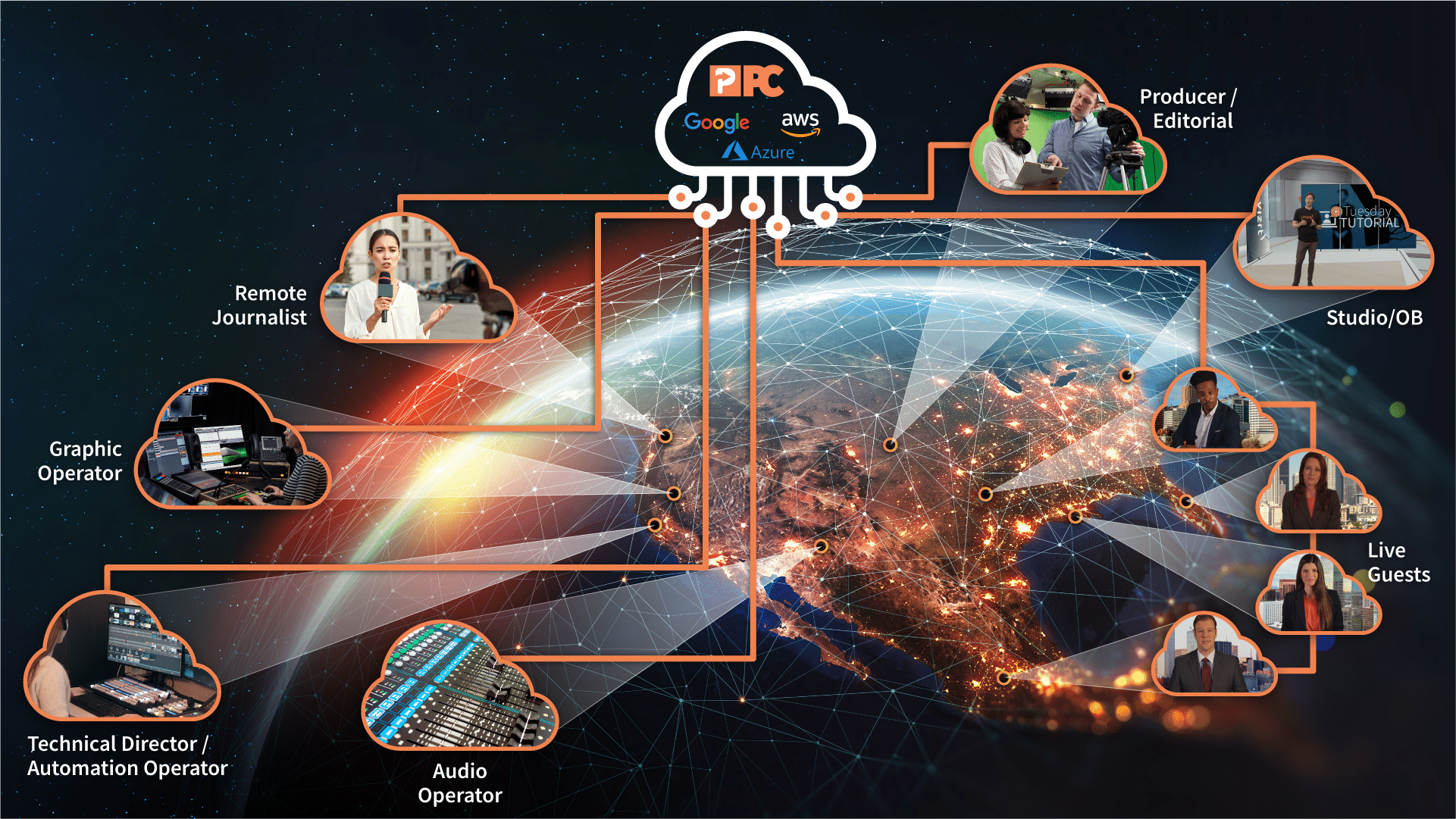 Live production is often an intense mix of production skills, creative vision, and technology, where reliability, flexibility and being able to adapt at scale are paramount. In such an intense arena, Vizrt innovation also flourishes, particularly around cloud and remote workflows.
We are ideally placed to help our customers bring stories to air in pioneering new ways, backed by our deep experience of cloud production, strong partnerships with cloud service providers and class leading NDI and IP-native Viz workflows.
Here are a few of the cutting-edge activities we have been delighted to support our customers with.
"Having the ability to leverage this scalable platform to work the way we want is very empowering"

Lewis Smithingham
Director of Creative Solutions, Media.Monks
"We made Live Production in the cloud a reality to increase flexibility and reduce risk at the same time. Now, broadcasters can spin up and down capacity according to their needs and at pace – and can rethink their approach to the traditional control room."

Petter Ole Jakobsen
co-founder and Chief Innovation Officer for Vizrt