Viz Vectar Plus Operator Certification
Become a Certified Viz Vectar Plus Operator!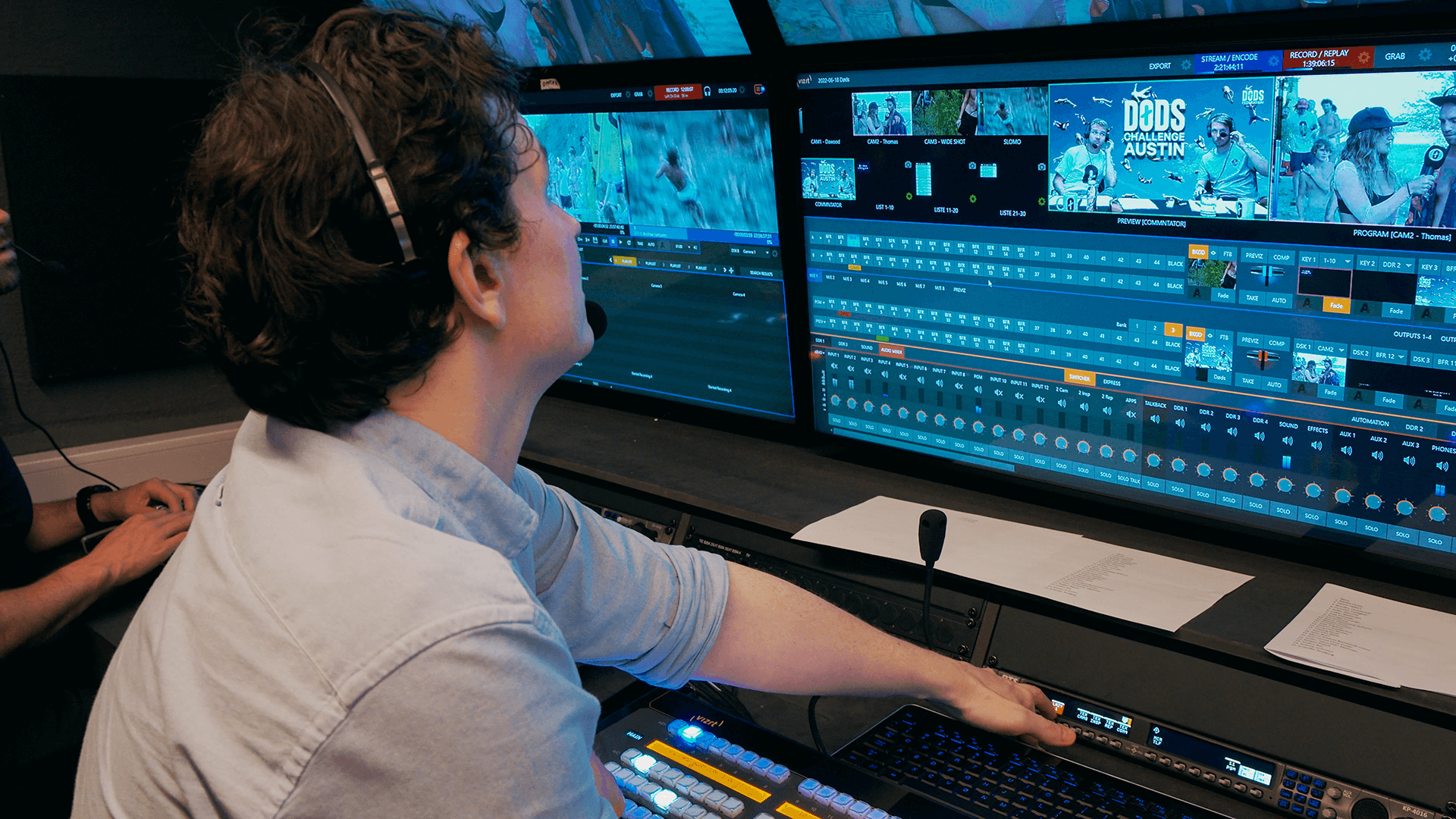 Exam Description
The Viz Vectar Plus Operator Exam was developed by Vizrt's top professionals to meet broadcasters' requirements for highly skilled vision mixer/video switcher operators.
Vizrt offers free in-depth training on Viz Vectar Plus, from the basic essentials through to advanced operation. If you haven't already done so, please enroll on the free course to ensure you're ready for the exam.
This online exam evaluates the proficiency of how to operate a Viz Vectar Plus in live production for switching transitions, keying, playback, automation, and remote control. Successfully completing this exam will demonstrate your working knowledge and expertise of Viz Vectar Plus workflow.
A result with a grade of 80% or higher will pass this exam, and you have 3 attempts to pass. The test will be 50 questions from a randomly chosen pool of multiple choice questions and you will have a 90 minute time limit to complete this exam. The exam must be completed in one session; if you leave the exam, it will be closed and you will need to restart a new exam.
When you enroll, you will have 30 days to complete this exam. The price to take the exam is USD $150.
Exam Objectives
This online exam requires knowledge in the following areas.
Live production setup which includes workspace definitions, multiviewer configurations, inputs/outputs LivePanel Builder in IsoPreview and desktop.
Sources provides information on inputs, outputs and audio set up.
Live production overview on Switcher, Downstream Keyers, Transitions, LiveMatte, Creating Transition Effects and NDI Output Router.
Media Playback reviews DDR's, Sound Player and Buffers.
Mix effect buses to review Mix/Effect Modes, Creating DVE effects, and COMP Bin.
Import/Export of media.
Recording and Streaming along with configuring stream and encode.
Automation & remote control includes Macros & Automation, enhanced macros, LivePanel and scoreboard.
Backup and restore session.
Hardware review of Control Surface Operation.
Viz Vectar Plus External Apps – Live Call Connect and Audio Connect VST Plugin.
Certificate
By completing/passing this course, you will attain the certificate Training Diploma.