The perfect production tools to captivate audiences
Entertainment programmes need to bring the excitement from the live stage to viewers at home in an easy and cost-effective way. Vizrt's tools provide an end-to-end workflow for producing live shows with engaging content that enhances the experience for viewers. Media companies get content to air faster, achieve consistency of production, publish to all platforms, all with eye-grabbing graphics.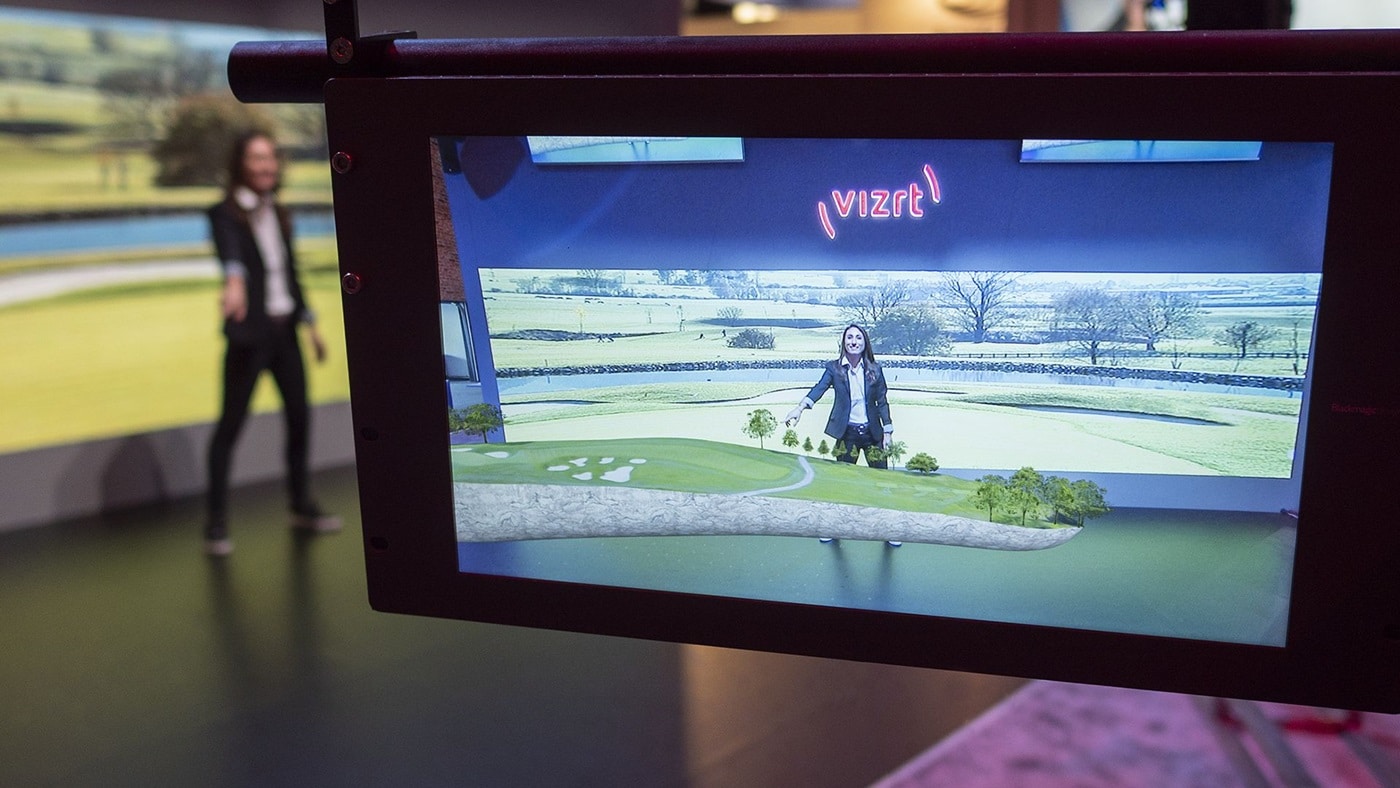 The right tools for any production
Bring the excitement of your game show, live talk show, music event, or pre-recorded entertainment programs to your audience with Vizrt's live production tools. Control rooms benefit from an automation system that has a single interface controlling live data-driven graphics, video, studio cameras, audio, and sources, allowing the production staff to focus on content quality. In the studio, virtual sets and immersive graphics are used to illustrate any topic and give the studio space and the added flexibility to easily change sets or themes between shows. Interactive video walls provide presenters and show contestants a tactile game experience, while viewers from home can join in through live social media integrations.
Live graphics

Entertainment media companies need to create a lot of different content with minimal investment that still stands out in a crowded marketplace. Virtual sets make the most of limited studio space by creating virtual environments that can be easily changed for each show but that retain perfect branding. Augmented reality graphics impress audiences while adding valuable info about the event. Interactive video walls provide presenters and show contestants a tactile game experience, as well as providing a visually compelling background for the studio.
Read more
Automation

Vizrt's Viz Mosart studio automation enables complex studio productions to be executed flawlessly with the same or, usually, fewer staff. Once the show goes live into production, Viz Mosart and the Viz One MAM system collaborate to automatically create individual clips from the live show that can be automatically published out to the website or onto social media platforms.


With Vizrt's tools you can have the whole production workflow on one platform. This enables a smooth broadcast process that is easy-to-use for everyone involved, giving you confidence to explore more options of entertaining your audience.
Read less