A dynamic solution, for a dynamic newsroom: Sky News Arabia sets up studio automation with Vizrt
Long-time Vizrt client Sky News Arabia adopts market-leading studio automation software Viz Mosart as it moves away from a manual process-based approach in its newsroom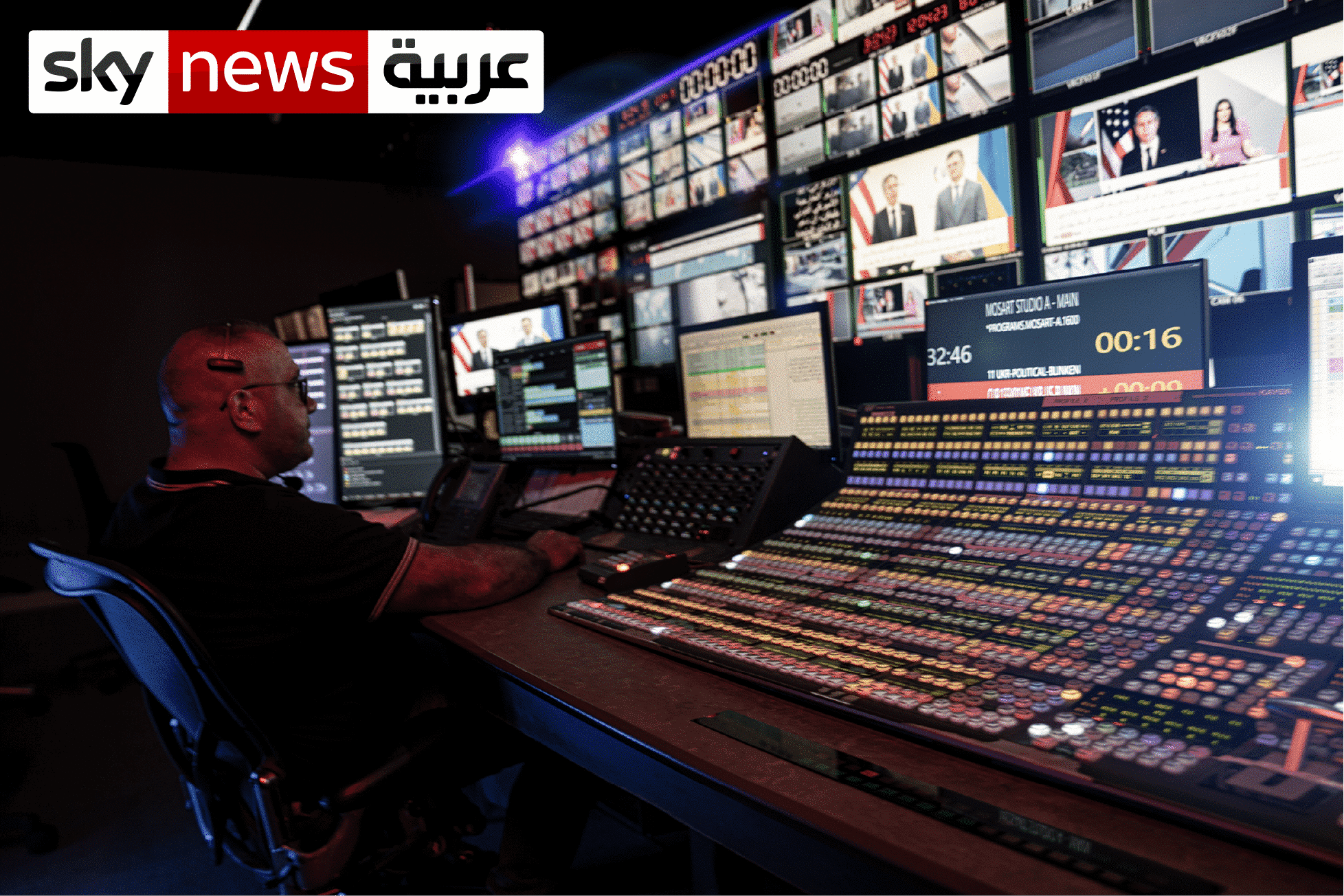 Driving efficiency and simplifying workflows were the primary factors behind Sky News Arabia's decision to adopt Vizrt's Viz Mosart automation software; a project that would see the team go on to win the Broadcast Project of the Year ASBU Broadcast Pro ME award for excellence and innovation in the Media and Entertainment industry.
The development marks a further continuation of a long relationship between the successful news broadcaster and Vizrt. Sky News Arabia uses multiple products from the Vizrt product portfolio at its studios in Abu Dhabi, including Viz Trio for CG graphics, Viz World for maps, Viz Artist for graphics design, Viz Arc for augmented reality (AR) graphics, and Viz Engine for graphics rendering and playout.
Studio automation had been on the radar of the Sky News Arabia team for some time before the addition of Viz Mosart. As a broadcaster who is always keen to push the envelope and embrace new technologies, Sky News Arabia was aware that evolving its newsroom from entirely manual processes could yield serious improvements in efficiency.
Suresh Kumar, Director of Technology at Sky News Arabia, recalls: "When we first investigated studio automation, we realized it wasn't really used in the United Arab Emirates (UAE) region where our headquarters are based, so we did not have a frame of reference. Our workflows are more complex than many broadcasters in other regions, with the need for multiple language broadcasts of the same content. We like to tackle technical challenges, so while some studios may adapt their workflows to suit studio automation, we wanted to adapt the studio automation system to our existing workflows instead".
"We have a very dynamic newsroom… we need to be prepared for last-minute changes "
Suresh Kumar, Director of Technology at Sky News Arabia
In particular, the studio automation system needed to be supportive of changes to content right up to the point of distribution. "We have a very dynamic newsroom and given the nature of the business, we need to be prepared for last-minute changes," says Kumar.
Integration and preparation
Ultimately, several factors pushed the team in the direction of newsroom studio automation, and Viz Mosart in particular. Above all – and in line with a long-term policy to improve program quality and reduce errors – it wanted to enhance the consistency of their output.
Secondly, its existing use of Vizrt products meant staff had familiarity with the brand and there would be a reduced need for preparatory training. Thirdly, the team had the opportunity to see that Viz Mosart was being used effectively by other companies in the Sky group, including Sky Italia and Sky Deutschland.
And finally, Viz Mosart revealed itself to be flexible and intuitive, and supportive of easy integration with other key systems, such as the Avid iNews Newsroom Control System (NRCS).
"… the entire integration process was seamless"
Varoujan Joulfayan, Head of Creative at Sky News Arabia
Varoujan Joulfayan, Head of Creative at Sky News Arabia, explains: "With our existing Vizrt ecosystem, it was really a 'no-brainer' to adopt Viz Mosart as well. And so it proved as the entire integration process was seamless."
As a result, Viz Mosart is now being used to automate a wide variety of key studio systems, including the aforementioned Avid iNews NRCS, a Grass Valley Kayenne vision mixer, an Avid FastServe playout server and a Miranda NV9000 video router controller.
The system is also integrated with existing Vizrt equipment including Viz Pilot – which helps journalists to create, manage and deliver high volumes of content – and Vizrt Graphic Hub for management and access to all of Sky News Arabia's Vizrt graphics resources.
With the Sky News Arabia team working 24/7, minimizing training requirements and any interruptions to normal operations during the overhaul were priority concerns. "There were a few sessions for our engineers in the run-up to the installation, but most of the training was completed before we went on-air," says Kumar. "And that was very important because we needed to begin broadcasting with the system in a very confident way with all our staff feeling comfortable about it."
"We worked very hard with our editorial, engineering, and studio operations teams so that everyone was up to speed with the system and could start working with it from day one," adds Joulfayan.
In fact, so smooth was the entire process that a project originally estimated to take a full six months was completed in half the time. In a further indication of its sense of confidence in the system, the team at Sky News Arabia also went on-air with Viz Mosart for 24/7 live productions a week ahead of schedule – with no errors encountered.
"It gives us pride to have accomplished this project effectively, and in such a short time frame," says Wissam Ayoub, Director of Studio Operations at Sky News Arabia. "The fact that we have a great team here – including our engineers, producers, and presenters – and could call on the assistance of the Vizrt Customer Success team (Support and Pre-Sales) made a massive difference in completing this project – not just to schedule, but ahead of time."
Efficiency and consistency
Along with improving consistency, one of the key objectives of the automation project was to make Sky News Arabia more cost-efficient and allow it to use staff members in a more targeted way. This goal was certainly satisfied, with the Sky News Arabia team calculating that its use of Viz Mosart has reduced operational costs by more than 40% – firmly in line with expectations.
Viz Mosart
has reduced
operational costs
by more than
As much as the production teams have noticed the benefits of Viz Mosart, the studio automation is also delivering improvements for viewers. "If we start with the log produced by the operations team, then we can clearly see that the number of errors has been reduced by a significant percentage," says Joulfayan. "You're removing the human error factor, which means a lot of variables are taken out of the picture altogether. That's great for viewers."
It also means that the look, feel, and content of the shows can be more consistent than ever. "We do have a very acute focus on maintaining the quality of our shows," says Ayoub. "We know from our own research that our viewers are accustomed to seeing things presented within the same style and high level of quality that they have become used to, and they do value that kind of consistency in our production. Maintaining that becomes much easier when you are using Viz Mosart."
Moreover, while some skepticism on behalf of staff is inevitable when major infrastructural changes occur, the benefits of the system quickly became apparent to the entire team.
"Our operators have really found the system easy to use"
Wissam Ayoub, Director of Studio Operations at Sky News Arabia
Notes Kumar: "After deployment and training, everyone could see how beneficial the system is in maintaining consistency and so they value it a lot. Of course, there are different ways of working with it – the editorial team, for example, doesn't interact with it in as technical a manner as the engineers – but everyone can recognize its value."
Ayoub adds: "Our operators have really found the system easy to use. Everything is in front of you and there is a very appealing, intuitive user interface. So, all of that has helped considerably in making this project a success."
Working with Vizrt
The Sky News Arabia creative and technical teams are also full of praise for Vizrt, highlighting the effectiveness of its Support and Pre-Sales functions, as well as its responsiveness to feedback and suggestions for improvements. "There is definitely a very strong team feeling working with Vizrt and a sense that 'our success is their success'. That really makes a difference when you are on-air 24/7 and need to feel completely confident in your technology and workflows," says Joulfayan.
And with Viz University (and Viz Minute videos) helping Sky News Arabia's graphic designers to stay up to date with the latest innovations, it's very much an ongoing collaboration. "We wanted a studio automation platform that was dynamic and efficient, and a supplier that is enthusiastic and wants to make sure we extract the maximum value from our system – and that's exactly what we got with Viz Mosart," concludes Kumar.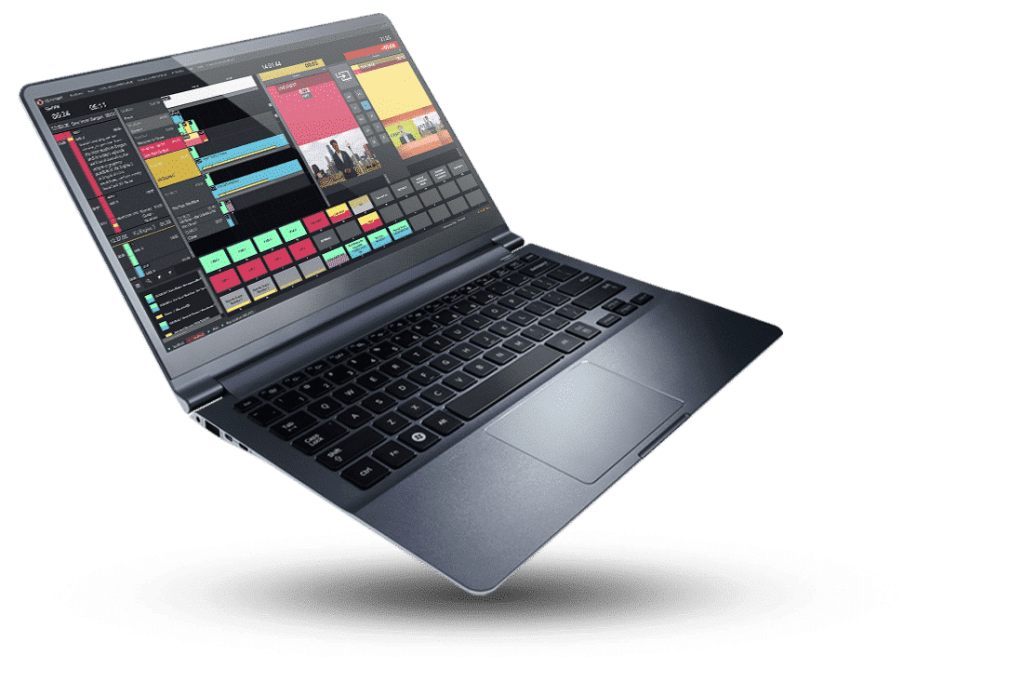 Revolutionize Your Live Productions:
Unlocking Three Surprising Benefits of Automation