Buckinghamshire New University teaches tomorrow's media professionals with Vizrt
Students learn with the same tools as the professionals to give them an edge when entering the demanding media job market.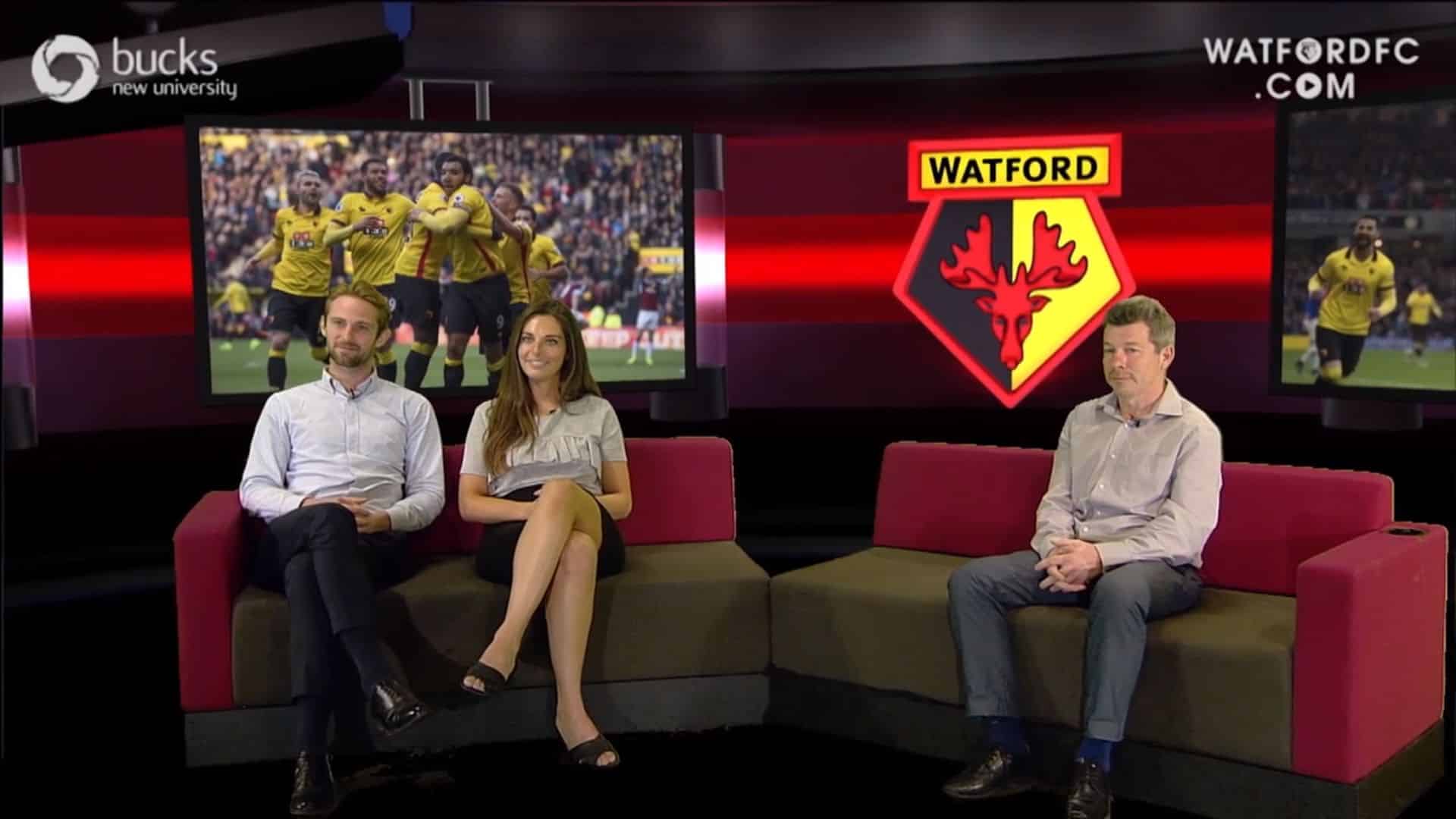 To prepare students for a career in media production, Bucks New University took the step to become one of first academic institutes in the UK to have Vizrt software installed at their premises. The goal was to have professional-level graphics, operating software and a green screen studio where the students can learn how to do live TV productions. The University chose Vizrt to provide the software and hardware, giving students a unique opportunity to learn using the same tools as all the major UK broadcasters.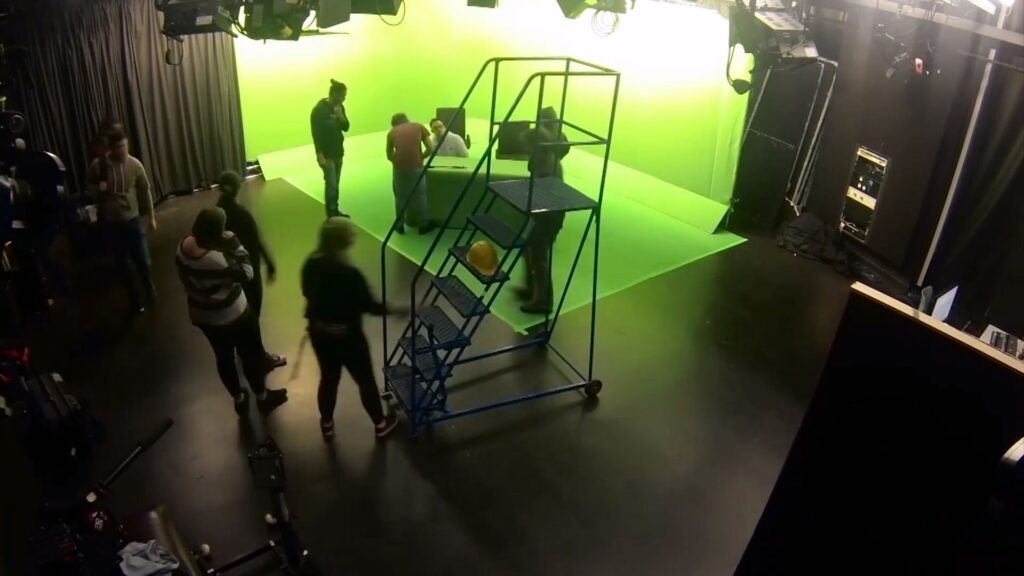 The Bucks New University studio has 6 Viz Engines for rendering real-time 3D graphics, virtual sets (VS), and augmented reality (AR) graphics. They use Viz Trio to operate the graphics during the live productions. Vizrt partner Motion Analysis provides tracking for the VS and AR graphics. Bucks New University also has 10 Viz Artist licenses with which students learn how to design and create graphics for their live TV productions.
Watford FC studio One show that stands out is the Hornets Show–a monthly production for Watford FC. This show recaps Watford football games and shares statistics for its fans and followers. The students have created a virtual set with AR graphics, lower thirds and stats table. They are also using Viz Trio to operate the graphics during the live production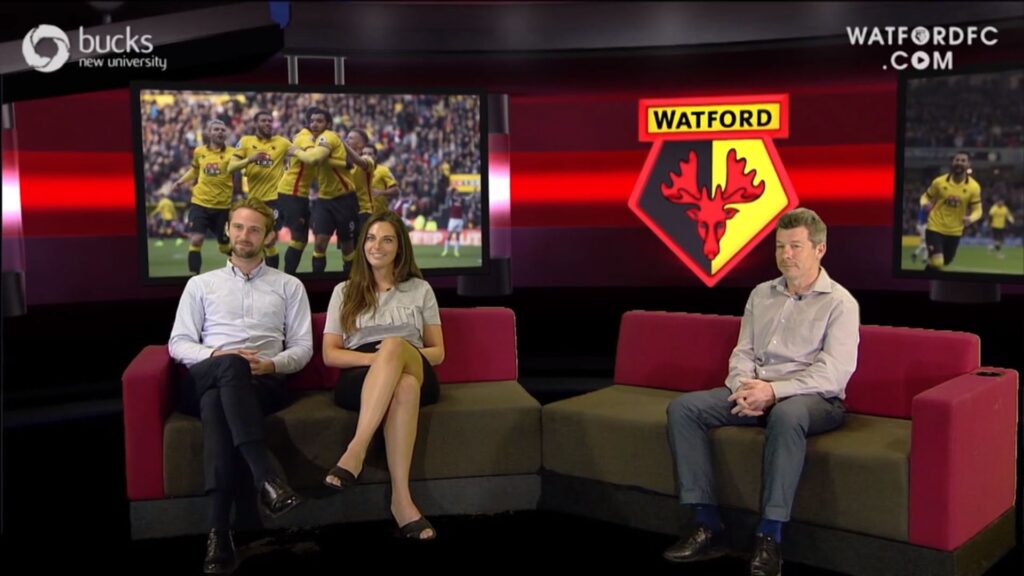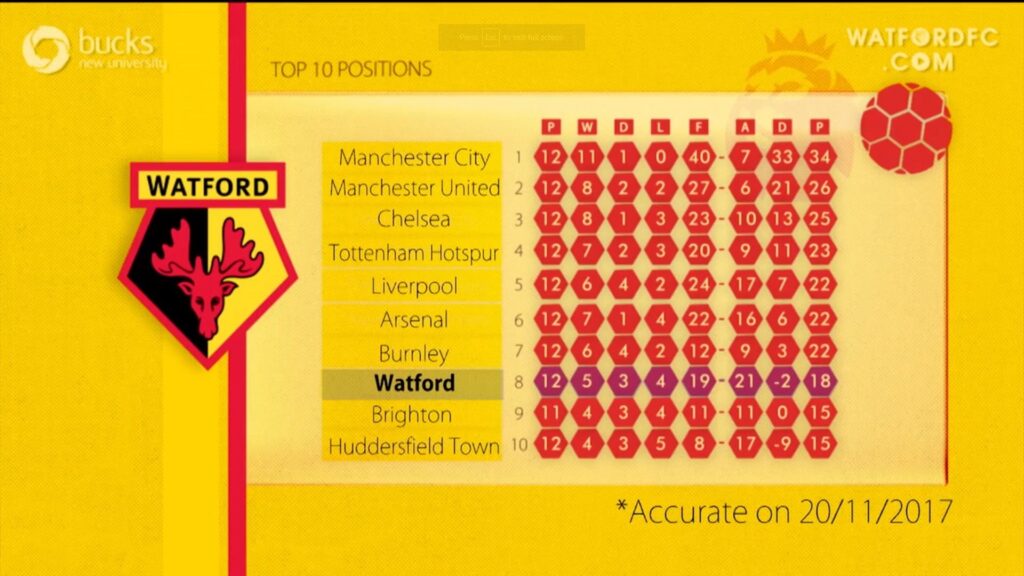 Bucks New University always strives to help the students be more competitive in the job market. Stephen Partridge, head of Media & Creative Industries, is very proud to say that with Vizrt, along with other vendors providing tools for students "they have achieved 95% employability". Bucks New University graduates are now working at Deltatre, CCTV, Telegenic and help produce popular sports shows for UK broadcasters.
"To have received skills in areas that are quite unique to us, something that is not a common skill amongst people our age, definitely sets us a bit ahead," said Katie Bannock, an animation and visual effects student.

"Vizrt is proud to take part in the academic world and even more so to help students in the future media career, said Mark Pizzey, Vizrt UK's key account manager. "This collaboration shows a unique way Vizrt can be used in a University for both educational and broadcast purposes."