NDI® and TriCaster® Keep London Guildhall Playing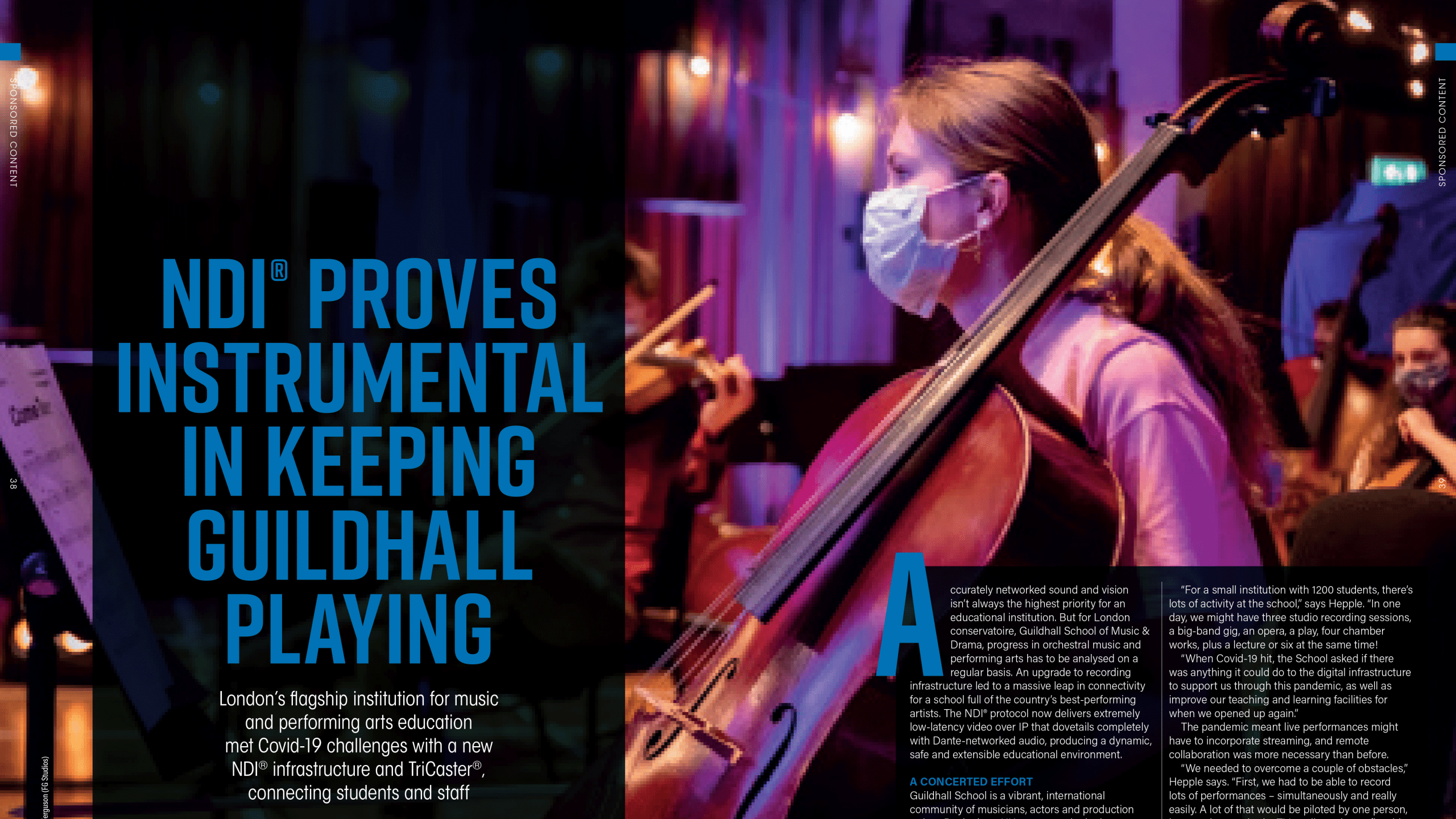 London's flagship institution for music and performing arts education met Covid-19 challenges with a new NDI® infrastructure and TriCaster®, connecting students and staff.
Accurately networked sound and vision isn't always the highest priority for an educational institution. But for London conservatoire, Guildhall School of Music & Drama, progress in orchestral music and performing arts has to be analysed on a regular basis. An upgrade to recording infrastructure led to a massive leap in connectivity for a school full of the country's best-performing artists. The NDI® protocol now delivers extremely low-latency video over IP that dovetails completely with Dante-networked audio, producing a dynamic, safe and extensible educational environment.
A CONCERTED EFFORT
Guildhall School is a vibrant, international community of musicians, actors and production artists. Ranked top UK conservatoire in the Guardian music and drama eague tables, it consistently delivers world-class professional training, in partnership with distinguished artists, companies and ensembles. Pre-pandemic, a team of nine, led by head of recording & audio visual, Julian Hepple, was delivering up to 8000 recordings a year, already putting a strain on infrastructure.
READ THE COMPLETE ARTICLE