Vizrt delivers seamless streaming for World Heart Beat
A TriCaster® Mini 4K video creation system and TriCaster® Mini Control Panel – both donated by Vizrt – are being used by music charity World Heart Beat at its new facility on London's South Bank.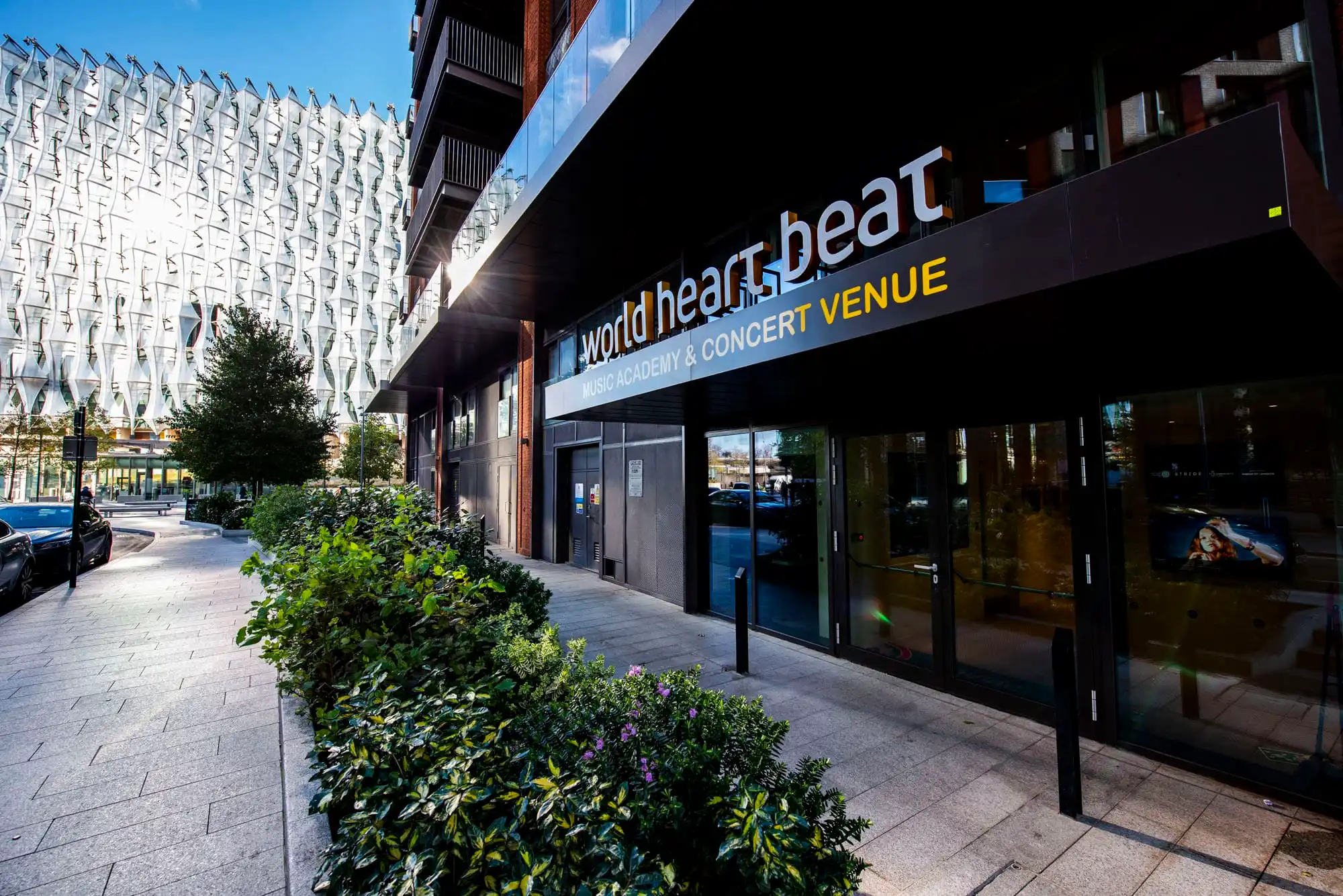 Founded in 2009 by musician and teacher Sahana Gero MBE, World Heart Beat (WHB) is a registered charity providing affordable music education for diverse and disadvantaged young people, thereby opening employment pathways into music and other creative industries. Available to students eager to learn and perform in a wide variety of genres, World Heart Beat now hosts around 425 students per year – with more than 55% of the intake receiving free music training.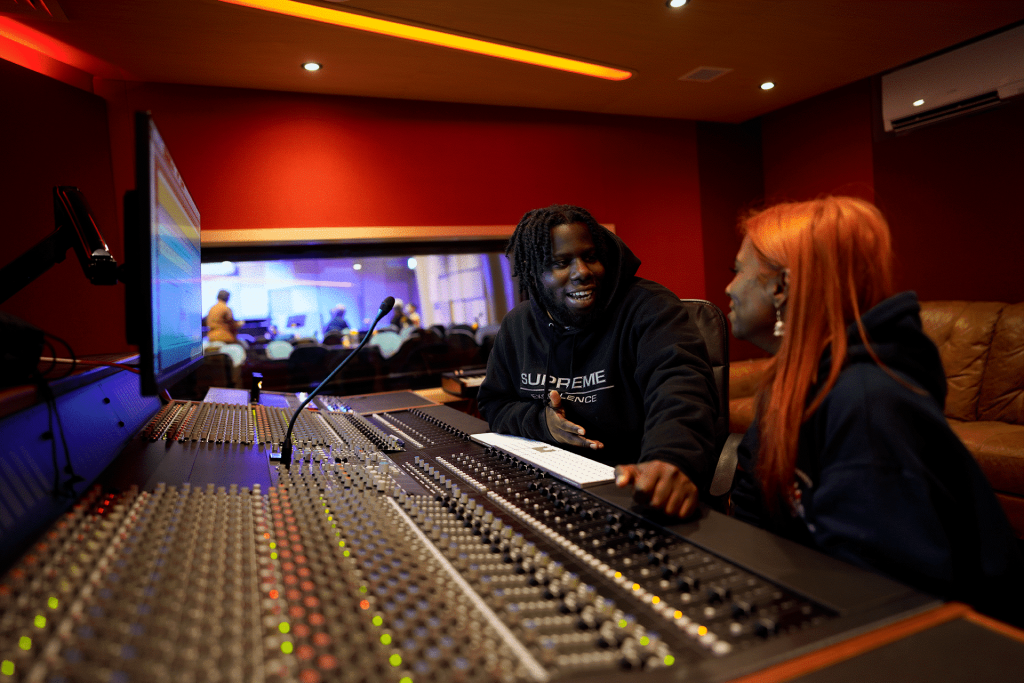 Until recently, the organization's activities revolved solely around its location in Kimber Road, Wandsworth, where it transformed a previously disused warehouse into a world-class teaching and performance environment. But then came the opportunity to expand into a second site after WHB was selected from a field of 42 cultural organizations by the council of the London Borough of Wandsworth and property developer EcoWorld Ballymore which saw WHB becoming 'cultural anchor tenants.' Wandsworth Council and World Heart Beat were also awarded Levelling Up Fund investment to help propel World Heart Beat Embassy Gardens to where it is today. 
The new site is a 750 sqm building in Embassy Gardens, which is a residential and business development built by EcoWorld Ballymore Group and located within the Nine Elms regeneration zone on London's South Bank. From the inception of the project, the primary aim was to develop a world-leading blend of performance, recording, and teaching facilities.
However, the onset of the pandemic extended the timescale and the WHB team had the chance to optimize every single aspect of the development – including its broadcast, streaming, and audio-visual systems.
21ST CENTURY INFRASTRUCTURE
James Gero, CEO of World Heart Beat, recalls the intensely creative preparatory period:
"Due to Covid, we had a bit more time for design than might otherwise have been the case. We were having remote meetings every week and one of our decisions was to go through every single part of the design so that we ended up with a really high-end facility, equipped with 21st-century infrastructure and capable of taking us as far into the future as possible."

James Gero, CEO of World Heart Beat
The fruits of their labors can be observed across the impressive site, which among other facilities includes: a flexible 200-capacity auditorium and music venue with 120 seats and state-of-the-art acoustics; a fully integrated recording studio designed by leading consultancy Munro Acoustics; and learning spaces including a comprehensive media suite, teaching rooms and sound booths. 
Everything about the new facility speaks of a forward-looking ethos, not least the comprehensive cabling, analog, and fiber optic infrastructure installed by White Light. So, it only followed that WHB was also determined to identify and utilize the most capable AV and broadcast systems – a process of discovery that led the organization to contact some of the industry's leading names, including Vizrt. 
SIGNIFICANT INCREASE' IN STREAMING
WHB always knew that, with the Embassy Gardens site, it wanted to boost its capacity to support remote learning and attract virtual audiences for its regular live performances. "We were definitely seeking to achieve a significant increase in our streaming capabilities," confirms Gero, adding that the charity is especially keen to connect with young people who do not live in London and are not easily able to attend on-campus sessions. 
Gero and his team were aware of the TriCaster range and felt that its feature-rich specification and ease of use would be an ideal fit for WHB. The organization reached out to Vizrt, who joined the likes of d&b, Focusrite, and Solid State Logic (SSL) in directly donating high-end equipment: specifically, a TriCaster Mini 4K compact video production system and TriCaster® Mini Control Panel.
"The TriCaster line is made for every size storyteller, and to see its purpose directed towards promoting talent and connecting the next generation is incredible. With World Heart Beat's facility and structure, the students will have access to the best support in expanding both their technical and creative skills – it's a great example of how the right technology works as a great tool to learn and connect."

Catherine Webb, Corporate Comms Lead, Vizrt
GETTING TO GRIPS WITH TRICASTER
The two TriCaster solutions are now ensconced in the broadcasting suite and connected to the building's network infrastructure. The TriCaster Mini 4K is being used in conjunction with multiple BirdDog 4K cameras – including several located in the auditorium – to capture and stream live performances, recitals and remote learning sessions. 
Invited to nominate the greatest strengths of the Vizrt solutions, Gero does not hesitate in highlighting their remarkable accessibility and ease of use.
"It's very exciting when you take delivery of a new piece of equipment and realize that you can get to grips with it very, very quickly," he observes. "That's definitely the case with the TriCaster, but what is also clear is that it will do a lot more than is apparent on the surface. So, it's really an ongoing process of learning and finding out about different features, and that's brilliant because it means our team will get even more out of the system as we progress."
Gero adds: "We have very ambitious content production and streaming plans and knowing that TriCaster will be able to help deliver those is very reassuring."
The TriCaster has already been deployed to support a busy program of online tutoring as well as performances by emerging and established artists from the worlds of classical, global music, and jazz.
INDUSTRY-STANDARD SOLUTIONS
In the wake of a period that has seen extensive cuts to music and other arts education across the UK, Gero is also acutely aware of WHB's role in helping the next generation of students access creative industries and realize their ambitions. In this context, the ability to get acquainted with industry-standard equipment, such as TriCaster, can be seen to be even more critical. 
"We do a great deal of training for young people to get into the industry, and the fact is that if you are training them on the proper equipment, they're much more likely to get the jobs they want as they will have the necessary skills and experience.

Our experience proves that's the case; for example, we had someone who came here as an intern and is now working with engineers who have recorded the Rolling Stones. He's had all of these great opportunities, so a big part of what we do is to help students realize their dreams and, whatever they need [equipment-wise], we try to find it for them. Having the right technology to hand is an important part of that, so it's fantastic that Vizrt and other leading brands have provided equipment that will assist them greatly on their journey into the creative industries."

James Gero, CEO of World Heart Beat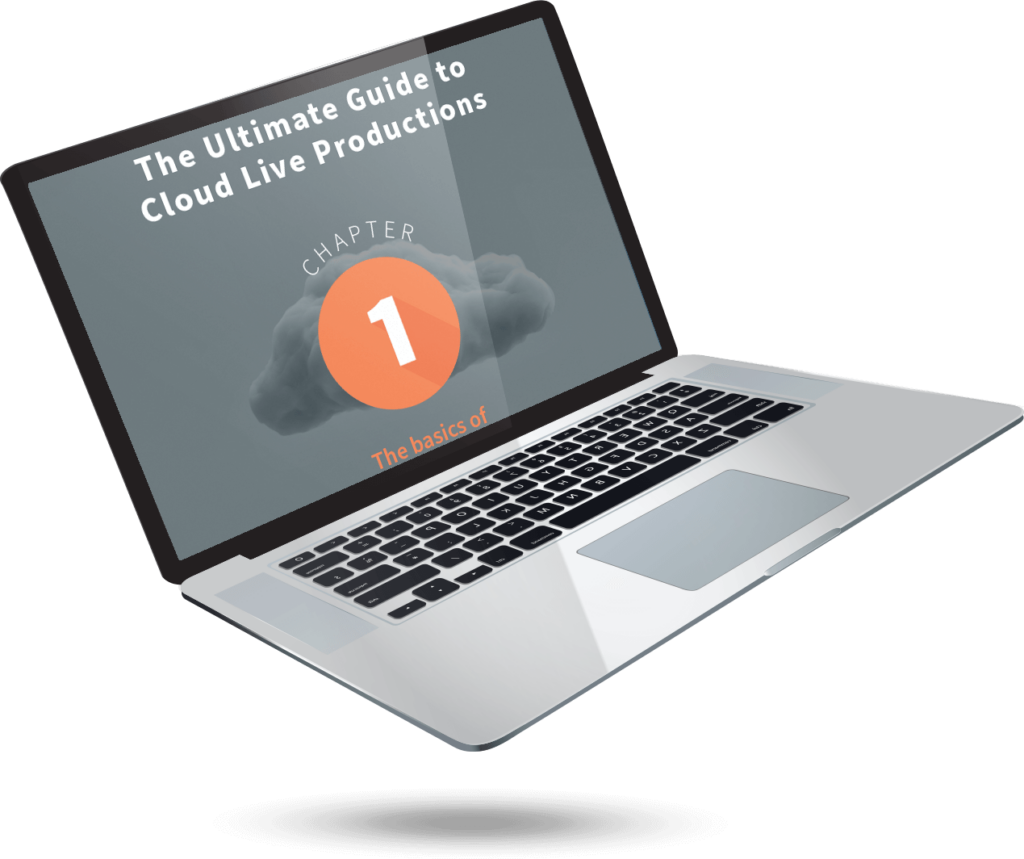 Ultimate Guide to
Cloud Live Productions
Get a comprehensive understanding of cloud live productions with Vizrt's Ultimate Guide. All you need to know about innovative technology for successful live productions. Download now and enhance your live production.