Vizrt's Down & Distance virtual graphics add value to football productions across US
Professional and collegiate football teams are relying on Viz Arena, Vizrt's virtual 3D graphics and in-game analysis system for their live coverage.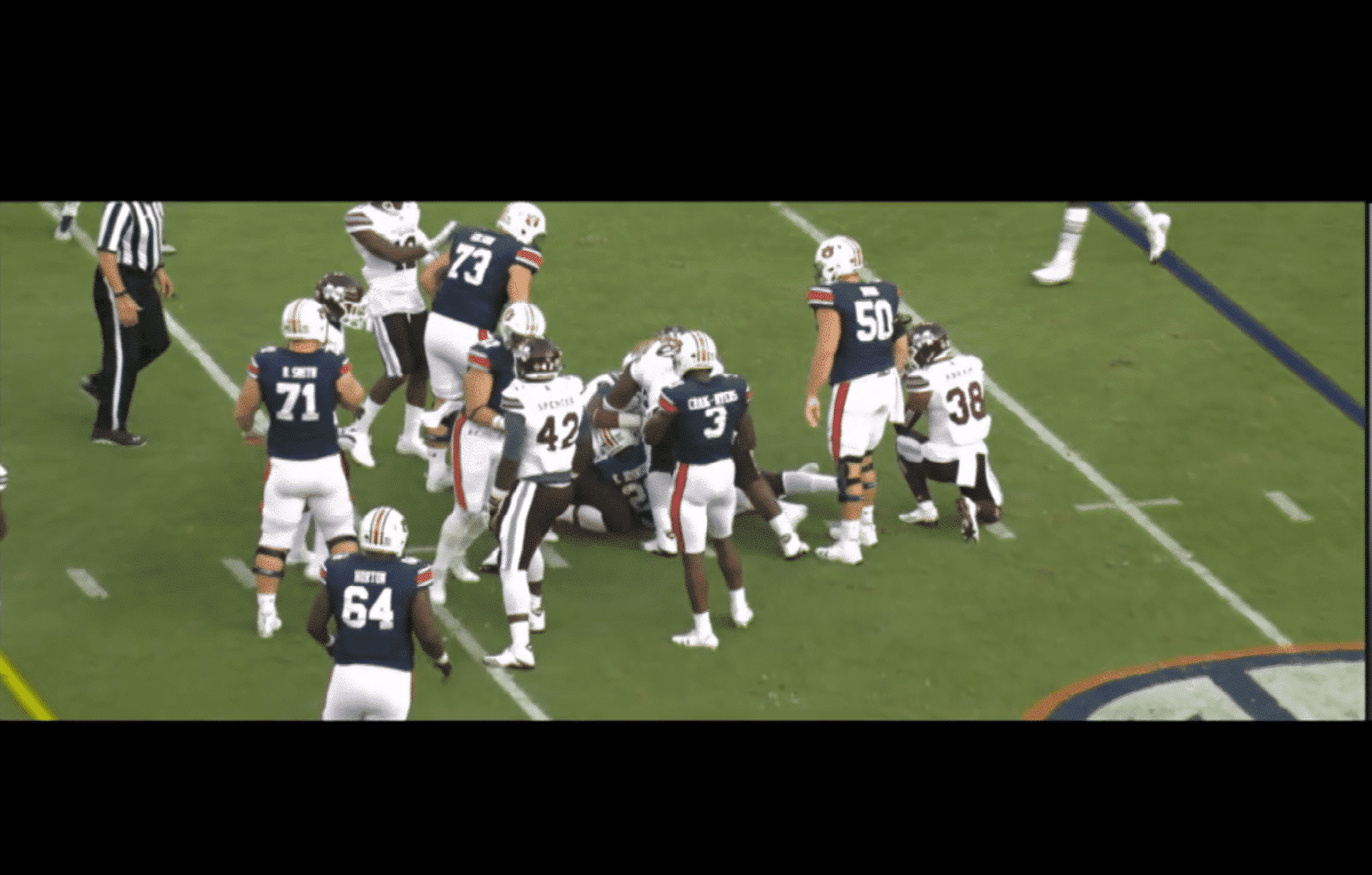 Optical tracking technology and seamless integration with remote and in-house productions are key drivers for Viz Arena's Down & Distance graphics insertion. That makes it a very easy setup, provides a better game-experience for viewers and new revenue opportunities for the teams.
"Sports broadcasts include more graphics elements than ever before, so customers want an easy-to-use solution that provides the look and feel of a major sports production," said Daniel Nergard, President of Vizrt Americas. "The easy and flexible setup allows any team or school to operate with very little training. Products like Viz Arena and Viz Libero are changing the way realistic 3D graphics and analysis are created and used in a live production, bringing high-end production value to a wider group of customers."
First virtual Down & Distance solution for 1080p and 4K

Viz Arena's Down & Distance technology is used by prominent teams, including: the Baltimore Ravens (NFL), Oklahoma Sooners (Big 12), Auburn Tigers (SEC) and Florida Gators (SEC) along with several TV networks.
Viz Arena embeds any AR branding elements onto the playing field, including team logos, real-time stats, telestration effects, and ads. The AR elements can be inserted live or as replay. All the virtual graphics can be used natively in any video format.
Viz Arena Down & Distance is the first solution of its kind available in 1080p or 4K without any upscaling or complex image processing of the video and the graphics.
The teams are also using Viz Arena in their stadiums to add captivating production values to their video boards. Viz Arena automatically updates the position of the lines for Down & Distance from the video board data (e.g. Daktronics, OES, or Panasonic). The operator only needs to trigger the graphic elements and update the keying if light conditions change.
"Delivering a Down & Distance solution on our displays is an important element in our broadcast. Vizrt worked quickly to develop its system for our 1080p broadcast standard, and the result is a clear, accurate and reliable enhancement for our fans."

Jay O'Brien
VP Broadcasting & Gameday Productions at the Baltimore Ravens
Viz Arena can be set up in five minutes and operators can begin working immediately to generate virtual Down & Distance lines and arrows. Viz Arena incorporates an image-based camera-tracking engine that can track cameras in real-time based of a video feed only.
This makes it possible to apply graphics to the field remotely or downstream at the studio, even using a dirty satellite feed without the need of mechanical tracking heads.
Michael Sullivan, Director of Video, Live Operations & Engineering at Auburn University: "We are continuously trying to improve our gameday experience, plus compete against people staying home to watch the game on TV. Adding this element to our show has given our fans that TV like experience that they expect while maintaining all the other benefits of being in-stadium.
"Vizrt has been a great partner and has been very hands on in making sure that our viewer's experience is a positive one. Feedback from our fans has been overwhelmingly positive and the system has quickly become a staple of our videoboard show. We are amazed about the seamless and easy integration of Viz Arena into our production environment and the simple operation."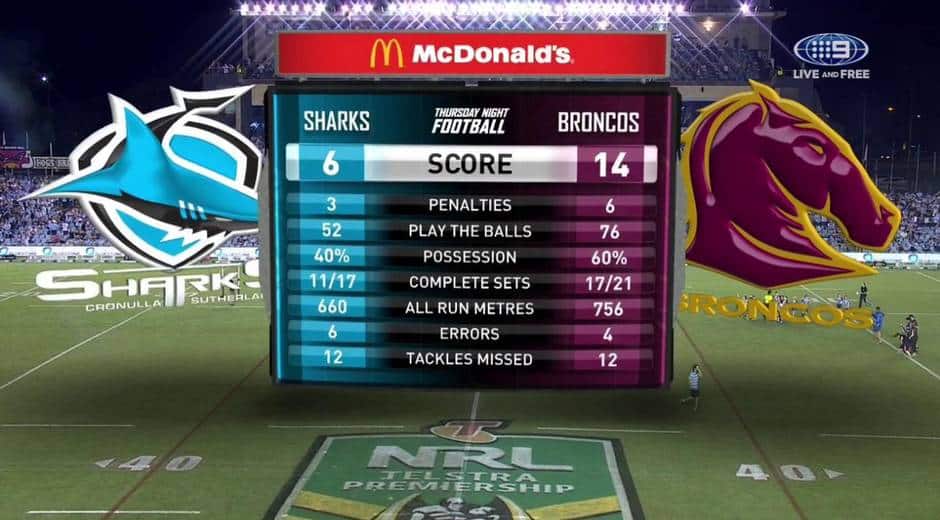 Sponsoring options for increased revenue
Broadcasters and teams are always looking for new ways to embed ads in their content and attract new sponsors. Sponsors typically prefer virtual and unobtrusive ad insertion on the field. Viz Arena allows broadcasters to place region specific ads on the field so that fans in Florida receive a different set of ads than those in California for the same game.
This localization allows teams to add greater value for advertisers as they reach a more targeted audience while also increasing revenues for ad sales.
Brandon Meier, Assistant Athletics Director Broadcast at University of Oklahoma said: "Having the first down lines displayed on our stadium big screens has been great for our fans. We always strive to have a better experience inside our stadium than at home on your couch and this tool helps us provide that experience. The flexible setup allows us to easily place our sponsor's logo and change the line colors in accordance with the sponsor."
Live sports enhanced with virtual graphics adds benefits for everyone. The audience is better informed about what's going on in the game, while the broadcaster gains new revenue streams. With Viz Arena, virtual graphics have never been easier.