Viz Arc helps KQED take control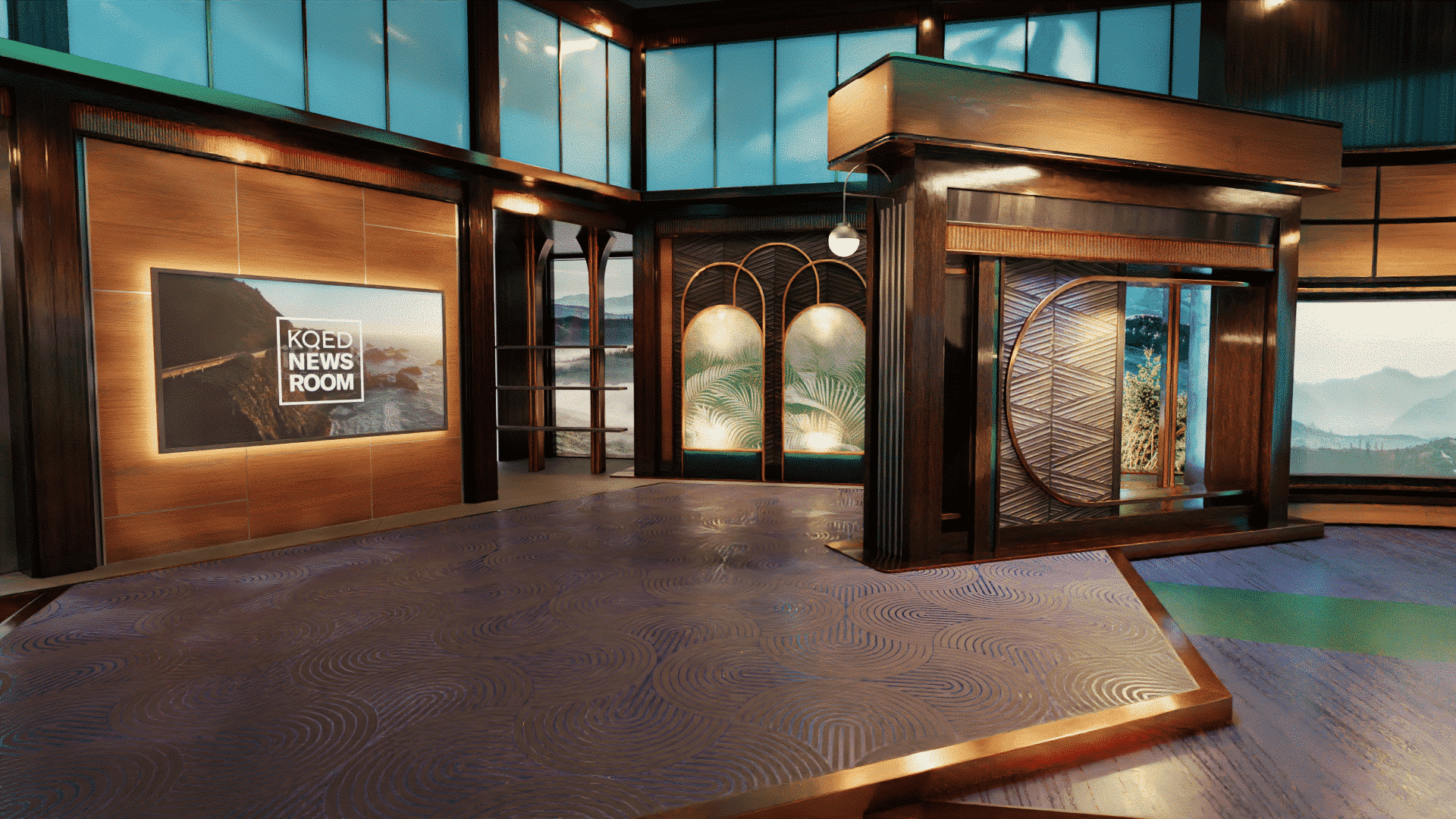 "KQED wanted to create more virtual productions in its new studios. As a result, we've used Vizrt solutions to complete virtual set designs for the station's on-air pledge drives, the weekly television news magazine KQED Newsroom, and are just finishing up work for a third show."

Ronen Lasry
Creative Director, Full Mental Jacket
Designers Full Mental Jacket used Viz Engine and Viz Arc to create an autonomous augmented reality-driven virtual set for San Francisco's KQED.
When it came time for San Francisco PBS and NPR member station KQED to implement a virtual set in the newly renovated headquarters, the broadcaster and LA-based virtual design agency, Full Mental Jacket (FMJ) turned to Vizrt software-based solutions for operational flexibility and efficiency.
Using Viz Arc and Viz Engine, FMJ's Creative Director Ronen Lasry ensures KQED has more control and greater opportunity to expand the creative usage of the sets. "KQED wanted to create more virtual productions in its new studios," says Lasry. "As a result, we've used Vizrt solutions to complete virtual set designs for the station's on-air pledge drives, the weekly television news magazine KQED Newsroom, and are just finishing up work for a third show."
The use of Viz Engine, enabled Lasry and the FMJ team to fulfill a design brief that Lasry describes as "having a very San Francisco Bay Area aesthetic." The virtual set features dark wood paneling for a less traditional news look.