Vizrt APAC Online Open House 2022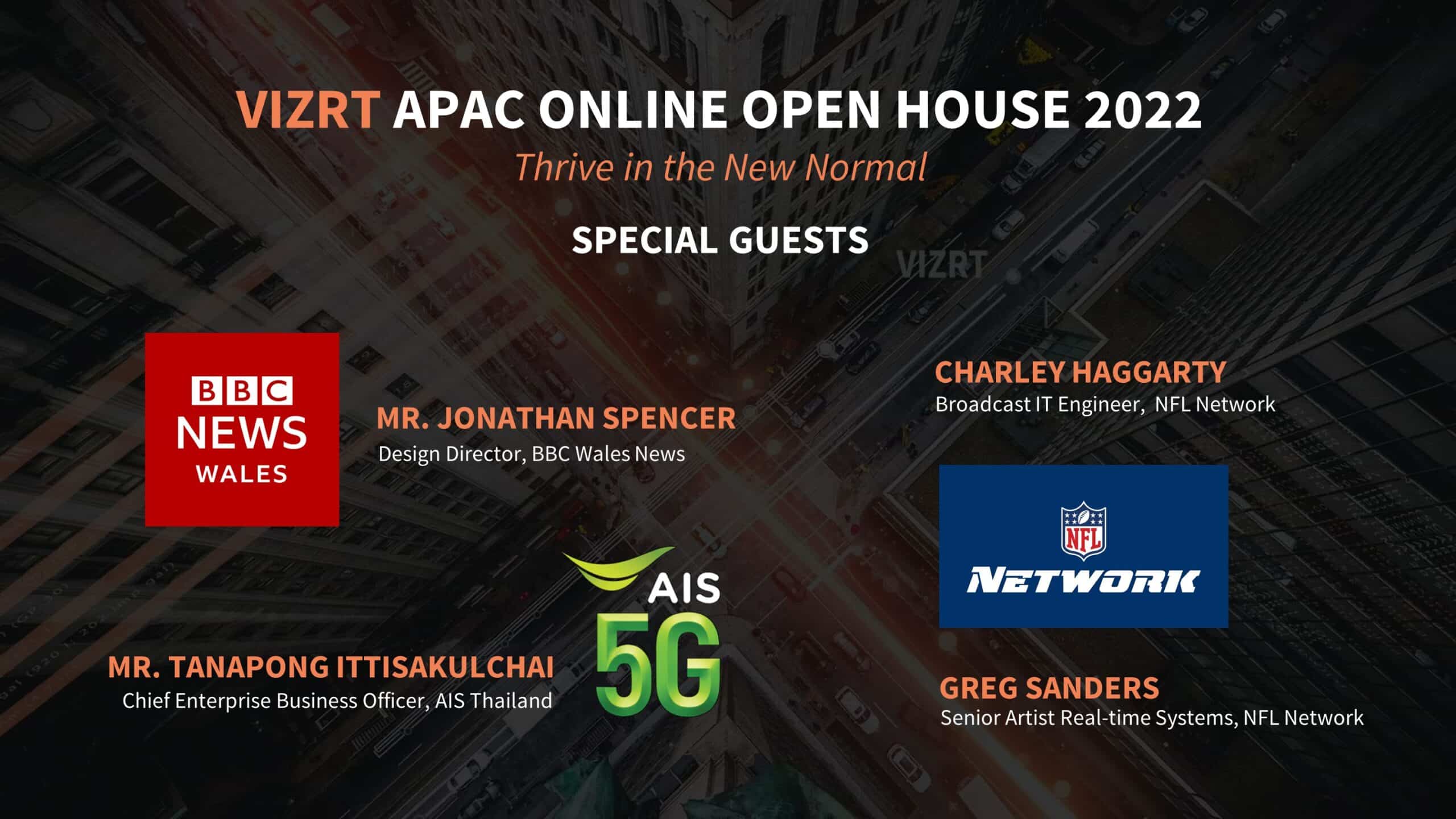 Watch the show on-demand here
Learn how to move beyond what was previously thought possible, THRIVE IN THE NEW NORMAL with innovative technology, and capitalize on the leading tech trends of 2022 – watch the latest Vizrt APAC Online Open House on demand today!
Over the past few years, we've worked with many global customers, both small and large, to navigate the remote production challenges of this ongoing crisis. In this Open House, we dive deep into use cases, discuss leading trends with industry experts, showcase product capabilities through demos and interview several of our long-time customers, internal Vizrt gurus, and partners.
Some of our special guests include BBC Wales News' Design Director, Jonathan Spencer, who's shared details about BBC's creative workflow including the setup of their VR and AR studio, as well as their plan for their massive videowall. We're also joined by the NFL Network, an American sports-oriented cable and satellite television network. They're talking about how they're using advanced sports graphics and SMPTE 2110 IP infrastructure to deliver engaging content for fans despite being unable to watch in person. In addition, we also have our brand-new partner who is also our newest customer, AIS, the largest telecommunication company in Thailand. AIS has shared the details of their new creative initiative where they're using AIS Cloud and Vizrt technology. They have also talked about the benefits they've seen so far in the content production of AIS 5G Play since they've started using Vizrt tools.